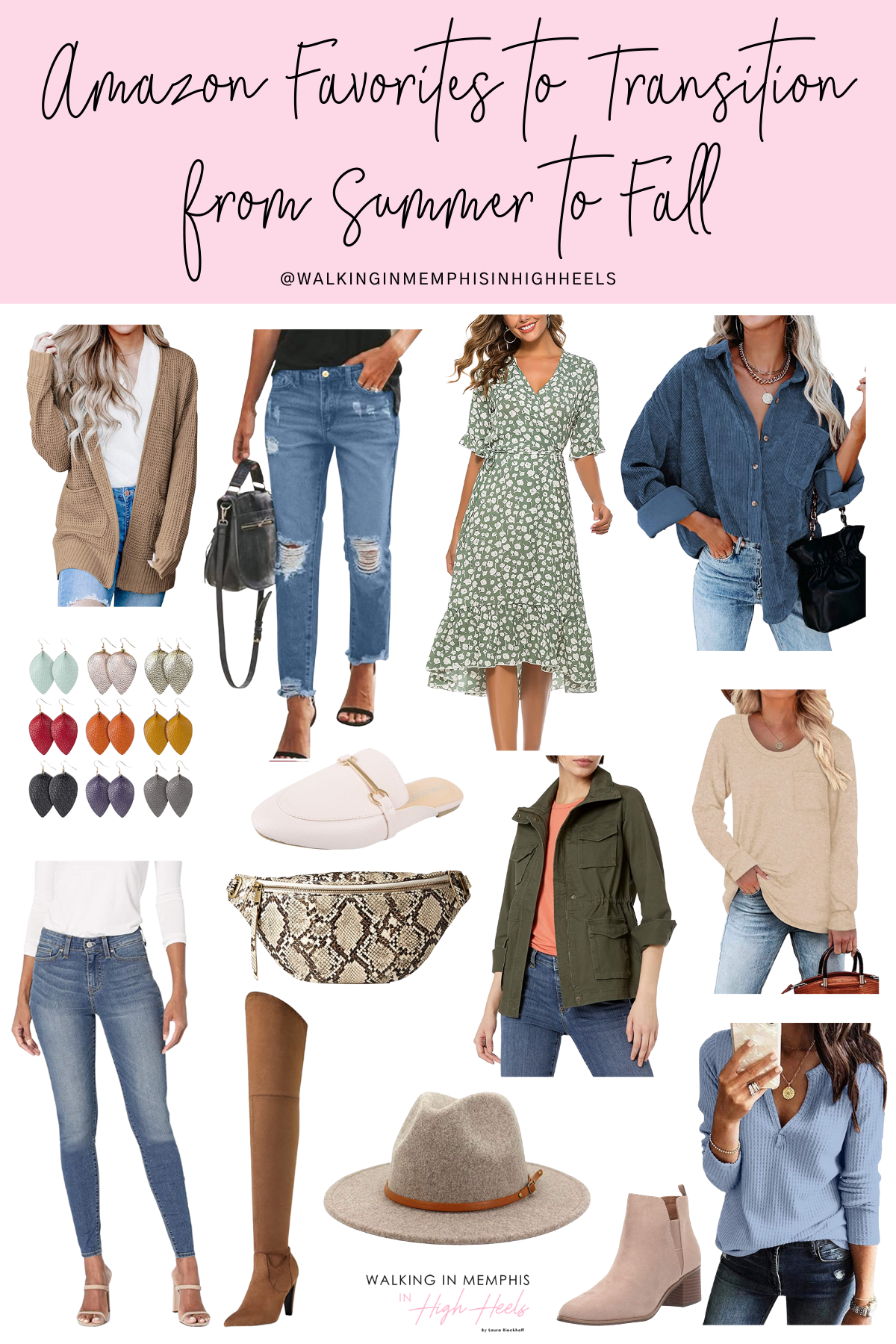 SHOP MY AMAZON FAVORITES:

You know… part of me thinks it is so crazy that we are talking about fall clothing. But the fall-lover in me is doing a big ol' happy dance because FINALLY!
I am a total sucker for the fall. All things fall are super exciting for me. The top contender though? Definitely all the cute and cozy fall clothing pieces.
In today's post, I'm sharing a round-up of all my top Amazon Favorites for pieces that can easily transition from summer to fall. So, even though we aren't officially into fall just yet, you can totally rock these pieces and not die of a heat stroke LOL!
Are y'all looking forward to breaking out your sweaters and booties? What trends are you trying out this season? Let me know in the comments!