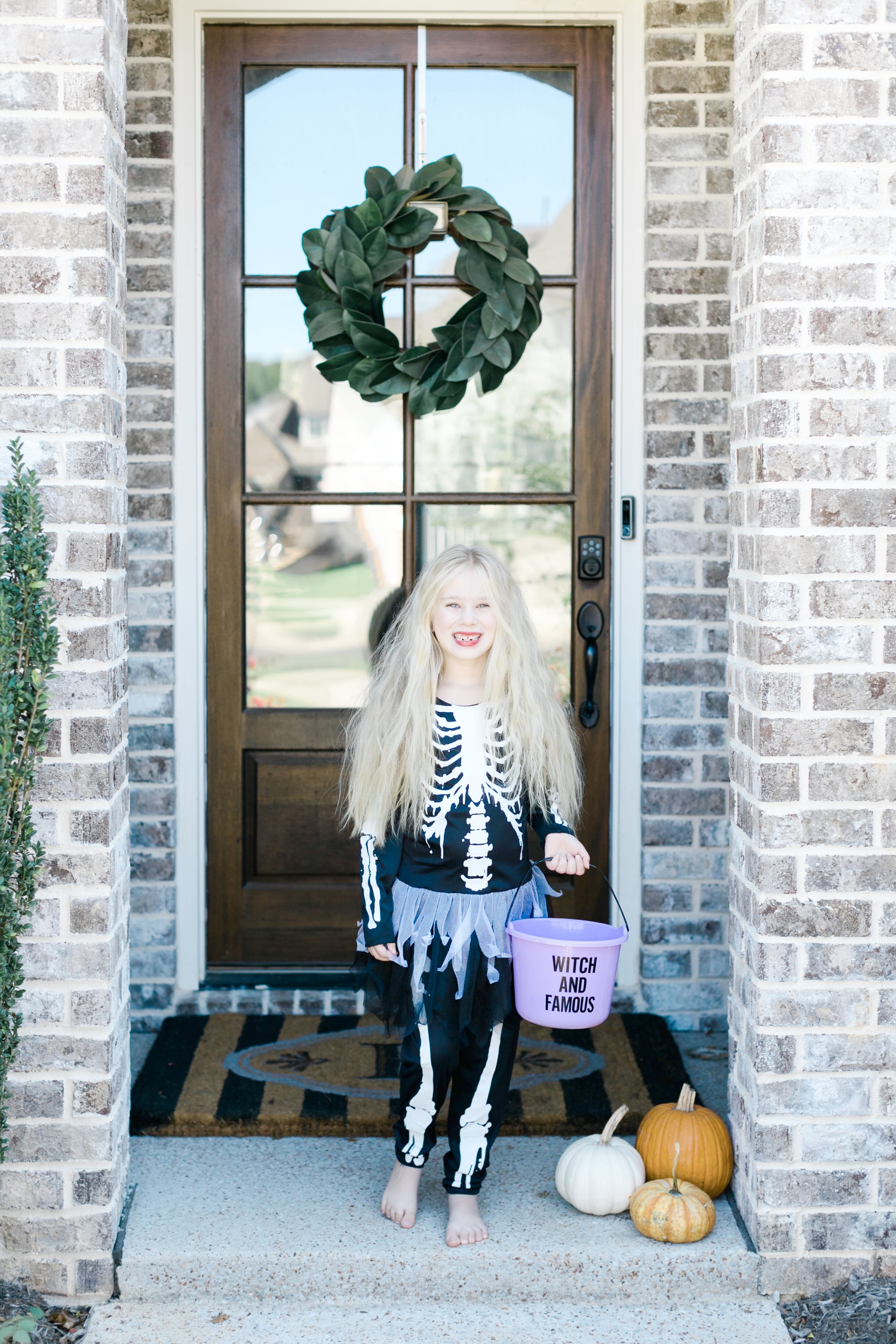 SHOP THESE EASY HALLOWEEN COSTUMES FOR KIDS:

Halloween is just 2 weeks away! It always sneaks up so quickly, but I at least do feel a little more prepared than last year lol! With Leighton's birthday coming up next week and Grayson's just a few weeks later…and thenThanksgiving and Christmas…let's just say it gets a little crazy, shall we?
That is why we always try to opt for EASY Halloween costumes! That might not sound like the most exciting, but trust me, there is SO much you can do with easy. Easy can mean so many things. Having the idea already of what everyone is going to dress as already, ordering online from one spot quickly, a 1 piece costume, having pieces you can interchange and use for years to come, or even having most everything you already need in your own closet. Luckily, I have ideas that fit all of those, so you don't have to spend a ton of money!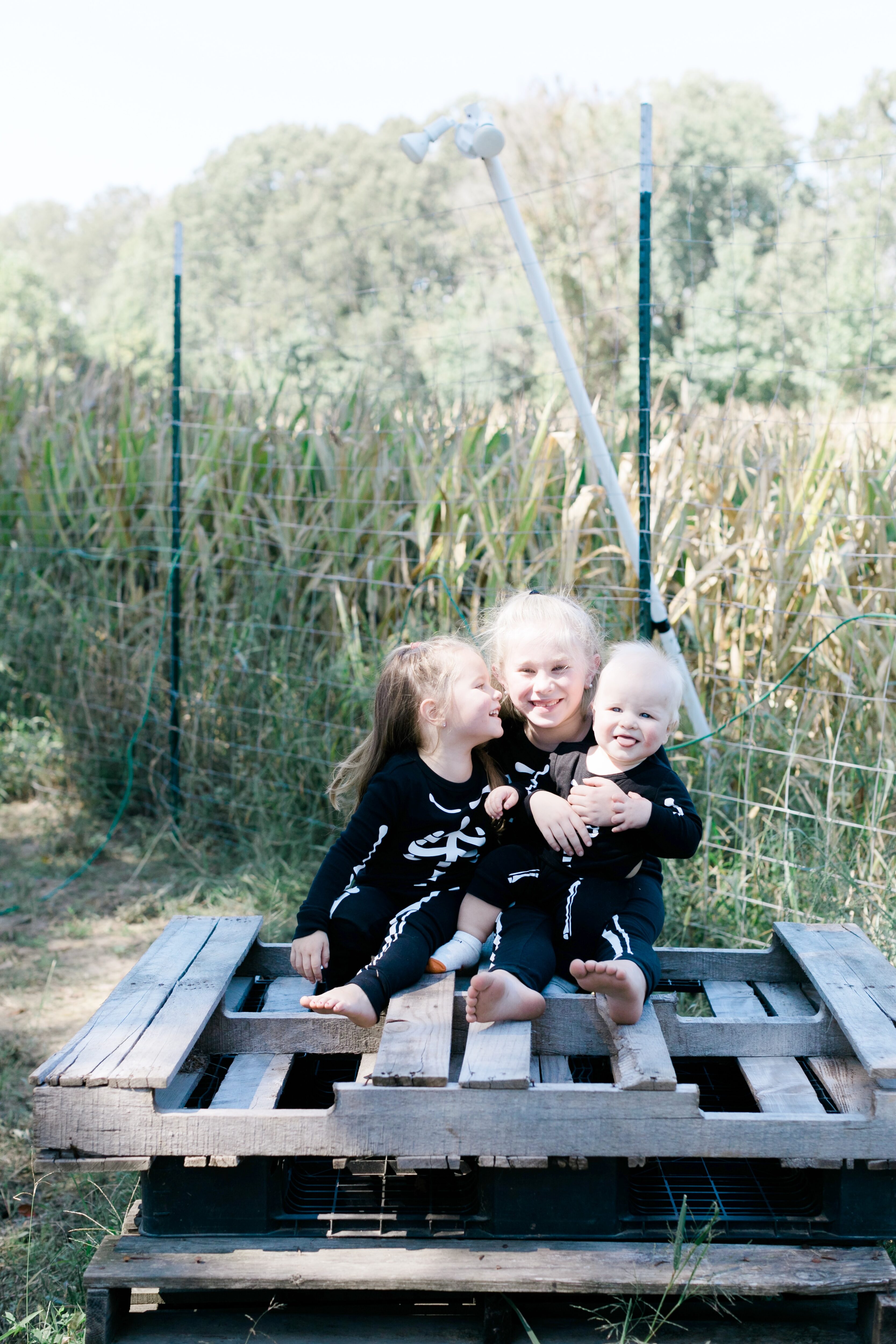 To make it easy for the kids, this year we got them all skeleton pajamas. They have been wearing them nonstop as costumes, to sleep in, and even to school on pajama day. And the kids think it is SO cool to match each other! I'll take them matching as long as I can. = )
I got Leighton a skeleton costume too so she could wear it out trick or treating, and it has the cutest little tulle trim on the top that looks like a skirt. What she loves is that she still matches the 2 littles, but she has her own special costume to wear trick or treating and to costume day at school.
For her hair, I just braided it in small braids that morning and took out that night for a fun, crimped style. Then I brushed it out and sprayed some hairspray in it. It gave it such a spooky skeleton look to it. And of course she had to have some red lipstick to complete the look!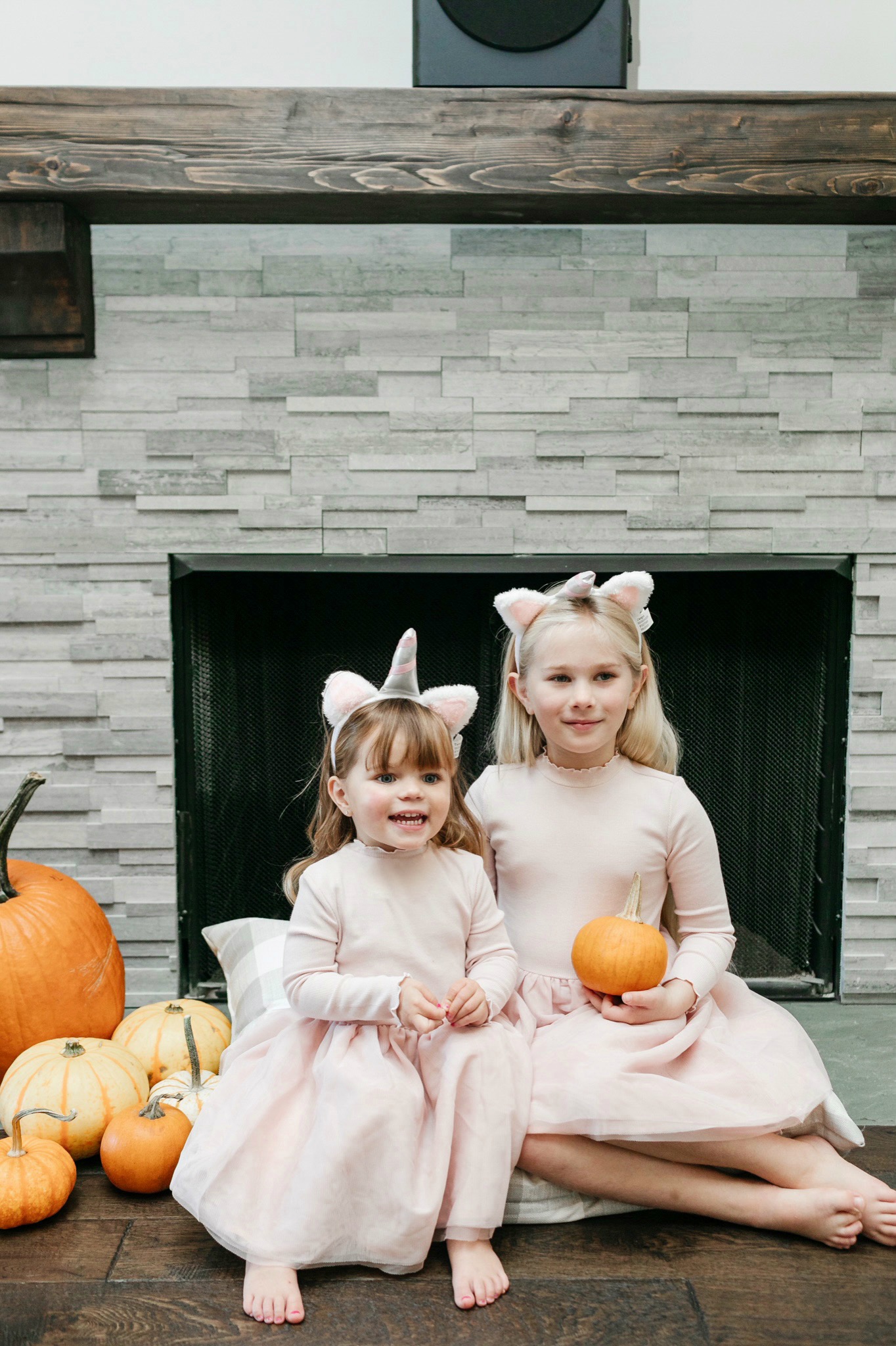 You might remember these super easy but cute looks the girls wore last year. We had these adorable little tutu dresses for Leighton's birthday party last year, so all we needed to add was these unicorn headbands that were only $2 a piece!
This was the most inexpensive costume I've ever put together hands down! The dresses come in 3 different colors, so you could easily even do a cat, vampire or most anything else! The girls loved their costumes too, and to my surprise, they have wanted to wear their dresses and headbands nonstop! Now we keep tulle dresses on rotation. It's so easy to pair with a unicorn horn, cat ears, fairy wings, almost anything to make such a quick and easy costume! I linked some great tulle dress and skirt options above.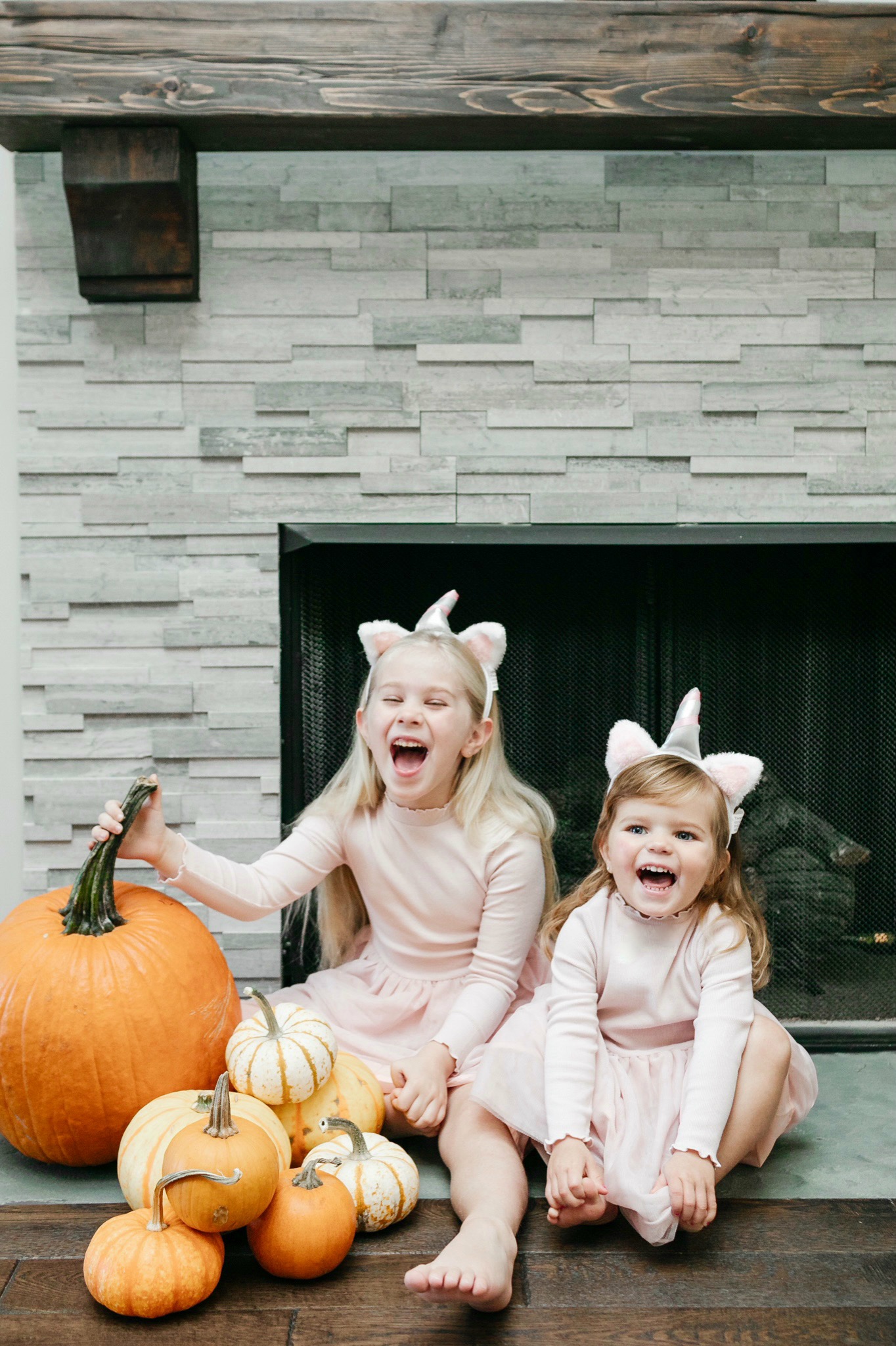 Over the years, Matt and I have also worn these adult costume ideas so check them out for a lumberjack, a deer and Top Gun. They are super easy too and don't require but 1 or 2 easy accessories outside of your closet.
Are you a fan of keeping it simple for Halloween or do you go all out? What are you and your kids going to be this year for Halloween?