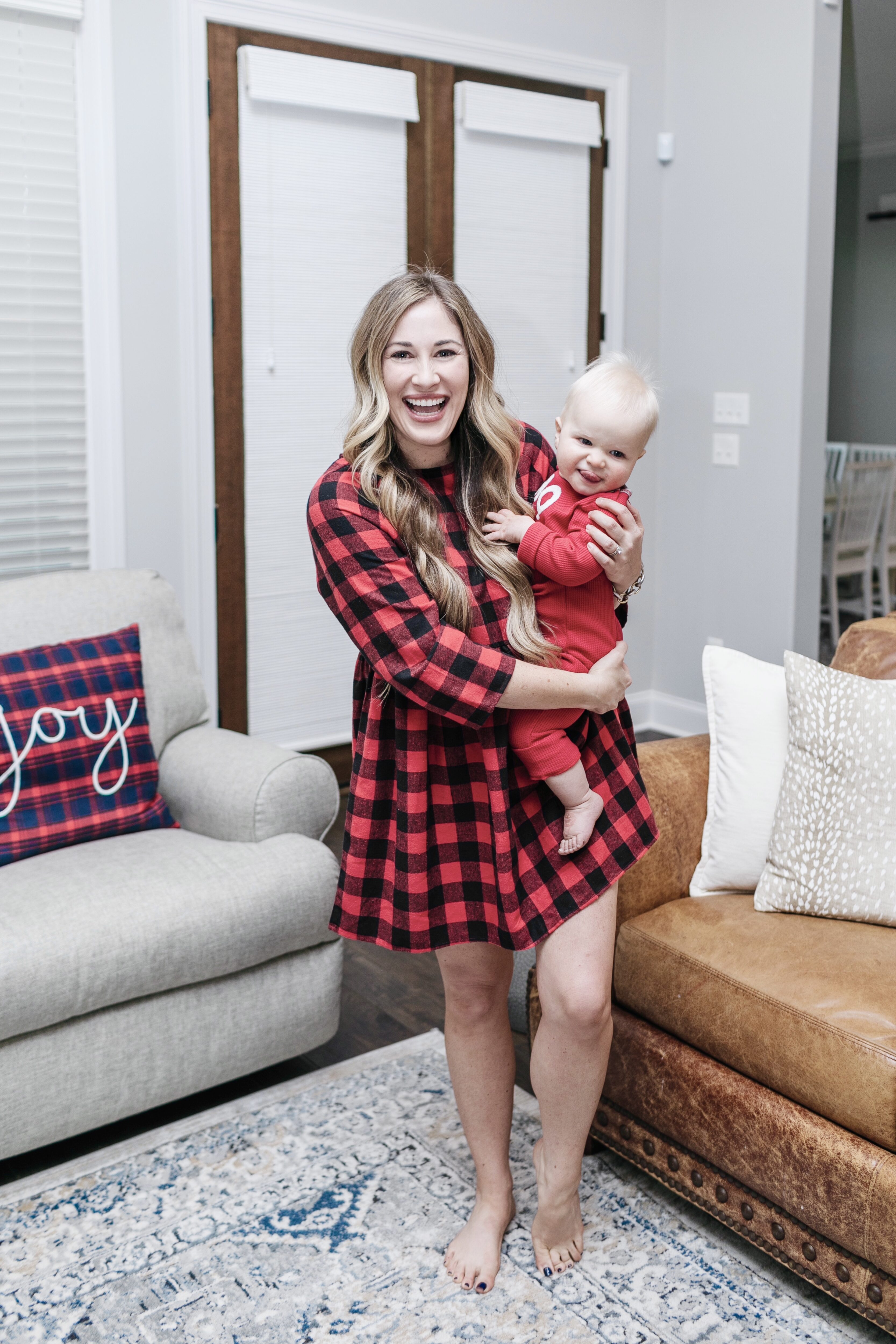 SHOP OUR CHRISTMAS LOOKS:

I'm curious, how do you dress for Christmas? I feel like we are all over the place. For Christmas parties, I love to completely glam up, and then on Christmas Eve, I am in Christmas pjs, and the day of, I am usually in jeans or leggings and a blouse or a comfy dress. I'm all about comfort and no real waistbands on the holidays lol!
So since I am rounding so many great dressy holiday looks up, I thought today would be the perfect day to show you what I actually wear during the day while the kids open gifts. It is usually busy, long, crazy day, so comfort is key! And with 3 kids, can you blame me?!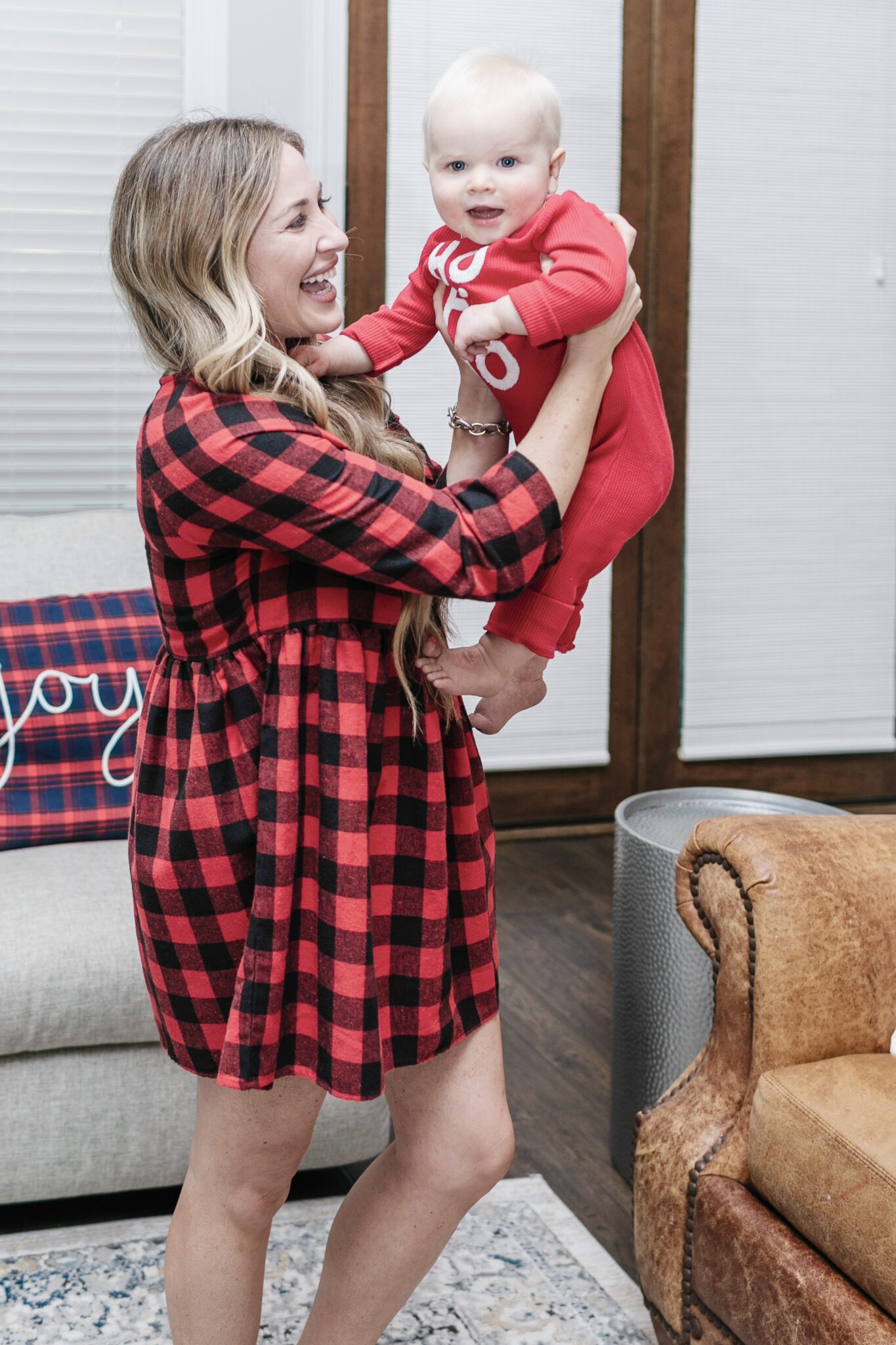 I am usually the chef, the gift wrapper, the gift giver, the gift opener and the cleaner, so I'm usually all over the place. Gone are the days of eating lunch and resting lol! RIP. My comfy buffalo plaid flannel dress is old out, but I linked 3 similar and super comfy ones above. And Grayson's ho ho ho flannel romper is SO cute and comfy! They can easily wear it all day and nap in it too and be super comfortable all day.
Are you seeing what the word of the day is??? Comfortable lol! So do you dress up or go comfortable for the holidays?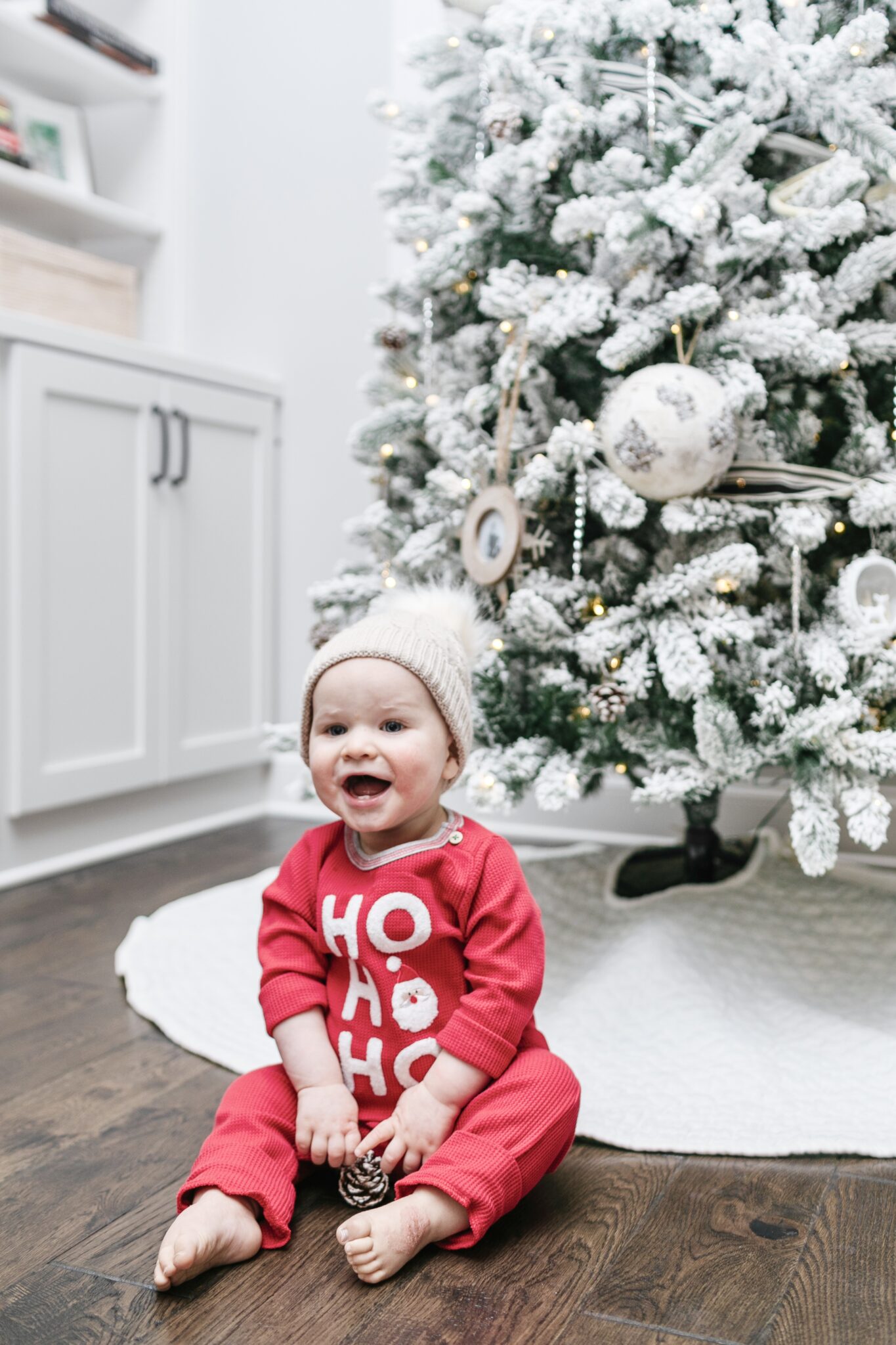 CHRISTMAS LOOKS
Walking in Memphis in High Heels | The Fashion Canvas
~~~
The featured bloggers are Living on Cloud 9 and Curated By Jennifer because
we loved their Suede & Leather looks from last week's linkup.
Add your link below and make sure to follow the theme for your chance to be featured on our blogs.