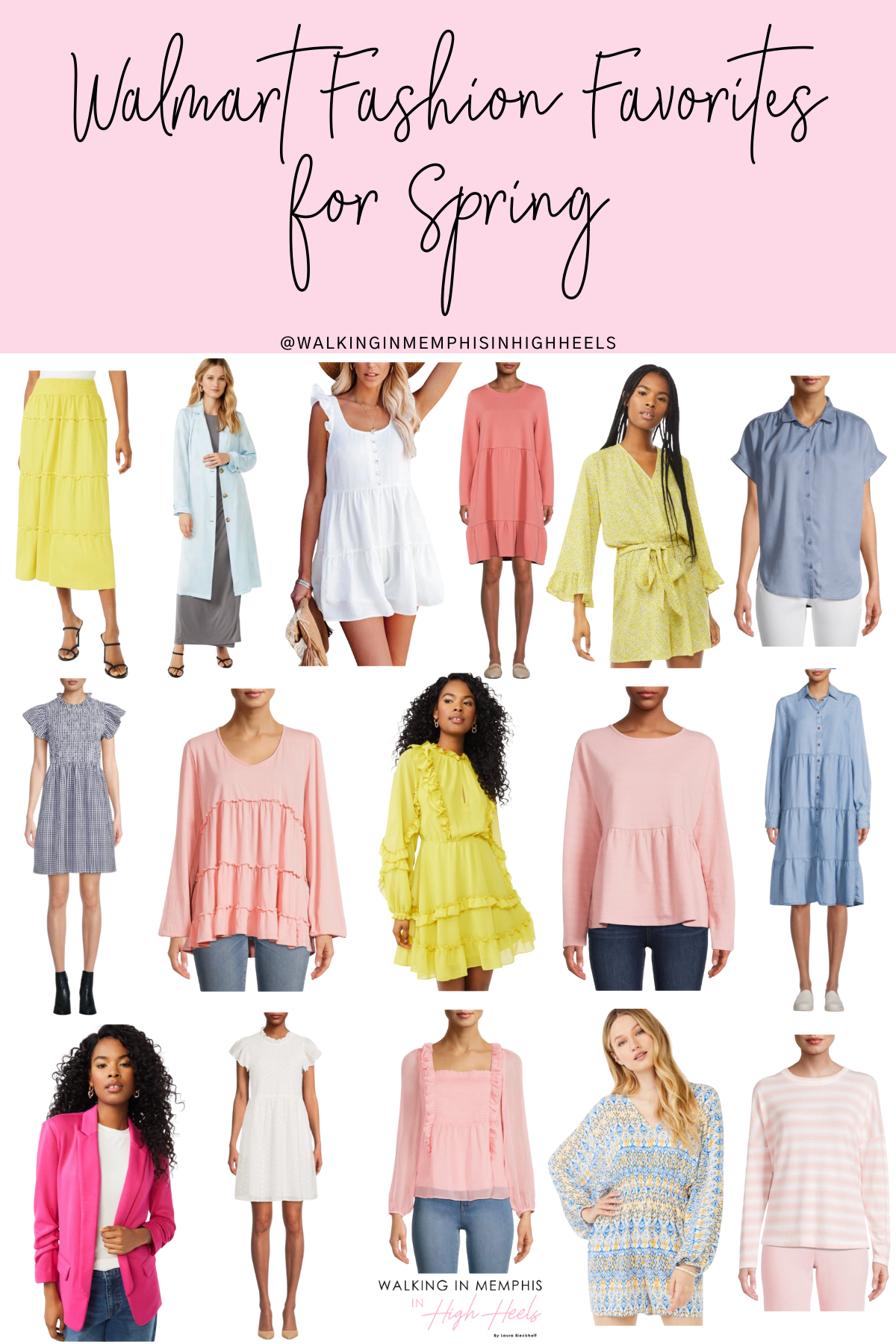 SHOP MY SPRING FASHION FAVORITES AVAILABLE AT WALMART:

Okay, so spring isn't "officially" here for a month, but once it hits mid to end of February, it's spring in my mind! Walmart has been killing it for years now. It was actually my most shopped at store while growing up, and not much has changed. I still love Walmart, but they carry EVEN MORE amazing brands and pieces now, woohoo!
From dresses to rompers to lightweight pieces and layering jackets for cooler days, Walmart has so many cute things for spring fashion. And the prices are even more amazing. I love that I can pick up a cute outfit and my home stuff all together.
What about you? Do you have spring fashion on your mind yet? Let me know in a comment below!