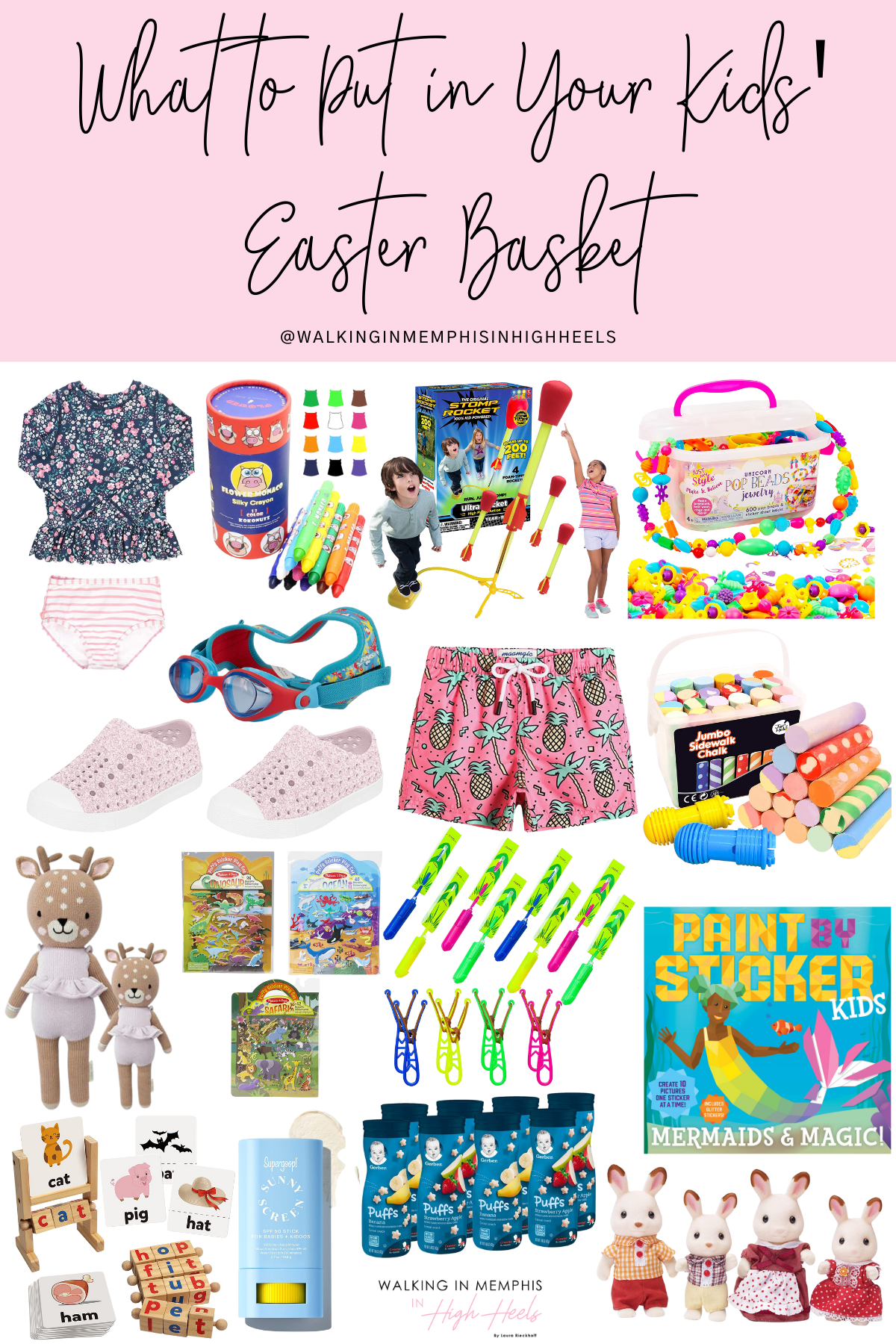 Judge me if you want, but I don't put candy in my kids' Easter baskets. Do I have a problem with it? No. But, they get candy or chocolate occasionally. I feel like there is always an occasion coming up like holiday after holiday where they get sweets. And they get it at school for Easter too. So I just stay away from it because I know they are already getting SO much of it… from school, friends, grandparents, etc.
What I really love spending money on for them is things that they will need or use but is still exciting to receive. Those are the Easter Basket gift ideas I love to get them. Some new crayons or a new book… yes please!
So if you're looking for some great non-candy Easter basket ideas too, I'm sharing 15 great ideas. What is your favorite thing to put in Easter baskets?