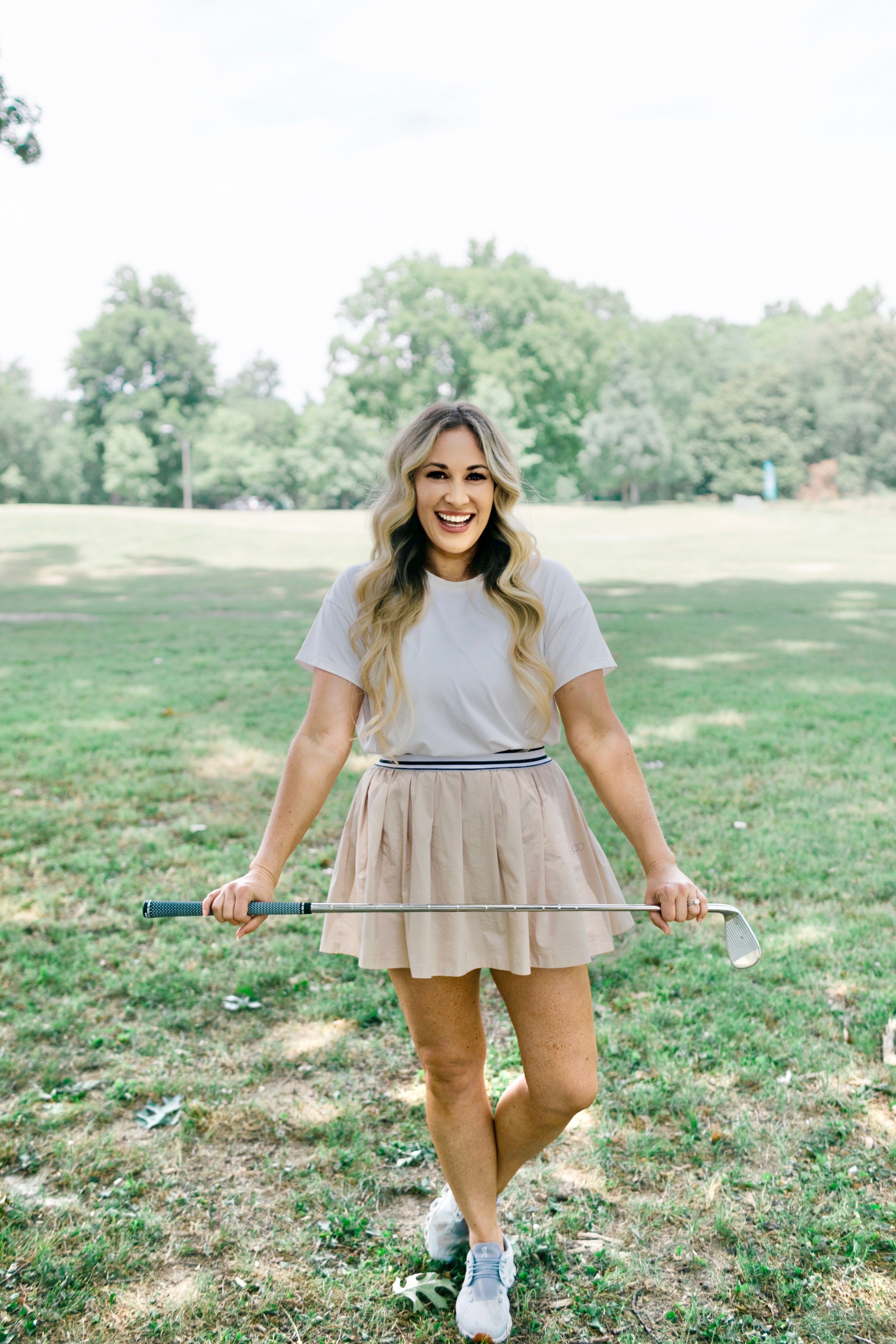 Shop My Favorite Workout Skort Options

Last year was the year of the bike short, and this year?? 2022 is the year of the skort and I am loving it! It 100% takes me back to my cheerleading days, and I'm here for it! Not quite sure how to pull off the skort trend? Well, it's easier than you think to rock a great workout skort!
Whether you are going to play tennis, golf, going for a run or hike, or even just out running errands and want some athleisure wear, a skort is perfect for it all! I typically go for a fun printed or bright-colored skort, and then I pair it with a casual tee. You can definitely go all neutral or all color, but I just love a classic look with a punch of something unexpected like this pretty striped waistband khaki skort from Calia.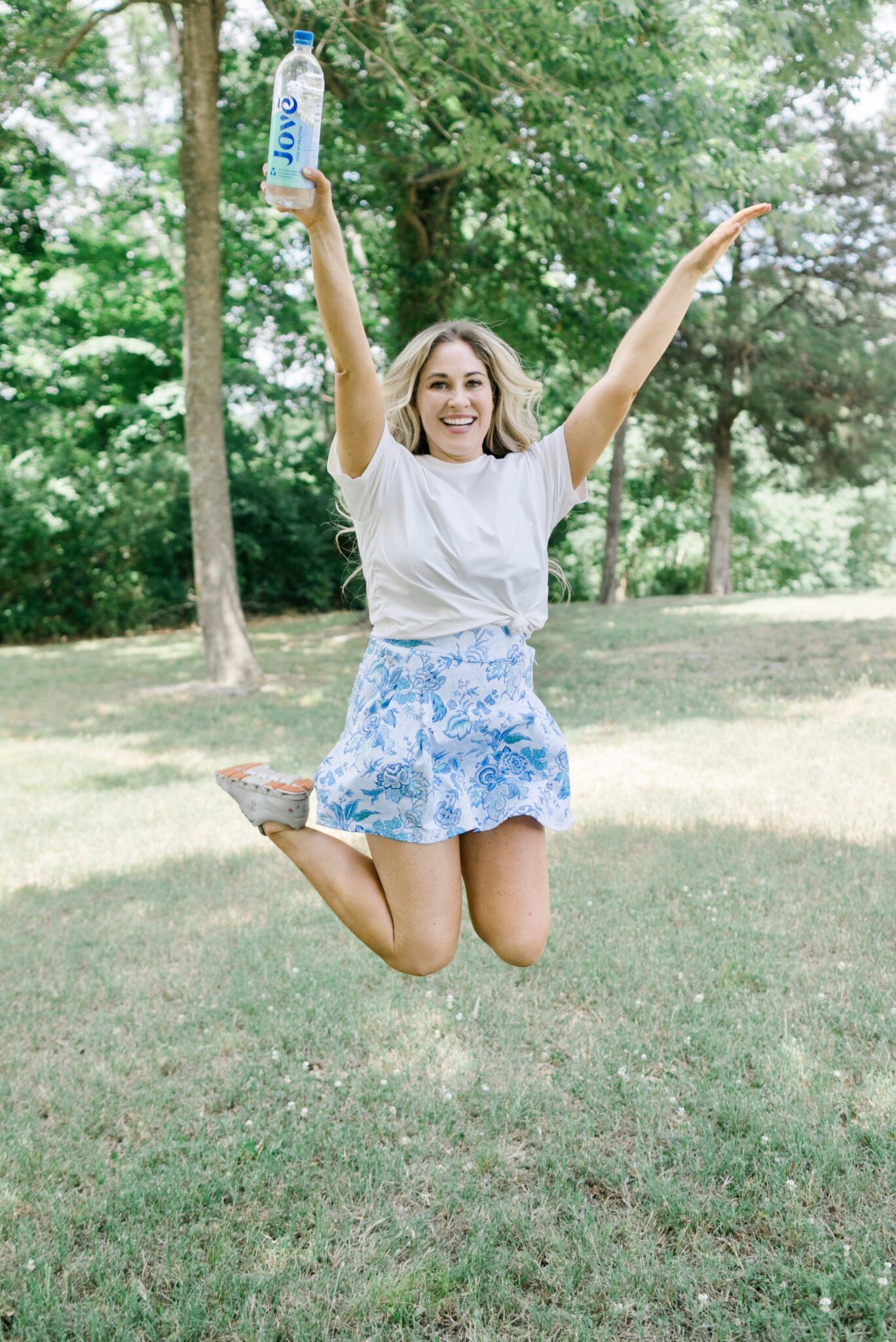 And because I typically am going to the gym, for a hike, run or to play golf, I usually always pair my skort with sneakers. These sneakers are what I paired with this pretty paisley skort – they are SO comfy y'all! They are 100% my favorite shoes right now, and I wear them whenever I am casual or heading for a workout.
To be honest, I am 99% of the time wearing my hair down. The other 1% I might have it up if I am super sweaty during a workout, but that's about it. If you're really trying to embrace the cute workout skort trend, it would be so cute to put your hair in some space buns, a braid or even a ponytail.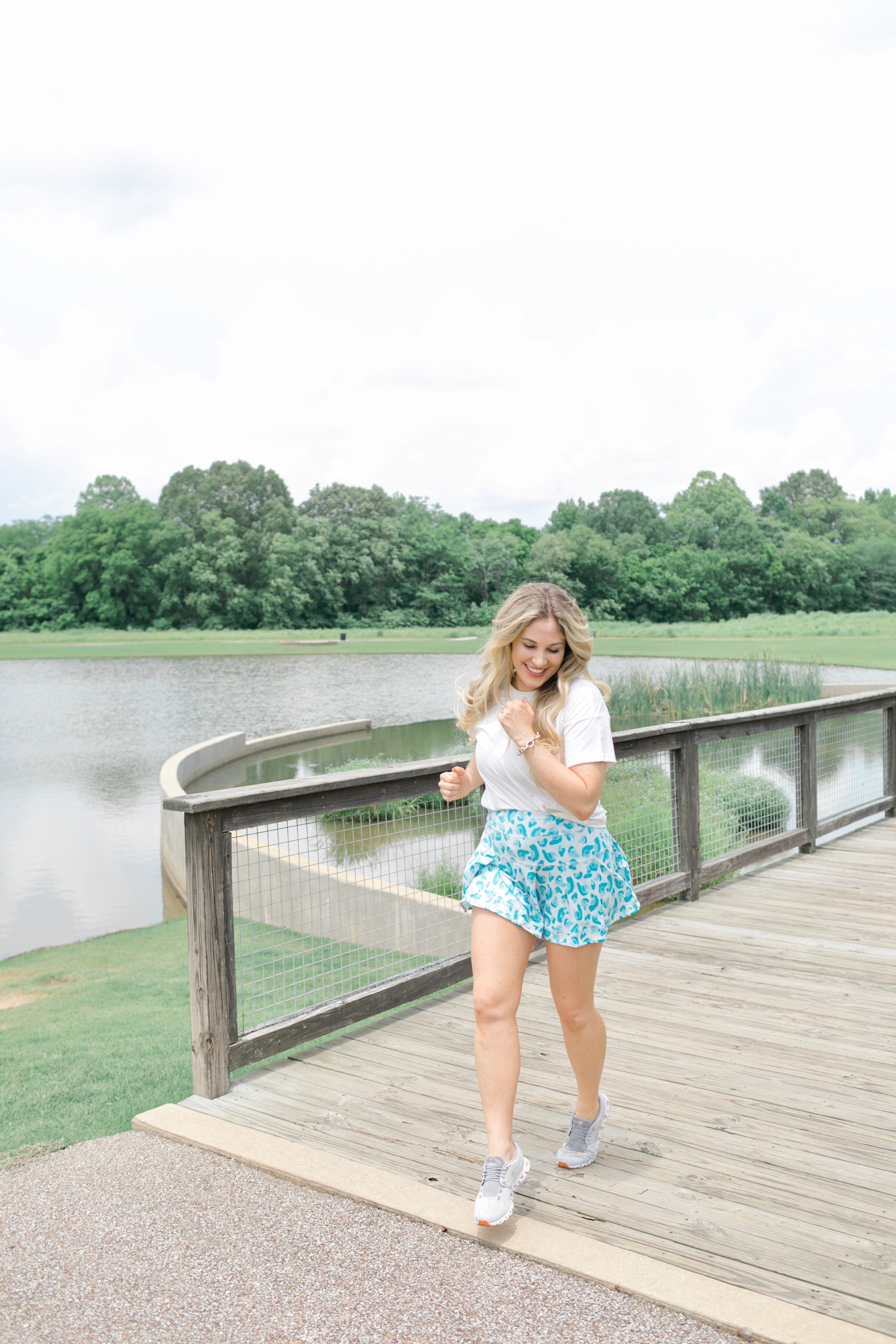 There are so many different skorts these days that it is so easy to find one you love. They make shorter ones, longer ones, compression ones, colorful ones, and even great, classic printed ones. The options are endless! It's not like it used to be when all you could find was a couple of solid-colored options.
I've been wearing skorts lately for almost everything from the gym to the trails to the golf course, and you won't stop seeing them anytime soon! Check out my favorite workout skorts and let me know which are your favorites!