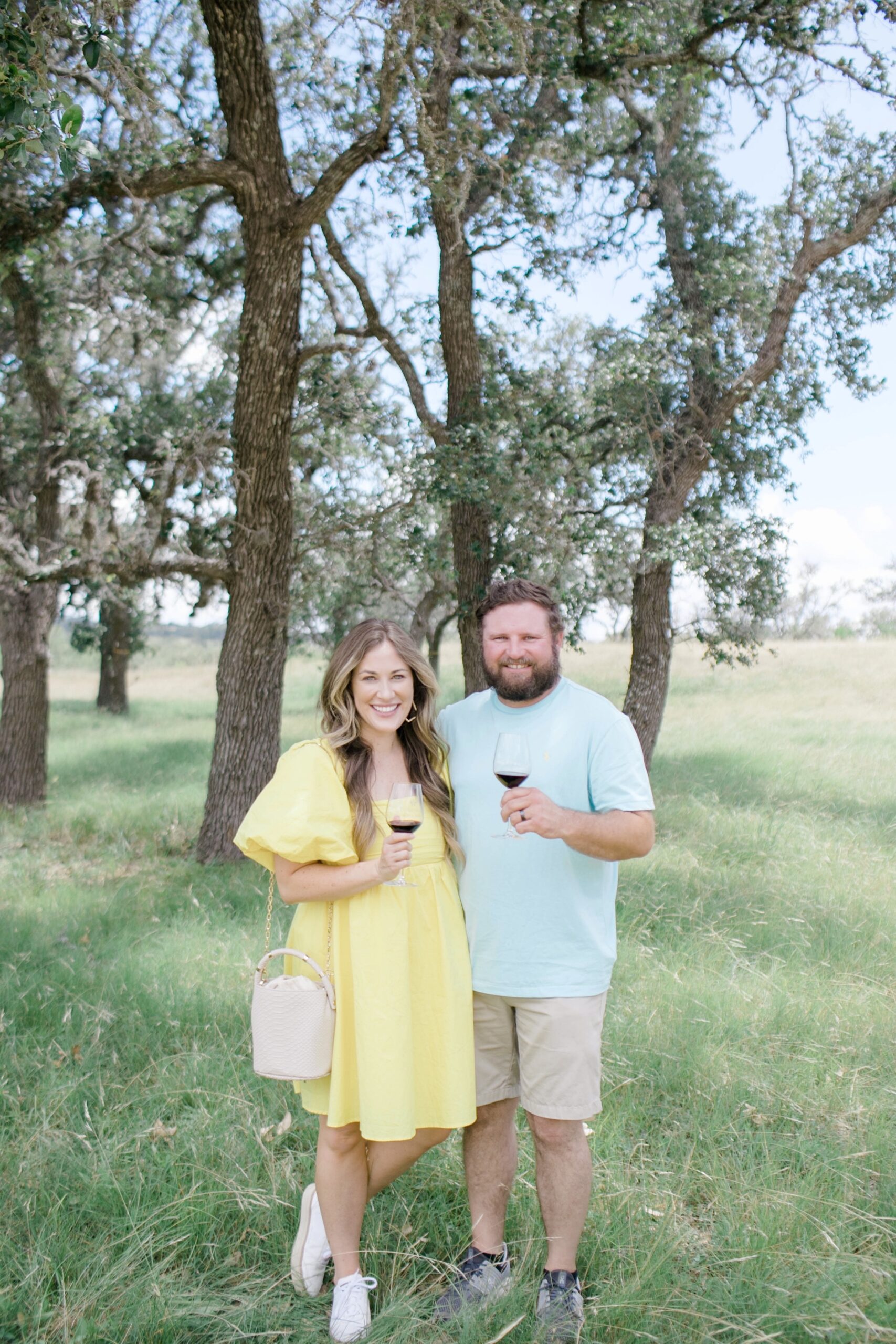 Shop the Post

We just recently got back from visiting Fredericksburg for our birthday trip together, and we had so much fun! It was one of those trips where I didn't plan much in advance (this is rare for me!) We kind of just took it day by day, and we got to explore plenty while still having plenty of down time. It was perfect! It was also our first trip just the 2 of us in a year, so it was so nice!
We love Texas, and one of our favorite areas is the Texas Hill Country, and more specifically, Fredericksburg. This town has grown like crazy since I first visited 6 years ago. The number of new vineyards, hotels, bnbs and restaurants that have opened in just the last few years is astonishing. It is definitely a fun area with tons of charm. There is lots to do, but they also have so much history and culture to learn about in this town.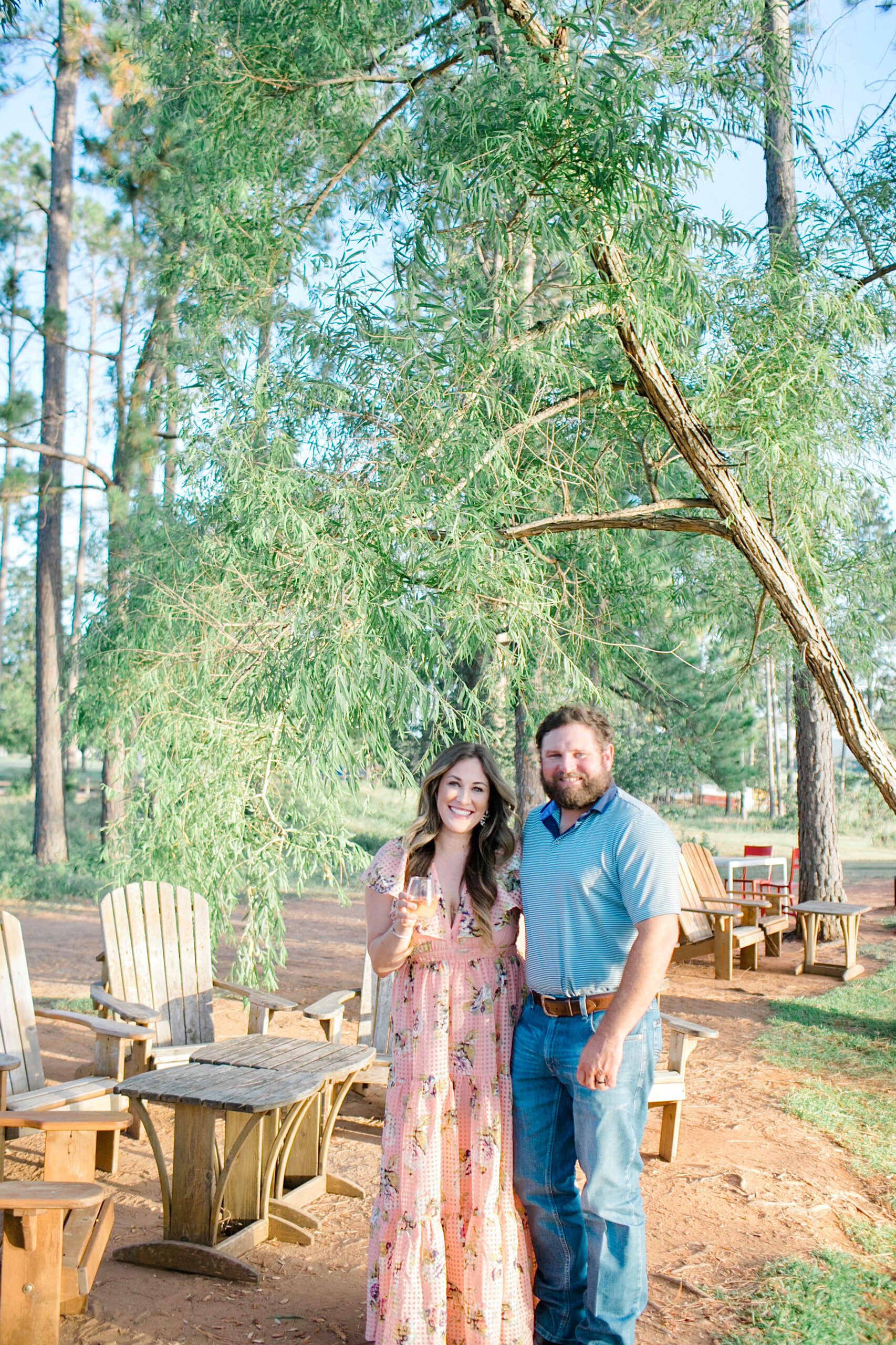 I was excited because I actually got to show Matt several new places while we were in town. Usually, he is the one showing me around Texas. Not this time. Every single restaurant we went to was a new one for him, and we did try out 2 new vineyards that had been our list also. Keep reading to learn more about our favorites for a trip to Fredericksburg!
Where to Stay In Fredericksburg
Trueheart Hotel – This hotel is comprised of "Sunday houses" or luxury cottages. They are located just right behind the square and are the perfect walking distance to all the best dining, tasting rooms, and shopping in town. The rooms are very spacious, and our bathroom had a nice clawfoot tub and large shower too. Plantation shutters were throughout our bedroom and bathroom, and we had a cozy little fireplace in our room too. There was a small kitchenette in our room with a Keurig and mini fridge.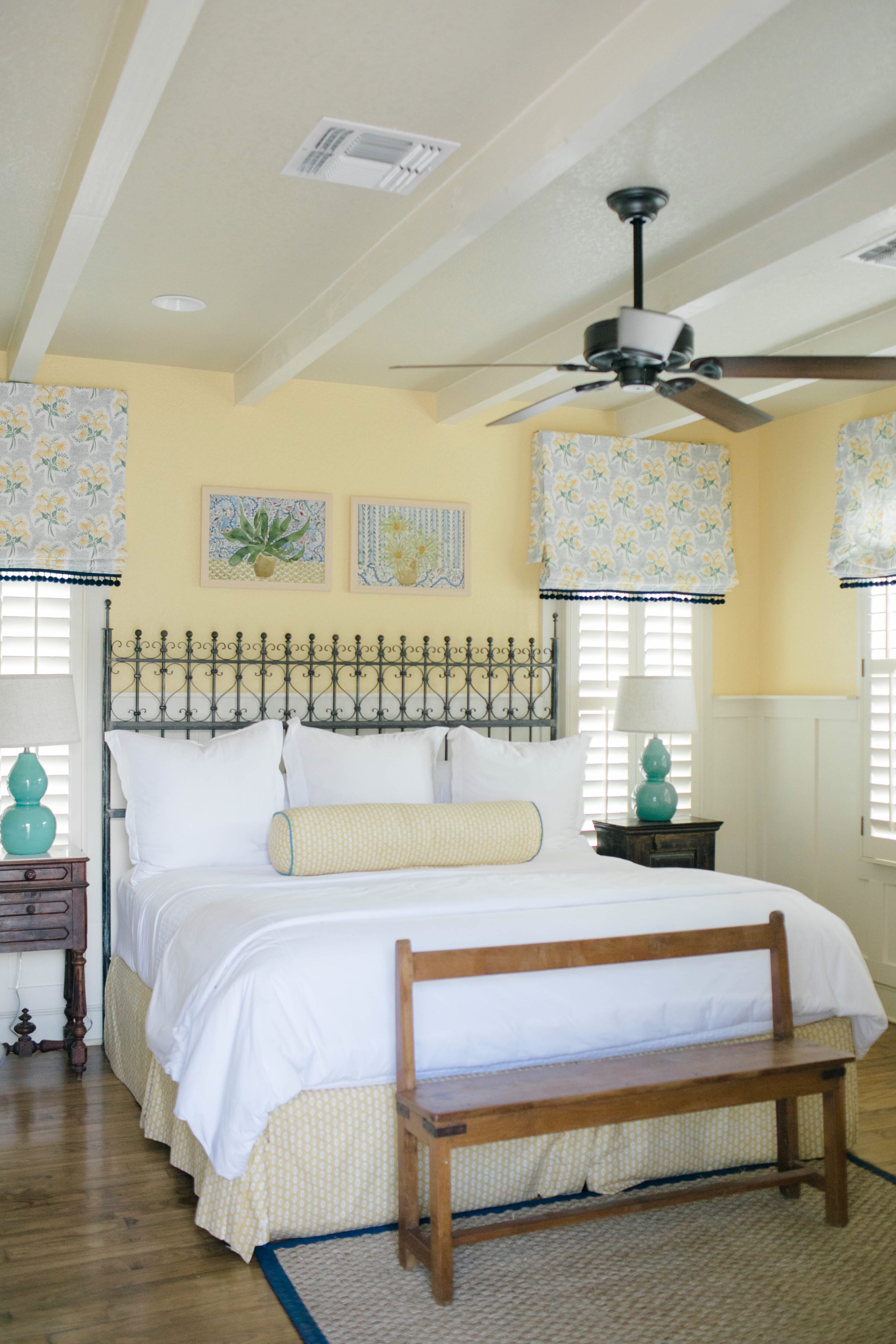 Outside the hotel had a nice outdoor fireplace with couches and chairs to sit out there and enjoy a bottle of wine or talk and relax. It was a super cozy little area that was perfect to use after the sun goes down.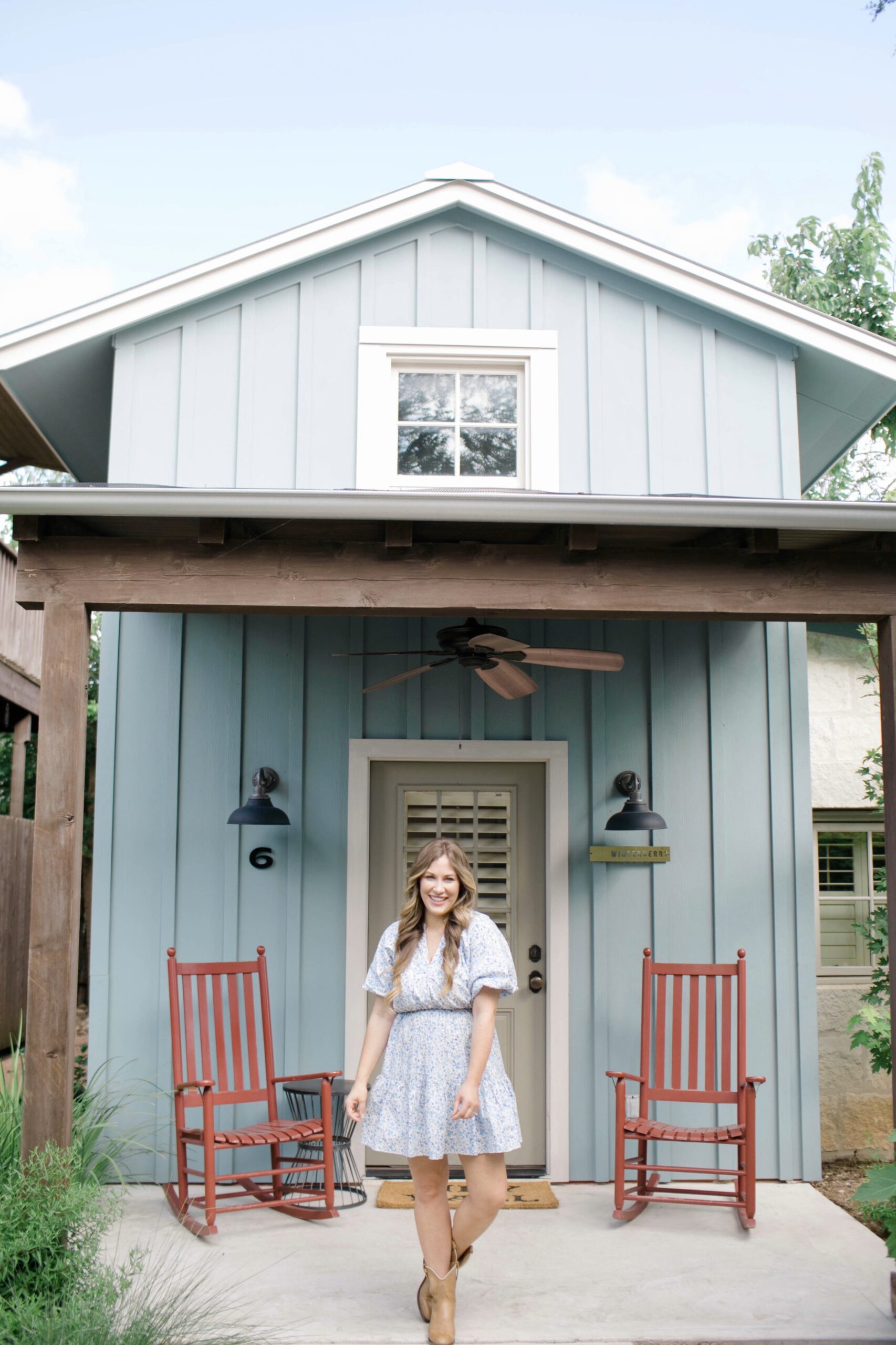 Where to Eat
Sunset Grill – This is one of our favorite breakfast and brunch spots. I got an omelet, and it was so good! They always have the best mimosas, and they have plenty of gluten-free food items on the menu too.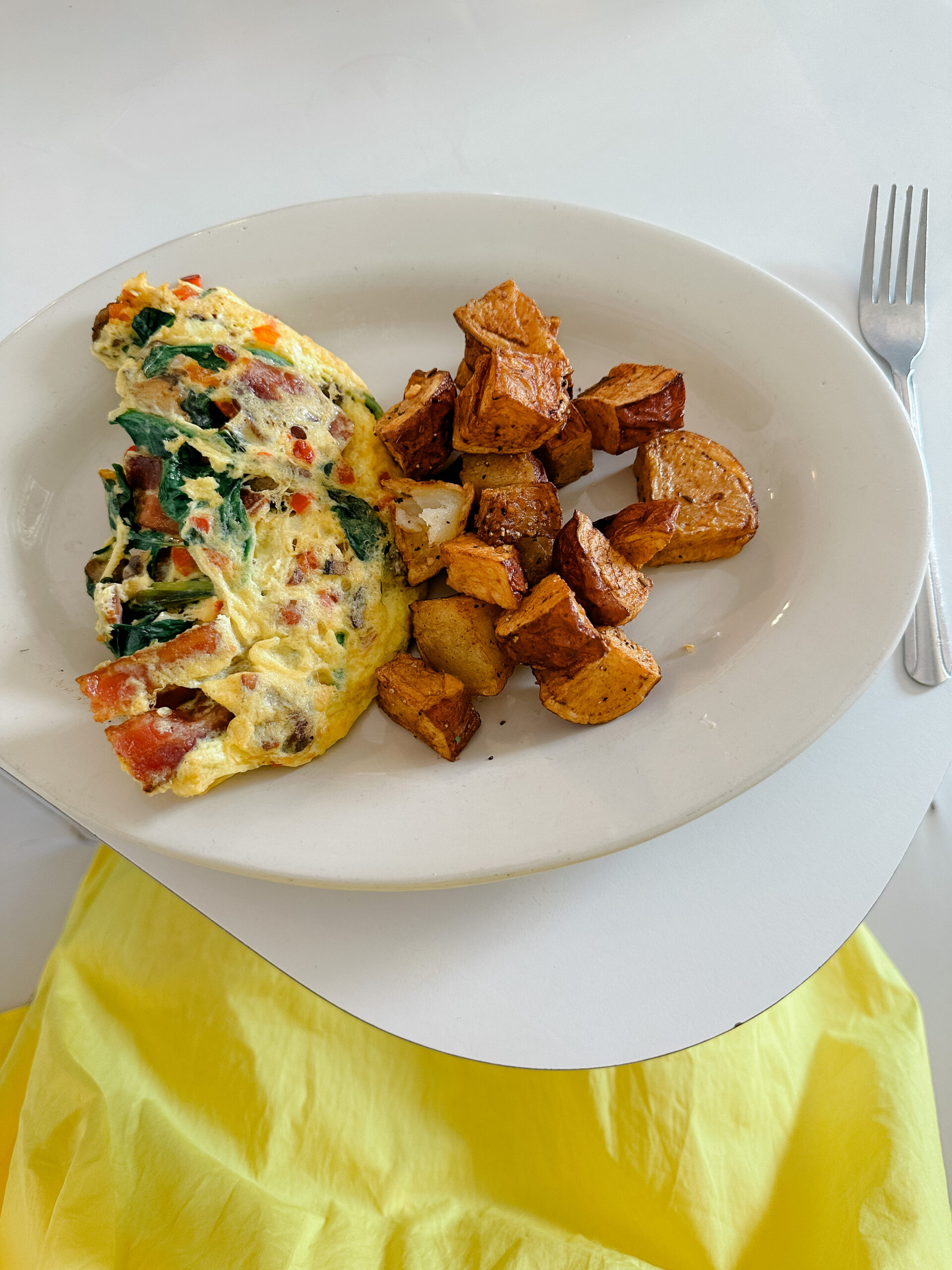 Eaker Barbecue – Seriously the best barbecue I've ever had…and we know our bbq in Memphis! This restaurant services bbq with a Korean twist, and it is just amazing. I love the brisket and ribs, and the kimchi fried rice is my favorite side item there.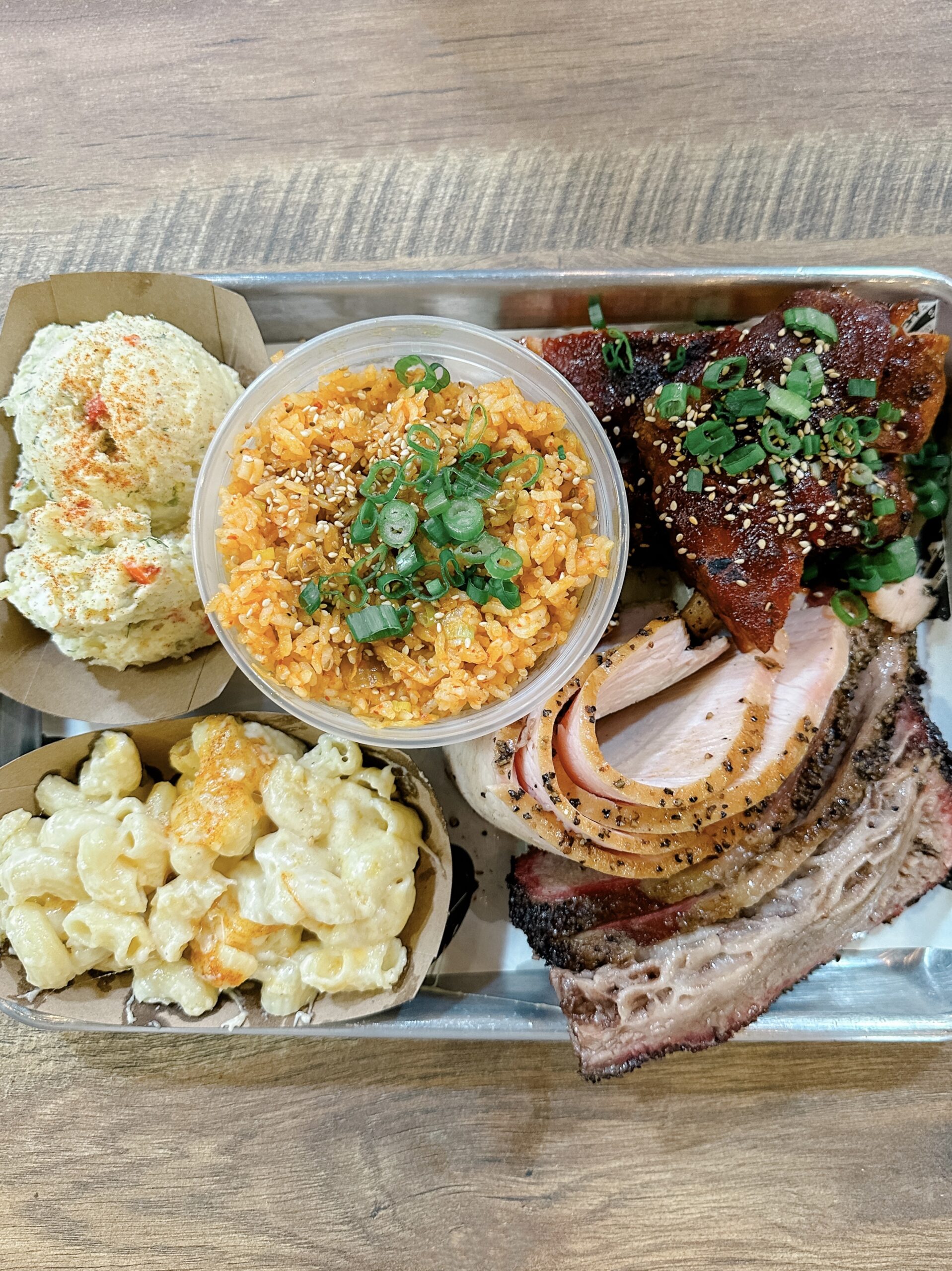 Sage Restaurant + Lounge – If you're looking for a unique dining experience in Fredericksburg, this is it! They have a wonderful bar and lounge area with a separate bar bites menu. In the restaurant, you can sit indoors or even outside on the veranda. They have several gluten free items on the menu, and the chef can tailor things for you as well. They are always super accommodating, and the staff is always exceptional. I have salmon and scallops for dinner, and they were just incredible! Matt has steak and raved about it all night! Both of our drinks were also the best of anywhere we had while in town!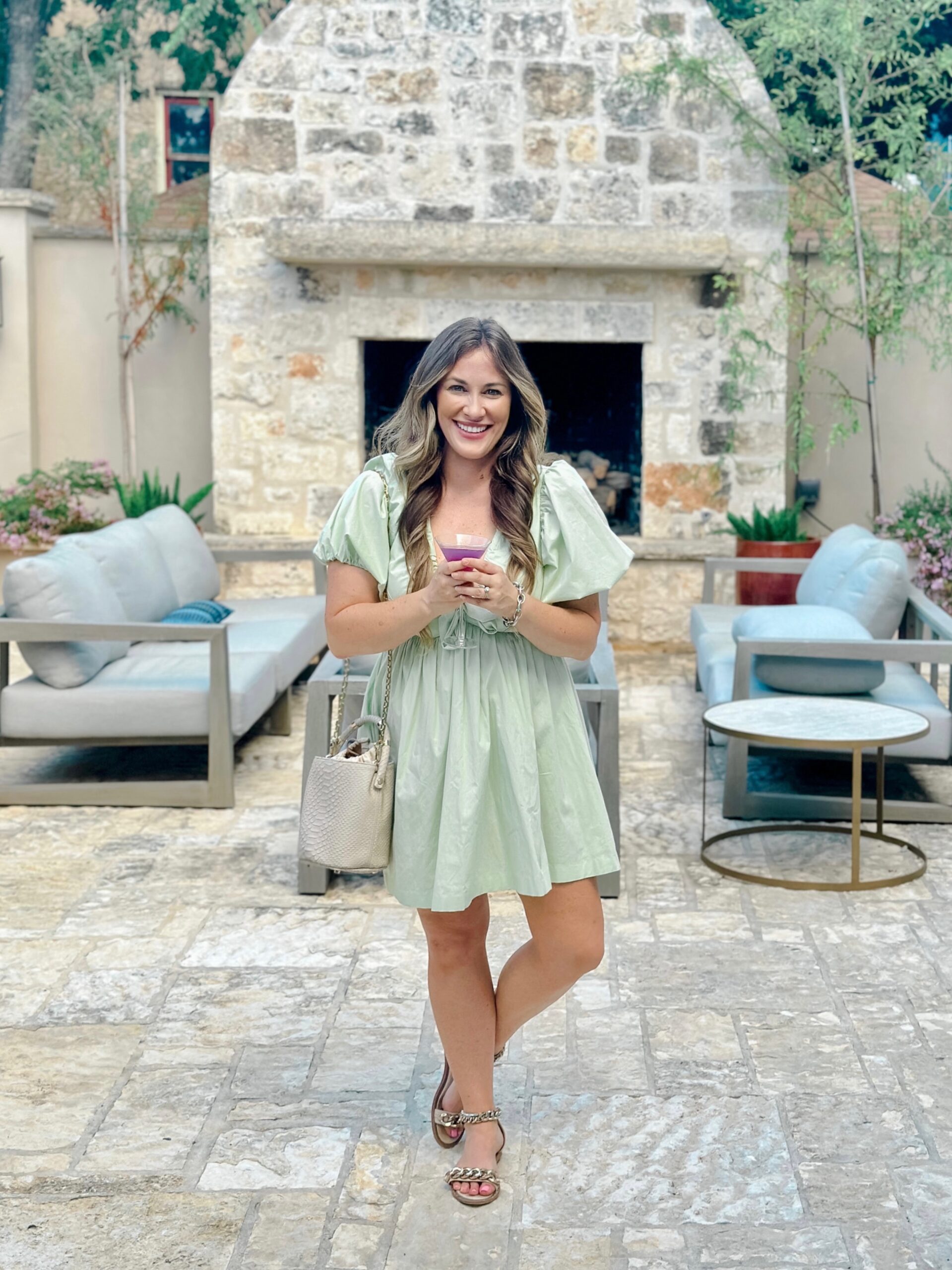 Otto's German Bistro – This German bistro is located just right off the square. They have an indoor and outdoor dining area. Both of our drinks were so good and refreshing. For an appetizer, we got scallops, and they were incredible! I got the steak, and Matt got the wurst. We were very impressed with both of our dishes. They were so good! This was our first time to visit Otto's, but we will definitely be back. It is a great restaurant, and they own several other restaurants in the area too.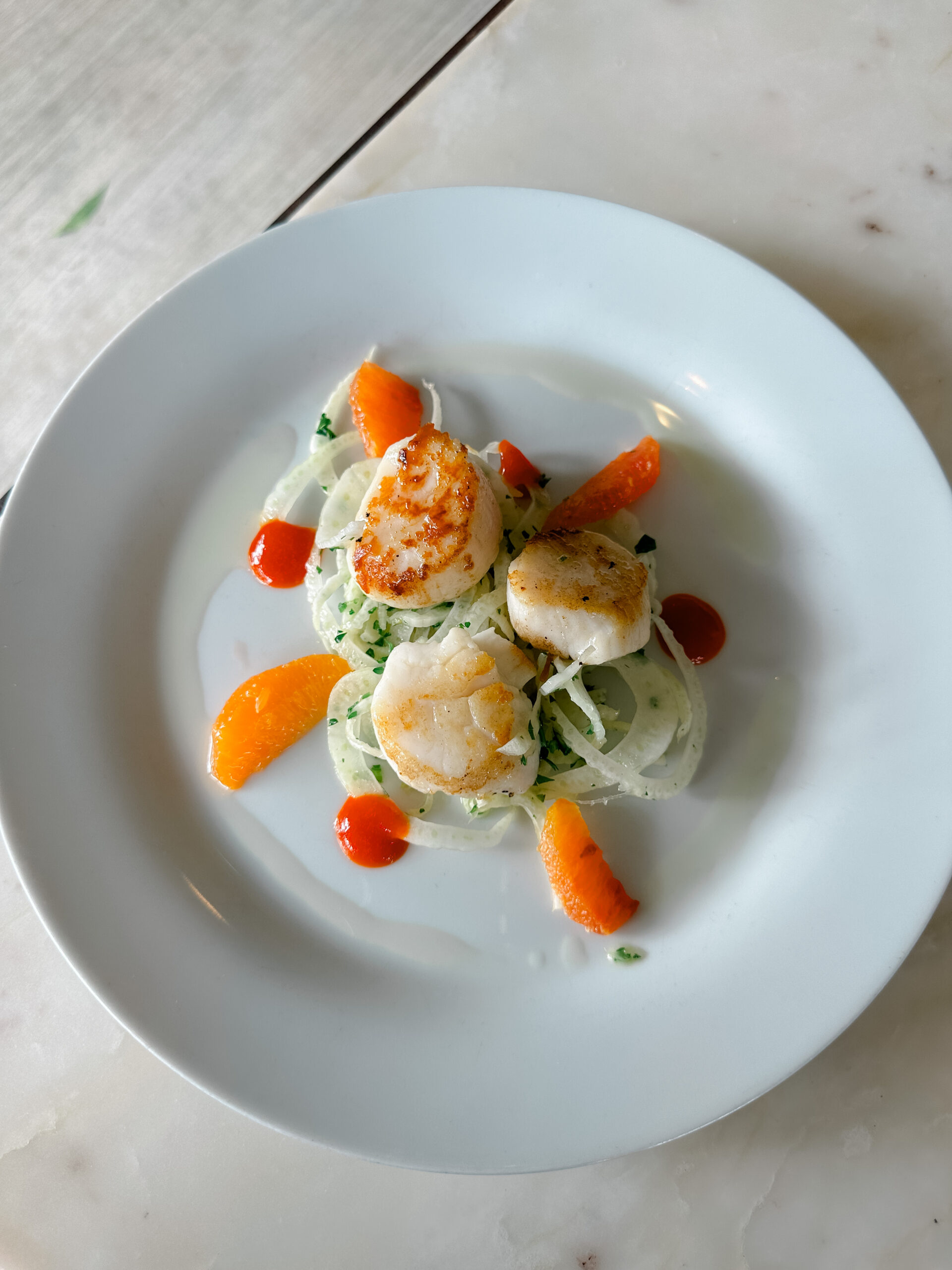 Vineyards to Visit
Pedernales Cellars – Pedernales has been around since the 90's and were one of the first vineyards in Fredericksburg. They have the 2nd largest underground wine cellar in the area, they ave an indoor tasting area, and a nice outdoor deck and tables and chairs under the trees. They are located up on a hill and have a gorgeous view of the vineyards and areas nearby.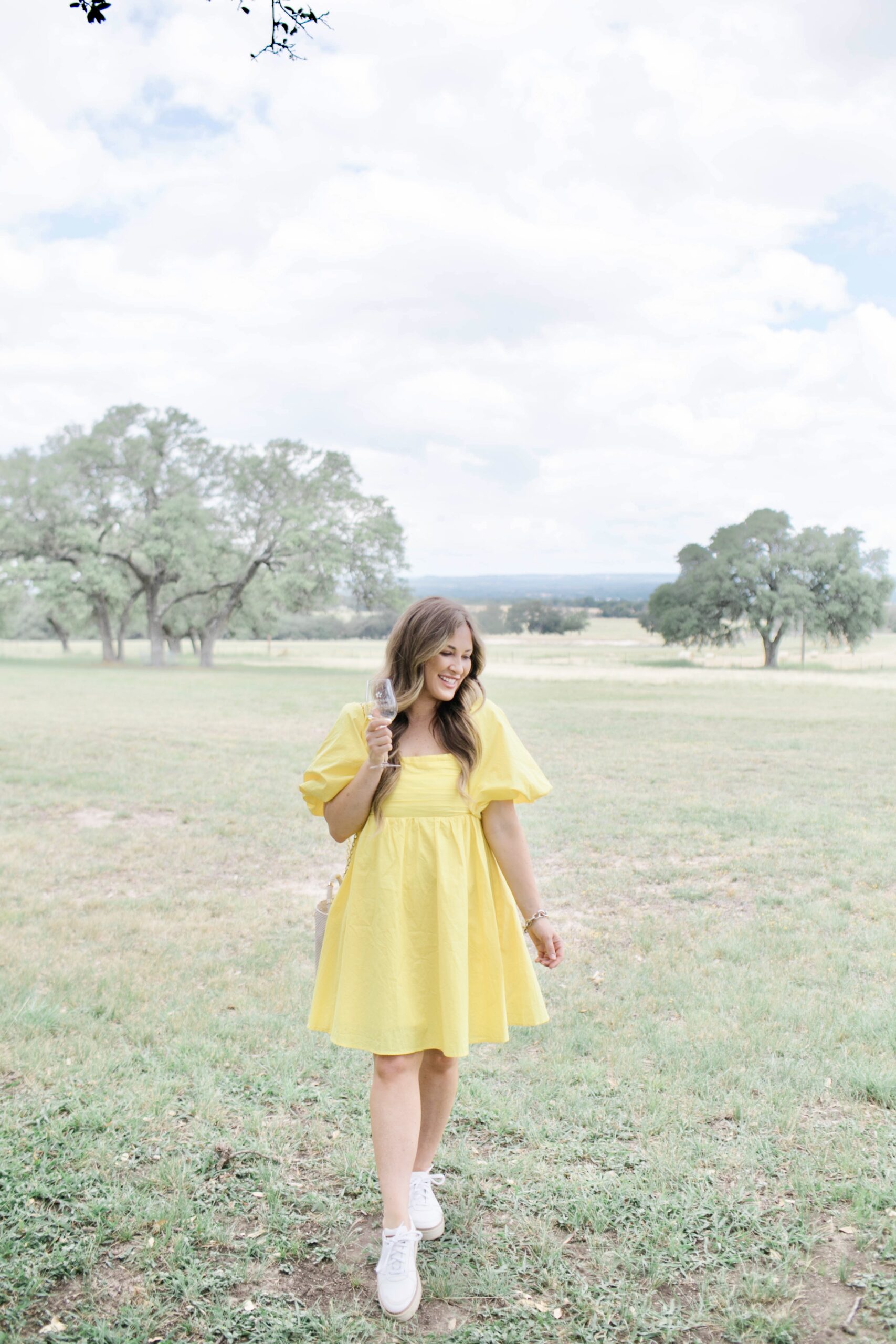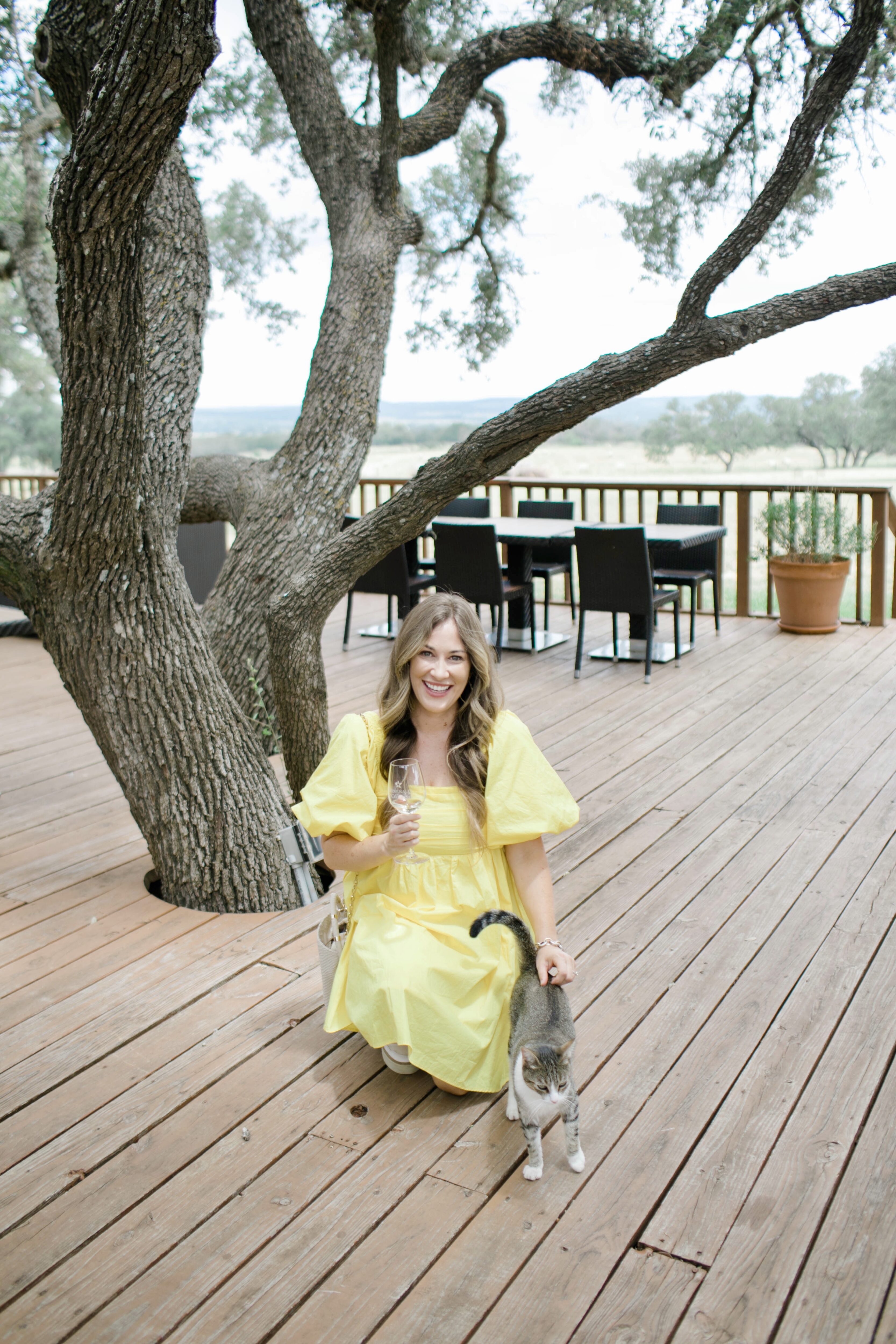 Messina Hof – This has been one of our favorite vineyards for years! They have been around since the 70's, and all of their grapes are grown in Texas! Matt's favorite cabernet sauvignon in Fredericksburg is from Messina Hof. They also have beautiful, spacious cottages on property you can rent to stay at.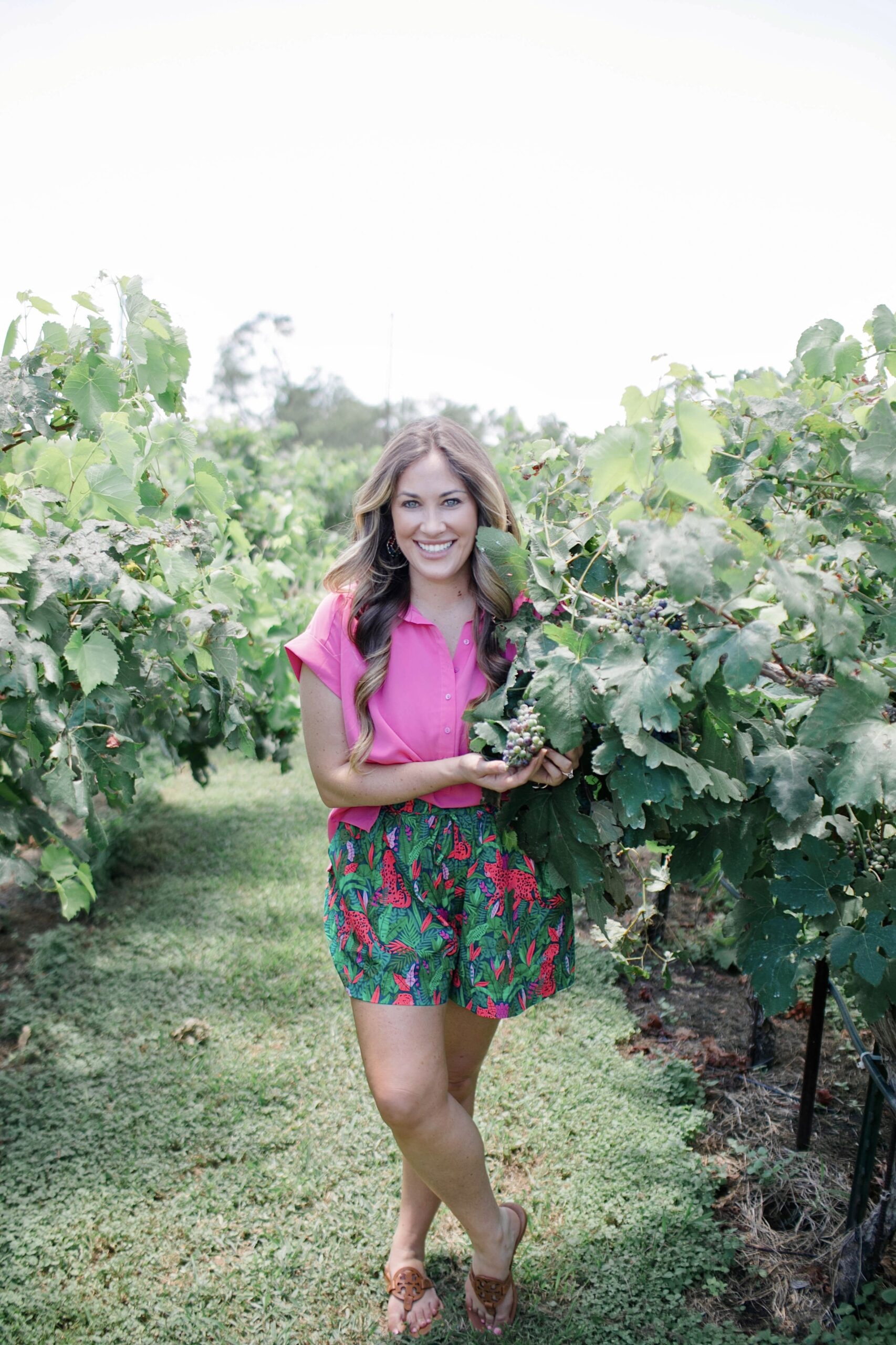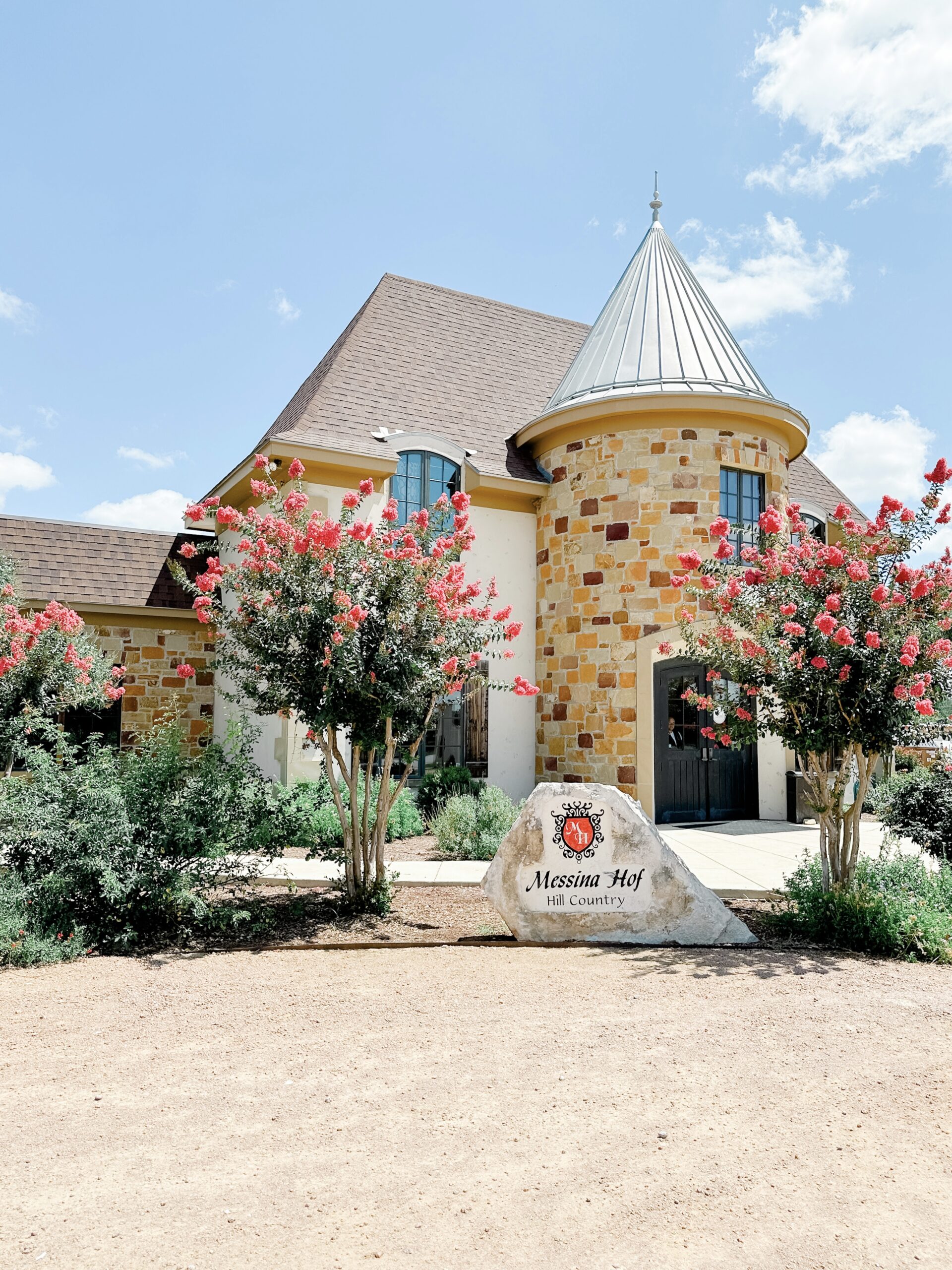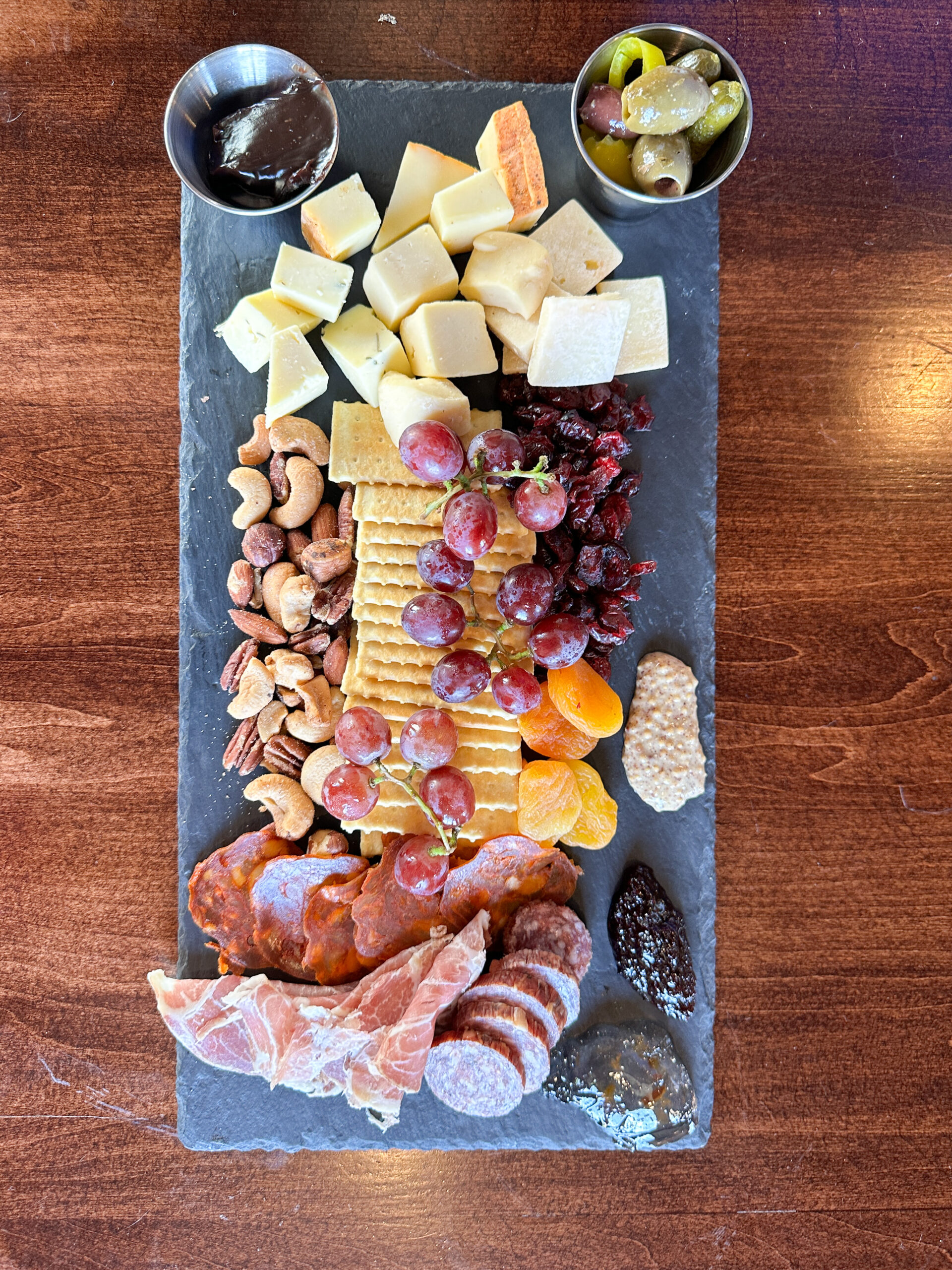 Barons Creek Vineyards – This was our first time to visit this location, and we were definitely impressed! The vineyard was gorgeous, the wine was good, and the gluten free pizza was some of the best we have ever had! They also have villas on property that can be rented, and they have a hot tub on property too. They have a nice covered area outside and fountains, and it is a really pretty and relaxing vineyard.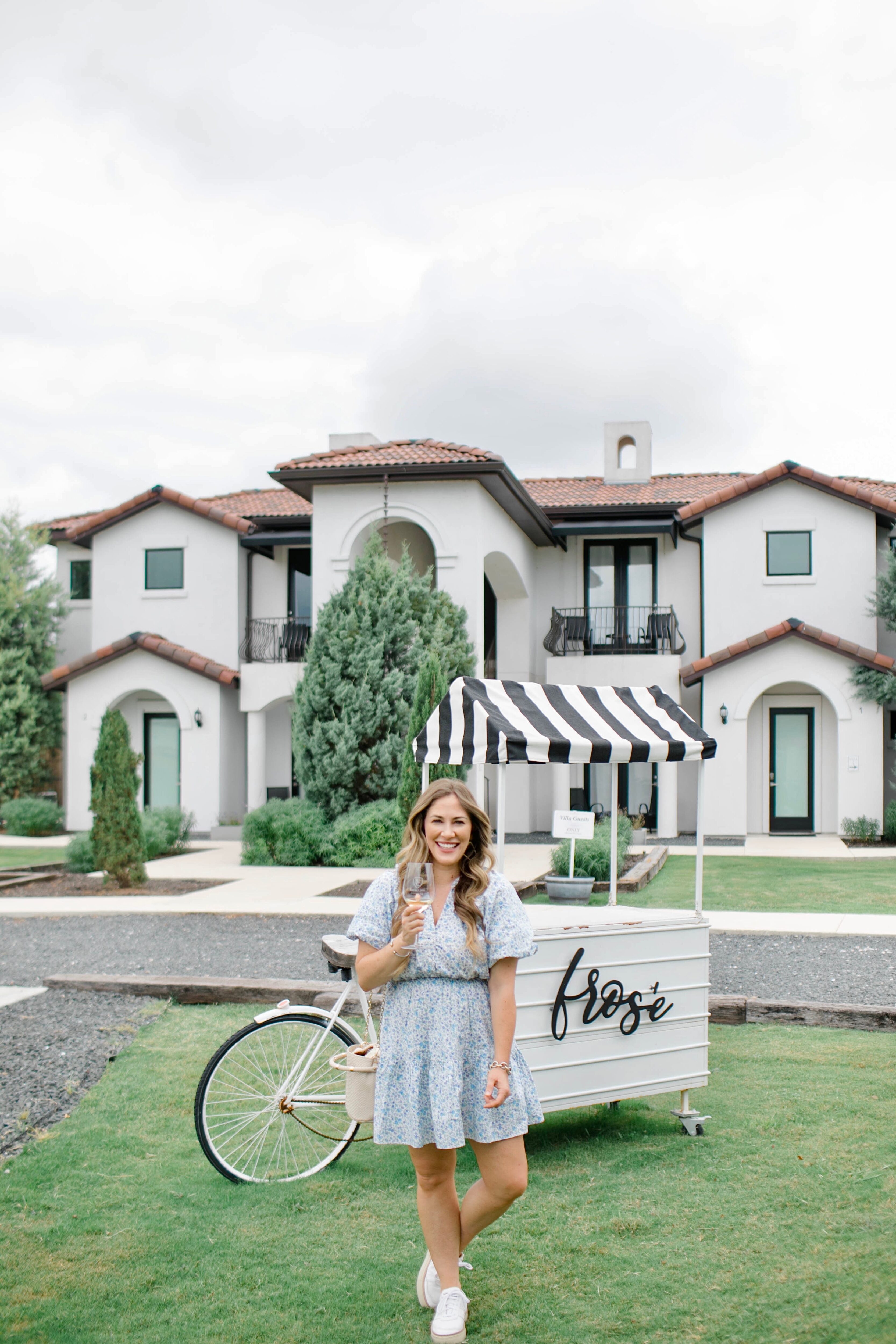 Signor Vineyards – This beautiful vineyard ending up being one of my favorite new vineyards that we tried this year. It had such an expansive outdoor wine tasting area, I loved the look and feel of it! And the wine was one of our favorites. There was an outdoor covered area, picnic tables under the trees, and there is also an indoor area. It was such a pretty and relaxing vineyard.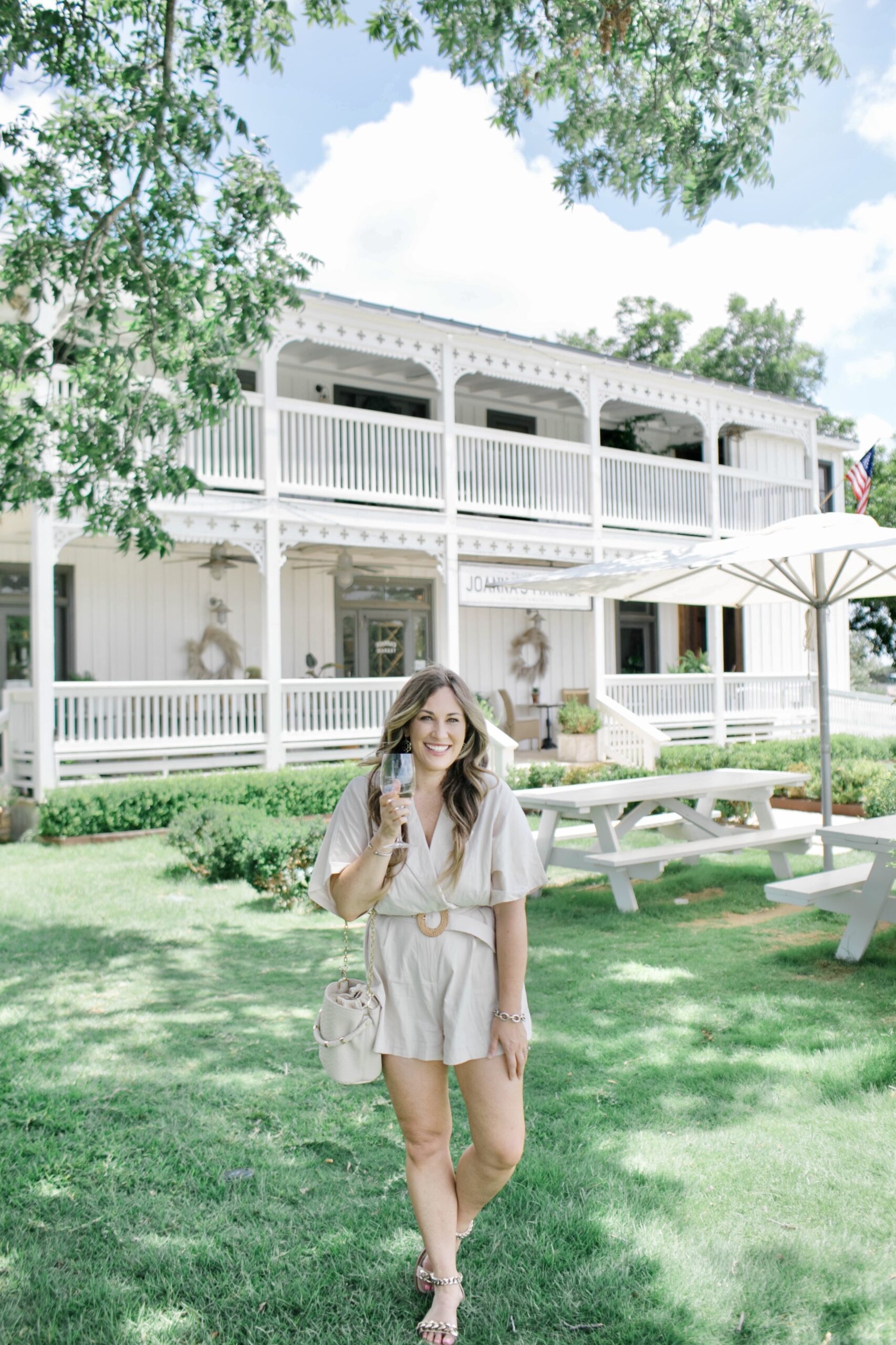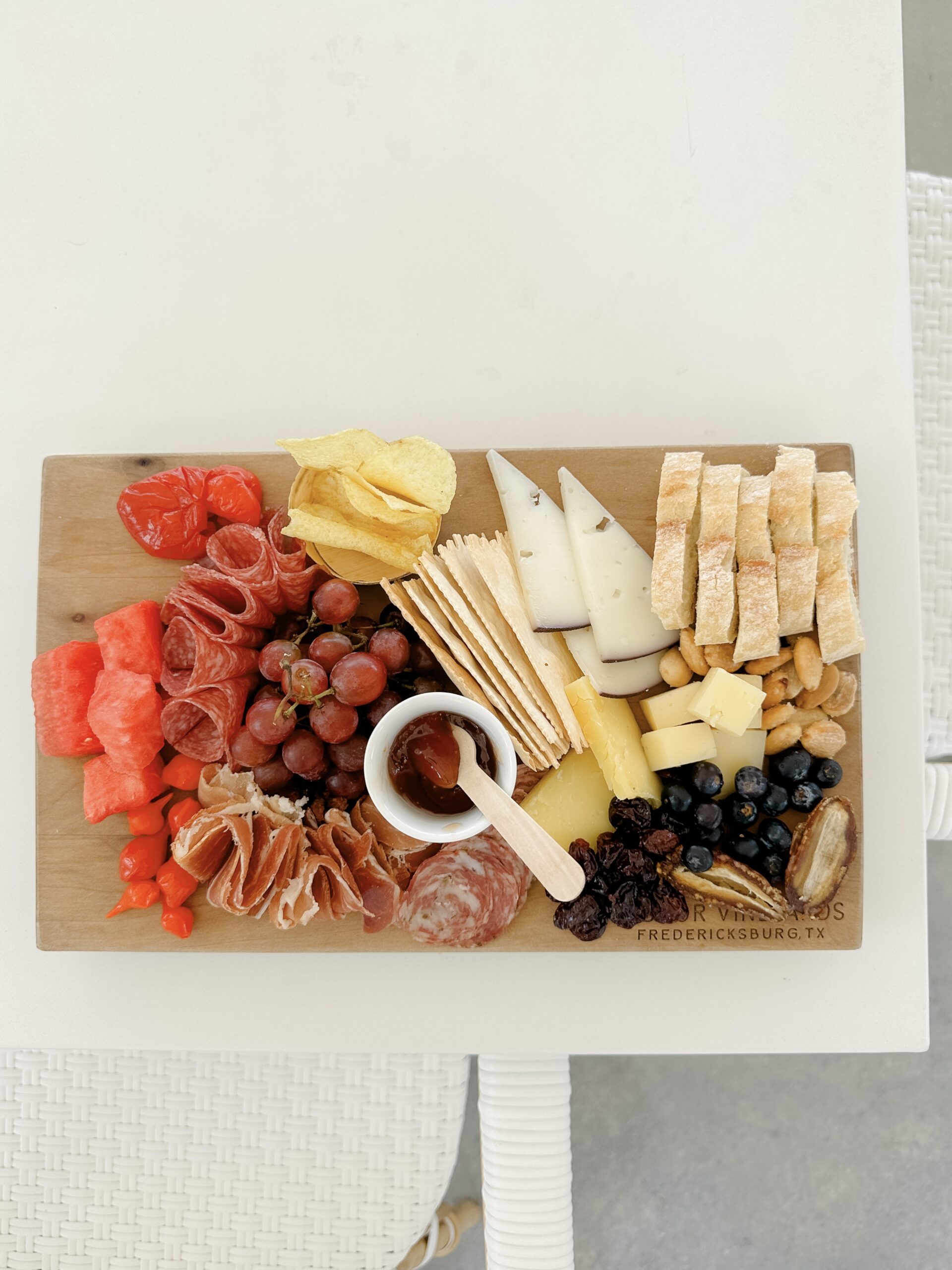 What to Do in Fredericksburg
Jenschke Orchards – We usually top here for their peaches. They were sold out the day we stopped by, but we got to pick our own blackberries, and Grayson is a big fan! We always love visiting this orchard and picking fruit every year!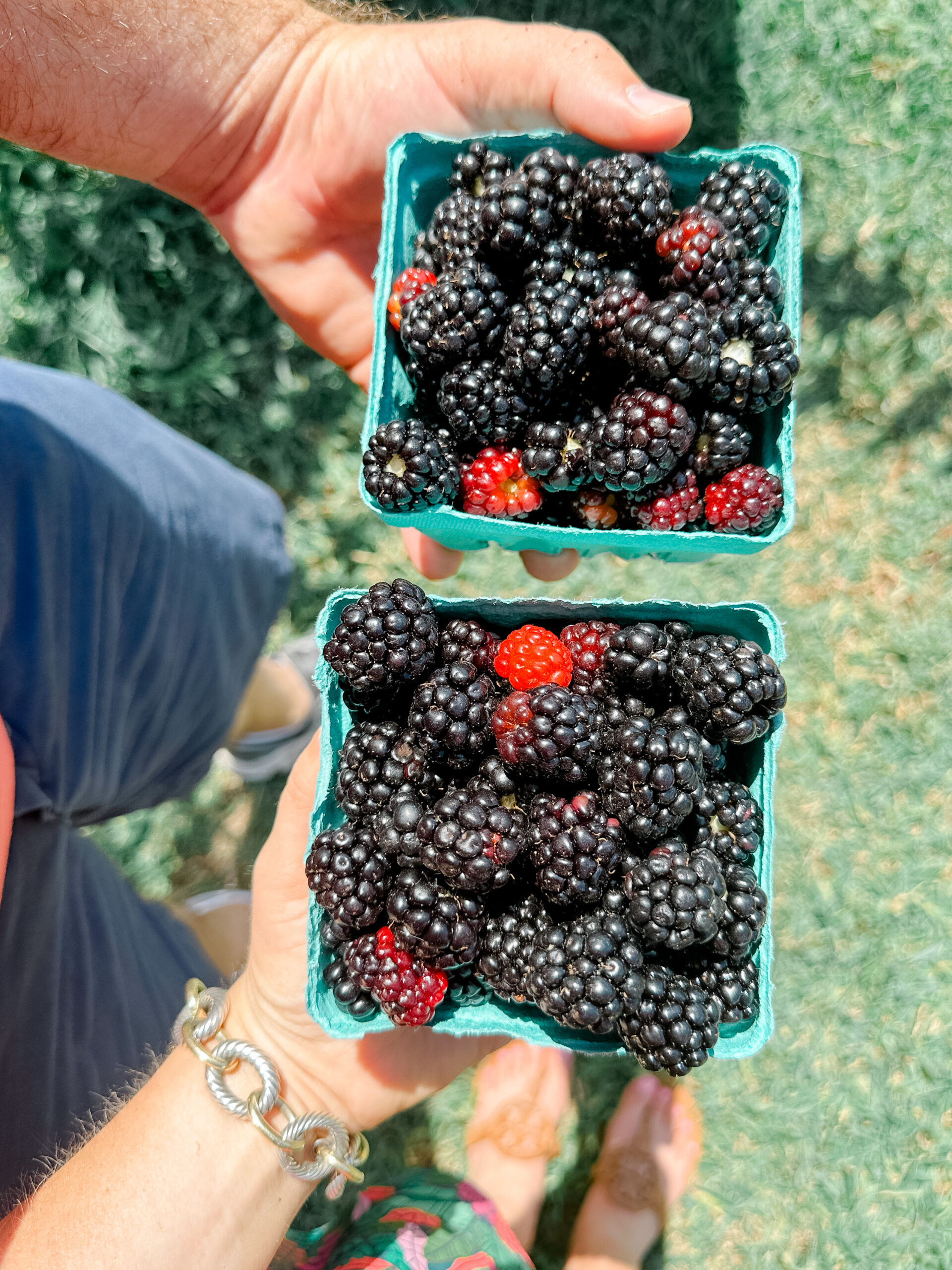 Das Peach Haus and Fischer & Wieser – Das Peach Haus has been in Fredericksburg for over 40 years. And Fischer & Wieser jams, jellies, sauces and more are sold there too. They are our absolute favorite brand of sauces! The Raspberry Chipotle Sauce is amazing! But did you know they have cooking classes there too?! Matt and I took an Asian Flavors class together, and it was our favorite night while in town!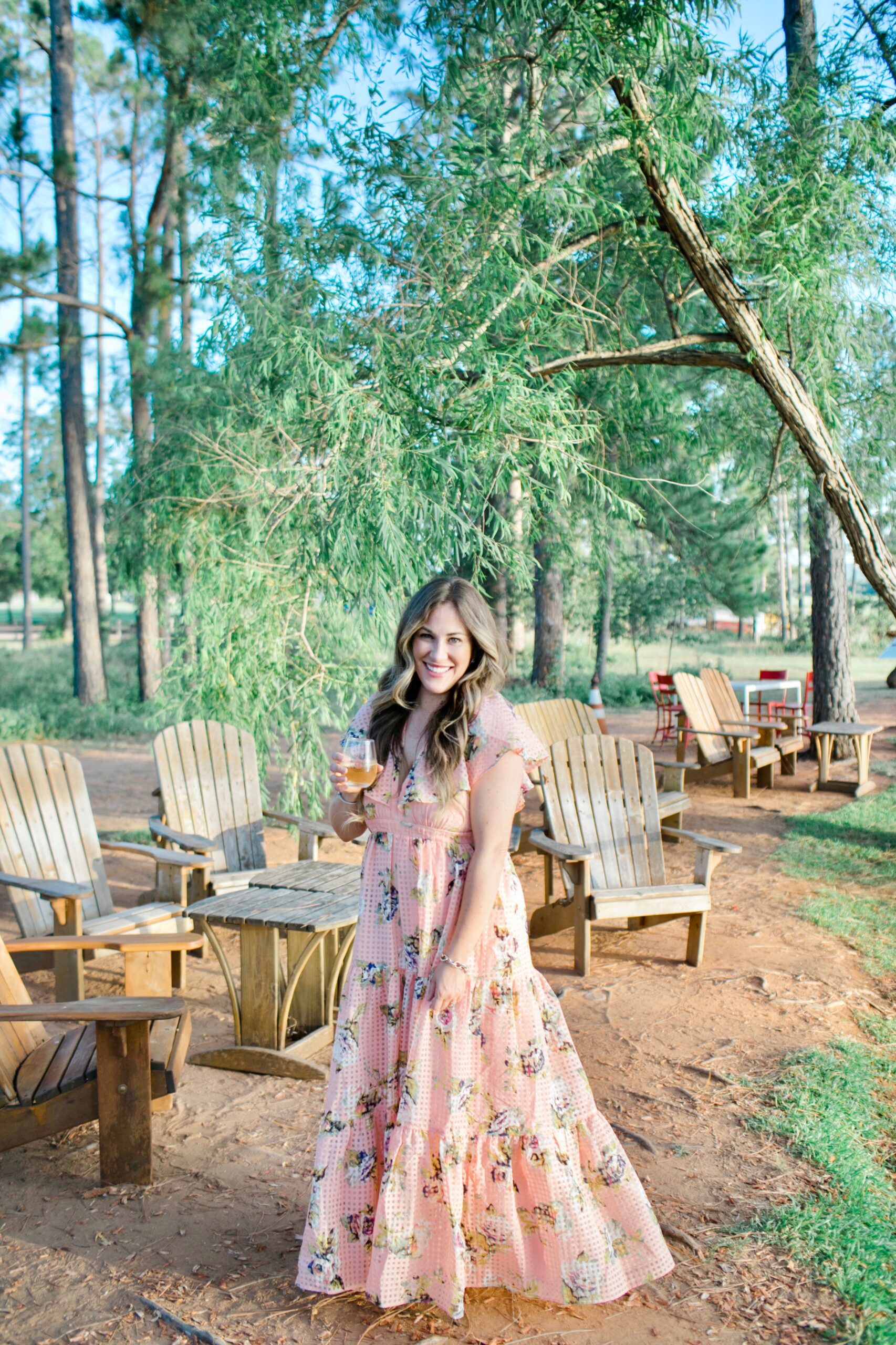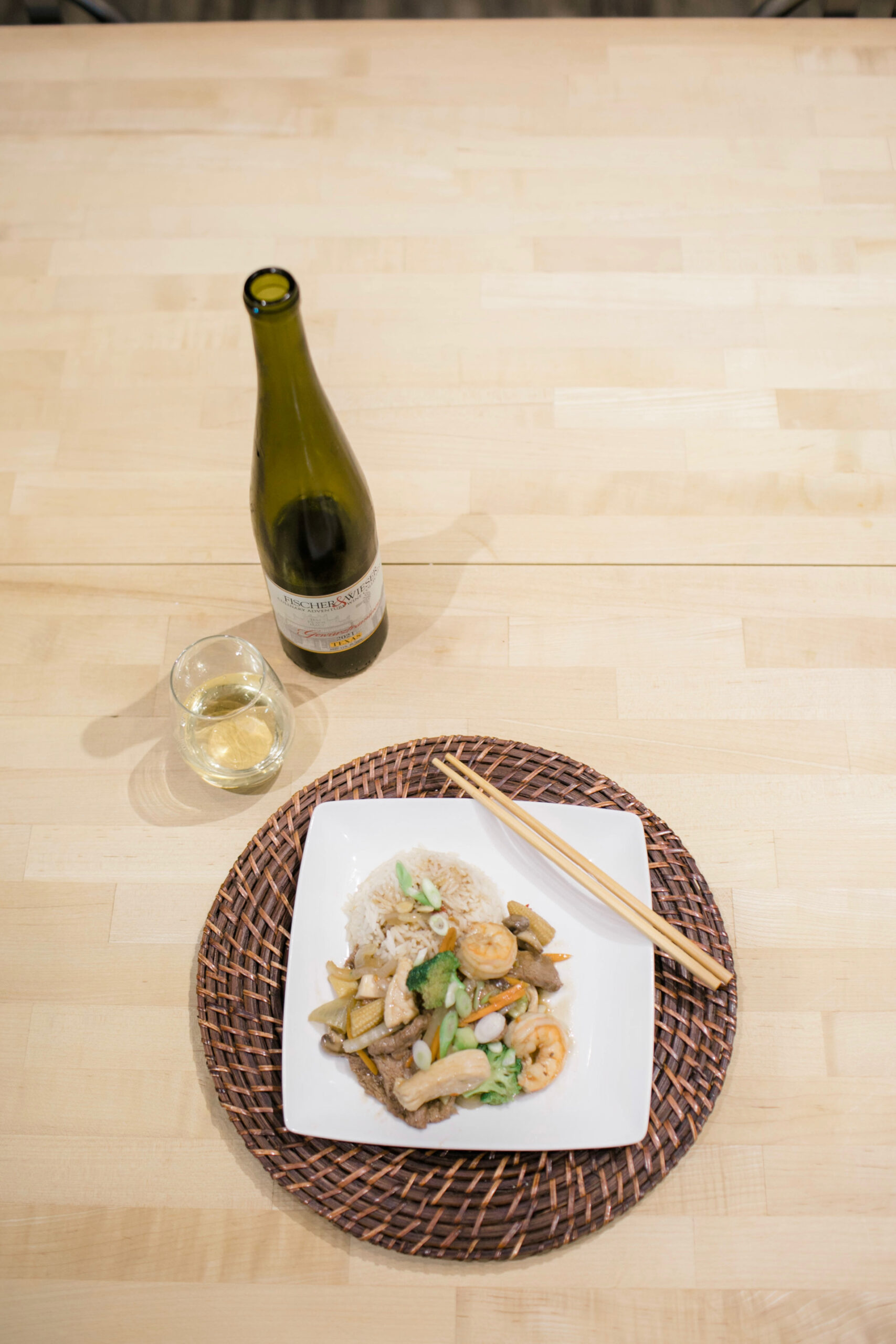 Enchanted Rock – This was mine and Matt's first time to hike Enchanted Rock together. It was such a relaxing and fun hike! It is a short, quick hike, but the boulders and then smooth flat rock on the sides always makes for a fun little workout. The view and breeze at the top is pretty nice too. = ) I recommend making a reservation at the park so you can get in quickly. Go early before it gets too hot, and take 32 ounces of water per person. We got there at 9:00am and left at 10:00am. It was the perfect start to our day!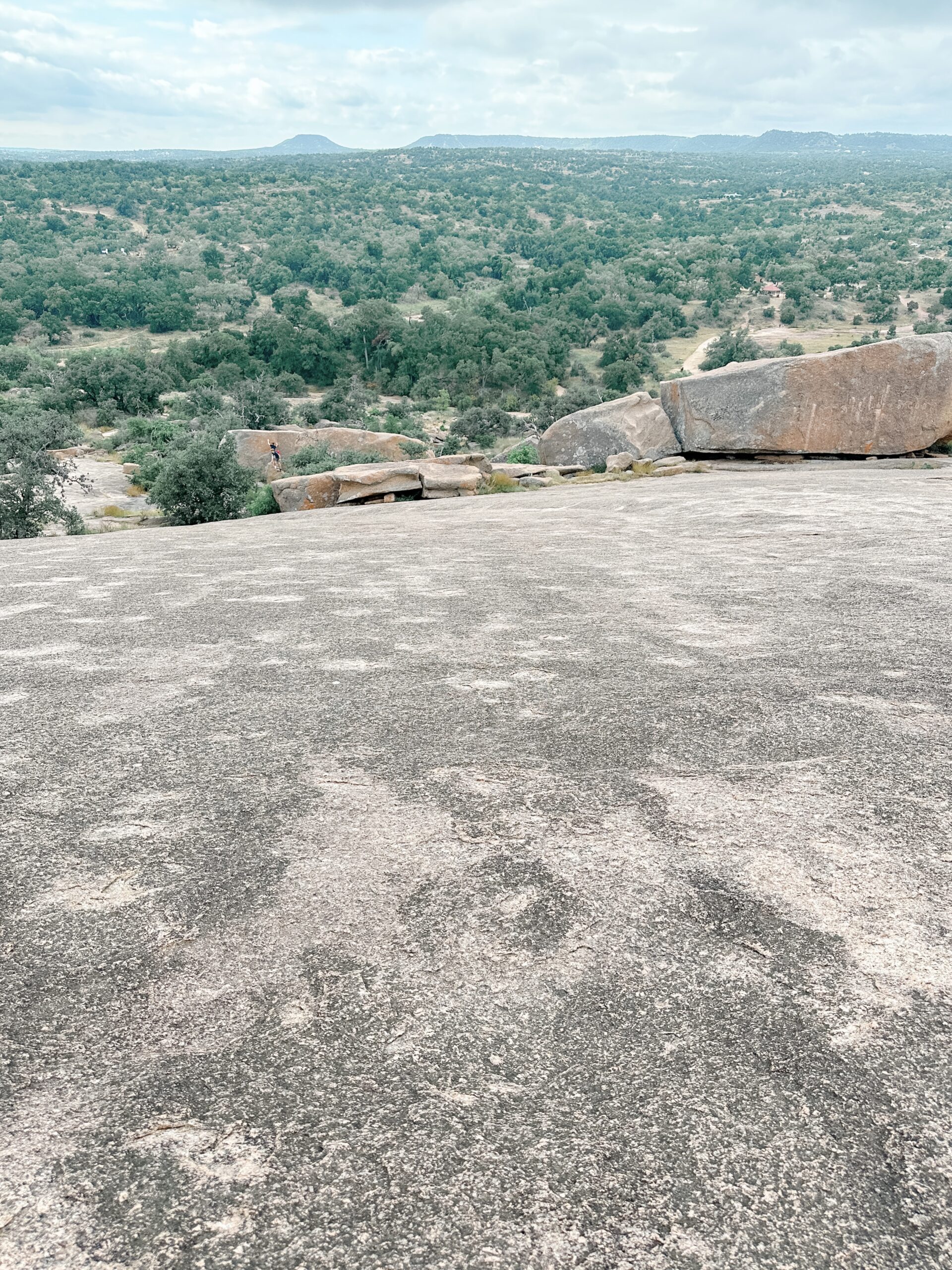 Have you been to Fredericksburg, Texas before? If you love the outdoors, wine and shopping in a city that still has a small town feel to it, this is it! What are your favorite spots in Fredericksburg?