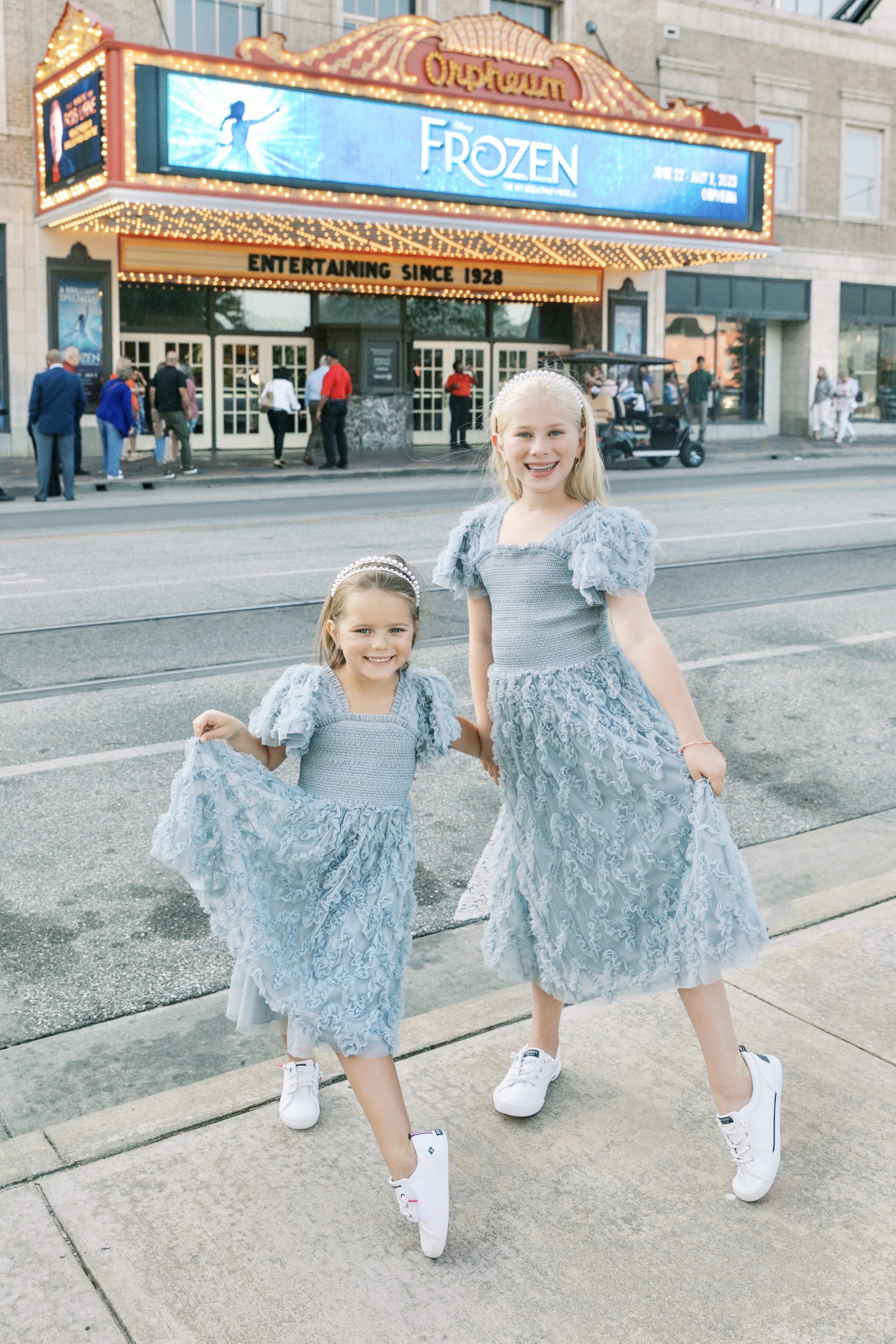 Shop the Post

The day the Orpheum released their 23-24 Broadway lineup was a good day! I was so excited, and the Orpheum 100% didn't disappoint! We are big fans of the Orpheum and absolutely love going to watch shows there. I have taken Matt, the girls, my mom, and Mary Kate before. There truly is a show for everyone! We just took the girls to Frozen a couple of weeks ago, and it was such a fun and special night for them! And when Grayson gets a little older, I can't wait to take him to the Orpheum too!
On top of all the amazing Broadway shows, we love to visit the other great shows at the Orpheum like The Grinch and Disney Princess Concert Tour. We love taking the kids. It's always such a fun night, and the kids love getting dressed up for a night. Of last year's Broadway lineup, I was able to attend 3. This year's lineup is so amazing, I plan to attend 6 of the 8 shows. I definitely try to clear my calendar for Orpheum's amazing Broadway shows!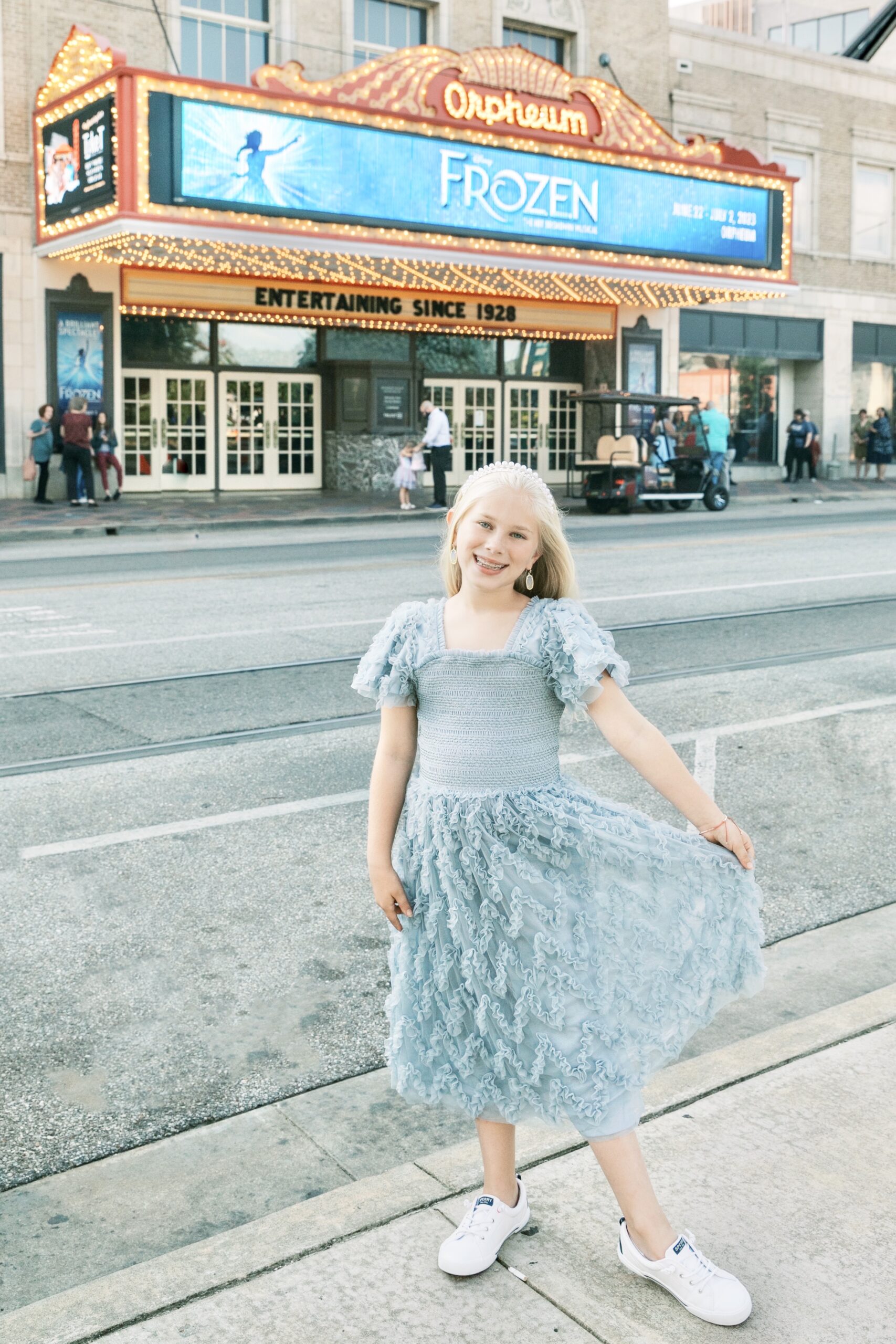 The Orpheum Lineup 2023-2024
Funny Girl – October 10-15, 2023
Beetlejuice – October 31-November 5, 2023
Six – November 21-26 4, 2023
Company – January 2-7, 2024
Les Miserables – February 6-11, 2024
Mrs. Doubtfire – March 12-17, 2024
Wicked – April 3-21, 2024
Mamma Mia – July 16-21, 2024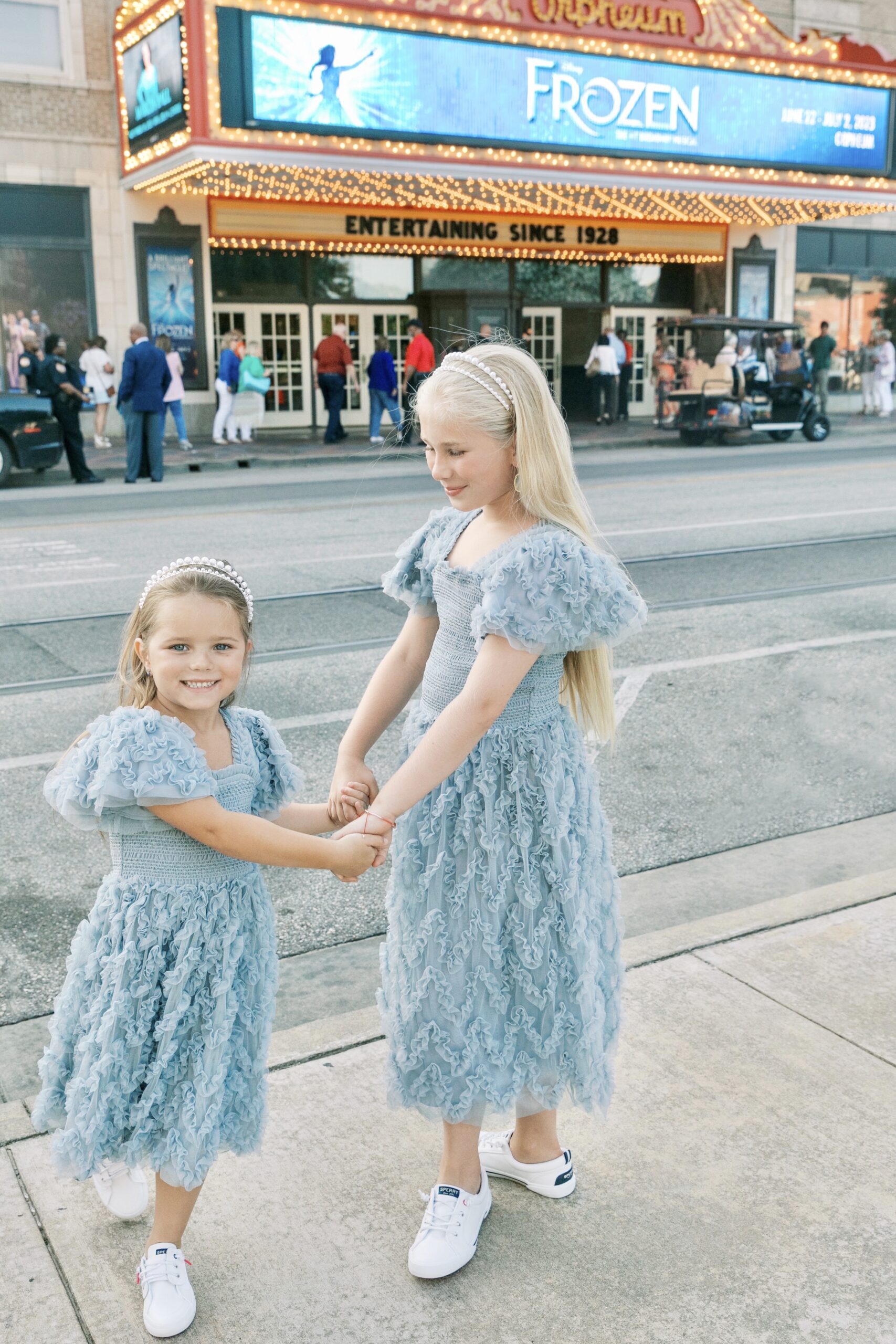 Leighton is most excited about Beetlejuice and Mrs. Doubtfire, and I am most excited about seeing Wicked again and seeing Les Miserables and Mamma Mia for the first time. Every year, their lineup is just incredible! And the venue has so much history and character. It is quite a treat to get to go to a show at the Orpheum. Will you be going to any of their shows this next season? Which show are you looking forward to the most?