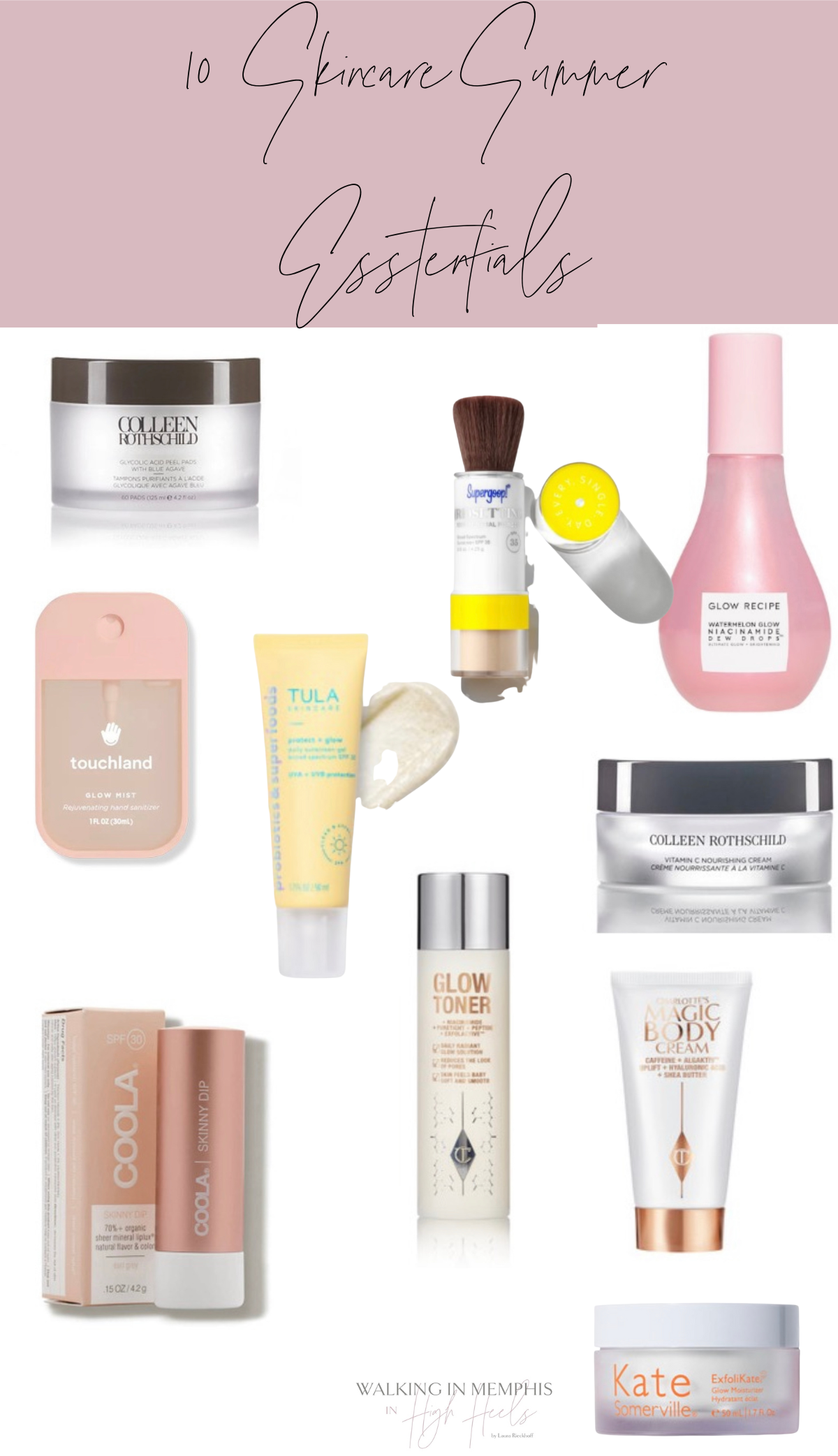 Shop the Skincare Lineup

With summer here, my skin has different needs. The sun dries out your skin, but also the humidity can cause breakouts. Summertime is definitely a great time to swap out your favorite skincare products. It's time to put away some of these overly drying products and bring out the moisture! Keep reading for my top 10 favorite summer skincare products!
Some of my favorite ingredients are glycolic acid to vitamin C, and I am sharing my favorite products that include them. I'm also sharing a great mixture of products from moisturizers, lip balm, powder, sunscreen, toners, and serums. I've shared a great variety of products that are good to use almost daily for daytime use. For nighttime use, I like to use the first product on my list, these pads. I recommend using them just a few times each week so your skin doesn't get dried out. They are my favorite new find!
Shop the Summer Skincare
Colleen Rothschild Glycolic Acid Peel Pads with Blue Agave
Colleen Rothschild Vitamin C Nourishing Cream
COOLA Mineral Liplux Organic Tinted Lip Balm Sunscreen SPF
Supergoop (Re)setting 100% Mineral Powder SPF 35
Glow Recipe Watermelon Glow Niacinamide Dew Drops Serum
Tula daily sunscreen gel broad spectrum SPF 30
Charlotte Tilbury Charlotte's Magic Body Cream
Kate Somerville ExfoliKate® Glow Moisturizer
Have you tried any of these products before? Which are your favorites? Any favorite summer skincare products I should add to my list?