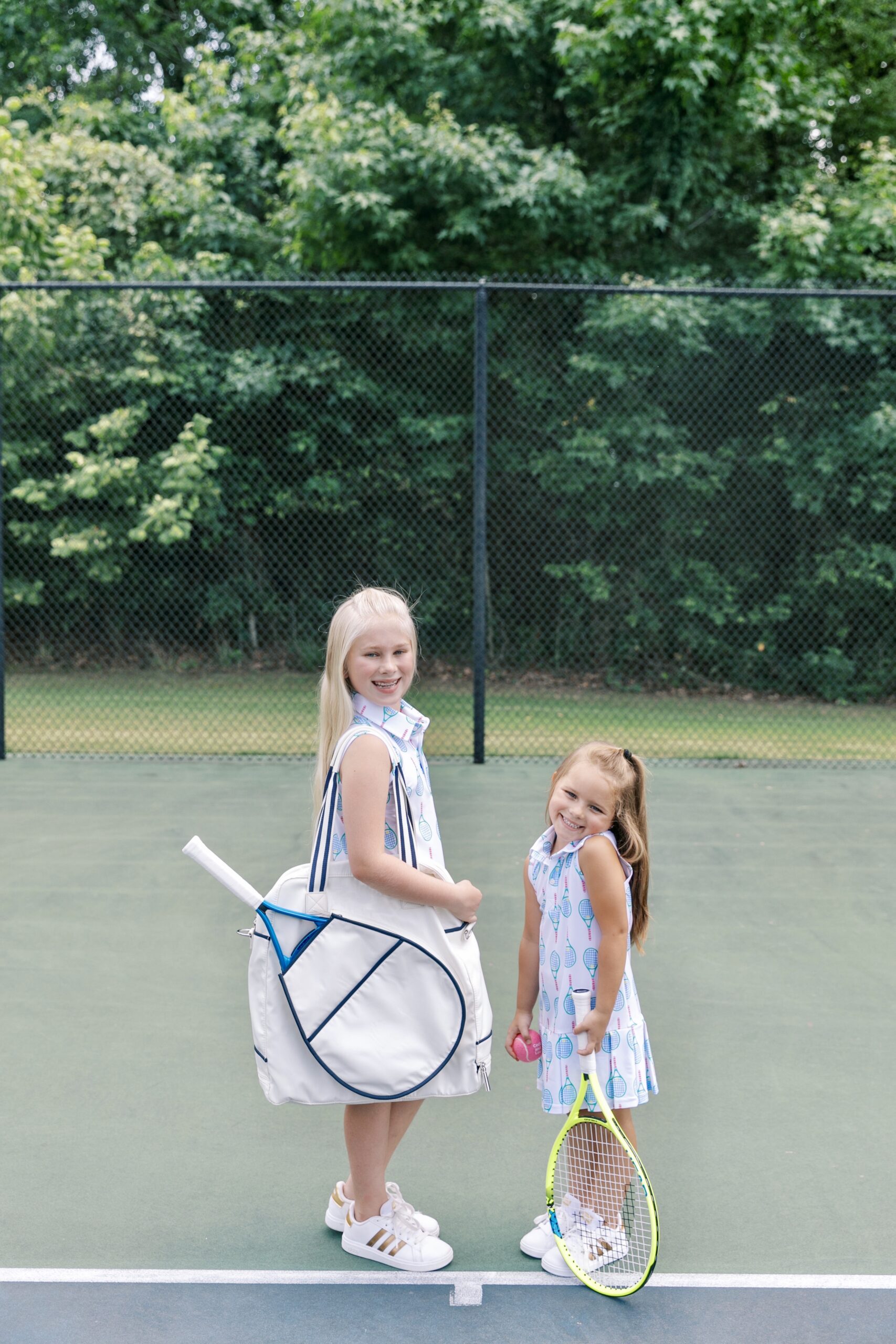 You may think your kids are too young for some team sports, but there are several that are never too young to start learning…especially with you by their side! Did you know that playing sports is not only great for physical fitness and stamina, but it is also great to help develop social skills and confidence? There are so many great benefits to getting your kids outside and active! Keep reading to learn my top 10 sports to play with your kids!
Check your local rec center and schools because they may have teams in your area that you could sign your kids up for. Our local high school has rec teams for several sports, and they can start the summer before going into kindergarten. There are also several other companies in the area that offer sports like soccer for kids starting at age 3. And until then, you can get outside with your own kids and start teaching them.
1o Sports to Play With Your Kids
1.) Tennis – Tennis is great for hand and eye coordination, and it's a really fun sport to play with your kids too! The girls and I had so much fun together.
2.) Volleyball – This is a great sport to work on communication and working as a team. It is also great to build endurance and for upper body strength. It's also a super fun sport that you can play almost anywhere. We love to play as a family too. We are tare taking our ball with us to play on our beach trip too.
3.) Soccer – Great for balance and getting children used to working together as a team. This is a great first sport option as it just really requires a soccer ball at first.
4.) Cheerleading/Gymnastics – Great for flexibility and teamwork. Gymnastics isn't just for girls! Grayson will be taking lessons next year when he is 3.
5.) Cycling – Most kids love riding bikes anyways, so cycling is a great sport to get them involved in once they are ready to hang up their training wheels. It is great for balance and endurance.
6.) Track – This is another good one to learn because it doesn't require any equipment, but it does take some time to work up the endurance level. But it also will help them with so many other sports too.
7.) Skating – Skating is a fun sport to try once children are 3 or 4, but you will really start to see improvement as they get older. It's so great for their balance and coordination skills.
8.) Golf – This is a low risk sport that can be enjoyed during nice weather. It is also great for kids to help develop their social skills. Golf is a great workout and helps kids have a little friendly competition. It's also a great sport play for life, so I recommend starting early.
9.) Softball/Baseball – Great for hand and eye coordination and balance.
10.) Basketball – Great for hand and eye coordination. It is one of the easiest sports to start playing for kids because it doesn't require much equipment.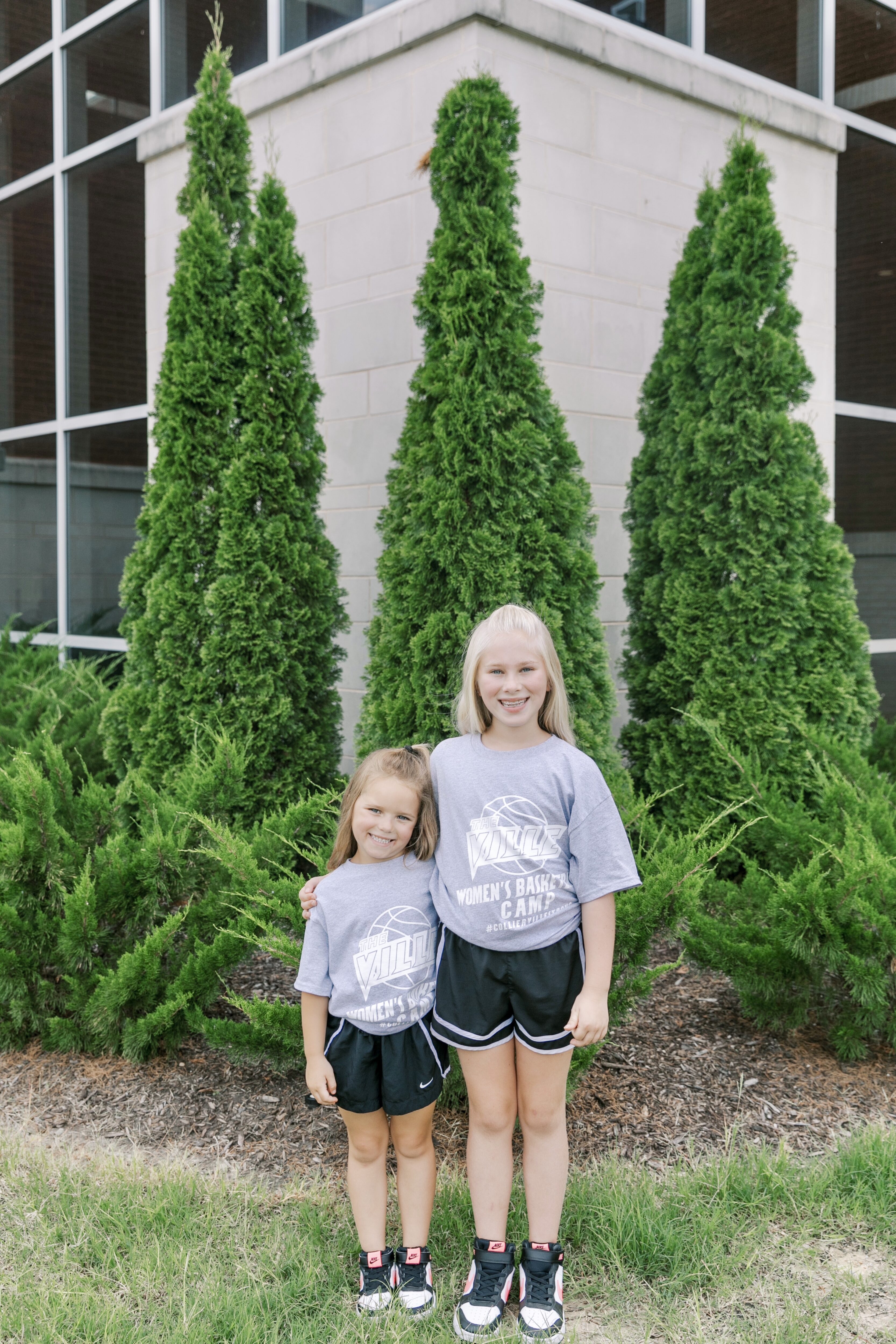 The girls have done gymnastics and cheerleading together for years. And this past summer they did basketball, volleyball and tennis together. They absolutely loved it! When Leighton first started gymnastics at 3, it was great to help build her self confidence skills, and I have noticed a big difference with Amelia's confidence this year after playing more team sports too. It also gives them the change to learn how to interact with different people and even problem solve in different situations.
If you've been looking for some great activities to keep your kids busy, check out the sports above. I think you'll be surprised by how quickly they catch on and how great it is for them both physically and mentally. What sports are your kids trying out this year?