Happy Friday ladies! I am way, way behind on my post today. I'm off work next Monday and Tuesday for school, so it was a crazy busy day today trying to get caught up so I could have a 4 day weekend. So worth it though! Since I started blogging I have posted my wish list each month, and I've included February's Wish List below. It has been my goal for the last few months to try to only buy new clothing items off my wish list for each month. That way I will only buy what I've really been wanting and not make any impulse purchases. I also try to make sure I can think of AT LEAST 3 different ways to wear each piece so I know I will get my money's worth. I've been fairly sucessful at this so far. The exceptions would be when I have eBay bucks or gift certifcates to use at places, so I get the items for free. I am making sure I stay within my budget, and I rarely ever pay full price for anything. eBay and Poshmark definitely help me with this too. Keep reading below to see the winner of Monday's giveaway! And don't forget to enter the giveaway here for a gorgeous Apple of My Eye Pave Bracelet that ends tomorrow at 7:00pm CST!
Check out my picture that made it on Fash Boulevard's blog!
Since it's so late on Friday now, I figure I might as well go ahead and announce the winner for the Monday's giveaway that tonight instead of waiting until Monday to announce it.
The winner is…
Alicia! Congratulations!!!! Please email me.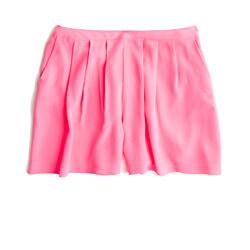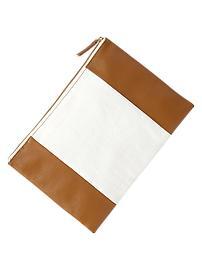 Madewell Perfect Chambray Ex-boyfriend Shirt. $69.50. Definitely a year-round staple.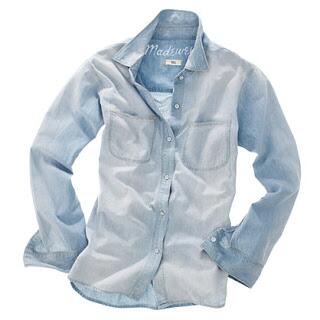 Forever 21 Leopard Straight Pants. $22.80. These look super comfy!
J. Crew Colorblock Boatneck Top. On sale for $39.99. Stripes will never go out of style.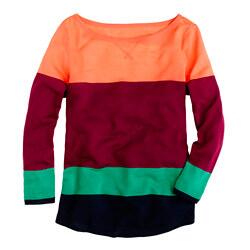 J. Crew Factory Fireball Stud Earrings. $11.90 with code MOREPLEASE. How cute are these for under $12?!