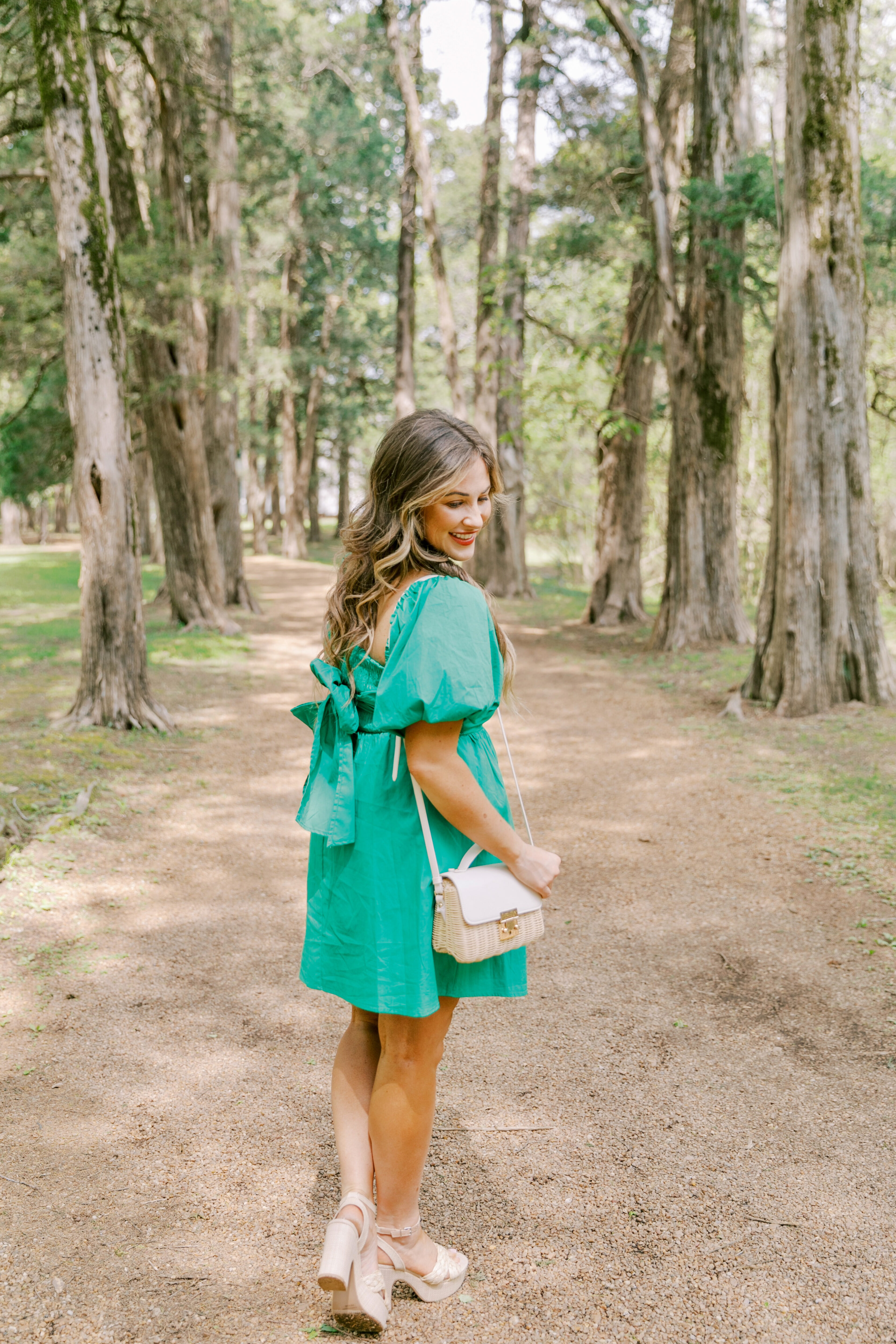 Shop the Look

All the pretty, new spring dresses are out right now in stores, and I am loving them! They are perfect for all those spring occasions – brunch, showers, barbecues, parties, and everything in between. I love a good statement dress for spring!
I got this pretty dress at Dillard's Wolfchase recently, and it is even prettier in person. It is the prettiest shade of green that really is vibrant and stands out. It has a great neckline, a bow that ties in the back and makes the waist more adjustable, and it's a great length for the warmer weather. You can easily dress it up or down with heels or sandals or sneakers too.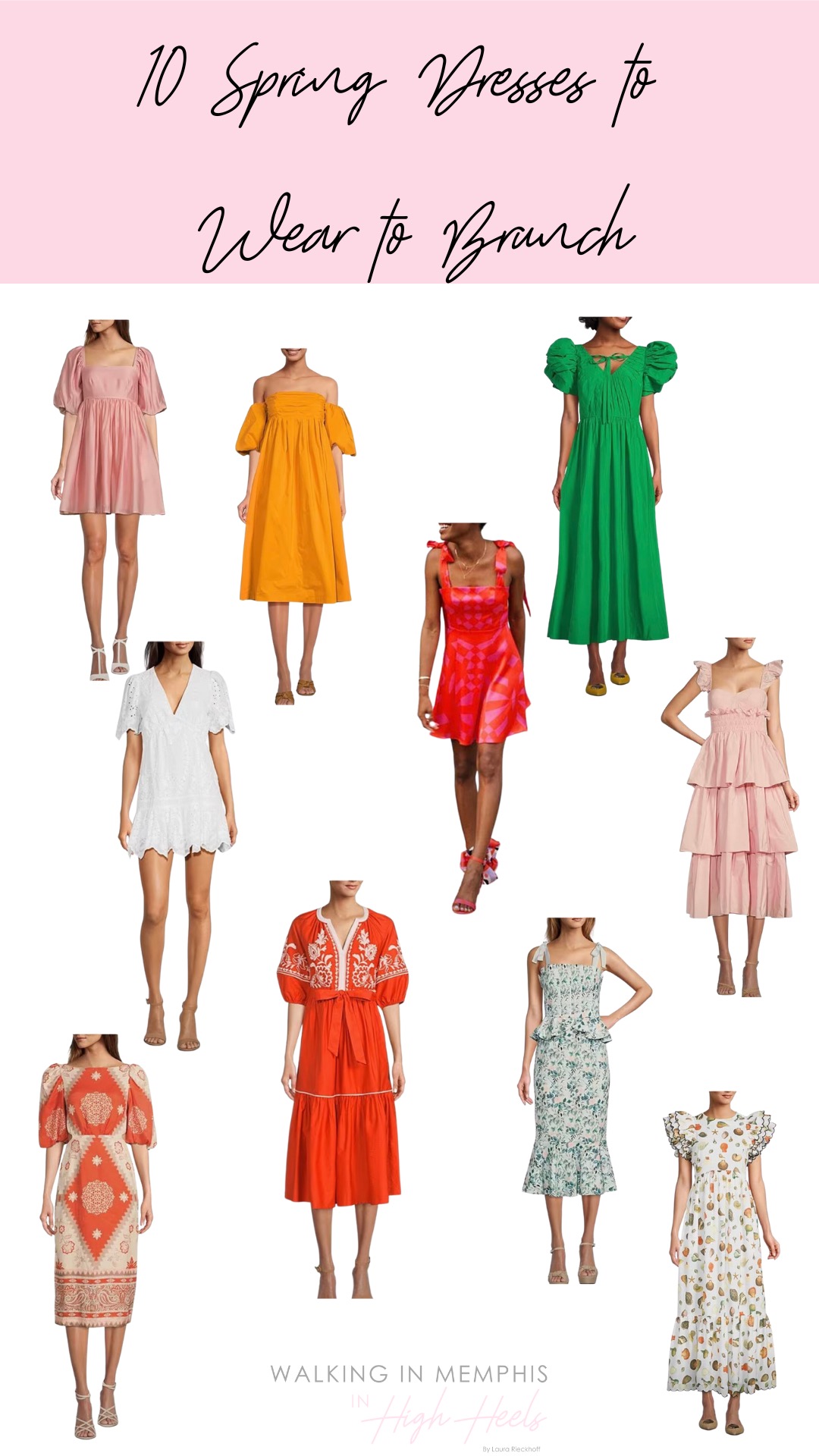 10 Spring Dresses for Brunch

I'm sharing my favorite spring dresses above. No matter what events you have coming up this spring, they would be perfectly festive for them! Which is your favorite? What is your favorite go-to brunch outfit?