Happy Friday ladies!  Thank yall so much for stopping by; it means a lot to me.  = )  Today a fellow Memphis Blogger,
Amanda from the Sequined Spaniel
, is doing a guest post for me.  I haven't met her IRL yet, but I hope to really soon at our next
Memphis Blogger Meetup
.  I love Amanda's style, and she is definitely on my list of people whose closets I would want to raid (and how convenient that we live near each other!)  Make sure you stop by and say hello to her, and don't forget to enter the giveaways
here
,
here
,
here
 and
here
.  See yall later!
Hello
Walking In Memphis In High Heels
readers! I'm thrilled to have the opportunity to guest post for Laura! My name is Amanda and I write a style blog called
The Sequined Spaniel
.  It is my creative space where I share my love for fashion and food, document life with my new husband and furry children, and share tips for shopping on a budget.  I'd love for you to stop by and say hello!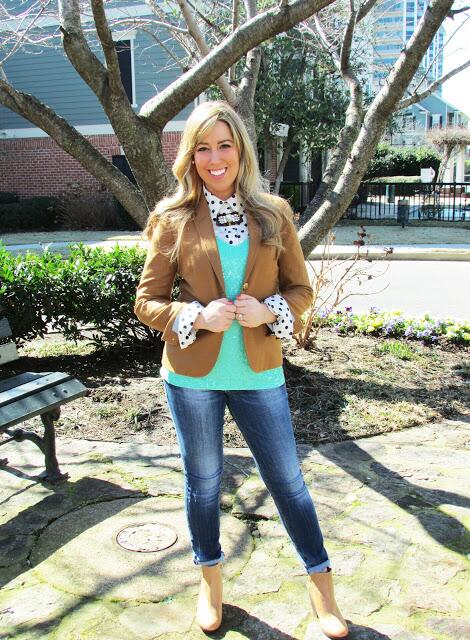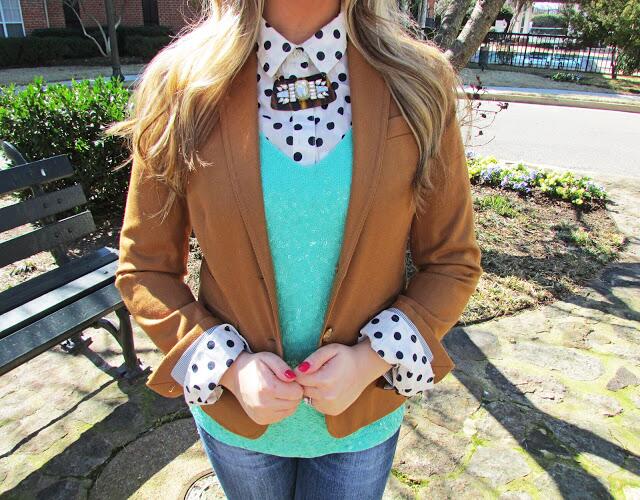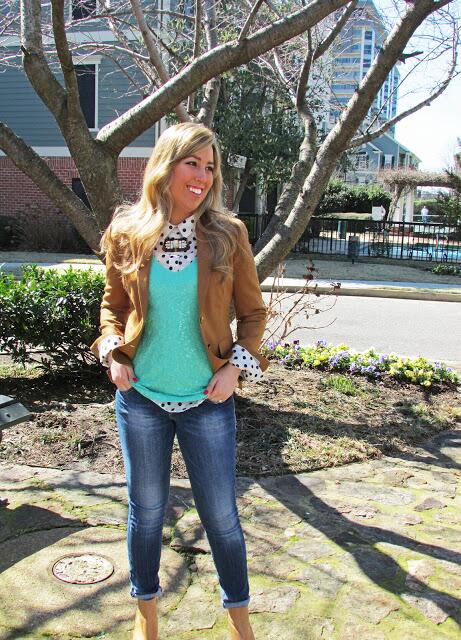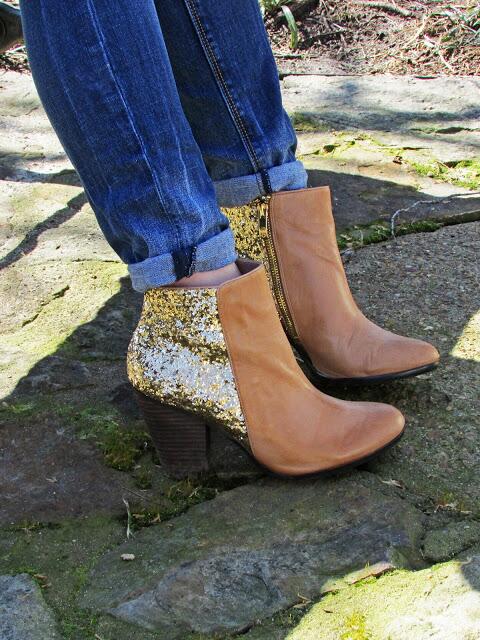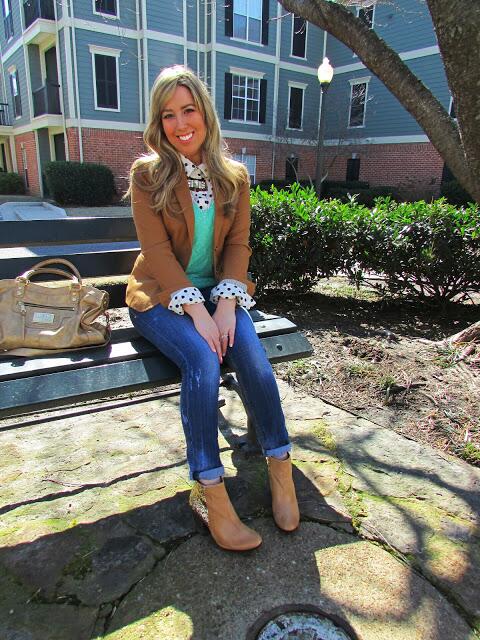 Winter is my least favorite season, so it's never a surprise that I try to dress all spring-like in February year after year.  What can I say, I'm impatient! While it's still too chilly for skirts and sandals here in Tennessee, I believe it's entirely acceptable to begin mixing spring items with heavier layers to create an appropriate balance for this in-between time of year.  The key to effortlessly transition from winter to spring is to layer and play with mixing textures!  If you're wearing a silk chiffon blouse, throw a chunky sweater or leather jacket over it. In this case, I paired my mint sequin top with a neutral wool blazer.
It's great to meet y'all!  Thanks for reading!