Happy Monday ladies!  Yall know I love to find a deal when shopping, so when I find something I love that's full price, I like to wait until it goes on sale before I buy it.  Wouldn't it be awesome if there was a site that would watch prices for us?  We could add items to the website, tell them the price we are willing to pay and then have them watch those items for us.  Well look no further, because
Shelf
does just that!!   Today, I have partnered with Shelf to give one lucky reader one item of their choice from my Shelf!  I have over 50 items on
my Shelf
, so there will be plenty of great clothing, shoes and jewelry to choose from!  Also included in my Shelf is this Evie J Polka necklace I'm wearing below, a similar style chambray, Aviators and wedges!  Keep reading to see how to enter the Shelf giveaway and to see the 2 winners from last week's giveaways.  Also, don't forget to enter the giveaway for the I Run for Boston Tank Top
here
!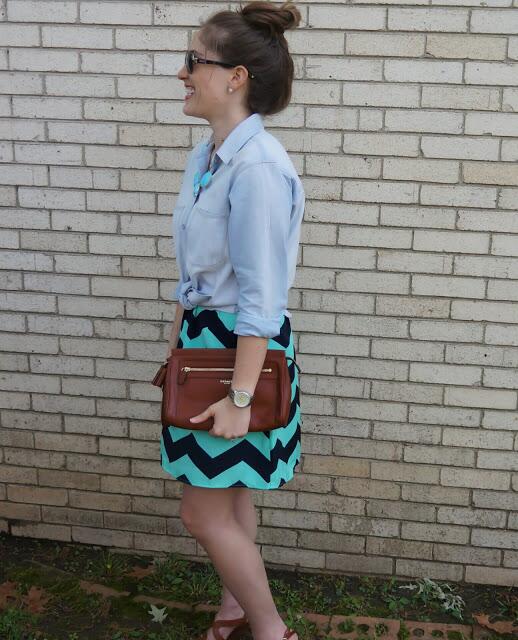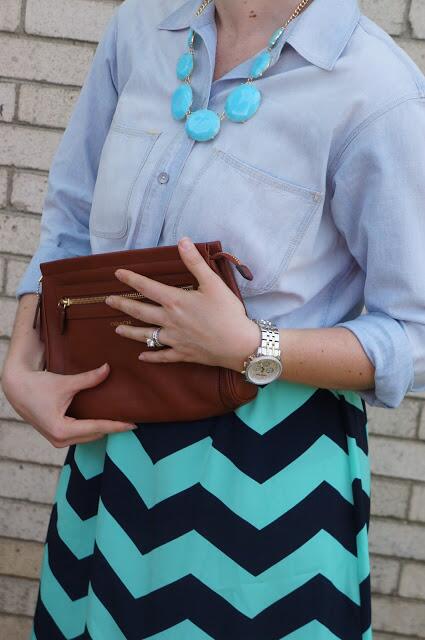 The winner of the
LuLuLe
necklace is Lynda Del.  Congratulations and please email me for details.
The winner of the
Apple of My Eye
necklace is Jennifer Reed.  Congratulations and please email me for details.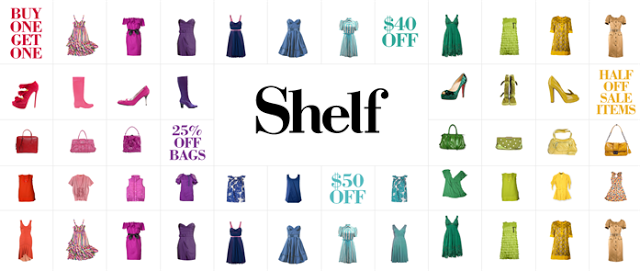 With Shelf, you can bookmark items you like and can keep track of their prices.  You can filter the items you add by store or category.  Next you can specifically view each item in a detailed panel to see quick stats: current price, amount of savings, promo codes required for the savings and a historical price tracking chart.  For each item, you can set up a price alert for the price you're willing to pay for that item.  Then when the item reaches that price, you get a notification letting you know!  Shelf is all about shopping, shelfing, sharing, and saving!  It sounds like the perfect combo to me.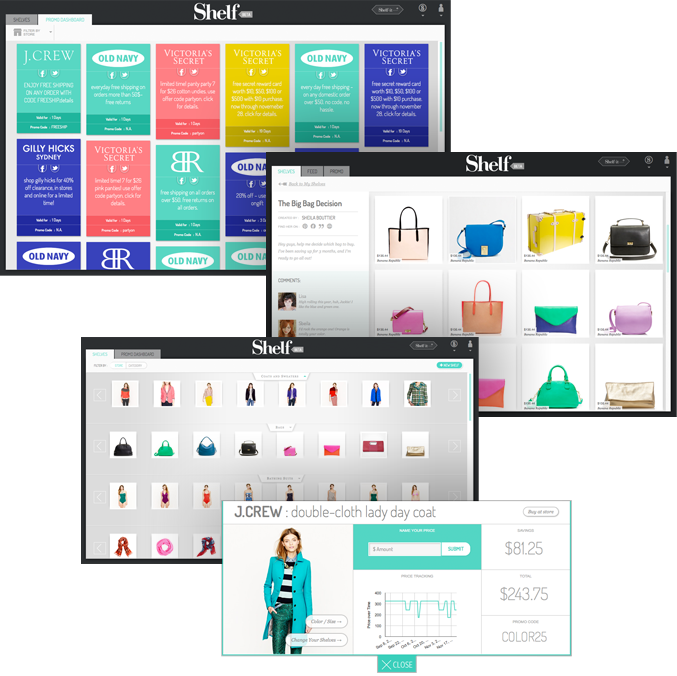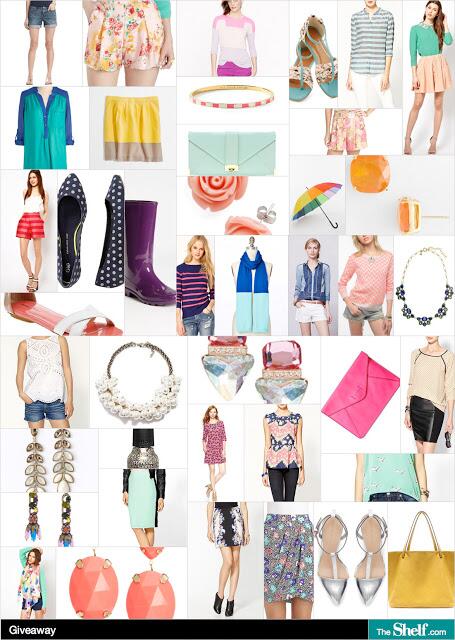 Above are just some of the items included in my Shelf that you can choose from!  = ) Click
here
to see everything in my Shelf.
The giveaway will end next Sunday, May 3 at 7:00pm CST.  To enter all you need to do is:
1.)  Sign up for an account on
Shelf
. After that, come back here and leave a comment about what you thought about Shelf and that you're entering.  Shelf really wants your feedback because they're pretty new, and they're trying to make their site perfect.  If you've signed up for Shelf in the past, test it out again as they have made a ton of updates over the last few months, and they'd love to hear what you think.
Additional Entries 
1.  Post about this giveaway on Facebook.
2.  Share this giveaway on
Instagram
and tag @walkinginmemphisinhighheels.
3.  
Tweet
about this giveaway and tag @walkinginmem.
4.  If you're a fashion blogger, get in touch with Lauren about being a highlighted Shelver… they're looking for some trendsetters to help set the vibe of Shelf!  
lauren@theshelf.com