If you're wondering what I ended up buying last night at the Madewell grand opening, I have included the pictures and links below.  The first is the bistro mini.  It is a stretchy skater style skirt, but more straightlined and longer so you could actually wear it to work.  The picture below truly does not do it justice.  It is the most gorgeous neon orange color I've ever seen.  Do yourself a favor and pick one up now.  There were only 2 in the entire store when I got there last night, and I got the only one in my size.  Winning.  The striped tee is very soft and comfortable, and I love that it isn't boatneck so it doesn't show my bra straps.  There are so many possibilities of what I could style it with.  And the last item is the hepcat sunglasses.  I had been looking for a great pair of tortoise sunglasses for a while, and at only $55, these won't break the bank.  Make sure you use your student i.d. to save 15%.  As soon as I got home last night, I had a Madewell coupon in my mailbox.  Can you believe it?  I'm all shopped out right now, so if you want a promo code for 25% off your next purchase of $100 or more, email me and I'll send you the coupon.  It is good for one time use only, so first come first served.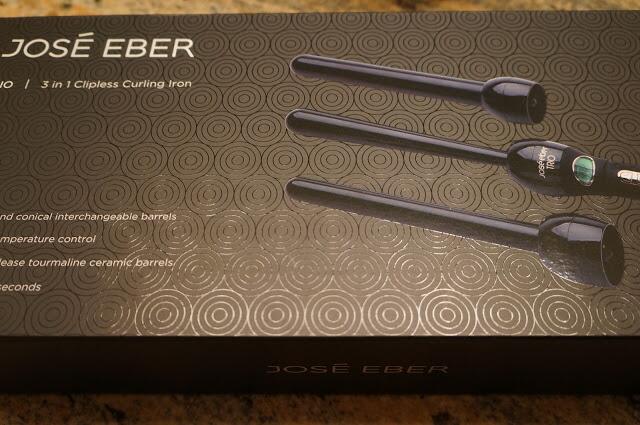 Jose Eber Trio Clipless Curling Iron.  $170.
2.  Leave me a comment here on my blog letting me know you're entering and what you are looking forward to most about this curling iron.