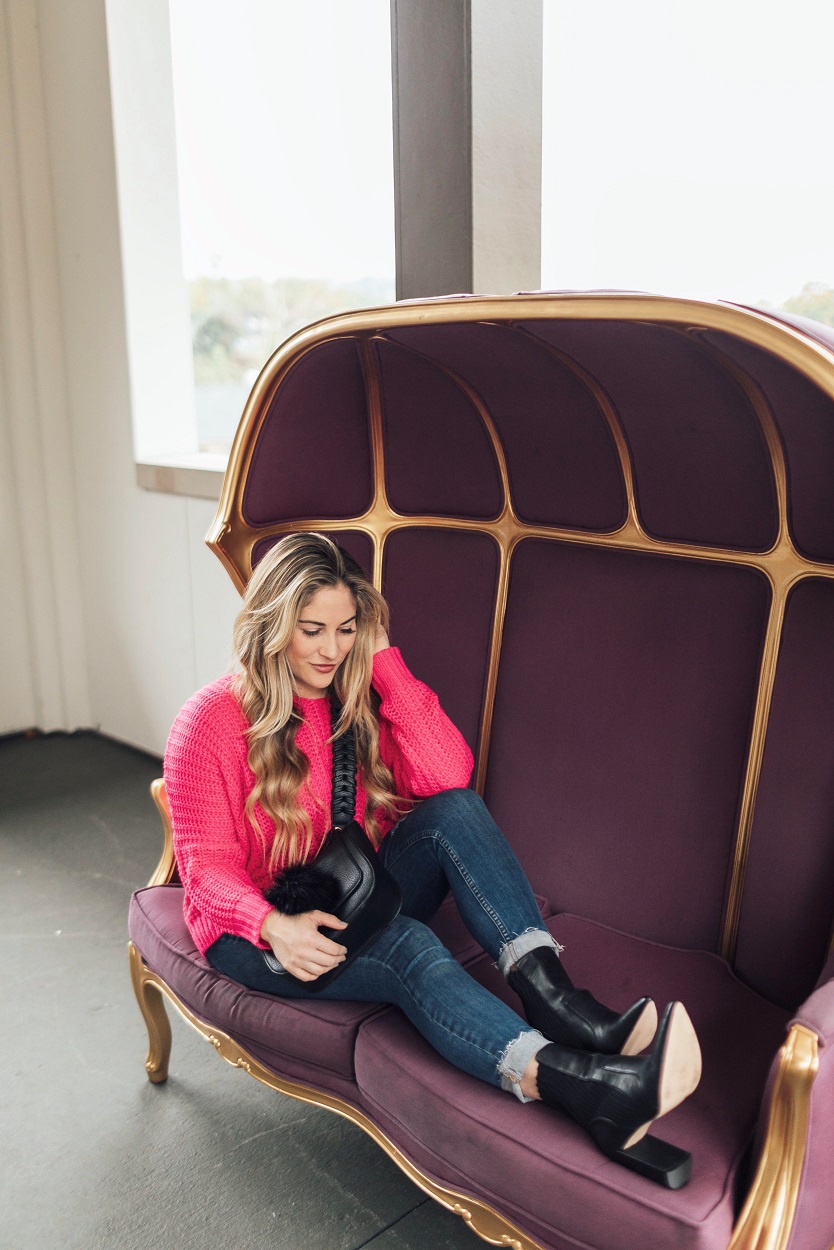 Would you believe it if I told you that I used to not wear sweaters.  For some reason I thought they were all itchy and shapeless, and I didn't wear them at all through high school and even college.  Then something happened.  I became a mom and wondered where cozy sweaters had been all my life!  I love a good sweater these days and have way too many.  But I especially love one in a fun, bright color like this pink one.  Pair it with some sock booties and a statement bag and you have the perfect casual look that is anything but boring.  What do you think about sweaters in bright colors in fall and winter?  Are you a fan or knits and Sherpa or do you shy away from them?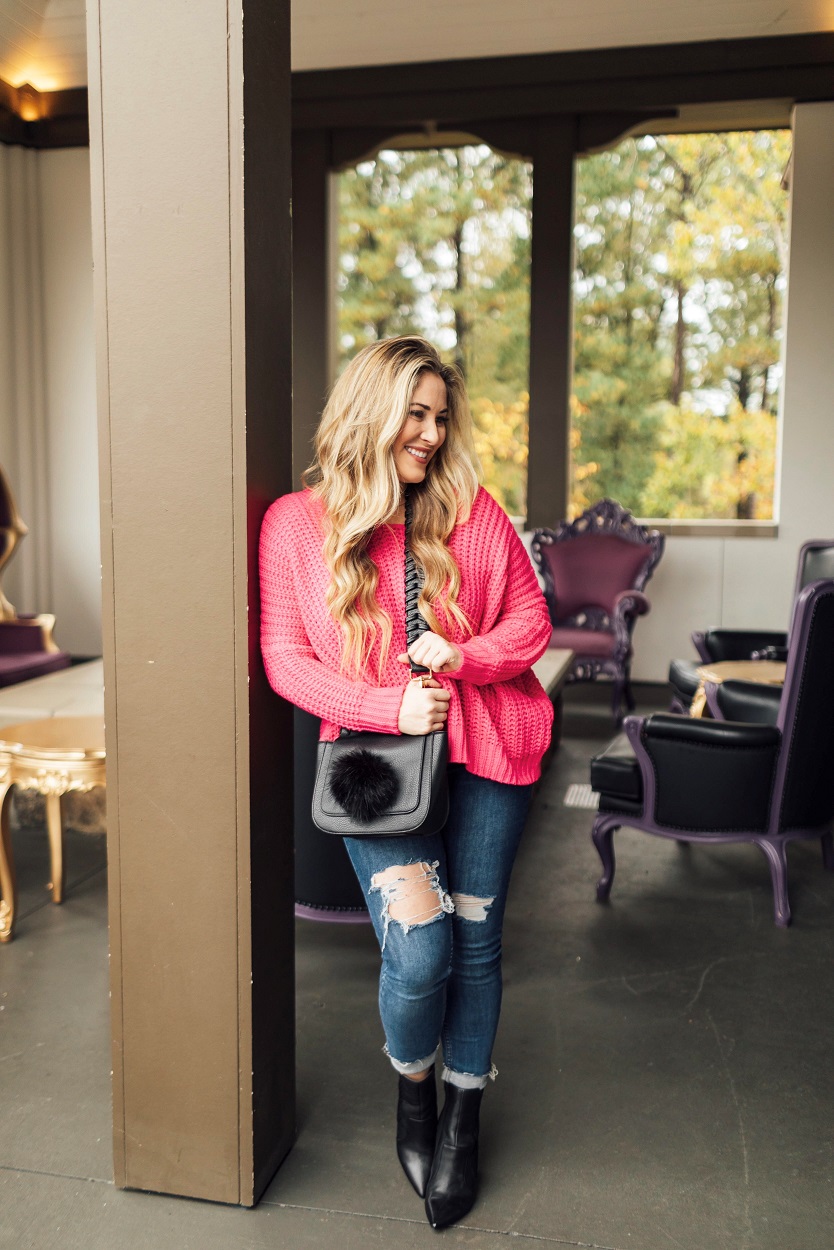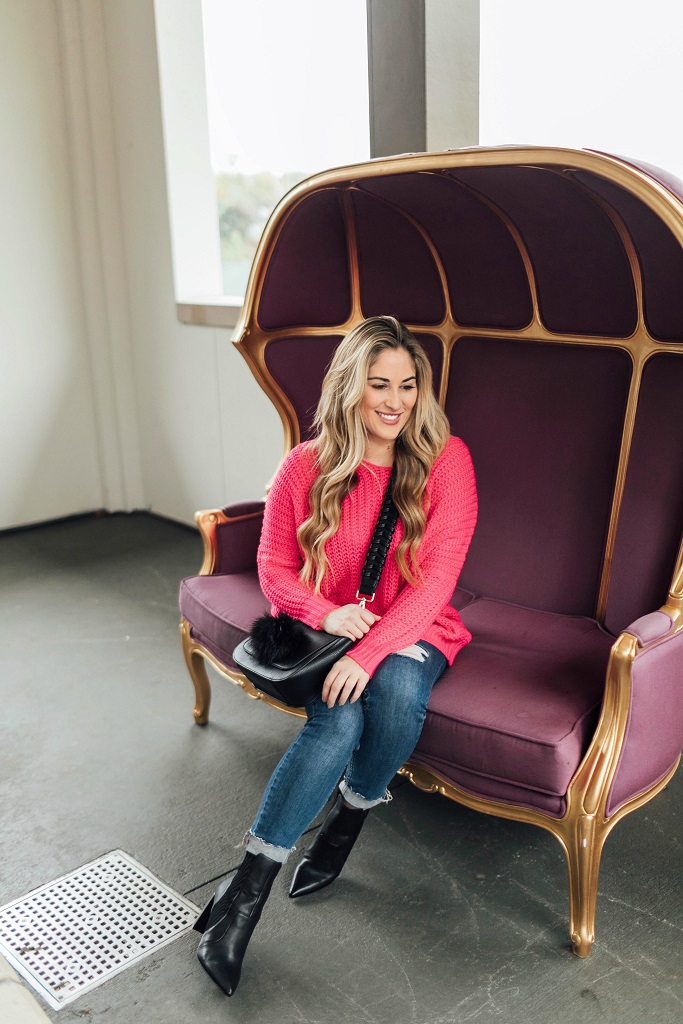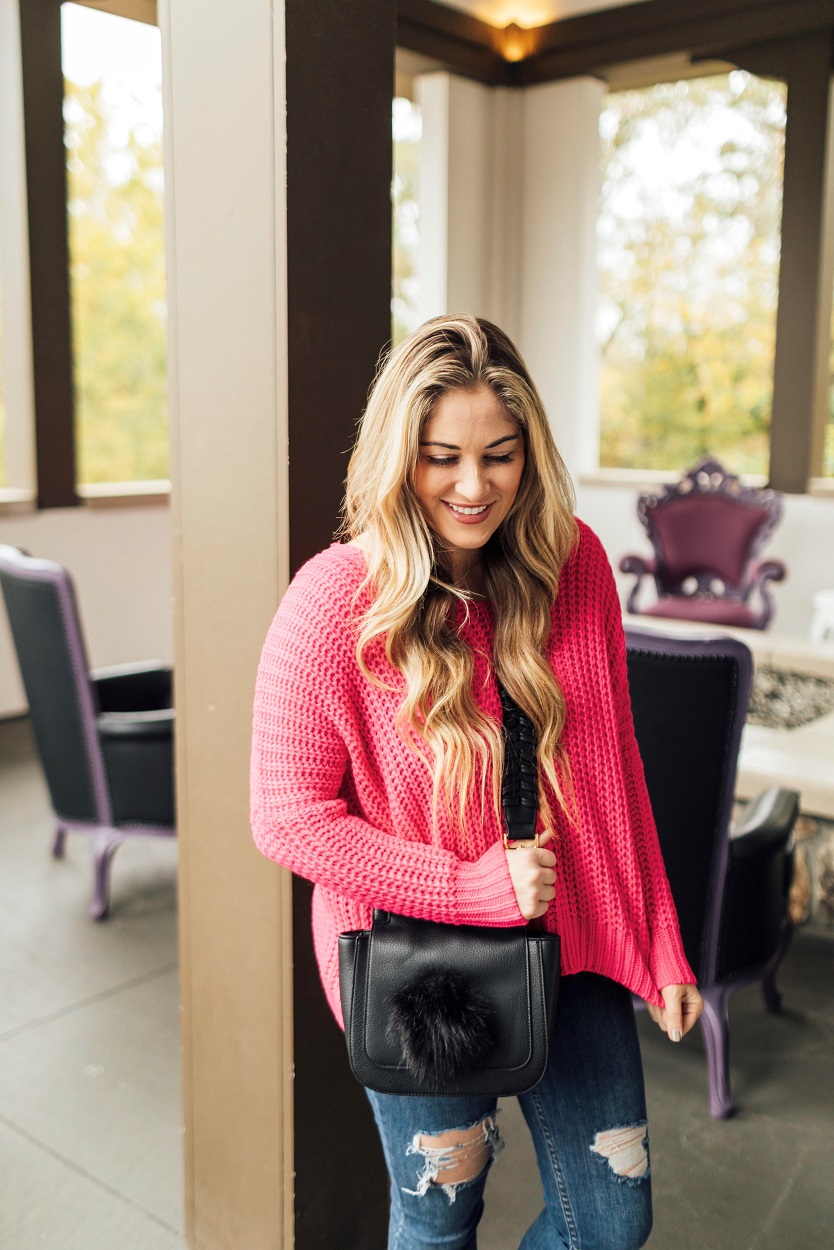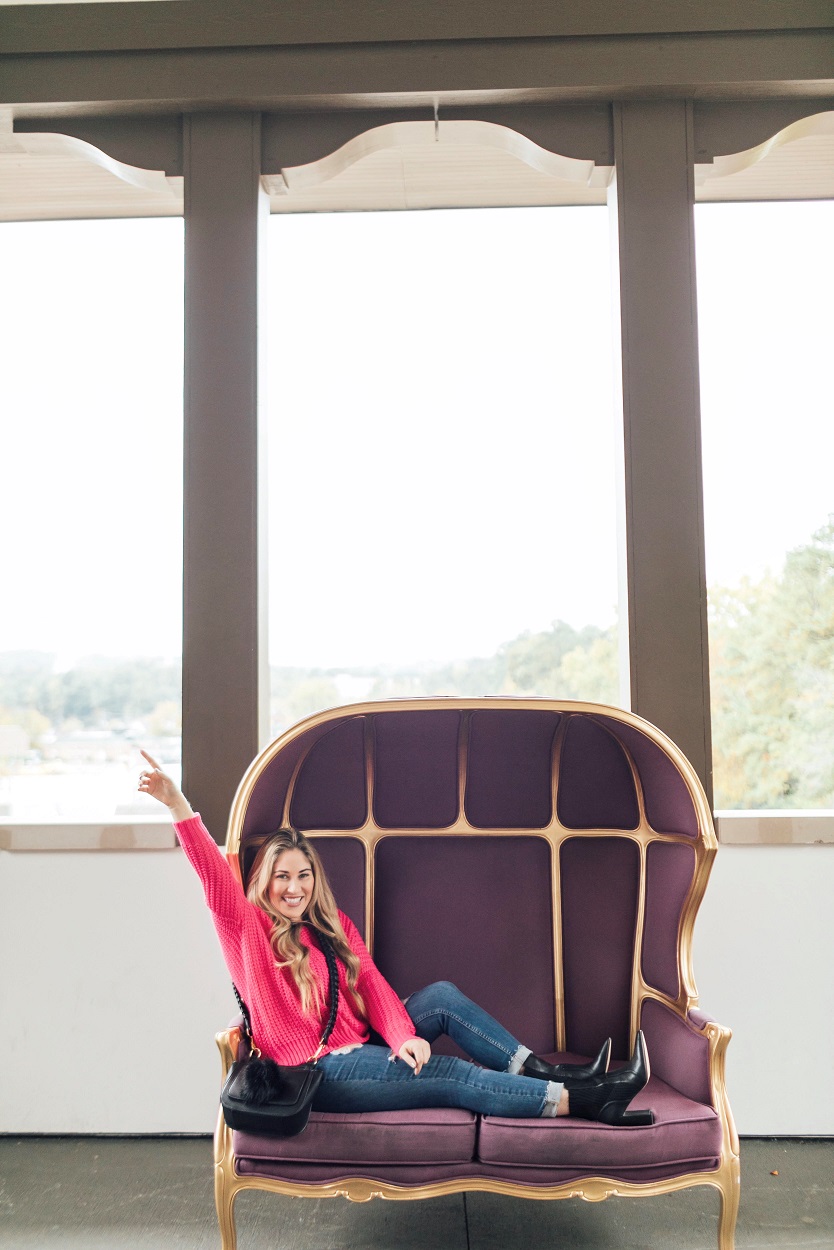 Knits & Sherpa
Walking in Memphis | The Fashion Canvas | Le Fab Chic
The featured bloggers are Not Jess Fashion and Sincerely, Jennie because we loved their Thanksgiving Day Looks from last week's linkup!
Add your link below and make sure to follow the theme for your chance to be featured on our blogs.