I'm back.  Yesterday I had a dentist appointment out near the small town I'm from, so I thought it was the perfect time to stop by the ballfield and surprise my nephew Carter at his baseball game even though I wasn't quite dressed for a ballgame.  I had on my new favorite
mint Shopsosie skirt
(been wanting a mint scuba skater skirt for a while at a decent price!)  Carter was so cute, and he looked so tiny out there in his little uniform.  I could only stay for half the game, but I plan to make it out there next Saturday for his next weekend game.  And now that I'm looking at these pictures, holy widow's peak!  Just so yall know it has taken me my entire life to finally not be quite so embarassed by it, and I have just over the last month started wearing my hair up where you can see my widow's peak (or McDonald's arch as my brother likes to call it.)  I got so many sweet comments from yall over the last month about wearing my hair up, that I feel like I'm finally embracing the widow's peak (uggh, even the word sounds horrible!), so I appreciate it a lot.  = )  Don't forget to enter the giveaway for a gorgeous LuLuLe mint and turquoise statement necklace
here
.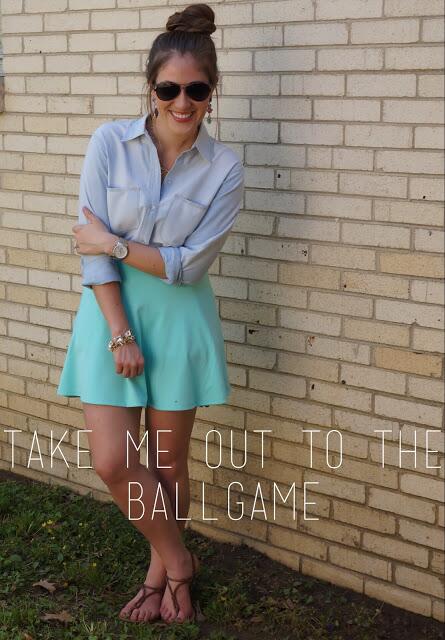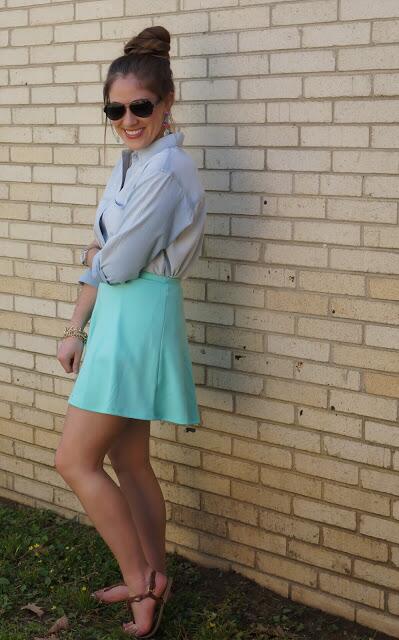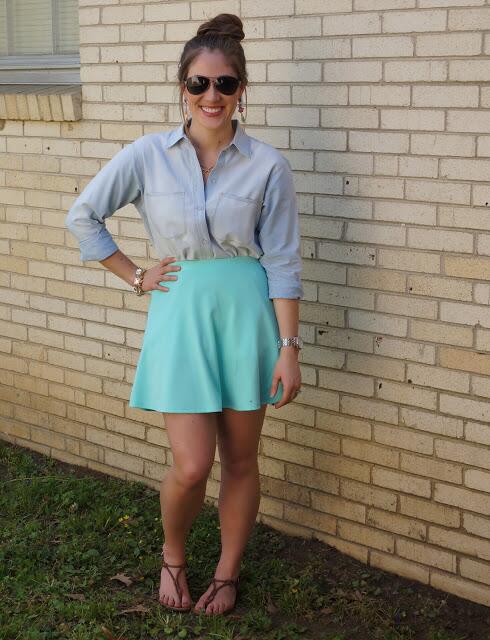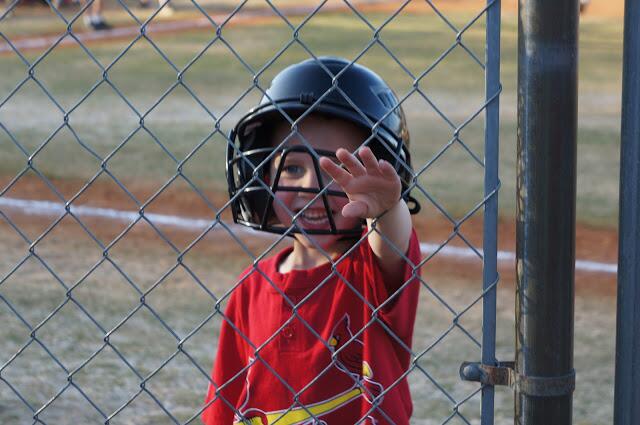 My nephew Carter.  You can visit his mom
here
.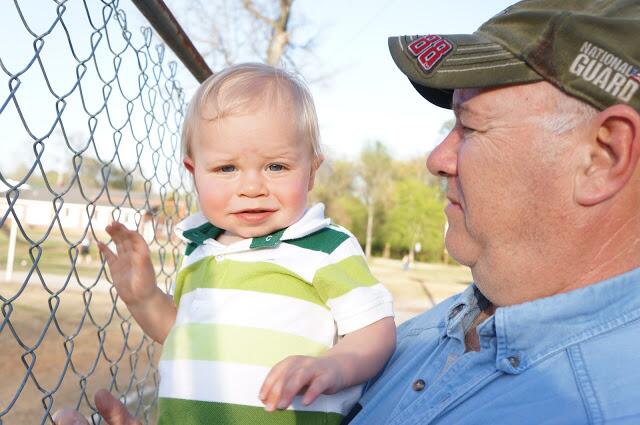 My newphew Caleb and my dad.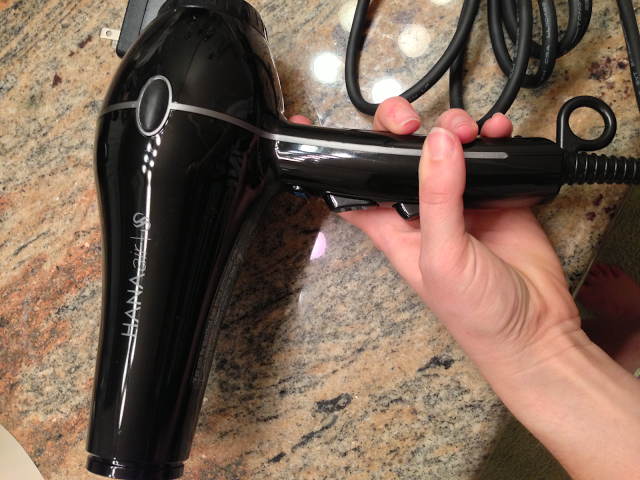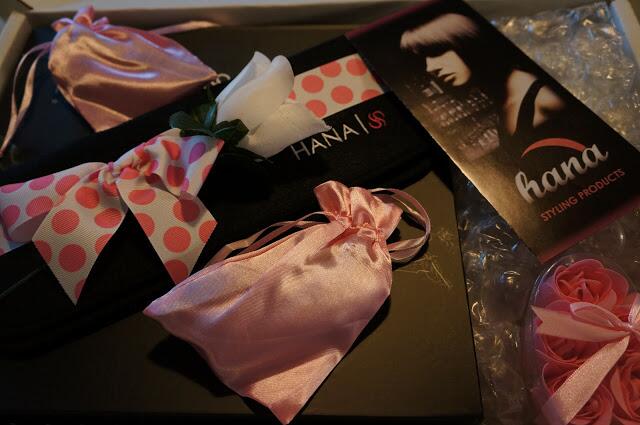 Well, yall know I have long thick hair, and I have to leave my house each morning at 6:45am, so over the last few years I have gotten pretty used to washing my hair at night and then letting it air dry overnight.  That has been nice so I don't have to get up so early, but I have pretty wavy hair and after sleeping on it, it can get really crazy wavy and frizzy.  When Misikko contacted me about trying out their HANA Air Premiere Hair Dryer, I was really excited because I didn't even own a blow dryer anymore.  Crazy, right?  After my last cheapo from Walgreens broke, I was just tired of spending the money on something that I didn't even think worked that well.  When I received the blow dryer in the mail, I was really blown away with the packaging and goodies in the box.  Talk about customer service.  Want to know what all they included in the box?  A teddybear, a box of chocolates, a hairbrush, an eyelash curler and two bottles of hand sanitizer.  Since the blowdryer was supposed to dry really quickly, I was nervous that it would blow out really hot air, but it doesn't.  It was a nice warm temperature without burning you.  Also, the cool button can be turned on to continuously blow cool air instead of just a burst of cool air like the blowdryers I had previously owned.  I had all my hair dried in under 15 minutes which is a huge feat for me.  It felt nice to actually blowdry it out straight so I didn't have to deal with the waves and frizz.  There have been times when I've been too tired to wash my hair at night, so I've had to do it in the morning only to have to go to work with wet hair because I don't have a blowdryer and even if I did, it would take too long to dry my hair.  Now, I could actually wash it in the morning if I wanted, because 15 minutes is not bad at all.  The only thing that bugged me at first was the placement of the buttons on the front.  I kept accidentally hitting them and turning it off or turning the heat down, etc.  But I haven't used a blowdryer in a while, so once I got used to it, I finally put my hand right underneath the nozzel and it seemed to work just fine then.  I'm probably just rusty.  = )  If you're in the market for a new blow dryer, I would definitely recomment checking out the Hanna Air at Misikko.  Misikko is also offering a discount code right now.  Enter promo code MyStyle to save $20 off your purchase of the Hana Air, Pro, Elite or Titanium.
Today I'm linking up with
Lauren
.