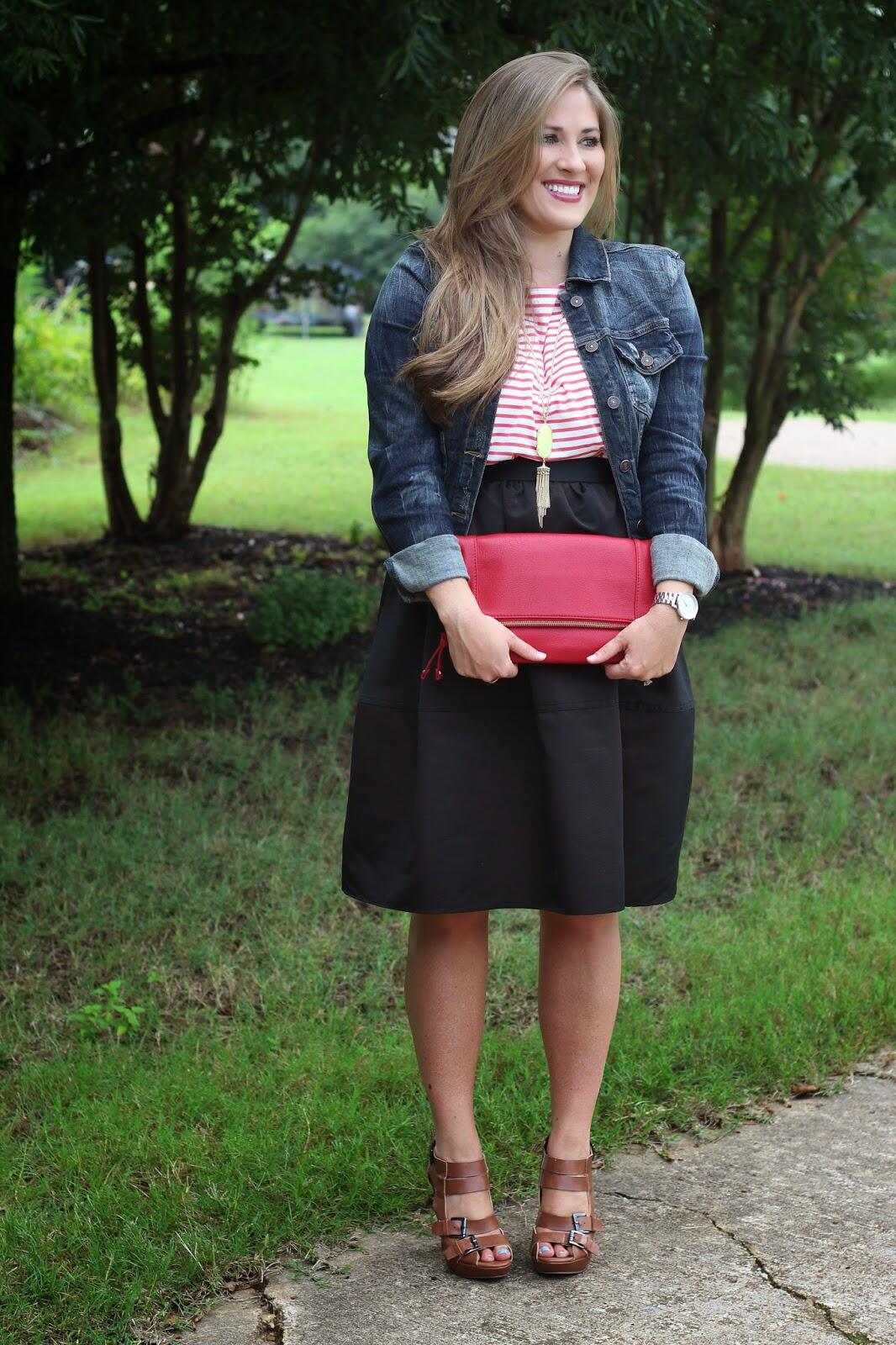 Thank you so much for stopping by the Trend Spin Linkup today! Today's trend is stripes.  One of my favorite ways to wear stripes is by a little print mixing, but today I decided to do something a little different and do more color mixing with my outfit instead.  I decided to pair my new C.C. Lake striped top with my full skirt from Express.  I love dressier pieces paired with more casual pieces.  I also love the combo of red, white, black, brown and yellow.  Whoever said brown and black don't go together obviously didn't know fashion.  Paired in the right way with the right colors, it can definitely be done, and I even encourage it!  And red and yellow, well I love them together about just as much as I love red and mint together.  I couldn't decide on a brown, yellow or red bag, but I finally decided I loved my new Sole Society foldover clutch with this outfit the best.  They have some of the best bags and shoes in right now, so make sure you check them out.  Now it's your turn to show us how you wear stripes.  Nautical themes, print mixing, casual outfits or dressed up stripes – we can't wait to see your looks!  Here are our top two hairstyles from last week.
Featured Bloggers in their Favorite Hairstyles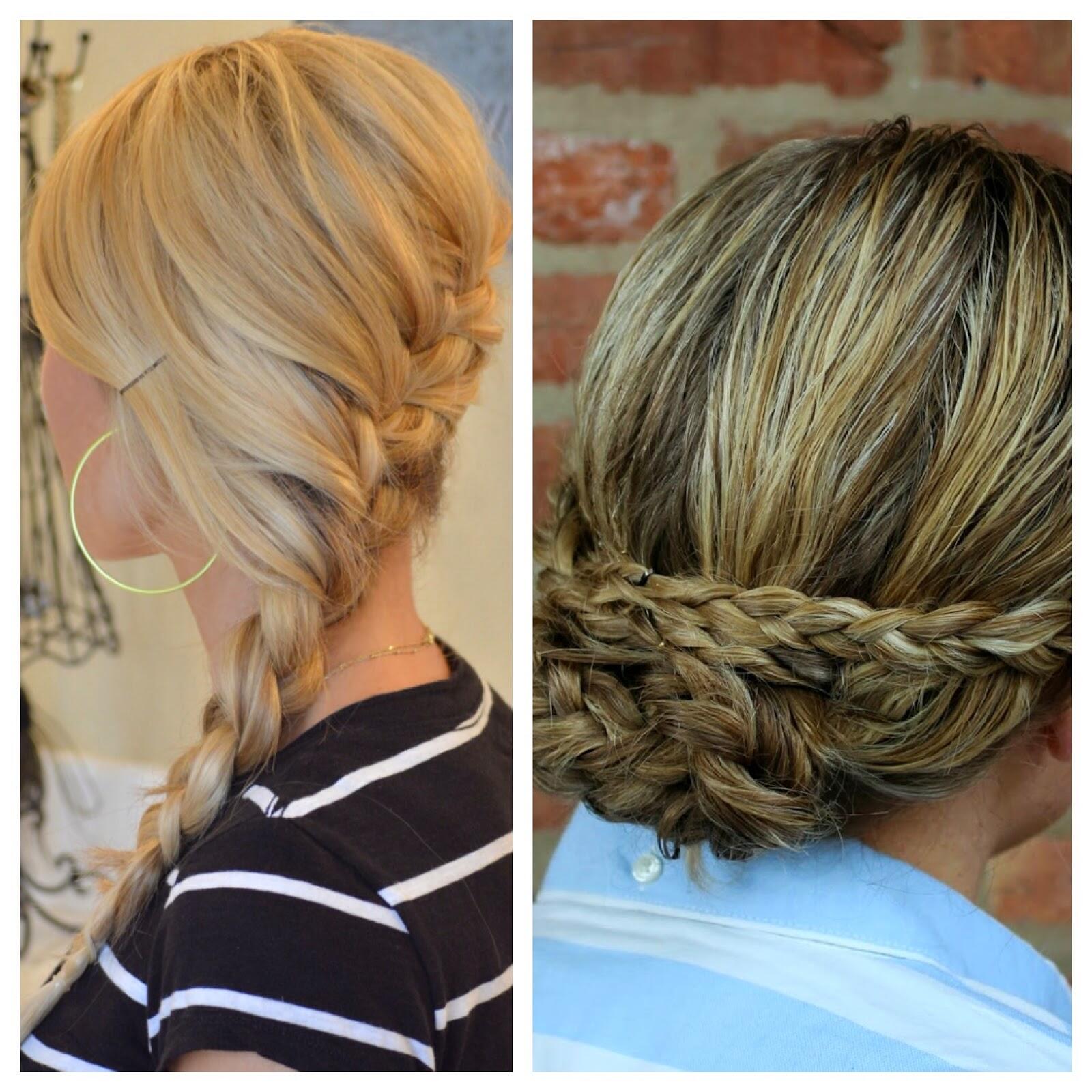 Next Tuesday's theme is full skirts.  I'm sure I don't even have to tell you how much I love this trend and hop it never goes away!  Fuller skirts whether midi length or above knee, are so flattering!  They even out my broad shoulders and large chest and make your legs look longer too.
All bloggers will be able to submit their post links via the inlinkz widget below every Tuesday at 7:00am CST with their take on our trend of the week. This will allow bloggers to show off their personal style, find new followers and meet some great fashionistas! You will also have the chance to be featured on our blogs the following Tuesday! So grab the button (
on my Trend Spin Linkup page
) and link up. For all bloggers we simply ask that you please follow your 2 hosts and your cohost of the week –
Walking in Memphis in High Heels
,
The Fashion Canvas
and 
Rhea Et Cetera
 (the first 3 links in the linkup) and provide a link to the Trend Spin Linkup in your post or add the button below to your blog. Don't forget to stop by the
The Fashion Canvas
and 
Rhea Et Cetera
 to see how they wore their trend today. See you next week in full skirts!