It's May, it's Friday and Memorial Day (pool season) will be here soon.  If that doesn't make you happy, I don't know what does.  Here in Memphis, May brings lots of rain, so much that I had to take pictures on the screened-in patio yesterday.  I apologize, but at least they're not in front of a fence, right?  = )  This is what I wore to work yesterday, some bright neon pants, chambray and leopard flats.  I promise these pants are actually brighter in person.  I went by
Madewell
on my lunch break, and saw my twinsie
Colleen
there dressed in neon and chambray too.  None of the giveaways this week have many entries so far, so the odds are pretty good!  Don't forget today is the last day to enter the giveaway
here
for a clothing item of your choice and
here
for a Starbucks gift card.  You still have until Sunday to enter the giveaway
here
for a Shabby Apple gift card,
here
for a Target gift card and
here
for a set of note cards and matching gift tags.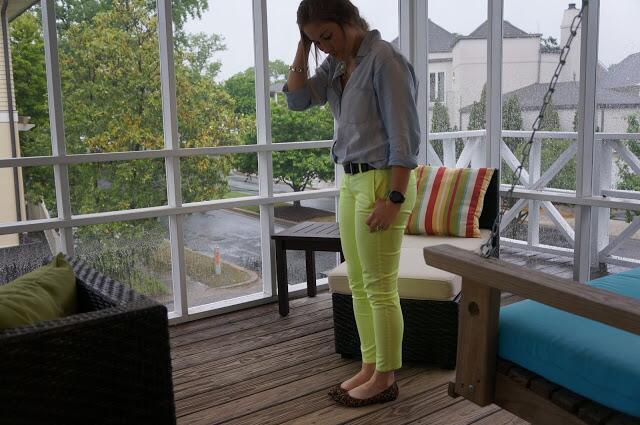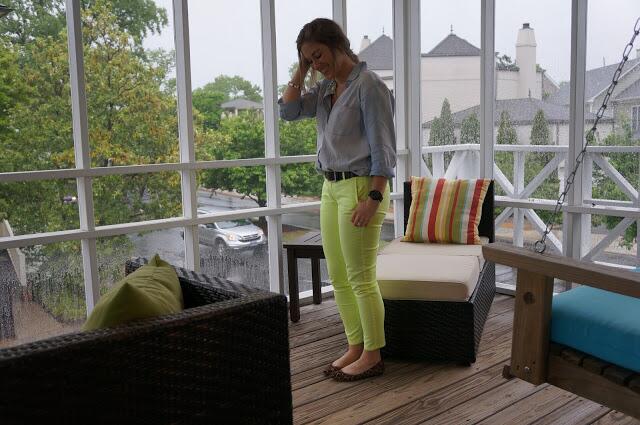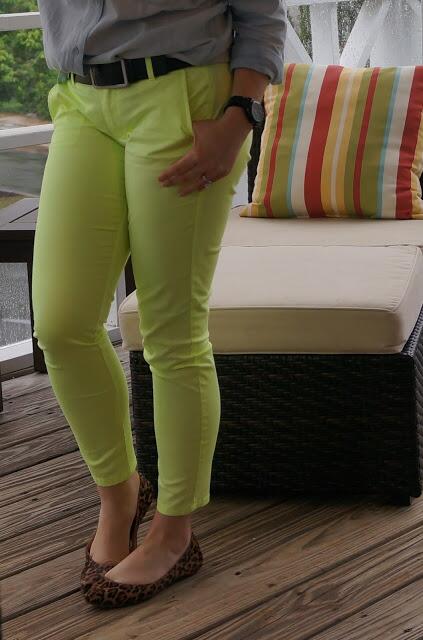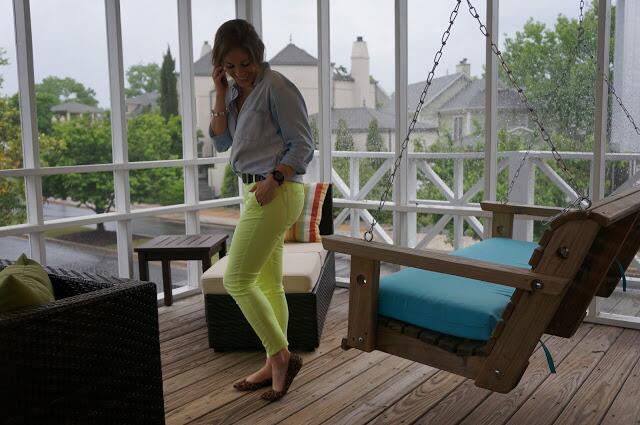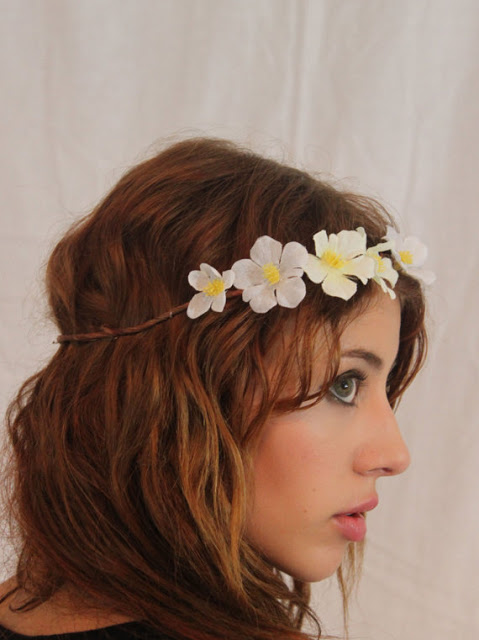 Have you heard of
Gypsy Gamine Vintage
?They have an amazing Etsy shop and have some beautiful flower crowns there. They are handmade and are just perfect to give your outfit the perfect touch this spring and summer! 
Gypsy Gamine Vintage
has been partnered with me today to giveaway this gorgeous flower crown!  You can enter
here
!  They are sold out of this white one, but I'm loving this fuschia one
here
!  Please take a minute to stop by and check them out.  Which color flower crown is your favorite?
Have yall met Chelsea yet?  She is the blogger at Olive & Ivy.  How cute is she?!  She is in her early 20's (oh to be young again!) and represents from beautiful Vancouver, BC!  Her favorite things in life (other than blogging, obvs) are graphic design, cats, Essie nail polish, learning new things and fashion on the cheap. If you get a chance, please go by her blog and say hello!  = )Today I'm linking up with Ashlee, Sharon and Jean.