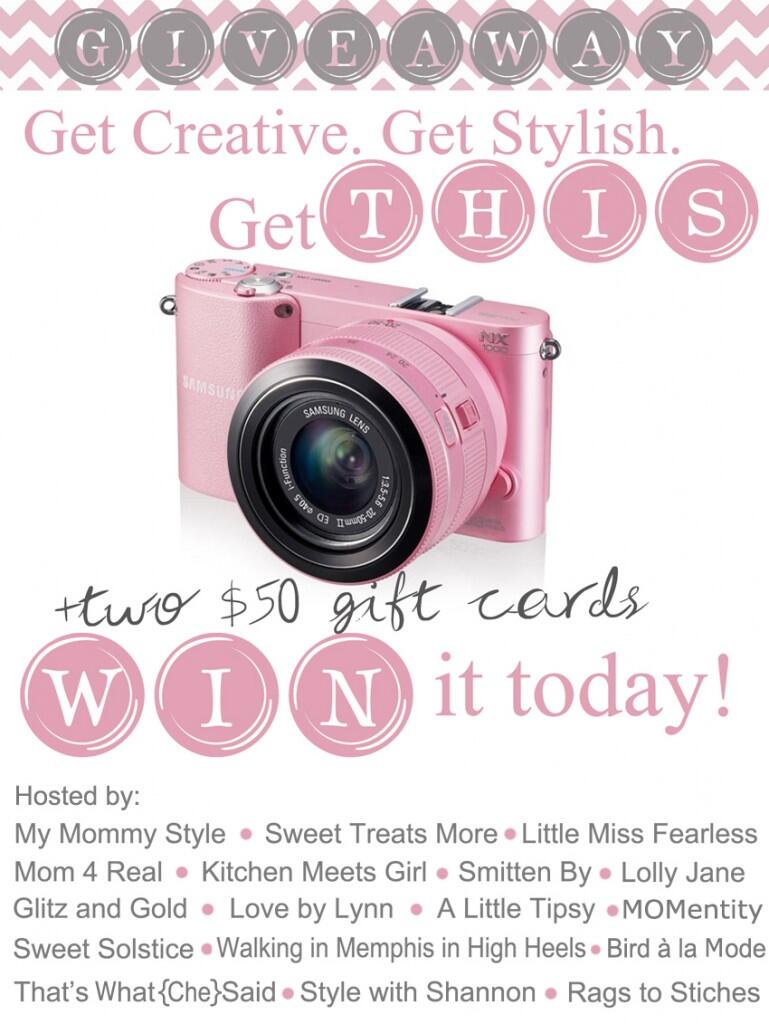 I am so excited to tell you all about this incredible giveaway brought to you by an even more incredible group of bloggers! But only because we love ya!
This giveaway is for not one, or two but
THREE WINNERS!
Two of you will win a $50 Amazon gift card and One of you will win this fantastic camera!
We are especially excited about THIS camera (the samsung NX1000) because of how Amazing it is AND it's pink…(which is a HUGE bonus)! This little goodie is the perfect marriage between convenience and quality. The biggest thing that will instantly improve anyone's photography is the lens, and this little beauty takes interchangeable lenses!! Yet, it's still small enough to fit in the front pocket of your purse (or diaper bag!) We love it so much and are excited to give it to one of you lucky readers!
Here's how to enter:
Step 1: Come and "like" all of these awesome bloggers! (We really like you too!!)



Step 2: Enter using the Rafflecopter widget below. For additional entries, follow us on Pinterest too!
**Sometimes rafflecopter gets bogged down, so be patient if it takes a second to load.
Good luck my friends!!
xox