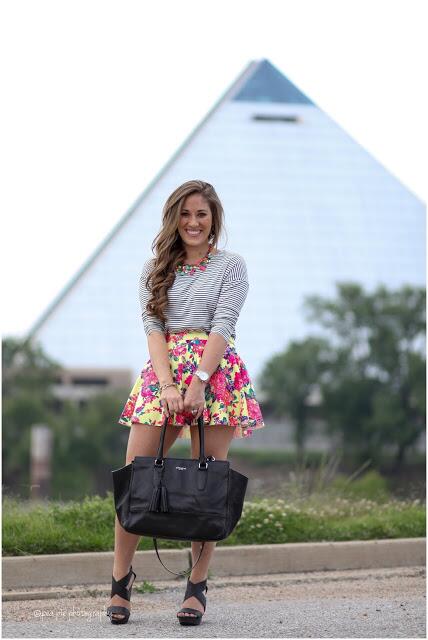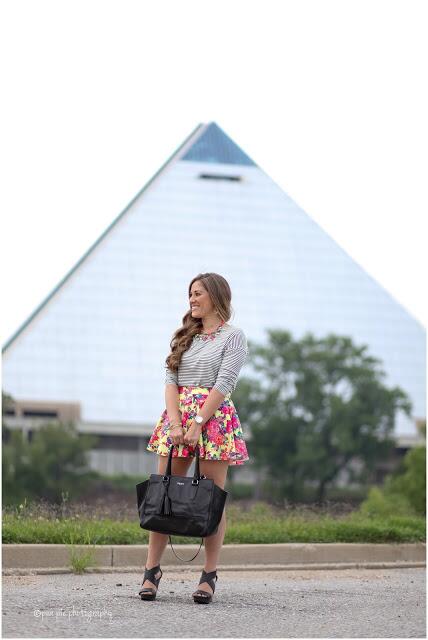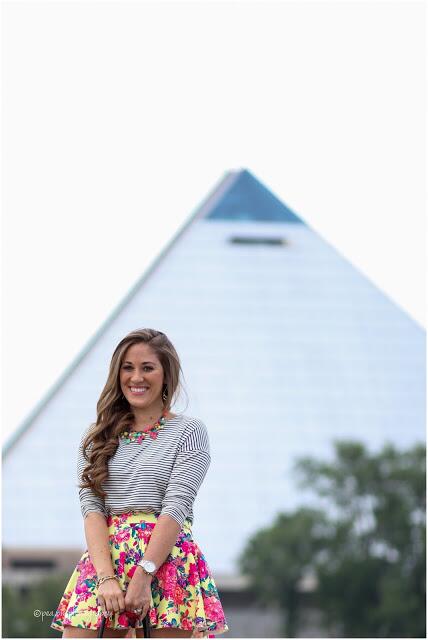 This is one of my favorite new outfits because it incorporates my favorite new Lemons and Roses Skater Skirt (that I just wore on Monday), my new Steve Madden Wedges, my J. Crew necklace (which the knockoff is on sale here for $19.89!!!  Thanks Darci for the tip!) and my new Coach Candace Bag that I scored for $99 on eBay!  I originally wanted it in cognac, but for the $500 price tag difference of buying it new and buying it on eBay, it was worth it!  It's the perfect size, and I love the tassel on the handle.  My only complaints would be that I'm used to a bag with a longer handle drop and a taller height.  Other than those two small details, I love it (especially the price!)  The wedges were a $20 score off of Poshmark!  If you haven't checked them out, definitely do.  You can buy and sell clothing, shoes, jewelry and accessories, and they have some great deals.  My friend and I will be hosting another party there next Tuesday.  I was also able to find some great and inexpensive alternatives to this wedge by using the Hunt.  I just uploaded the picture of these wedges from Instagram, and then someone on the Hunt found a similar pair for a great price.  What sites do you use to bargain shop?  I would love some new recommendations!
Yes, we were still eating on that Aldo's pizza over the weekend!  = )  Shane and I drove about 45 minutes north to go hang out with a couple of our friends on Sunday.  They have a pool, so we did some swimming and some eating.  My nephew Carter even came over for a few hours.  We had pizza for lunch, and then finally got sick of it come dinnertime.  Their neighbor fried some redfish, hushpuppies and sweet potato fries. It was so, so good.  It had been a while since we had a fishfry (and a home cooked meal for that matter.)  I'm looking forward to many more weekends at the pool.  The water was freezing, but with this 97 degree weather, I don't see it taking too long.  What did you do over the weekend?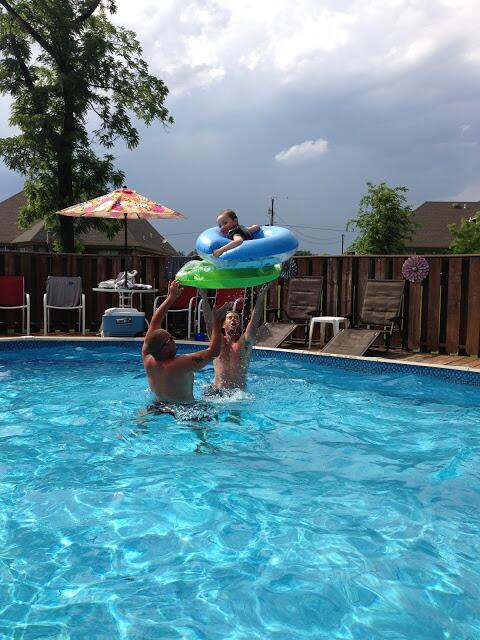 Shane and his friend throwing Carter up in the air.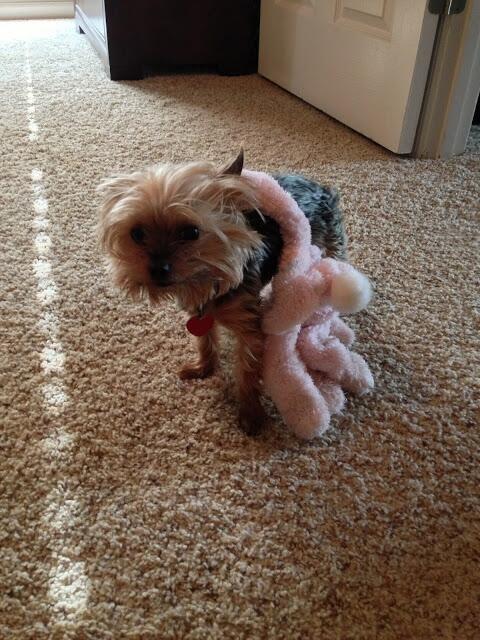 Lola getting attached by her stuffed rabbit.