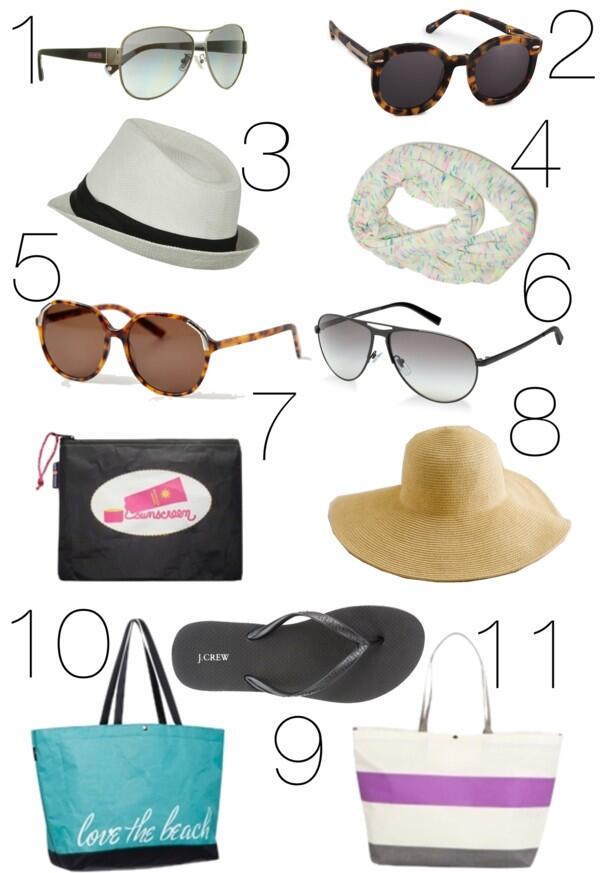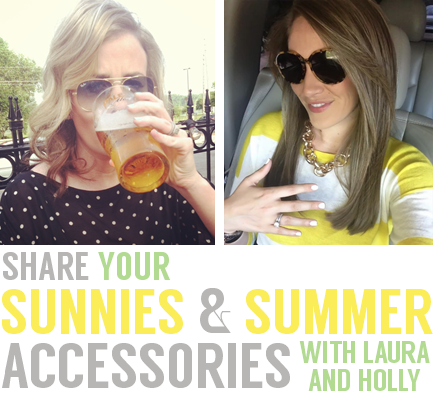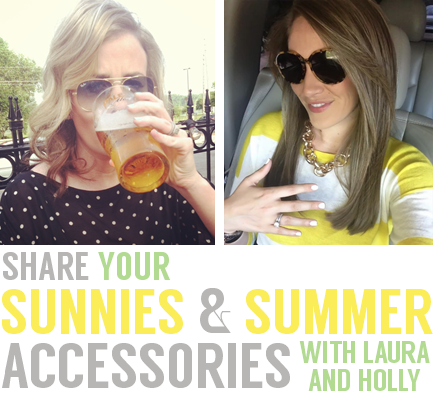 Happy first day of summer!!!  (It's about time!)  Today I am linking up with one of my absolute favorites,
Holly
, to share our favorite sunglasses and other summer assessories.  You probably recognize almost every single item in my collage because I have been wearing every single one of these items nonstop this spring, and that probably won't change much through the summer.  Sunglasses, flip flops, hats and scarves are a summer staple around here.  Along with my bikini and coverup that is (and cold beer for Shane.)  You can never go wrong with basic aviators in black, gold or silver, and tortoise is always fun because it adds pop of design, and they match practically everything.  For this summer, I've also finally got into wearing hats, and these two are my absolute favorite. I might even break down a buy a ball cap to sport with my shorter hair do (I know, I'm such a rebel.) These are my 4 favorite pair of sunglasses.  The only item in the collage that I haven't worn yet is the Forever 21 infinity scarf.  I've been lusting after it for about a month after I saw a friend wearing it on Instagram.  Ever since then, I have regretted not buying it.  Since it's my birthday month (the 2 weeks before and after my birthday), I went ahead and bought it for myself this week.  I can't wait to get it in and start wearing it next week.  All of these summer essentials will be perfect when I'm lying by the pool and chasing my 2 nephews at the zoo all weekend?  What are your summer essentials, and which of these items can you not live without?  Any fun summer weekend plans?To get you ready for summer,
Holly
and I have partnered with
SunglassesShop
 to giveaway your choice of any
DKNY sunglasses
!  Did you notice those black aviators in the collage above?  They're
DKNY sunglasses
from
SunglassesShop
, and I love them! 
SunglassesShop
has one of the best sunglasses selections.  They carry almost 100 different brands for men and women!  And the best thing about the giveaway, 
DKNY
makes men and women's sunglasses, so the men can get in on this giveaway too!  Which
DKNY sunglasses
are your favorite?  To enter just use the Rafflecopter widget below.  Have a great weekend!
document.write('