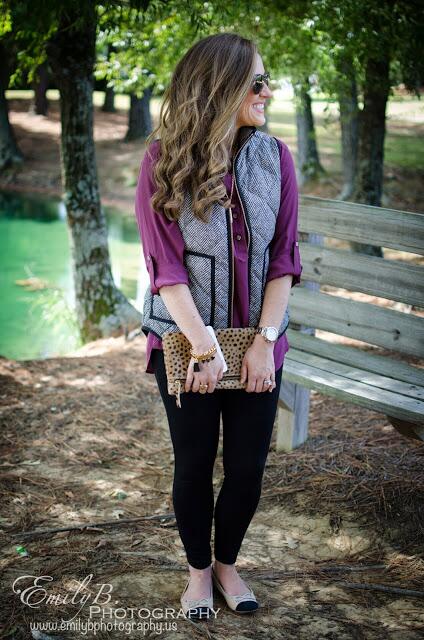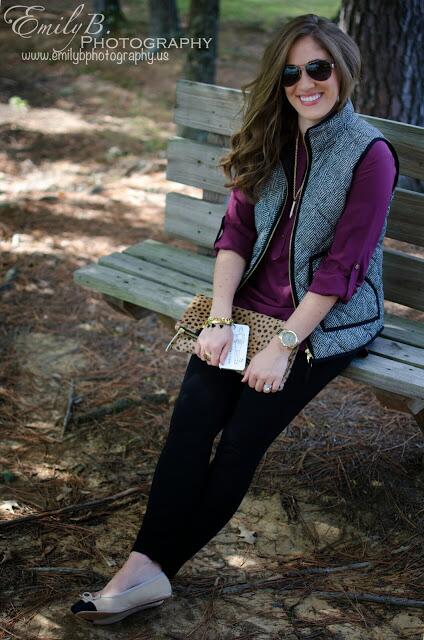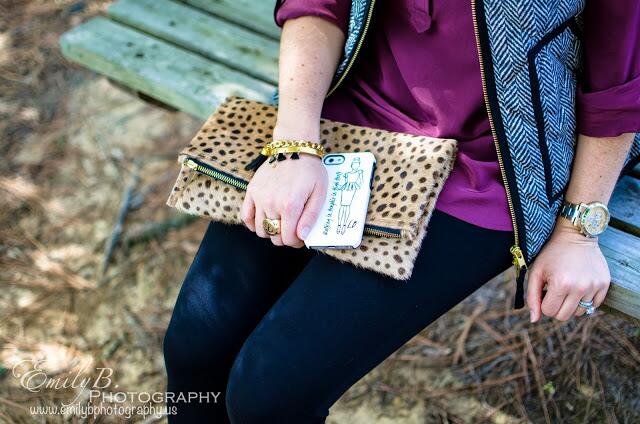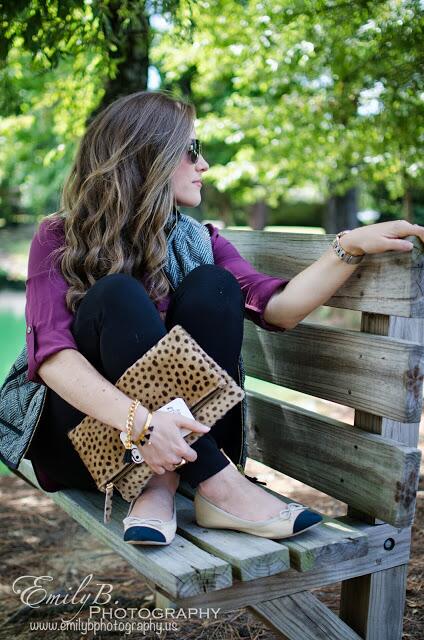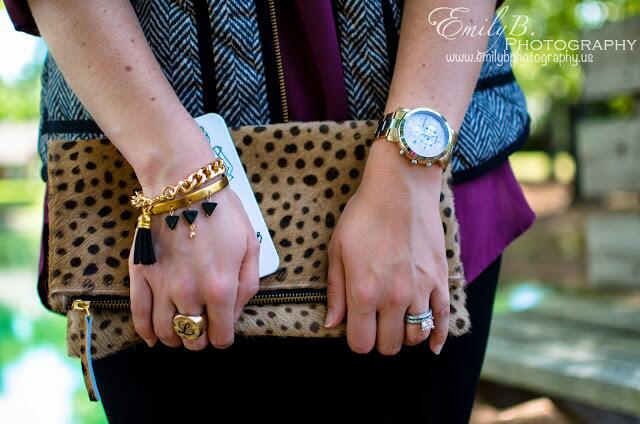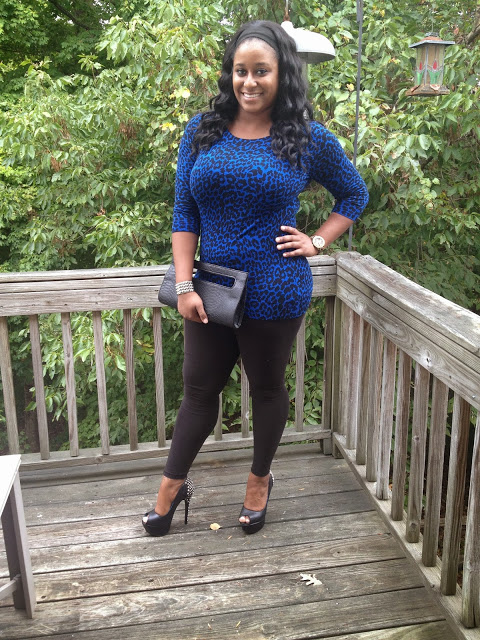 Sorry to be so short this week with words, but it's been a busy week with credit meetings.  I'll get caught up this weekend though!  Thanks for stopping by for the Day to Night Series!  Every two weeks I will pick a different item and a different blogger. One person will style it more casually for day, and the other will dress it up for night. This week the item is black leggings.  Nikki from Bourgie Chronicles wore her black leggings dressier for night by pairing them with a bright cheetah print top, sky high heels and a sleek clutch.  Make sure you stop by Nikki's blog to see her outfit details!  I wore my black leggings more casually for day by pairing them with a burgundy blouse, a houndstooth vest, a fun spike necklace and my new Lily's flats.  These leggings are some of my favorite.  I bought them last fall and wear them a lot around the holidays.  They are super stretchy and have an elastic waistband (perfect for the holidays!)  = )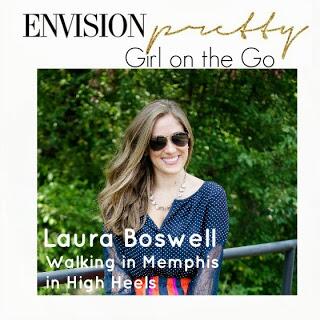 P.S.  Please make sure you check out my feature by the gorgeous and sweet Danielle!
P.P.S.  When you buy three pairs of Lily's flats, you get the 3rd pair for 1/2 off.  When you buy 5 pairs, you get the 5th pair free!  You can also get 20% off your purchase with the code memphis20.