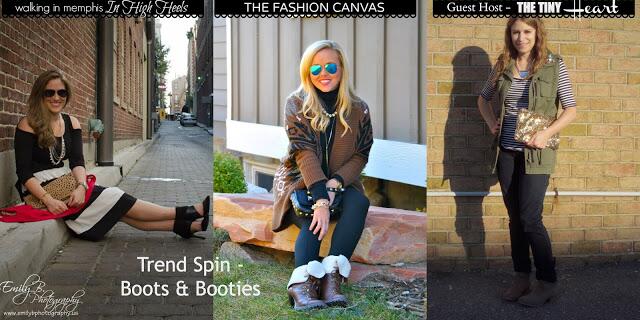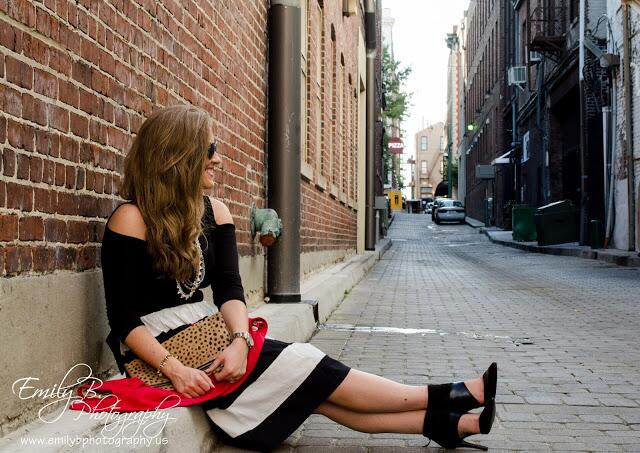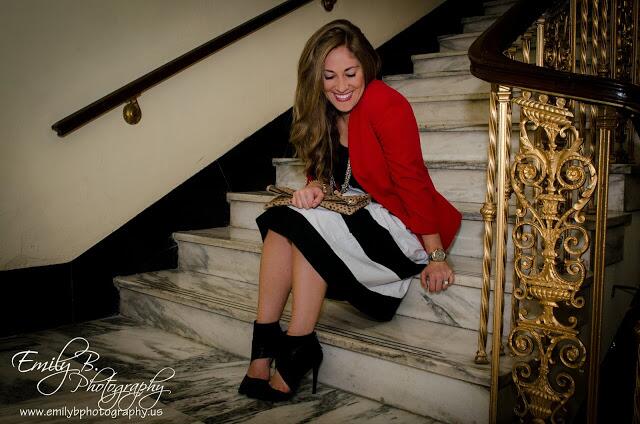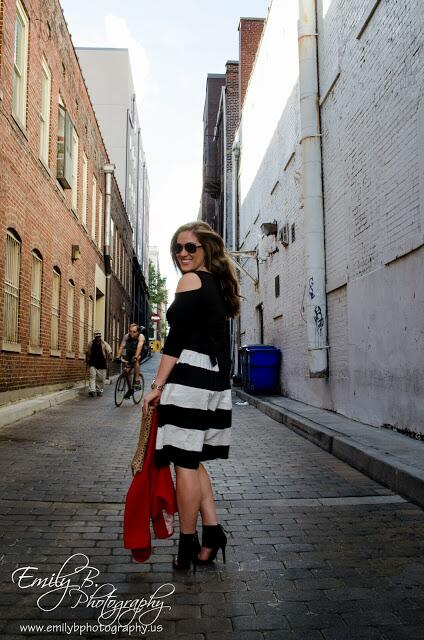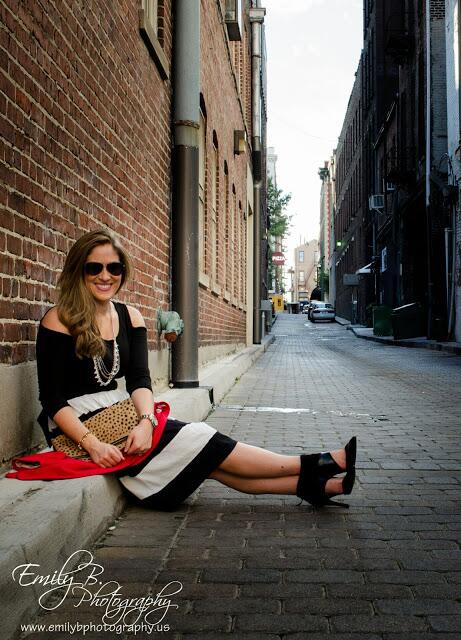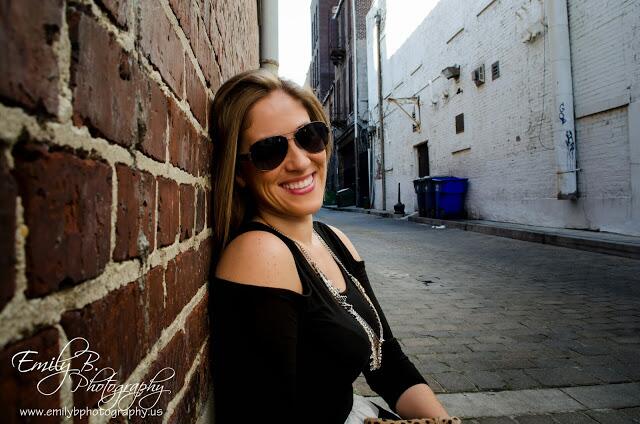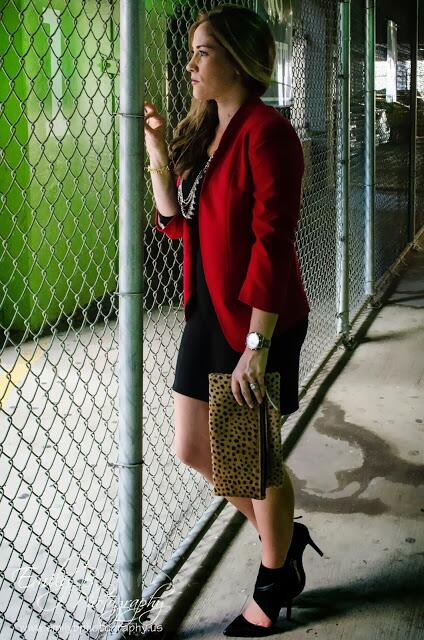 I'm back!  I got back in town from Dallas over the weekend and am trying to get caught up with school from being out of town.  Saturday, my sister and I went skydiving again, and you can see a picture and video of that here.  It is still one of the best experiences of my life.  It really isn't scary at all in my opinion, and I would highly recommend doing it.  You won't regret it!  Yesterday was my first day as an assistant credit manager, and the day just flew by!  I'm a little behind this week with blogging, but I'll make up for it this weekend.  My new job is going to be challenging but definitely worth it!  Also, it only took me about 6 months, but I recently learned that my follow by email link wasn't working.  I have fixed that, and you can follow me by email now here.
Today I wore my new LAmade dress.  I wanted to show you how you can easily wear a dress two ways – as a dress and as a top.  I paired it with a striped skirt, a blazer and booties to make it work appropriate.  Then I ditched the skirt, and wore it out for night.  I love the cut out shoulders on it and see myself wearing it quite often as a top.  It is definitely very versatile!  And use code WMHH20 for 20% off your purchase!
Thank you so much for stopping by the Trend Spin Linkup with The Fashion Canvas and myself! Today's trend is boots and booties! Show us how you wear them – over the knee, ankle boots, cutout booties.  It doesn't matter what clothing item it is or where it's from; we'd love to see it. Here are our top 2 dress and skirt looks from last week.
Featured Bloggers in Dresses & Skirts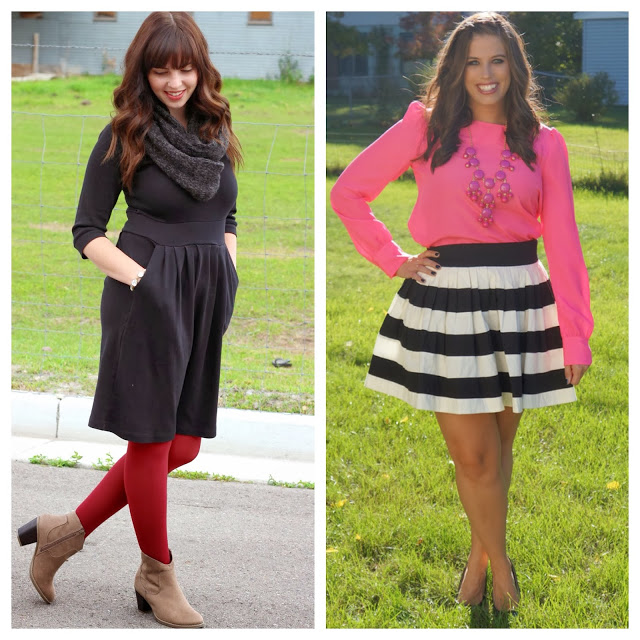 All bloggers will be able to submit their post links via the inlinkz widget below every Tuesday at 7:00am CST with their take on our trend of the week. This will allow bloggers to show off their personal style, find new followers and meet some great fashionistas! You will also have the chance to be featured on our blogs the following Tuesday! So grab the button (
on my sponsor page
) and link up. For all bloggers we simply ask that you please follow your 2 hosts and your cohost of the week –
Walking in Memphis in High Heels
,
The Fashion Canvas
and 
The Tiny Heart
 (the first 3 links in the linkup) and provide a link to the Trend Spin Linkup in your post or add the button below to your blog. Don't forget to stop by the
The Fashion Canvas
and 
The Tiny Heart
 to see how they wore their trend today. Then spread the word. Thanks, and see you next week in gingham and plaid!