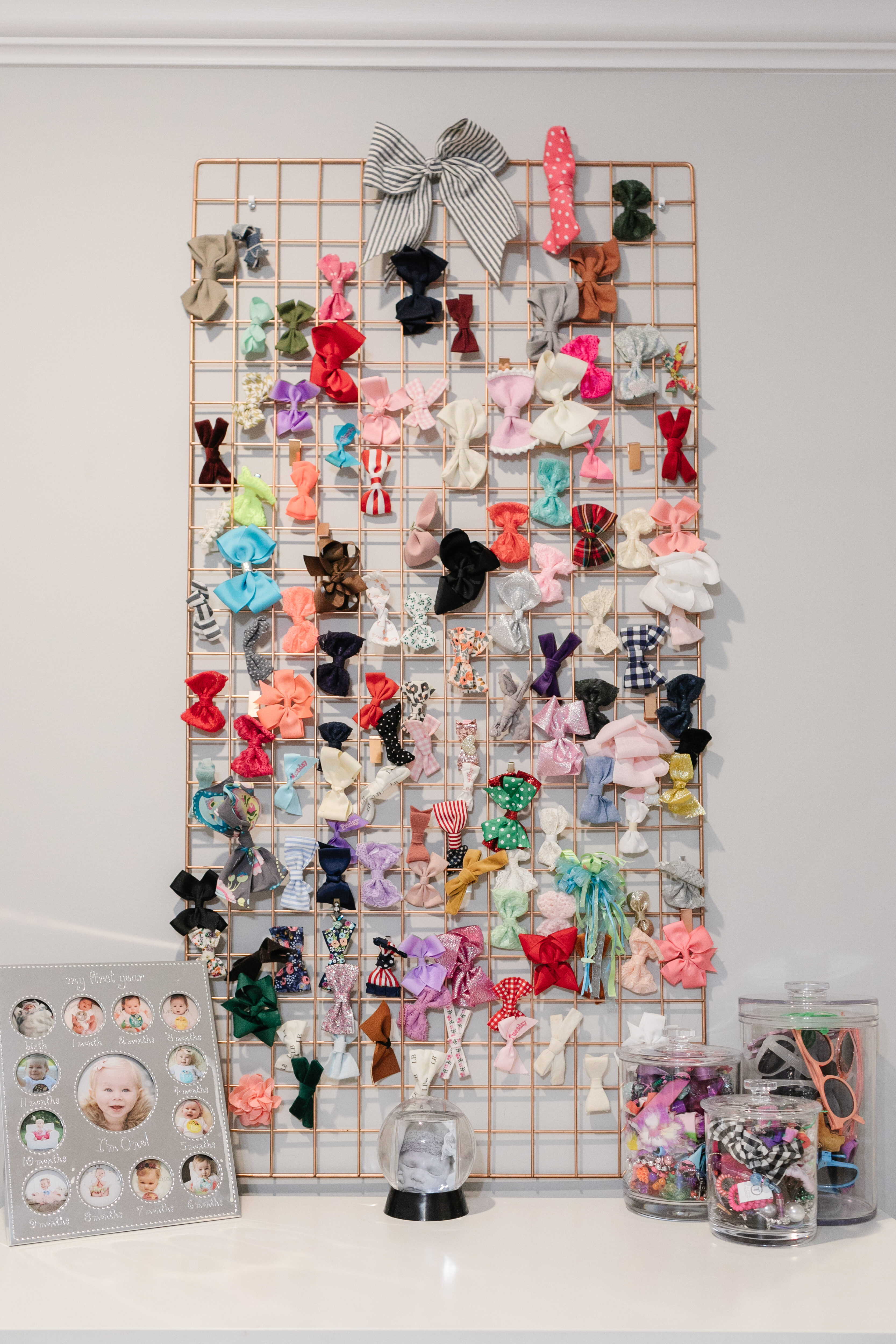 SHOP THESE HAIR ACCESSORIES ORGANIZATION ESSENTIALS:

I get asked a lot how we organize the girls' hair accessories. With girls come…all the things lol! It can be a lot. When they're little, it's all the little combs and brushes and tiny ponytail holders. Then it turns into bigger brushes and combs, bigger bows and then hair clips, scrunchies and anything else they can get their hands on!
If your kids are anything like my girls, they LOVE hair accessories! And they love to collect them. = ) That is where all the storage comes in. I have 3 storage systems that I love when it comes to hair accessories:
3 Essentials to Organize Hair Accessories:
These are wonderful for hair bows or even larger clips like claw clips. With Leighton getting older now, I am sure these bows will soon be replaced with claw clips and cheerleading hair bows. = )
We have these in both the girls' rooms, and I love them! We even had them in the Grayson's room, and they perfect to hold his pacis and tethers when he was smaller. We have one canister that is used for hair scrunchies, one for sunglasses and one for jewelry in the girls' rooms.
This is our newest purchase, and I cannot recommend this set enough! It is perfect for everyone's bathroom drawers! We have them in all 5 of our bathrooms. The small ones are great for little ponytail holders and little hair clips or bobby pins. You can arrange them in most any order in the drawers.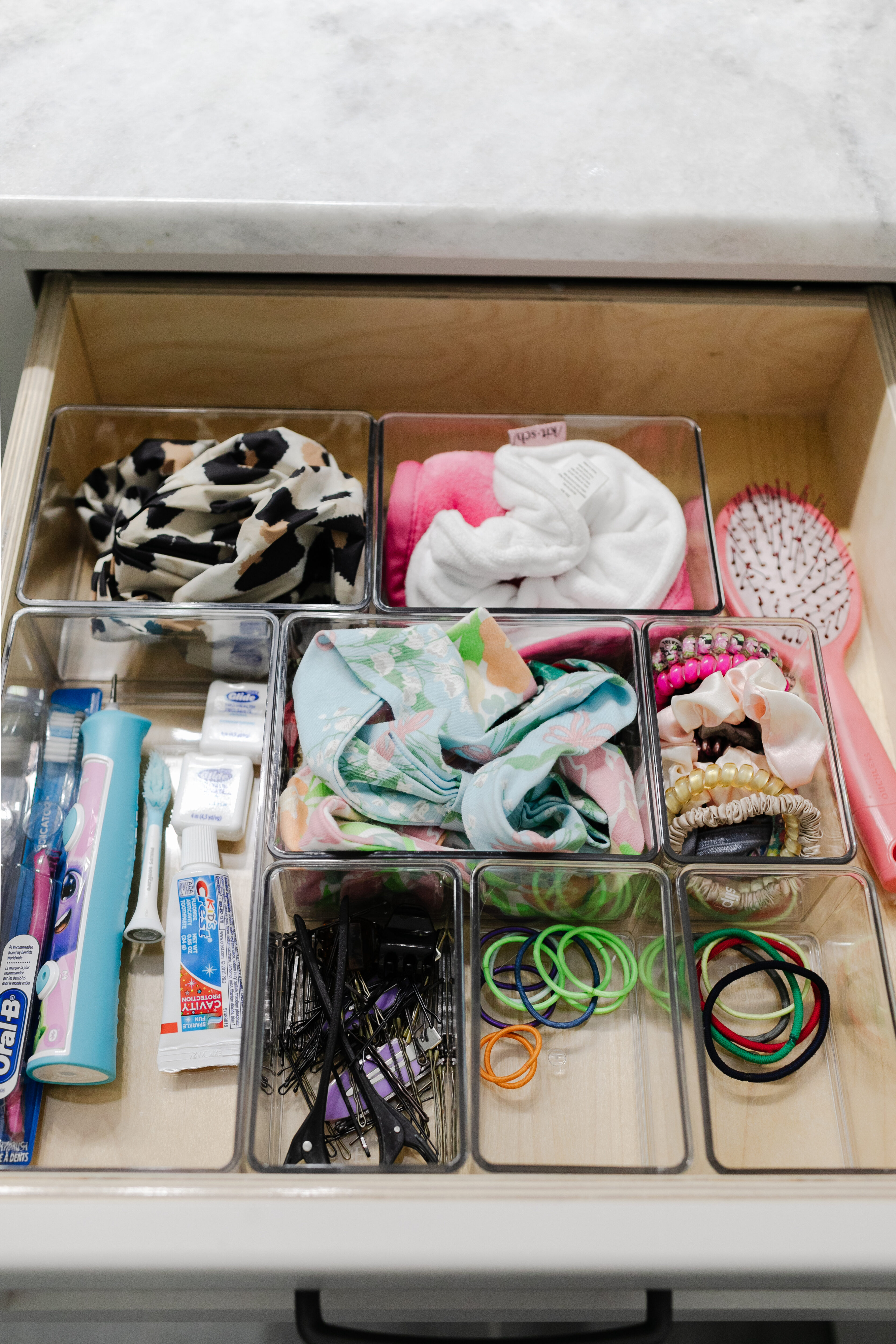 How do you organize your kids' hair accessories? I would love to hear all your hacks!