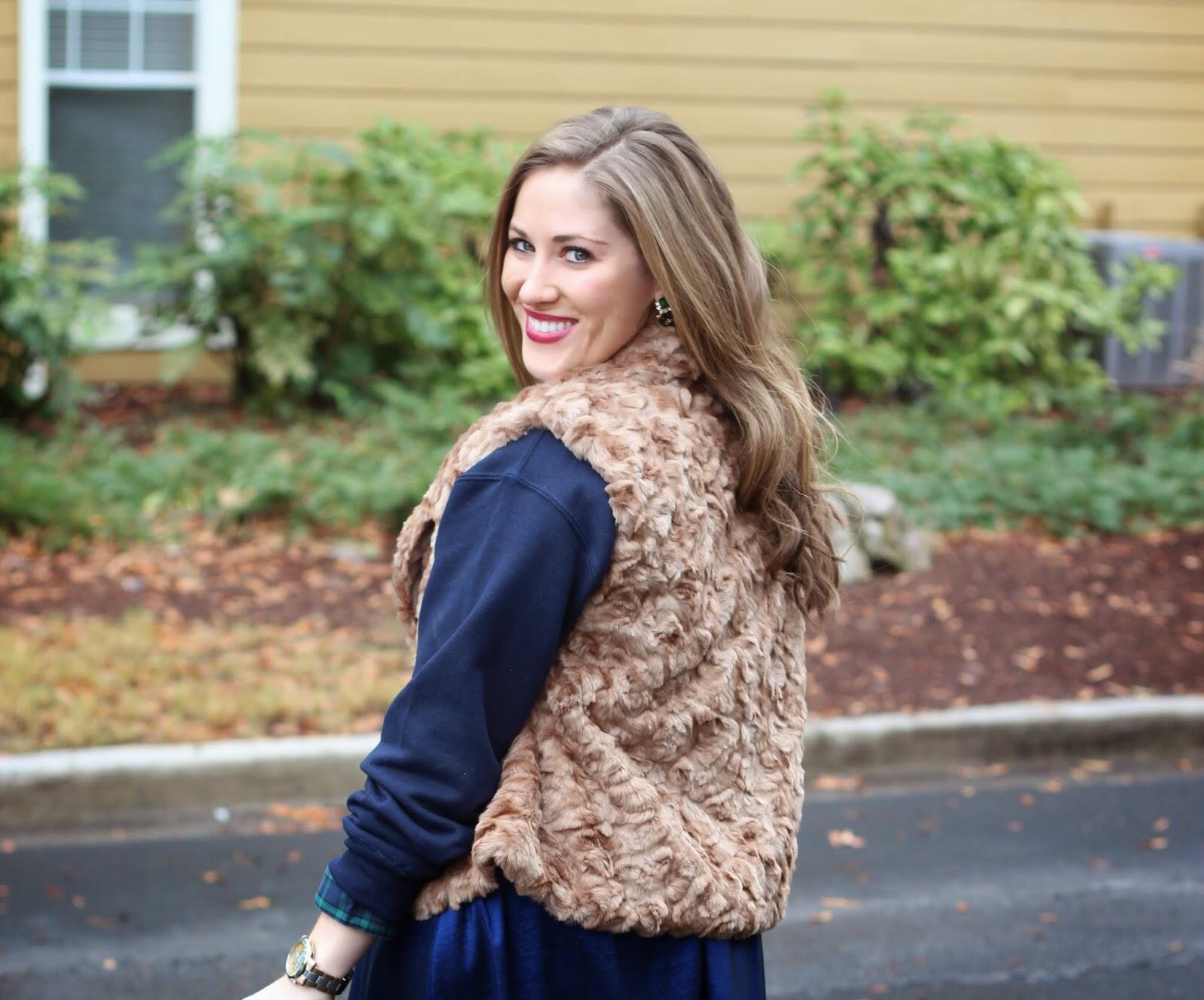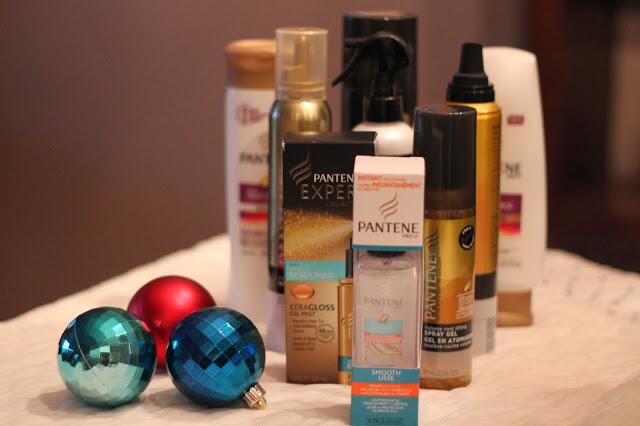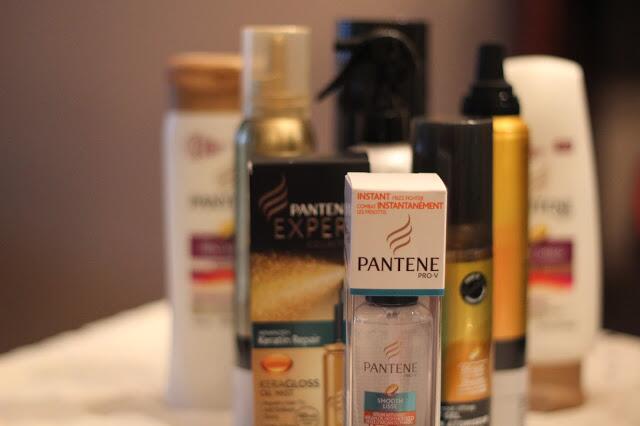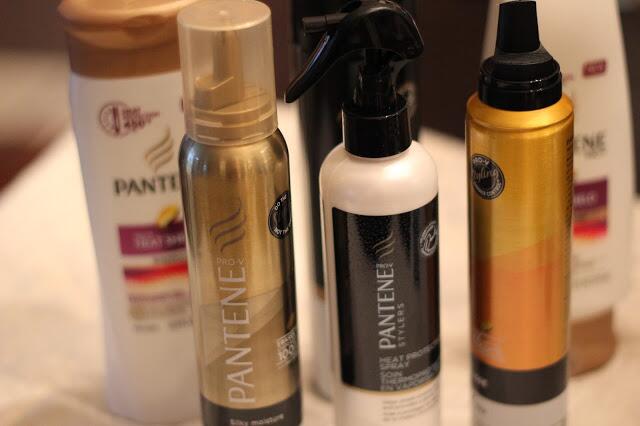 Besides being the most recognizable name in haircare,
Pantene
 has been my favorite brand of shampoo and conditioner for as long as I can remember.  I have been using it for about 20 years, and it is still my absolute favorite brand even today!  Since I've been using Pantene for so long, I was very excited when I was selected to share about Pantene with you and also give you your chance to win the same set of products that you see above!
With the holiday parties coming up, I have been not only thinking about what to wear to them, but also how to wear my hair.  It is still in that awkward medium length stage since I decided to cut off 10 inches this summer.  Since it's been growing out, I have been loving wearing it down with loose curls it a lot, and plan to wear it long and curly for the holidays also.  It has been a great style for me because I have naturally wavy hair, so I've learned to just work with the wave instead of against it.  The shorter length has cut back on me using a flatiron everyday, but now I use my curling wand almost everyday.  This is where the 3 Pantene Heat Shield products comes in handy.  I have always used their Smooth line, so I was excited to try something to not only clean my hair, but also reduce breakage by shielding my hair from heat and styling damage.  I'm working on growing my hair back out so the last thing I want is for it to break off from heat damage from my curling wand.  The other products you see above are from a variety of Pantene's collections.  I had never tried any of these products, but I am definitely hooked now.
I will be sharing one of my holiday hair look later this week, but in the meantine, make sure you enter the giveaway to win this entire 10 piece set of Pantene products!  Are you a
Pantene
lover?  How do you plan to wear your hair for the holidays?
Pantene Heat Shield Collection ($65 Value):
Pantene Pro-V Heat Shield Shampoo
Pantene Pro-V Heat Shield Conditioner
Pantene Pro-V Heat Shield Heat Potion Serum
Pantene Advanced+ Keratin Repair KeraGloss Oil Mist
Pantene Smooth with Argan Oil Shine Serum
Pantene Daily Moisture Renewal Silky Moisture Whip
Pantene Stylers Extra Strong Shaping Hairspray
Pantene Root Lifter Spray Gel
Pantene Volume Triple Action Volume Mousse
Pantene Stylers Heat Protection Spray