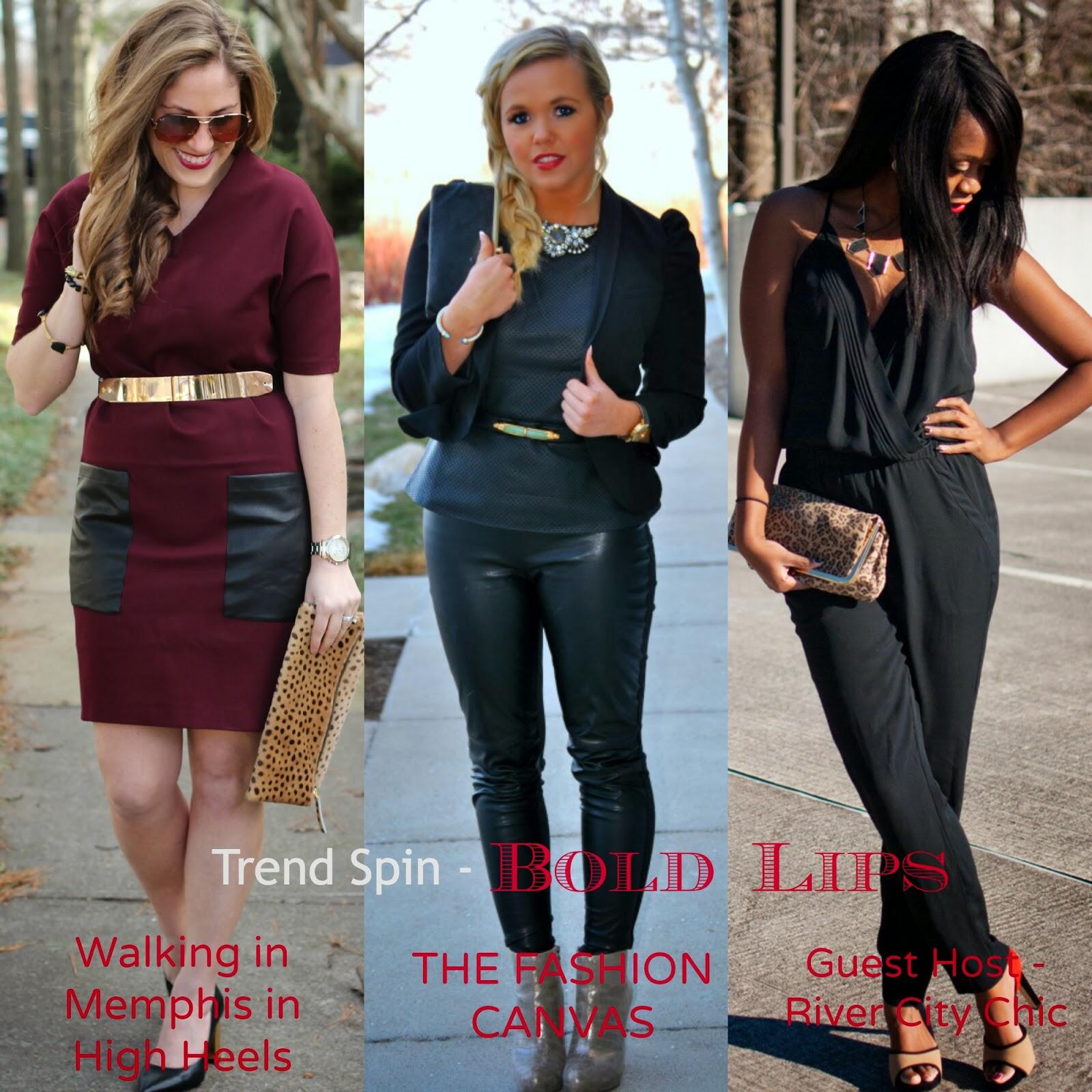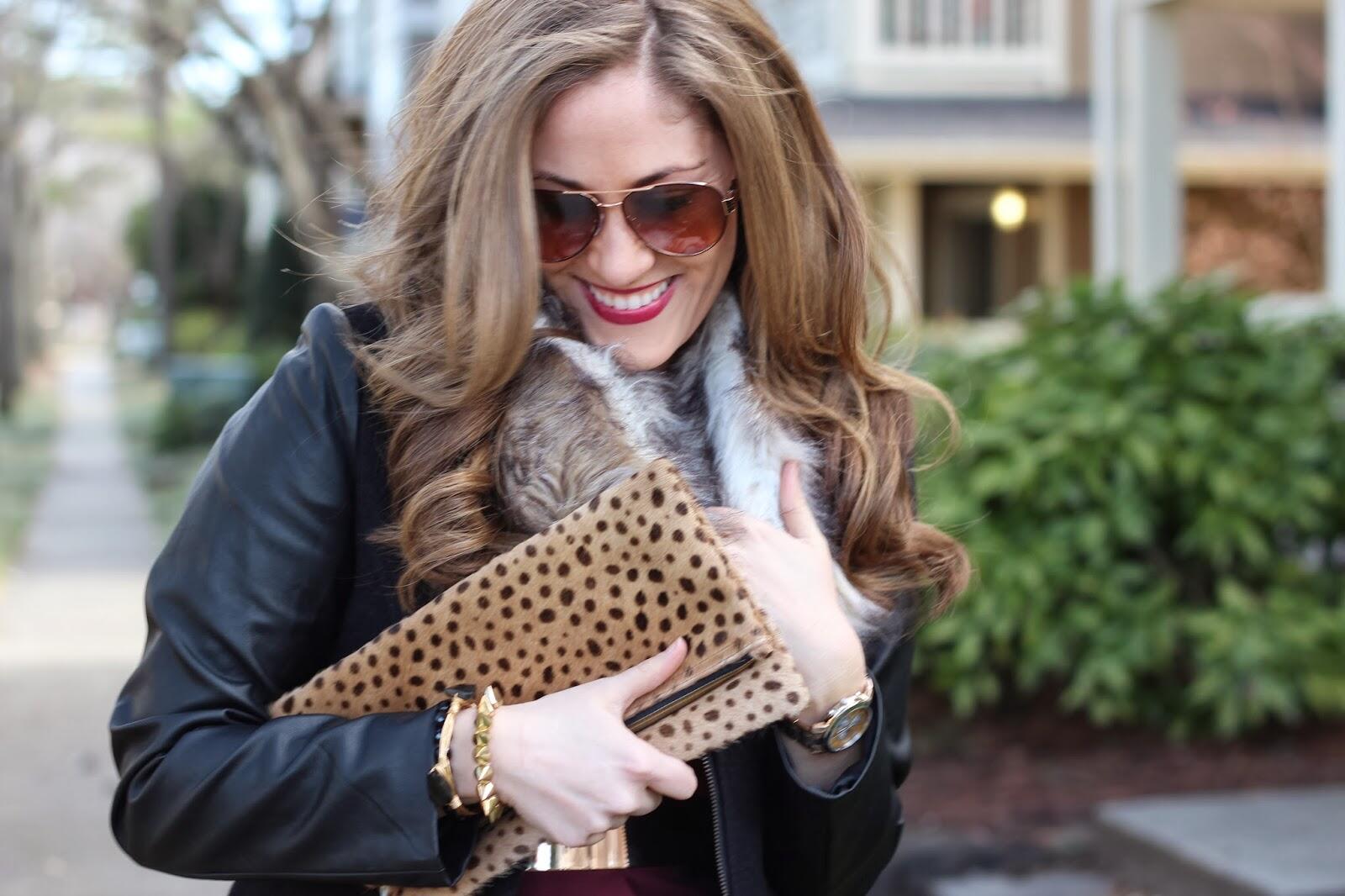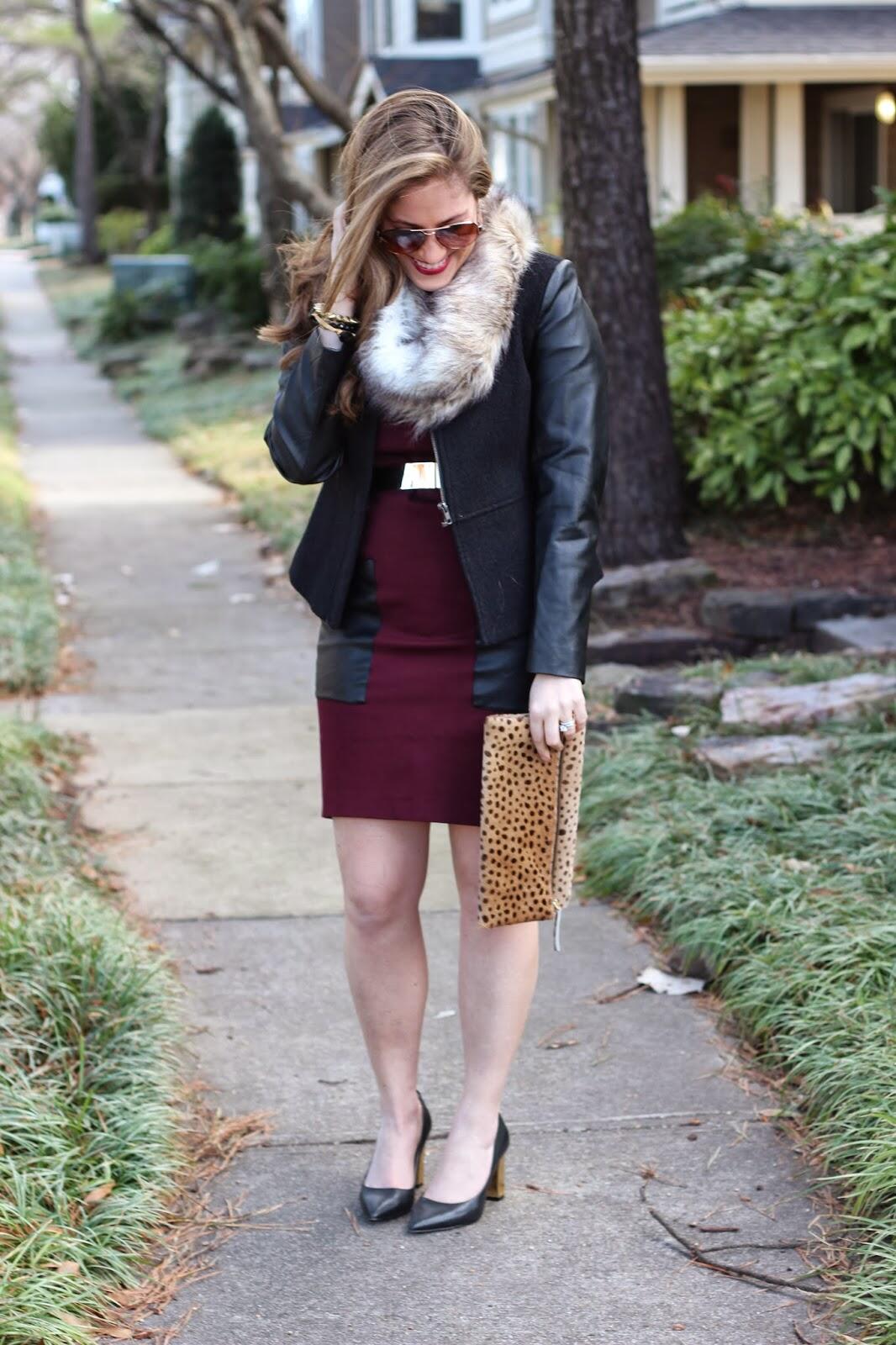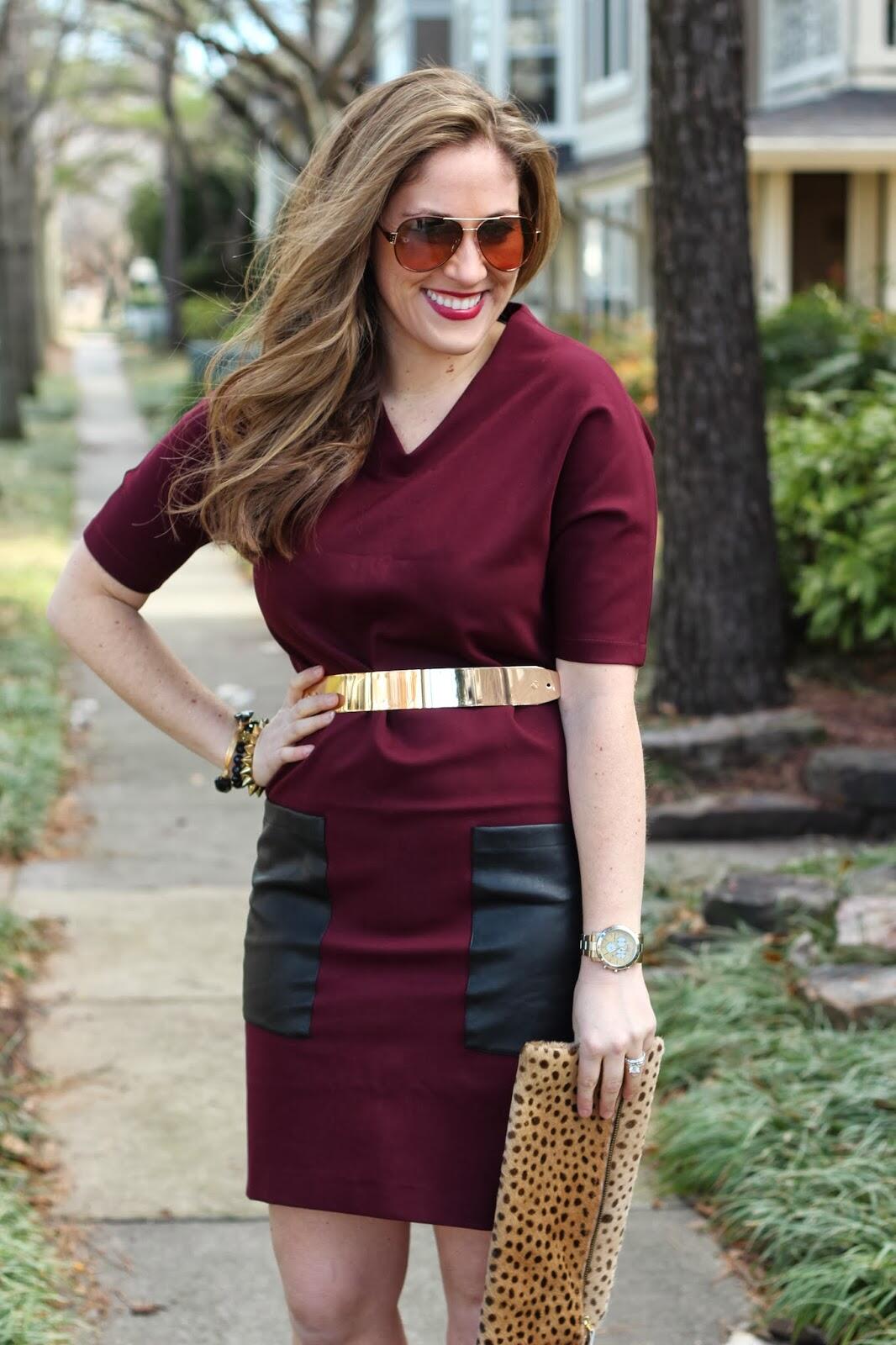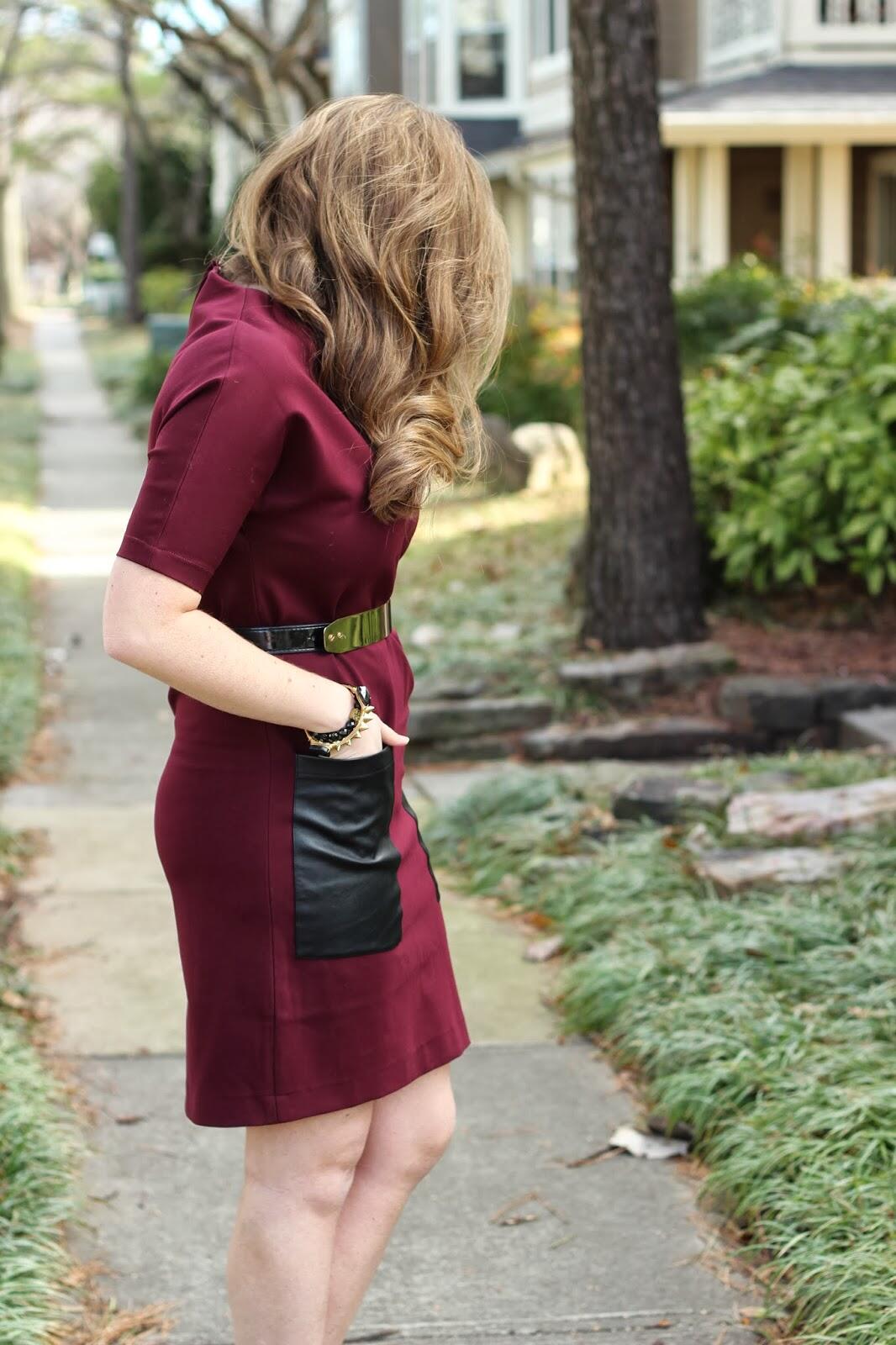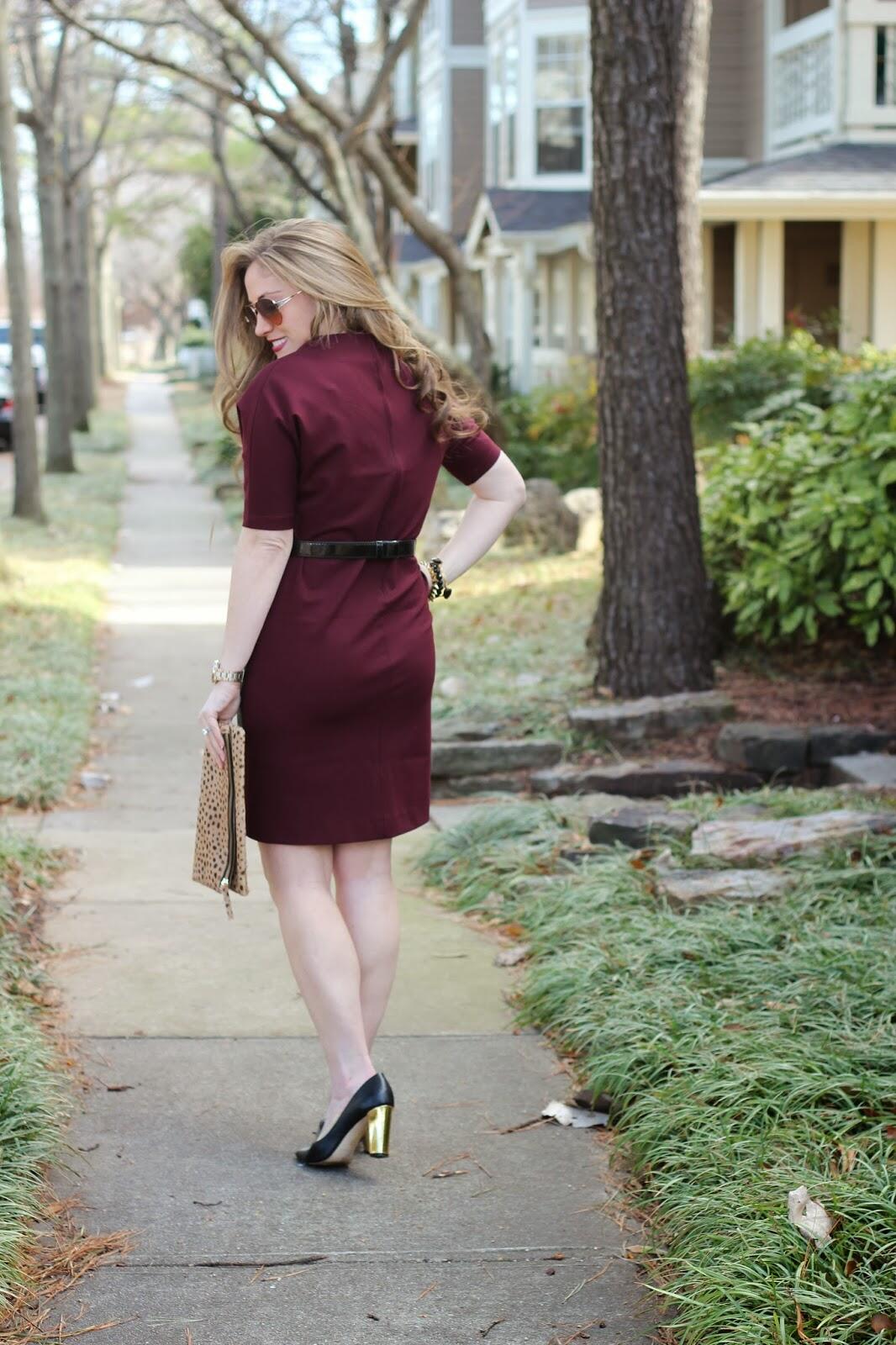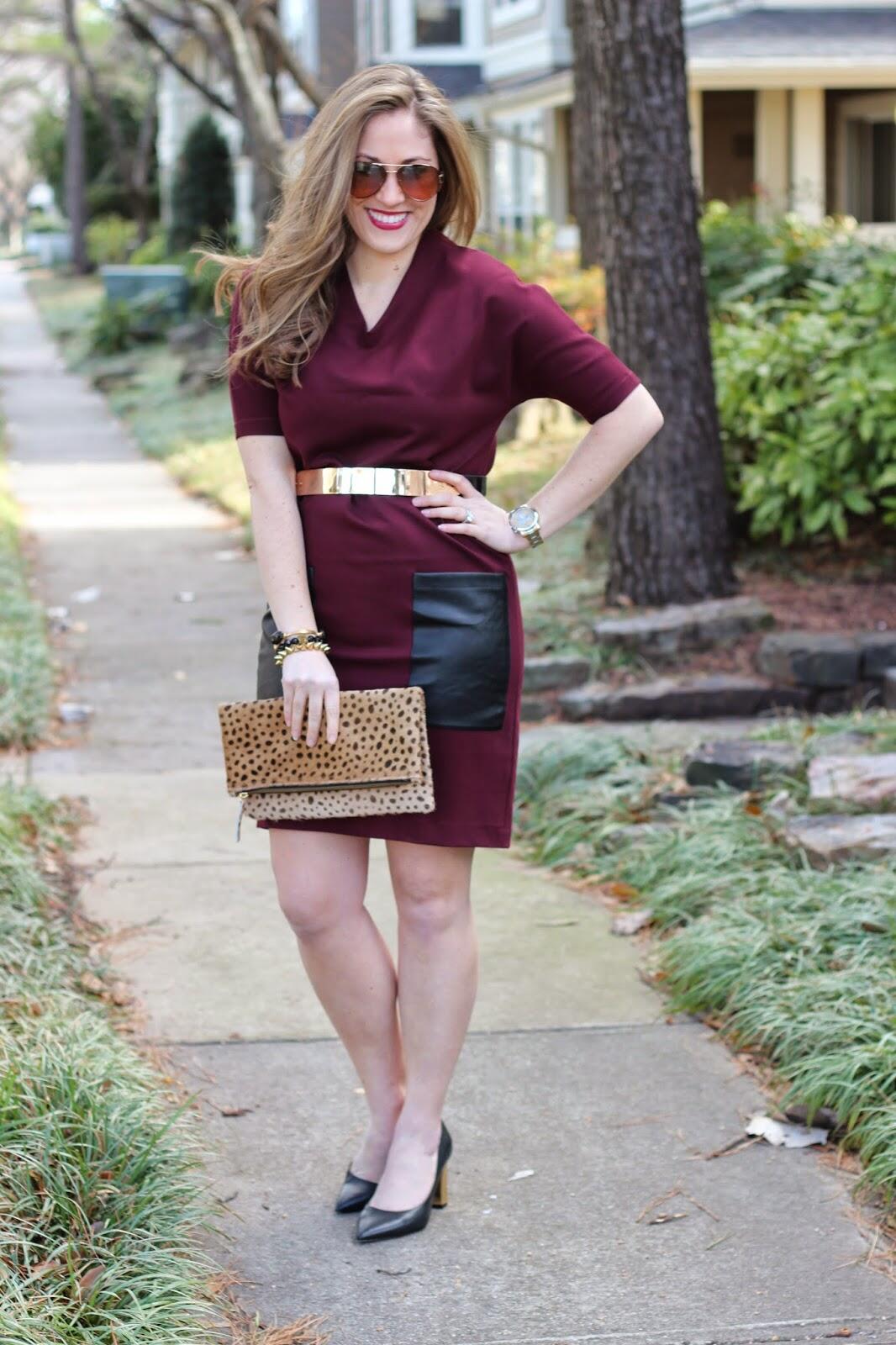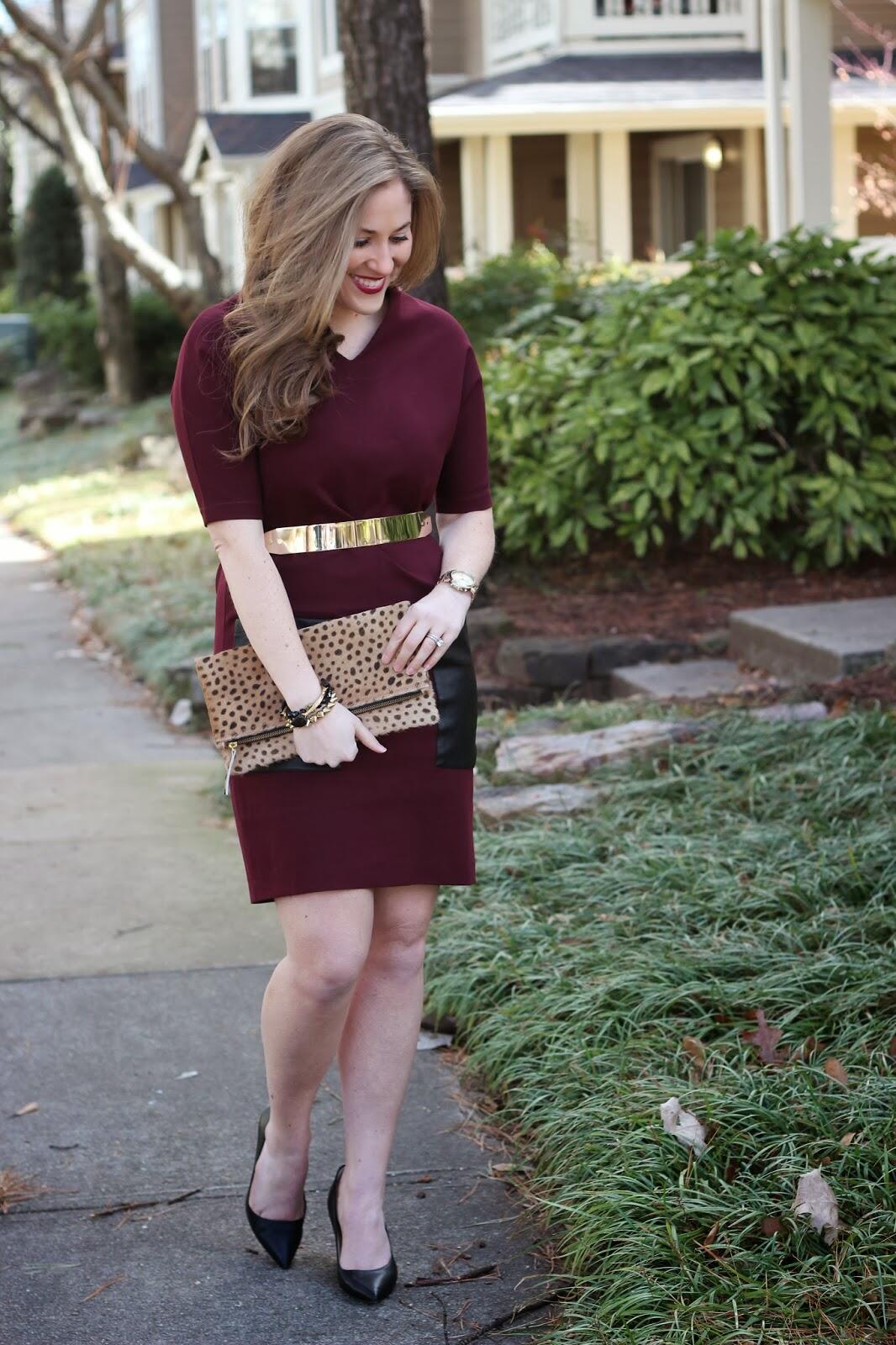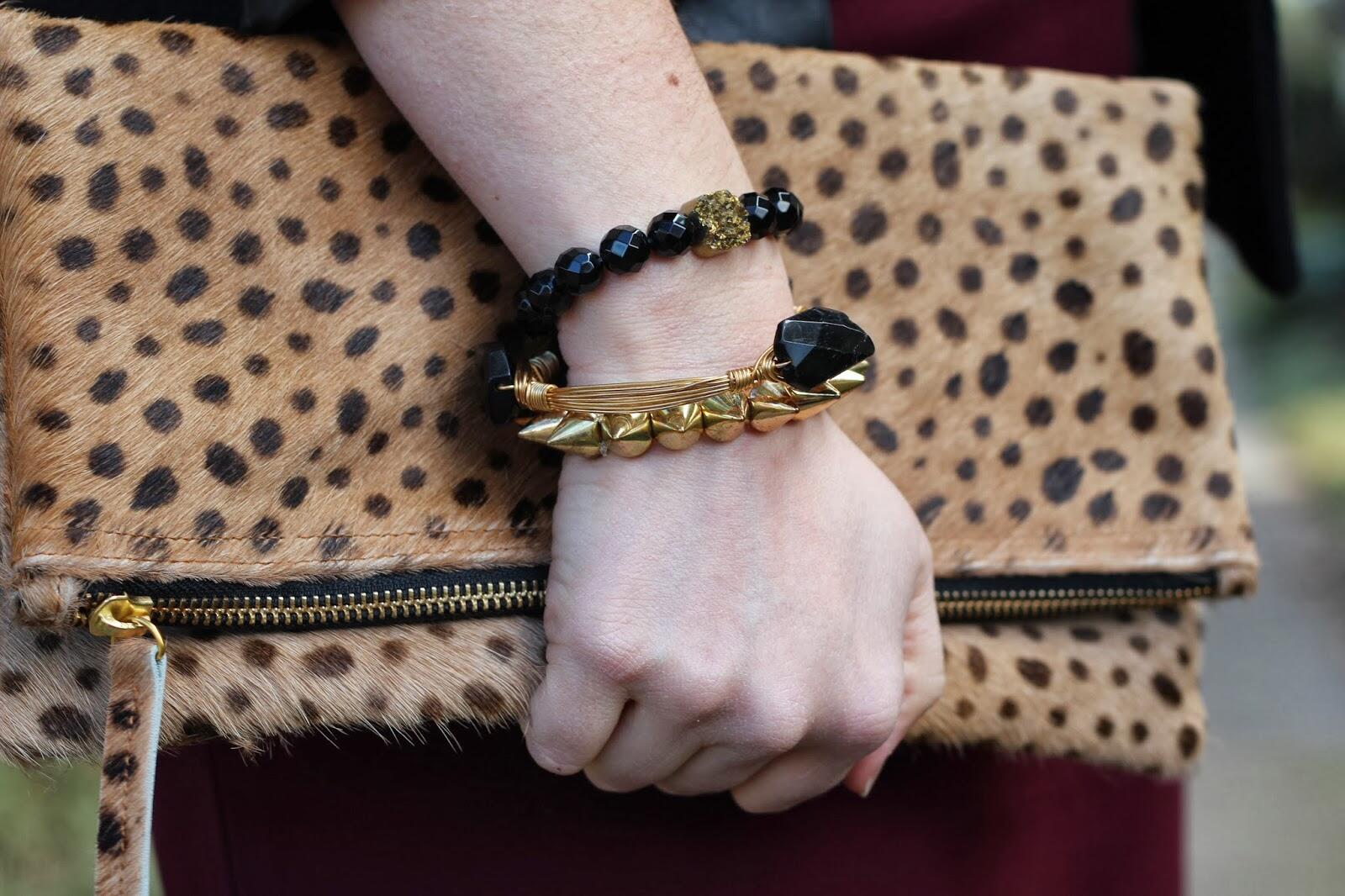 Thank you so much for stopping by the Trend Spin Linkup today! Today's trend is bold lips.  This is our first beauty trend.  The Trend Spin Linkup has been up and running for almost a year now, so we are excited to start adding some new fun and different trends to try.  We already have themese lined up for the next couple months, but if you have any ideas for the future, we would love to hear them!  I just started wearing lipstick about a year ago.  I remember being so hesitant at first, but now I absolutely love it.  I am still trying to ease into darker plums, hot pinks and bright reds.  This Lancome lipstick is my newest color.  It is a pretty plum color. It is a great color to make a statement, but it's not too much.  It's a little darker than what I would normally wear to work, but it is great for a night out.  I actually wore this exact outfit last Thursday during my presentation in Fort Worth.  I wanted an outfit that would stand out but still be professional.  And when you're a little nervous about speaking in public, I highly recommend a great pair of high heels and a beautiful shade of lipstick to add a little confidence.  Now it's your turn to show us how you wear emerald green. It doesn't matter what clothing item it is or where it's from; we'd love to see it. Here are our top 2 scarf looks from last week!
Featured Bloggers in Emerald Green
Next Tuesday's theme is heels.  You know heels are a favorite of mine, so I can't wait to see everyone's favorite pair!
All bloggers will be able to submit their post links via the inlinkz widget below every Tuesday at 7:00am CST with their take on our trend of the week. This will allow bloggers to show off their personal style, find new followers and meet some great fashionistas! You will also have the chance to be featured on our blogs the following Tuesday! So grab the button (
on my sponsor page
) and link up. For all bloggers we simply ask that you please follow your 2 hosts and your cohost of the week –
Walking in Memphis in High Heels
,
The Fashion Canvas
and 
River City Chic
 (the first 3 links in the linkup) and provide a link to the Trend Spin Linkup in your post or add the button below to your blog. Don't forget to stop by the
The Fashion Canvas
and 
River City Chic
 to see how they wore their trend today. Then spread the word. Thanks, and see you next week in high heels!