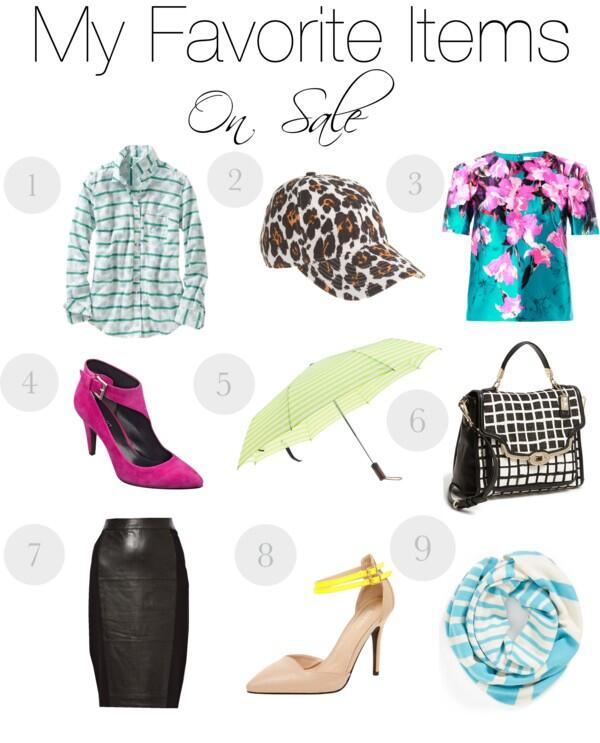 I love, love, love a good sale, and I have been finding some killer deals lately so I thought I would share some of my favorite items on sale right now. 
This button down
has stripes and polka dots on it in 2 of my favorite colors, and is at the top of my wish list right now!  I will warn you that
number 3
is on sale, but it is still crazy expensive!!  Don't say I didn't warn you.  It is still absolutely gorgeous though!  I am crazy about the windowpane print on
this Coach bag
, and it would be perfect for next week's Trend Spin Linkup too!  I have also been searching for the perfect nude pump (a hard thing to find!), and I love the touch of neon on
this one
!  I'm also thinking
these nude suede pumps
might be in the running too.  If you have seen any great nude pumps, leave me a link to them so I can check them out please.  What are some of your favorite items on sale right now?  Have you seen any great sales you want to share?