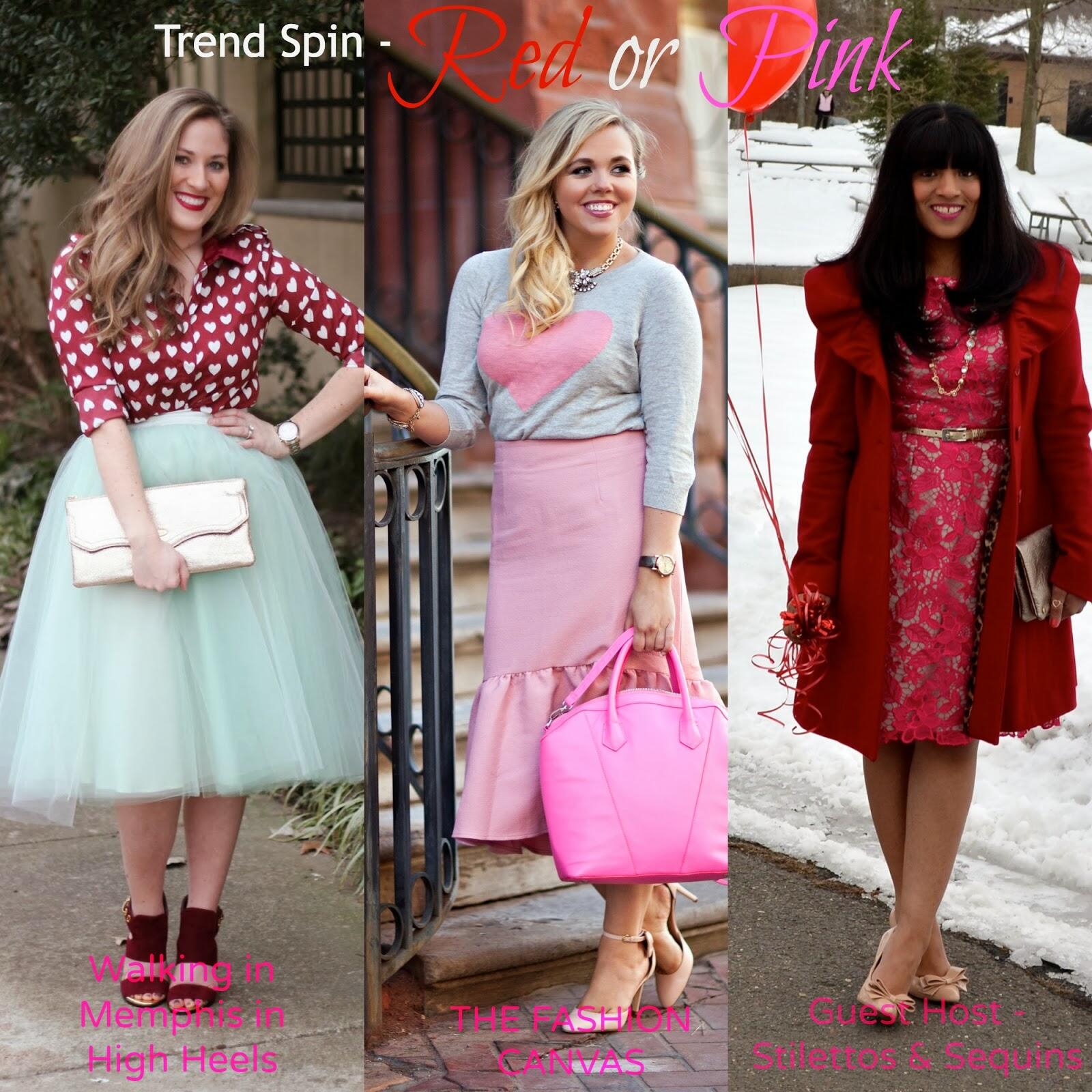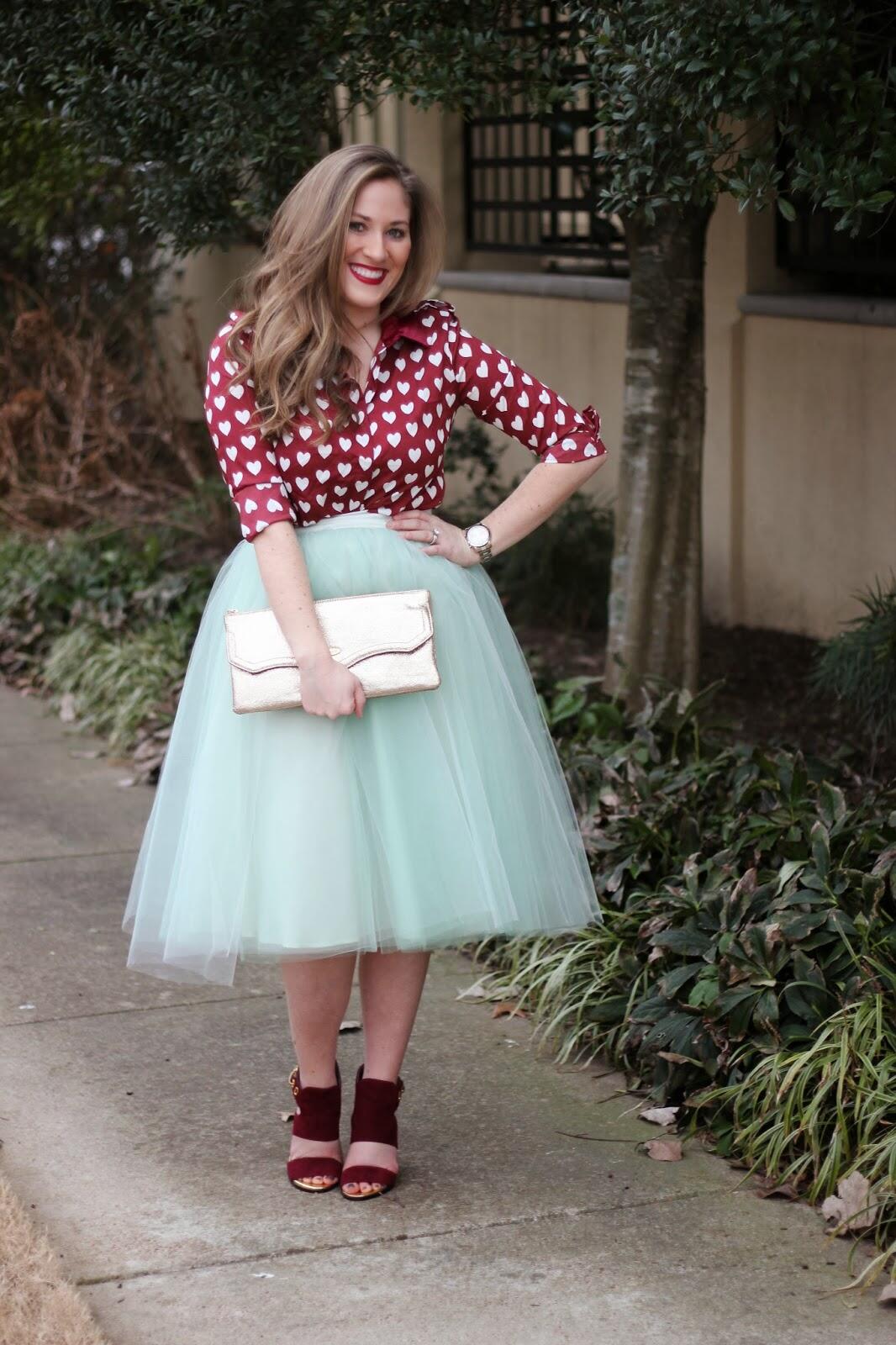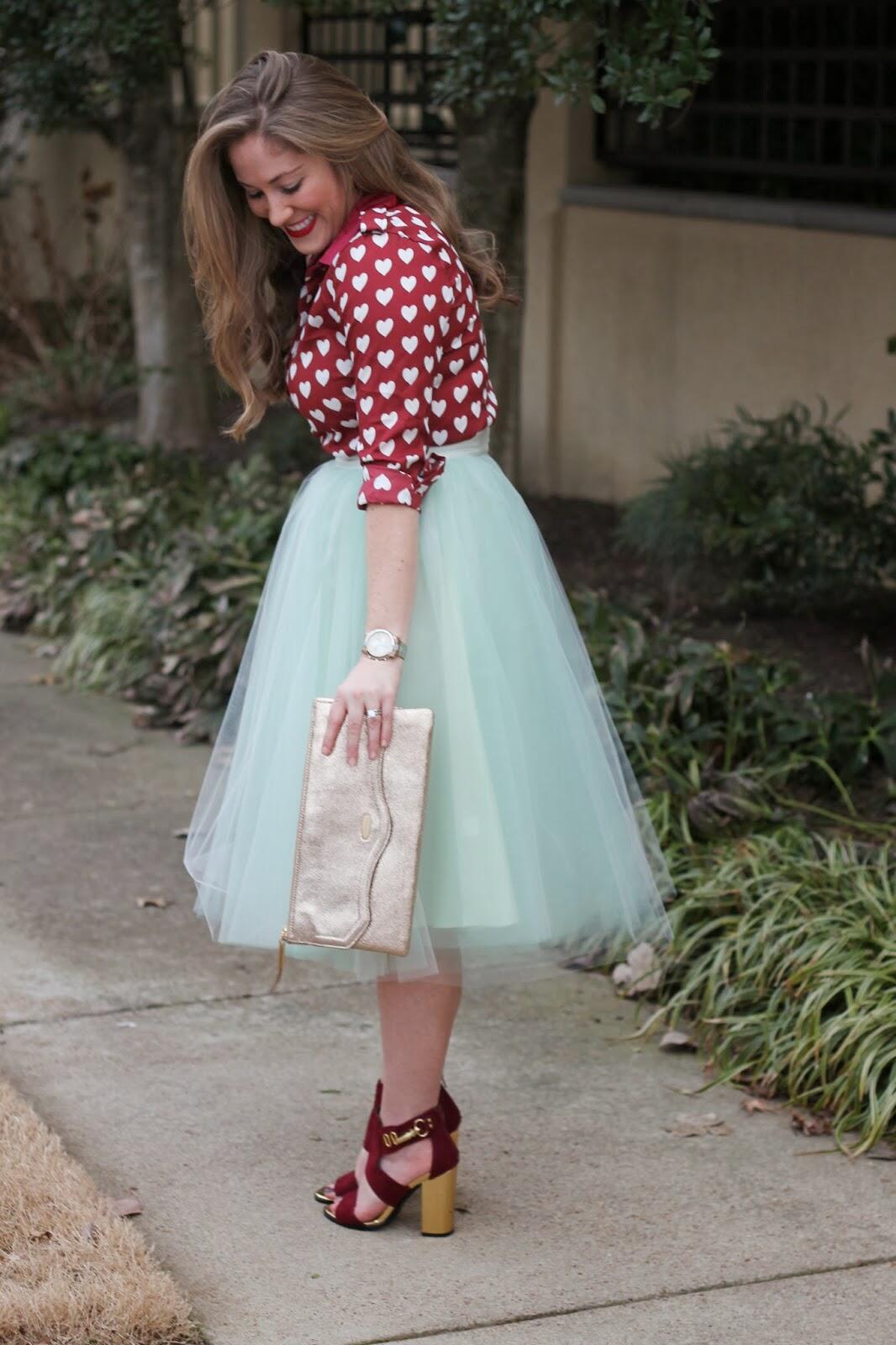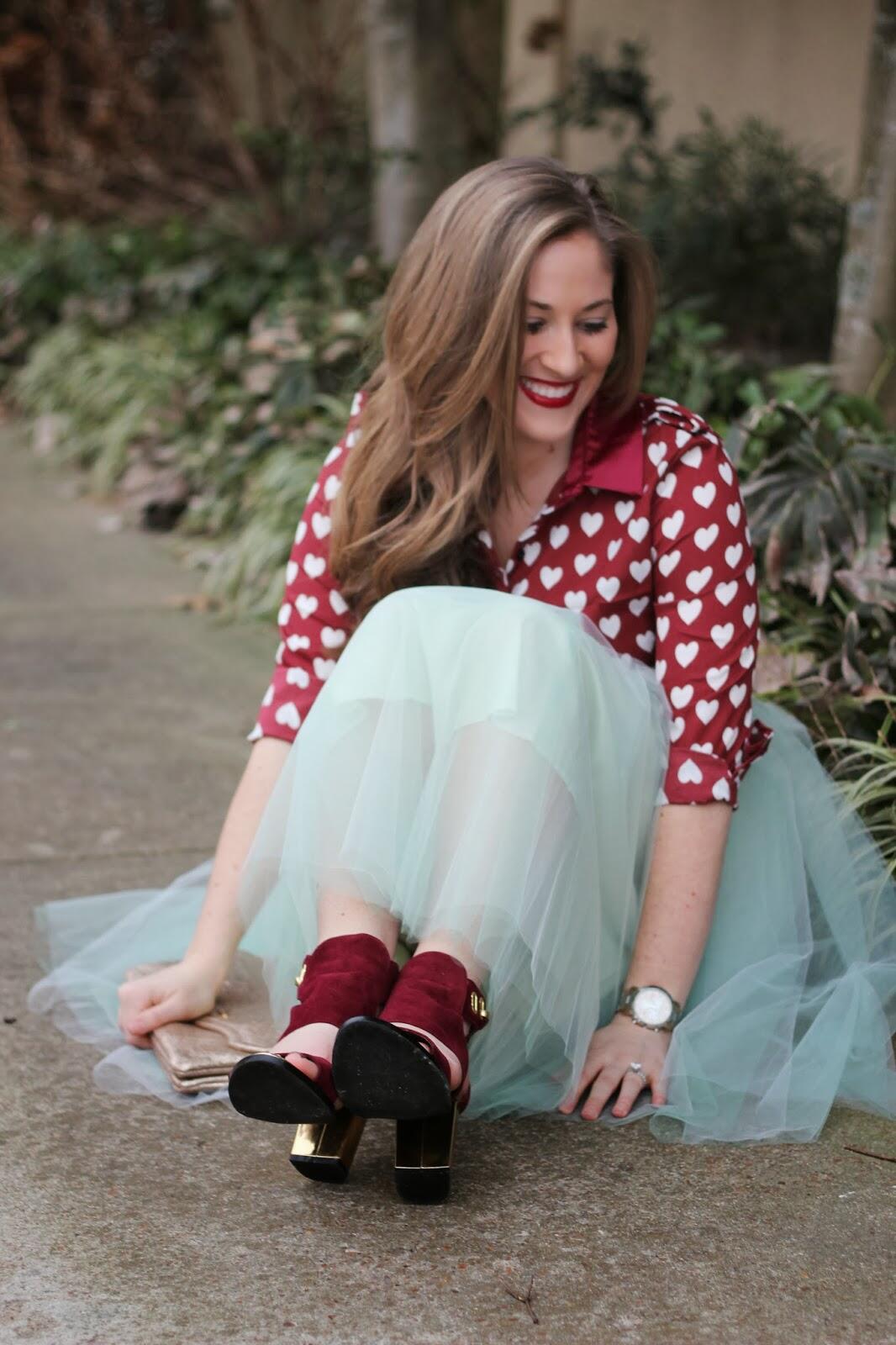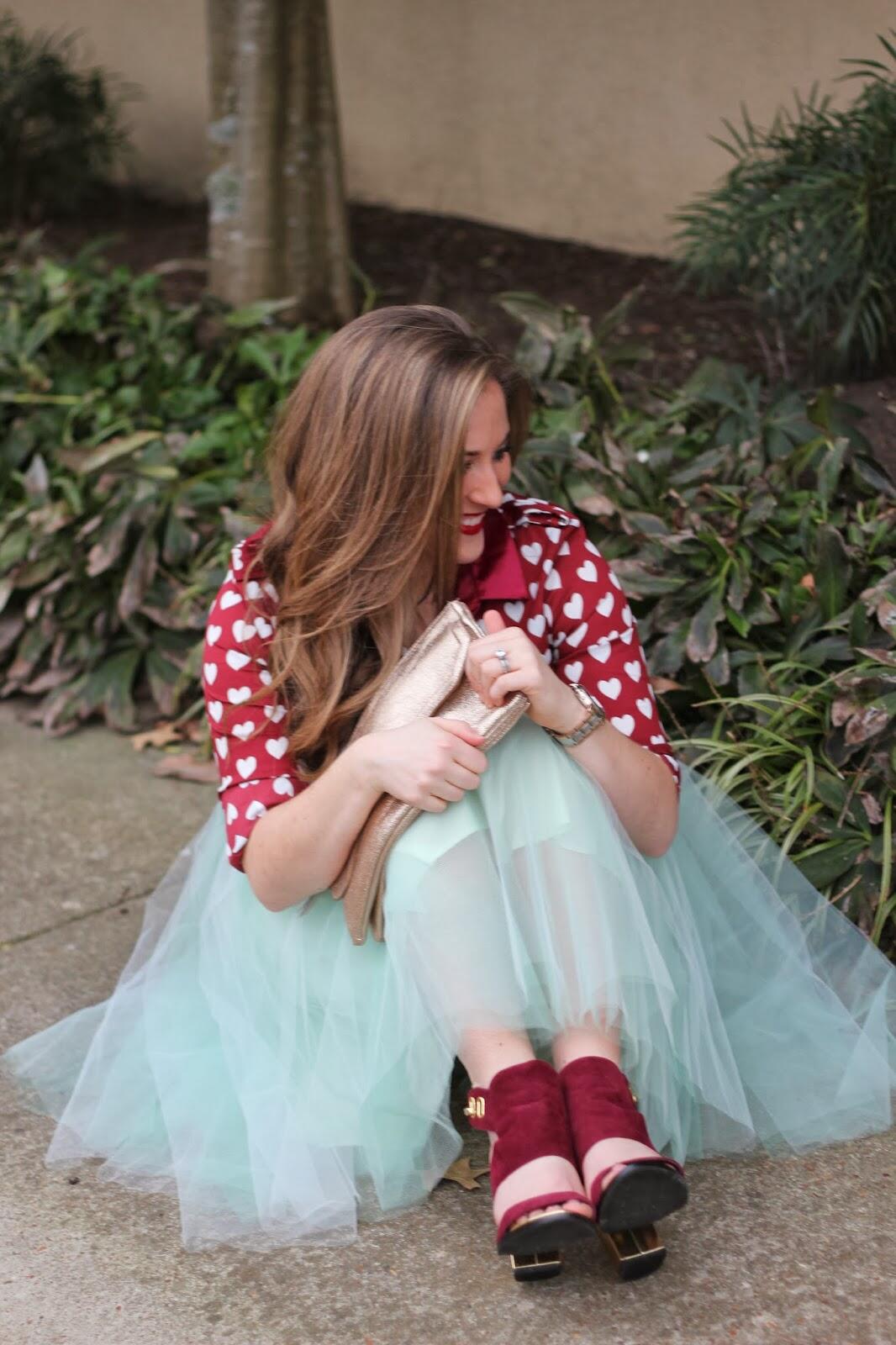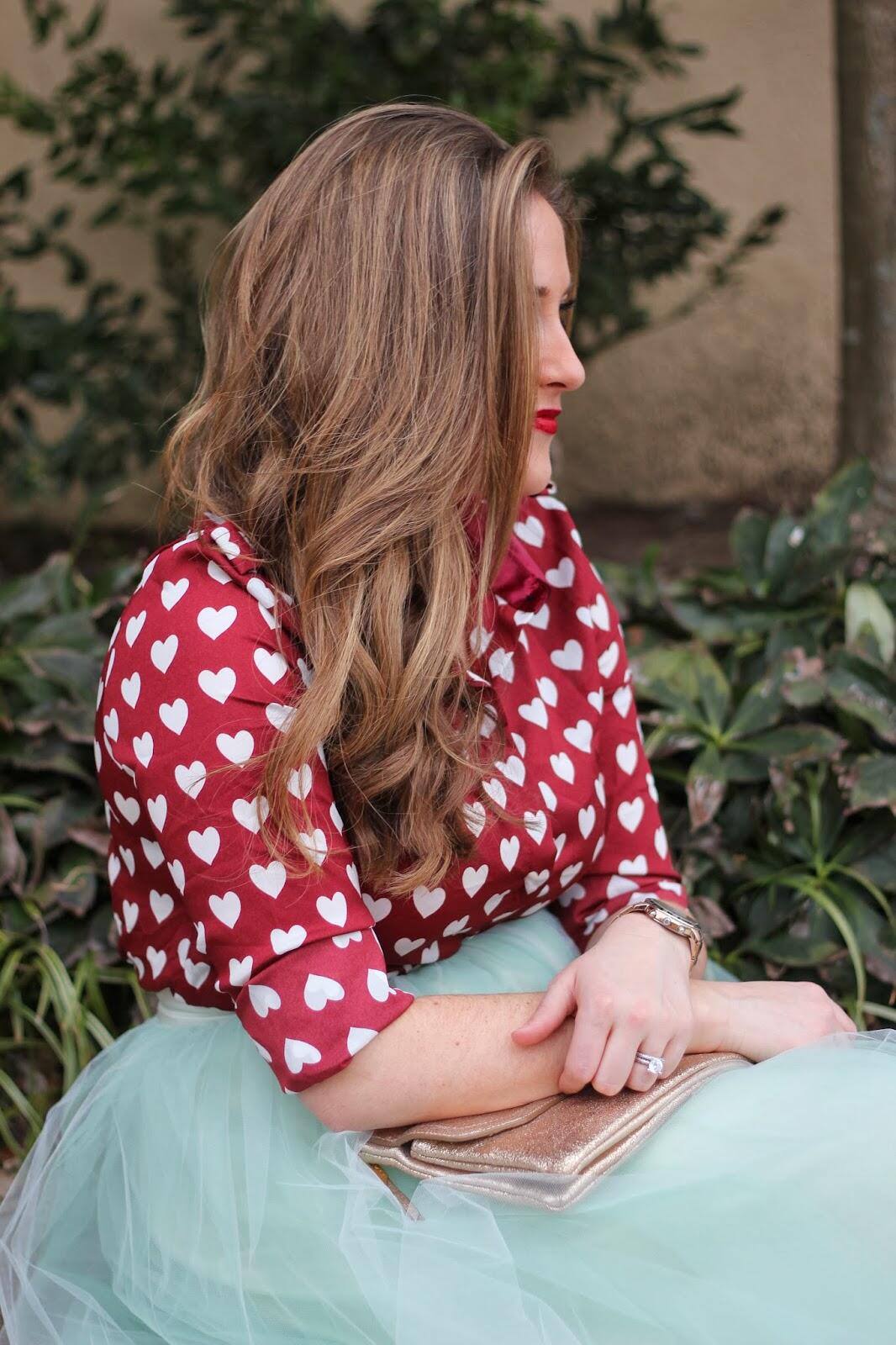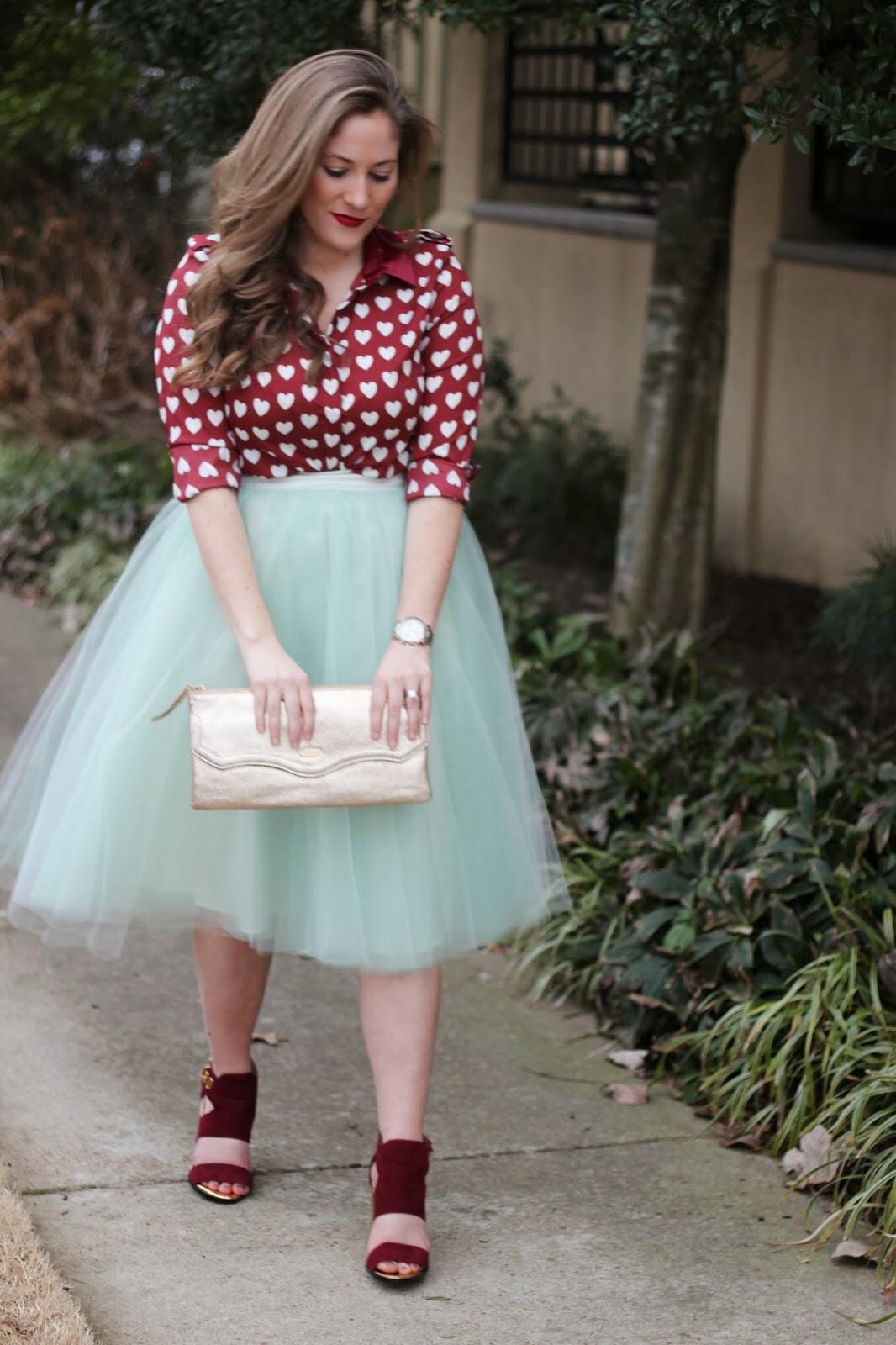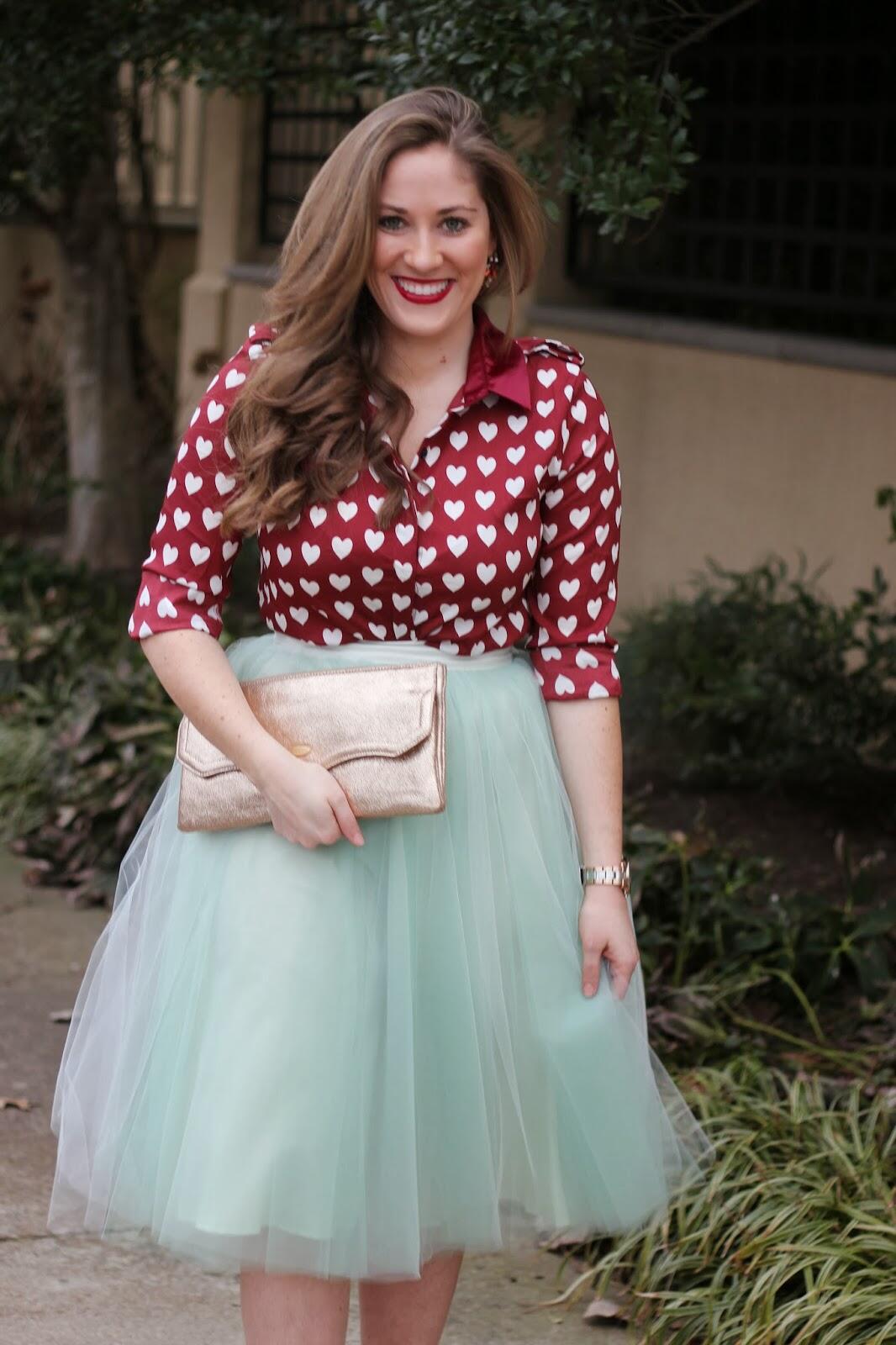 Thank you so much for stopping by the Trend Spin Linkup today! Today's trend is pink and/or red for Valentine's Day week! I have got not 1, but 3 Valentine's looks lined up this week, so I'm really excited. Make sure you check back tomorrow and Thursday to see the others. I have tons of pink in my closet but not nearly as much red, so I wanted to try to wear some red today.  I have been planning this outfit since December – sounds crazy, right?  As soon as I saw this top a couple of months ago, I just had to order it!  And I immediately envisioned ith with mint, and I'm so happy with the way it turned out.  Sometimes I will have an outfit in my head for weeks, I try it on, and then it looks horrible, but luckily sometimes it works out the other way.  Do you ever have that problem and think "what was I thinking?"  Luckily, today is not one of those days!  I want to wear this tulle skirt all day long and never take it off.  = )  What do you think about my VDay look? Now it's your turn to show us how you wear heels. Here are our top 2 bold lip looks from last week!
Featured Blogers in Heels
Next Tuesday's theme is neutrals. I have a tendency to wear lots of color, so I'm excited to do something a little different this time.
All bloggers will be able to submit their post links via the inlinkz widget below every Tuesday at 7:00am CST with their take on our trend of the week. This will allow bloggers to show off their personal style, find new followers and meet some great fashionistas! You will also have the chance to be featured on our blogs the following Tuesday! So grab the button (
on my sponsor page
) and link up. For all bloggers we simply ask that you please follow your 2 hosts and your cohost of the week –
Walking in Memphis in High Heels
,
The Fashion Canvas
and
Stilettos & Sequins
(the first 3 links in the linkup) and provide a link to the Trend Spin Linkup in your post or add the button below to your blog. Don't forget to stop by the
The Fashion Canvas
and
Stilettos & Sequins
to see how they wore their trend today. Then spread the word. Thanks, and see you next week in neutrals!