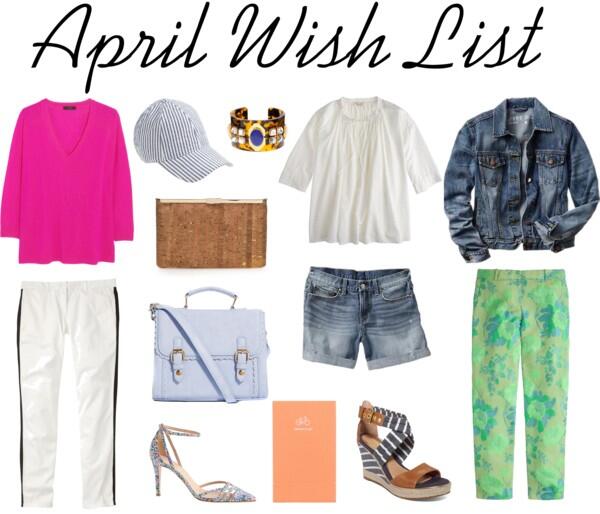 Happy Friday!  It is a beautiful sunny day, I'm off work, and tomorrow's is Shane's birthday party, so I'm in pretty great mood!  I just spent $200 on fried chicken and think I might have enough to feed an army.  It's always better to have too much than not enough, right??  Now I just have to figure out what to buy him for his birthday.  Somehow it snuck on me this year; I usually end up getting his gift months in advance.  I did buy his birthday card like 2 months ago.  Does that count?
This month I am craving bright colors and pastels alike and easy breezy layers like
this eyelet top
,
this denim jacket
and
these fun casual tuxedo stripe khakis
.  I'm sure you've noticed it in my wardrobe lately, but I have been adding in more casual and comfortable pieces.  They are just perfect to stay cool during the hot Memphis afternoons but still look great.  What's on your wish list this month?