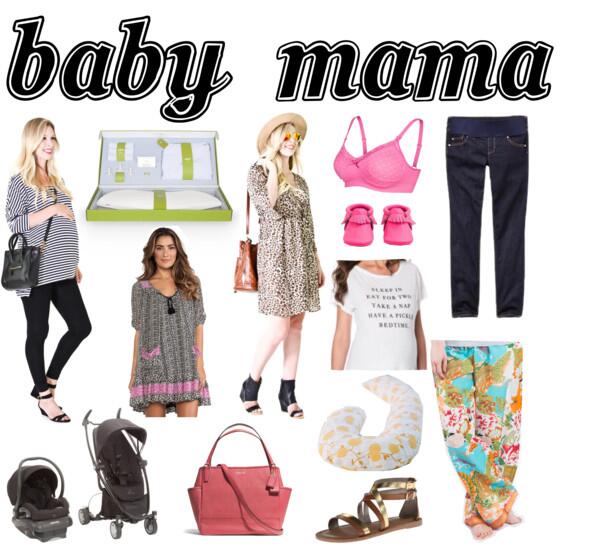 I have rounded up some items that I think every mom-to-be and baby need!  A really comfortable pair of
pajamas
and 
this amazing pregnancy pillow
that will make you wonder how you ever slept before it.  I have always loved Gap skinny jeans, and
their maternity ones
are just as great. 
This dress
isn't maternity, but it works perfectly before, during and after pregnancy.  I also adore
this Coach baby bag
.  I've been searching everywhere for a great diaper bag that was leather, and I think I have found it.  Isn't the color so adorable too?!  And last but definitely not least, you have got to check out
this tee
!  The words definitely describe pregnancy perfectly.  It is too cute!
Today is day 1 of my 10 day vacation.  I haven't been off this many days in a row in about 7 years so I am pretty excited!  We are headed to Orange Beach tomorrow to soak up some rays for a week.  I'll still be posting as normal though, and of course you can see more of my trip by following me on Instagram
here
.  Have a great weekend friends!