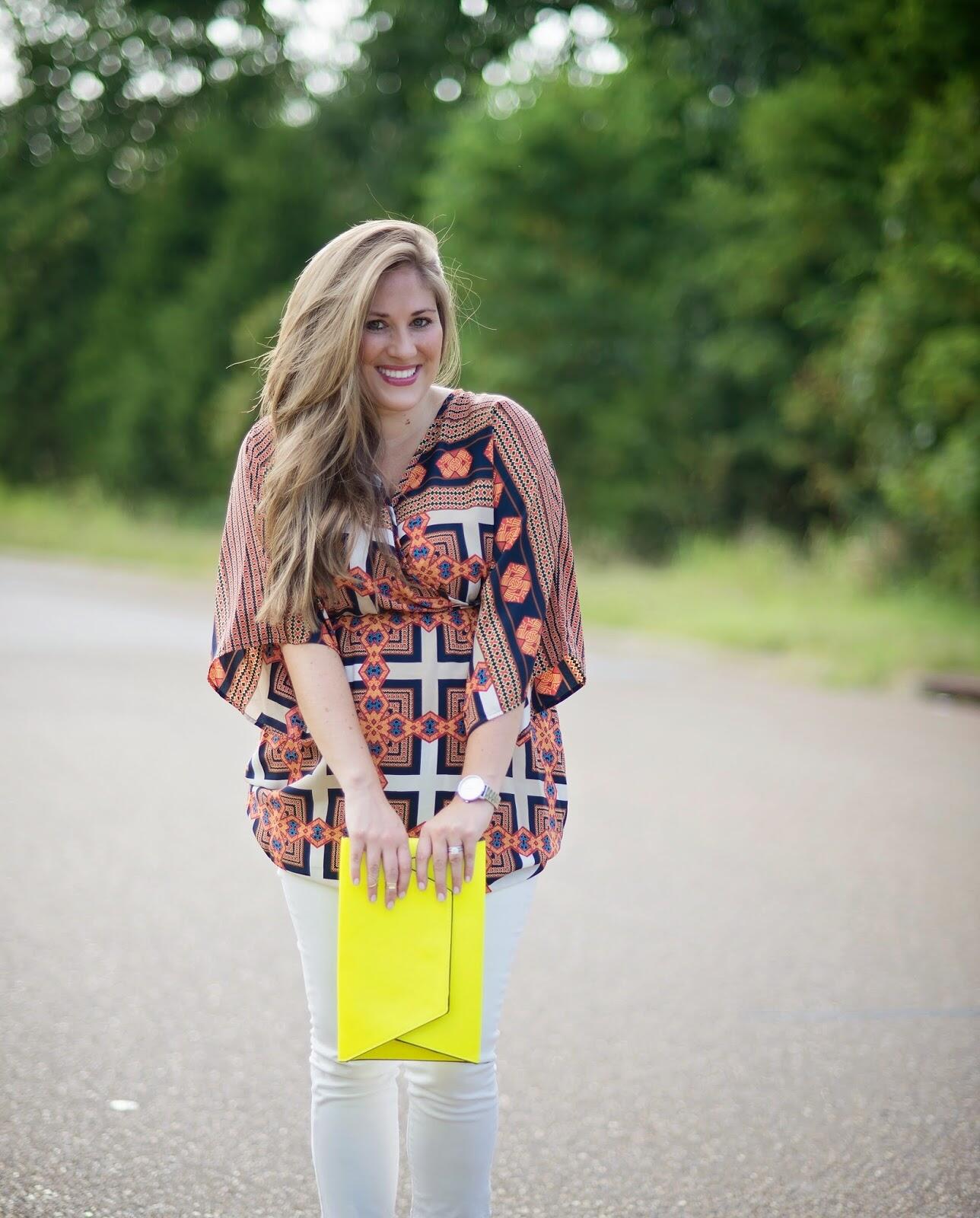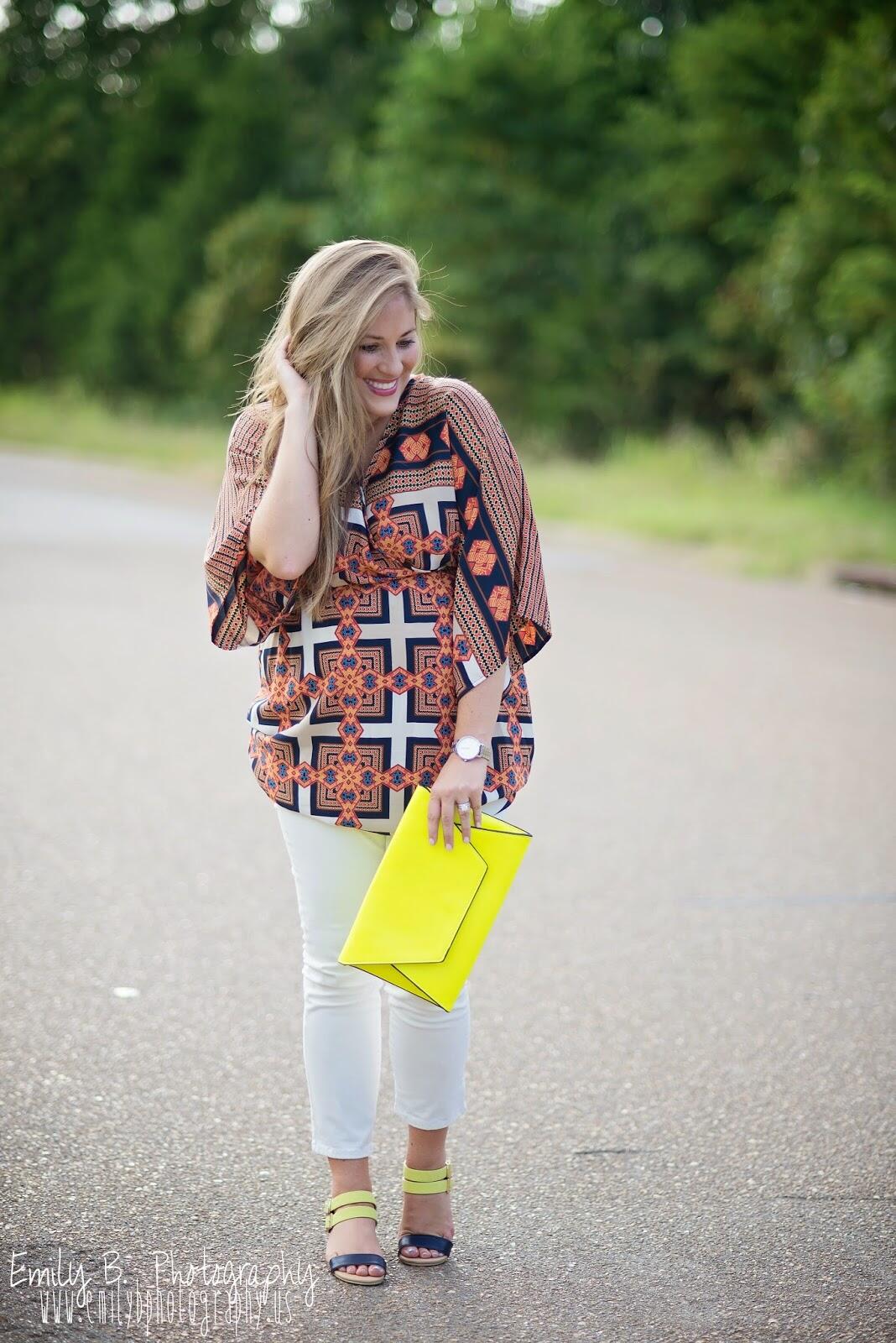 To say this has been the summer of sandals for me is an understatement.  If you've been reading my blog for a while (or even just one day before I got pregnant), you know that I LOVE my high heels!  At 32 weeks pregnant now, I completely understand why women love sandals.  I'm surprised it took me this long to realize it honestly.  Give me a comfortable pair of sandals, a maxi dress and some watermelon, and I'm set.  Yes, I think I just hit an all-time low with that comment lol.  Okay, back to the sandals. 
LeBunny Bleu
recently sent me this pair, and I love the color combo on them.  They matched my dress that I wore as I tunic perfectly.  I even wore them to a shower
here
.  Make sure you check out their great selection of
sandals
right now.  The pair I'm wearing and some other cute ones are even on sale.
Update on Leighton – She is doing great, kicking constantly and getting big (i.e. I am too.)  We had another 3d ultrasound on Monday, and the pictures they got were pretty blurry and not that great, but we were just happy to be able to get some.  I've always though that 3d ultrasound pictures looked so creepy, but now it amazing how Shane and I have changed our tune.  All showers are planned and will be over before October comes so we are looking forward to just sitting back and waiting.  We are counting down and looking forward to October getting here.  = )