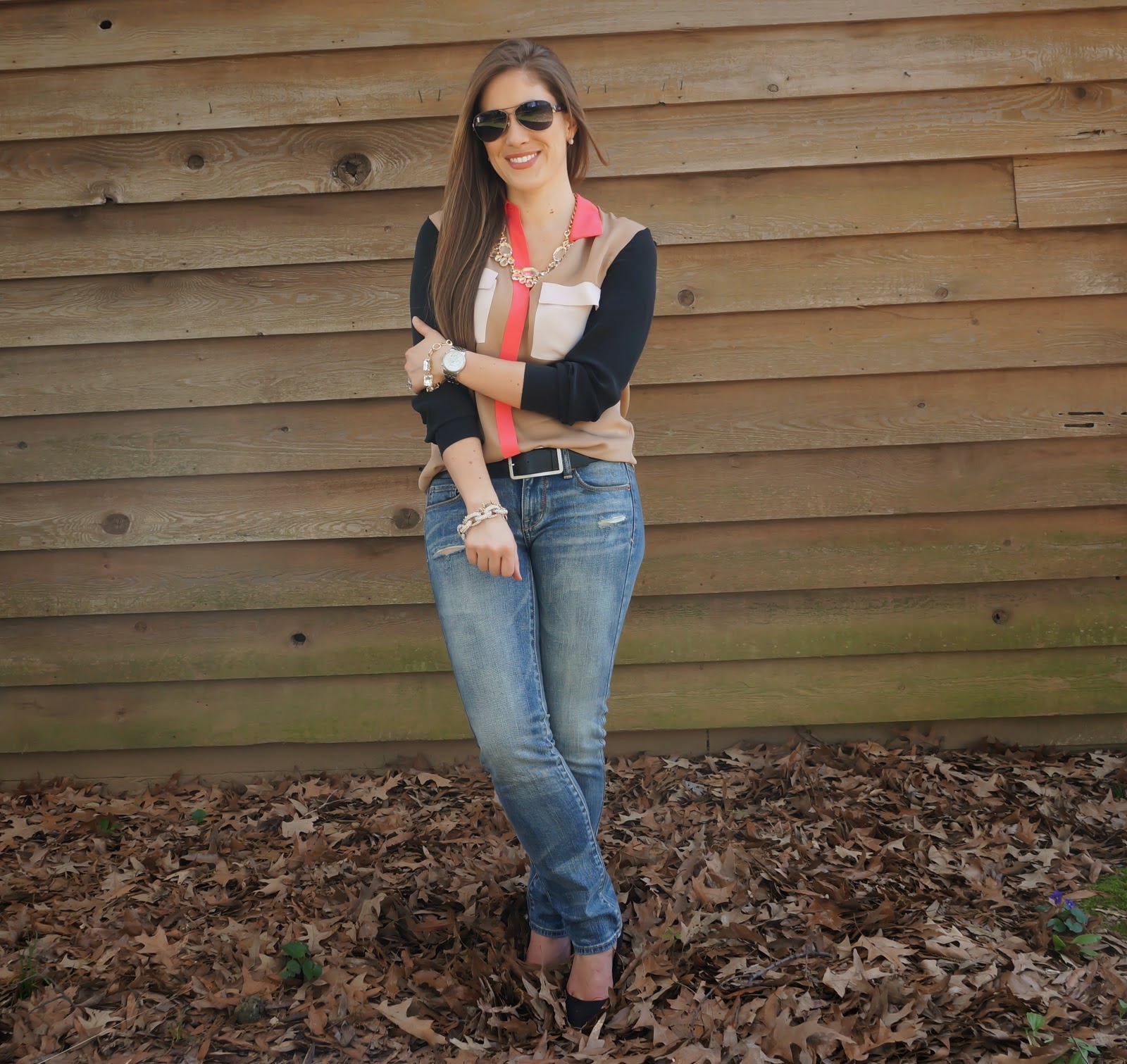 As ready as I am for fall, fall fashion, hot chocolate and decorating my front porch with mums and pumpkins, I am even more ready to fit back into my pre-pregnancy clothing.  Even more specifically, I am ready to fit back into my favorite jeans!  You really don't realize how nice it is to wear the perfect pair of skinny jeans until you have been wearing maternity jeans for months.  = )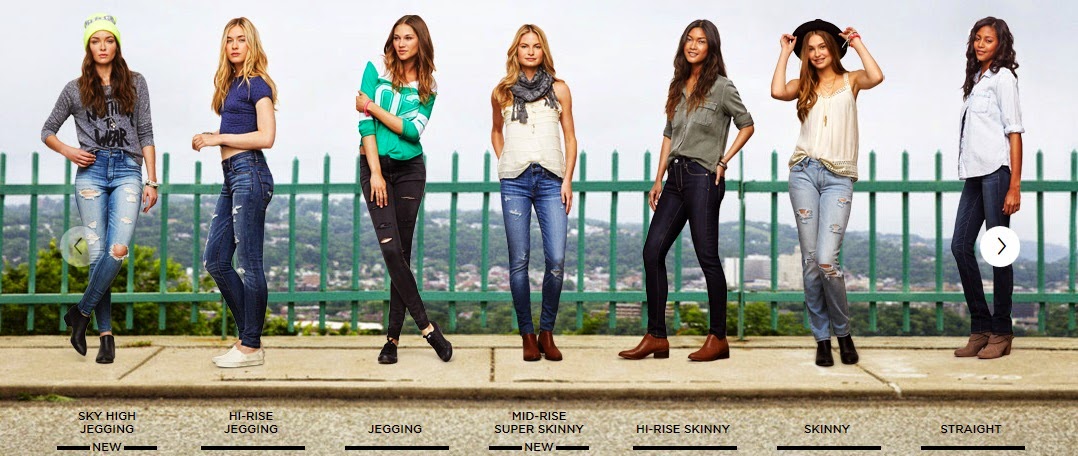 With over 13 fits, 70 washes, and a price that doesn't break the bank,
American Eagle denim
is definitely one of my favorite brands of jeans, and I can't wait to (hopefully!) slip back into one of my favorite pairs above.  I especially love American Eagle's distressed styles and their boyfriend jeans – perfect for when I'm looking for a trendy or laid-back and casual vibe.  They have some amazing deals going on right now on their
AEO fall collection
.  All of their jeans are on sale starting at only $24.99!  It is normally pretty hard to find a good pair of jeans for under $100, but now you can stock up on 4 pairs for the price of what I would normally pay for one.  With a baby on the way, this is key.  I am looking for affordable pieces that will last, be a staple in my wardrobe and not cost too much money.  And you can also save 60% off all of their clearance and get free shipping with no minimum purchase today only!  On 9/29, they are offering free shipping with a $50 purchase.  Make sure you also check out all the
American Eagle coupon codes
 right now to save even more.  Have you stocked up on your fall denim yet?