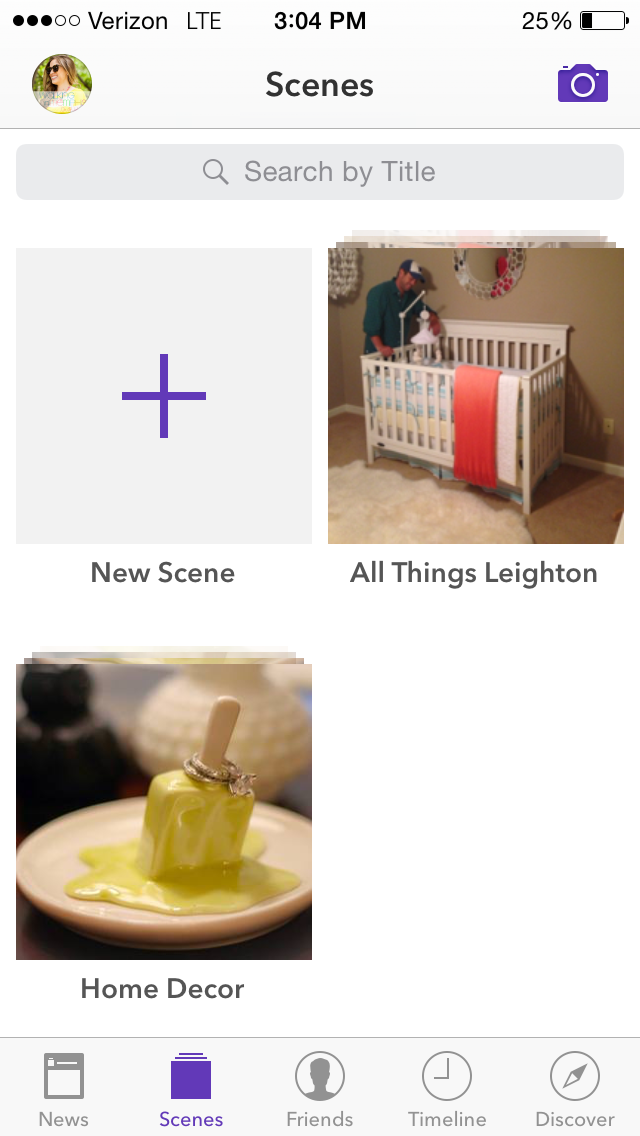 I just recently found a new app, Seahorse, that I just have to share about.  Let's be honest, we live in a technology driven world, and most of us rely on our cell phones.  I rely on mine more as a camera than I actually do to talk to people these days.  I take pictures all day long to document things, and I've noticed this has become even more important with a baby on the way.  I want to literally document EVERY single moment surrounding this pregnancy and Leighton.
Seahorse is a new app for documenting life by sharing photos with friends and family members.  You can download it on your iPhone 
here
or your Android
here
.  It is fast and free to download, and it is even easier to use.  Once you download it, all you have to do is sign up and then tap the camera icon in the app.  From there, tap new scene to create a scene, and then enter in a title for your "scene."  A scene is your collection of photos that you want to share with others.  Then you can invite anyone to view your scene just by clicking add friends and entering in their contact information.  All photos on the app are private unless you invite others to view them.
One of my favorite things is that you can set up the app to automatically sync all new photos from your camera or even other apps such as Instagram.  The best part though is that you can zoom in on the photos in the Seahorse app.  It might seem like a small thing, but this is honestly my favorite feature!  Seahorse also saves the original photos in the original resolution, so you know that when you or friends access them, they will be getting the original high resolution photo.  This is especially great when going back and saving photos from the app to order prints of.  This will be perfect for me when finishing my pregnancy photo album.  Only the friends you invite to view each scene can see the photos you add, so you can easily keep photos private and just share what you want to share.  The photos I take are automatically synced to my Seahorse app, then I add them to the scene, and this has been so helpful in sharing moments with family members, like my "All things Leighton" scene.  It is so much easier to share these photos with friends than to email them to them.  Also, whenever I add new photos to the scene, it automatically updates and my family can see them too.
Now through October 31, Seahorse is offering an extra 5GB of storage with the promo code CLEVERHORSE.  It's a great way to store photos without taking up space and slowing down your phone.  Make sure you download the Seahorse app, and let me know what you think about it.  It is definitely one of the easiest and quickest ways I've found to organize your photos and share those memories with others.  = )
I was selected for this opportunity as a member of Clever Girls Collective and the content and opinions expressed here are all my own.