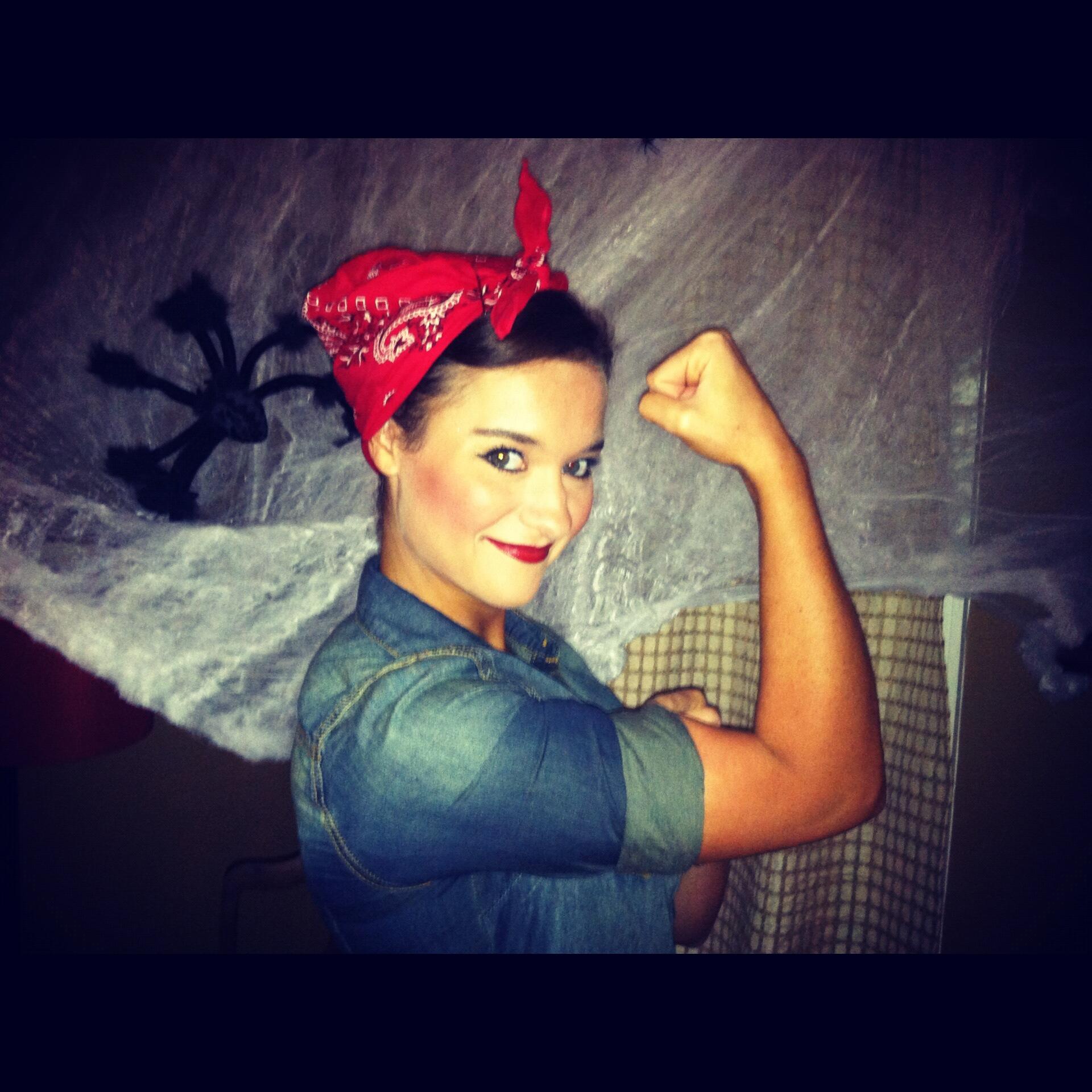 Good morning! I'm so thankful Laura let me join you today on her blog!
I'm Heather and I blog at
My Life Well Loved
, a healthy living lifestyle blog. Just to give you a little background
on me: I'm married to my college sweetheart, Eric and we celebrated our 5 year
anniversary in
New Zealand
at the end of last year! I'm a Christian and my passions include
Pure Barre
, clean eating (meaning non-processed foods), social media,
workout swag
and helping others to love their lives well. I always enjoy dressing up
whether it be for a party or for Halloween, so I thought I'd bring by a fun
last minute Halloween look for you guys to try out!
Do you remember the government-issued posters from back in the day with the We Can Do It label stamped across them? The iconic woman on the posters is Rosie the Riveter. She is the poster child for working women while most of the men were off at war. This was an empowering costume to wear, and I had a lot of fun with it!
Not only was this costume comfortable and warm, it was also a lot of fun to strike the pose all night long!
Here's what you'll need:
For this costume, I bought one item–the denim shirt I wore. I could have easily gone to Goodwill or borrowed one from a friend but I've been wanting a chambray style shirt anyway so when I saw this one from Target, I knew it was worth the purchase for my costume and everyday wear! It was $22 I believe. I borrowed some J Crew navy blue capri pants, boots, lipstick/liner, and a bandana to pull this look together.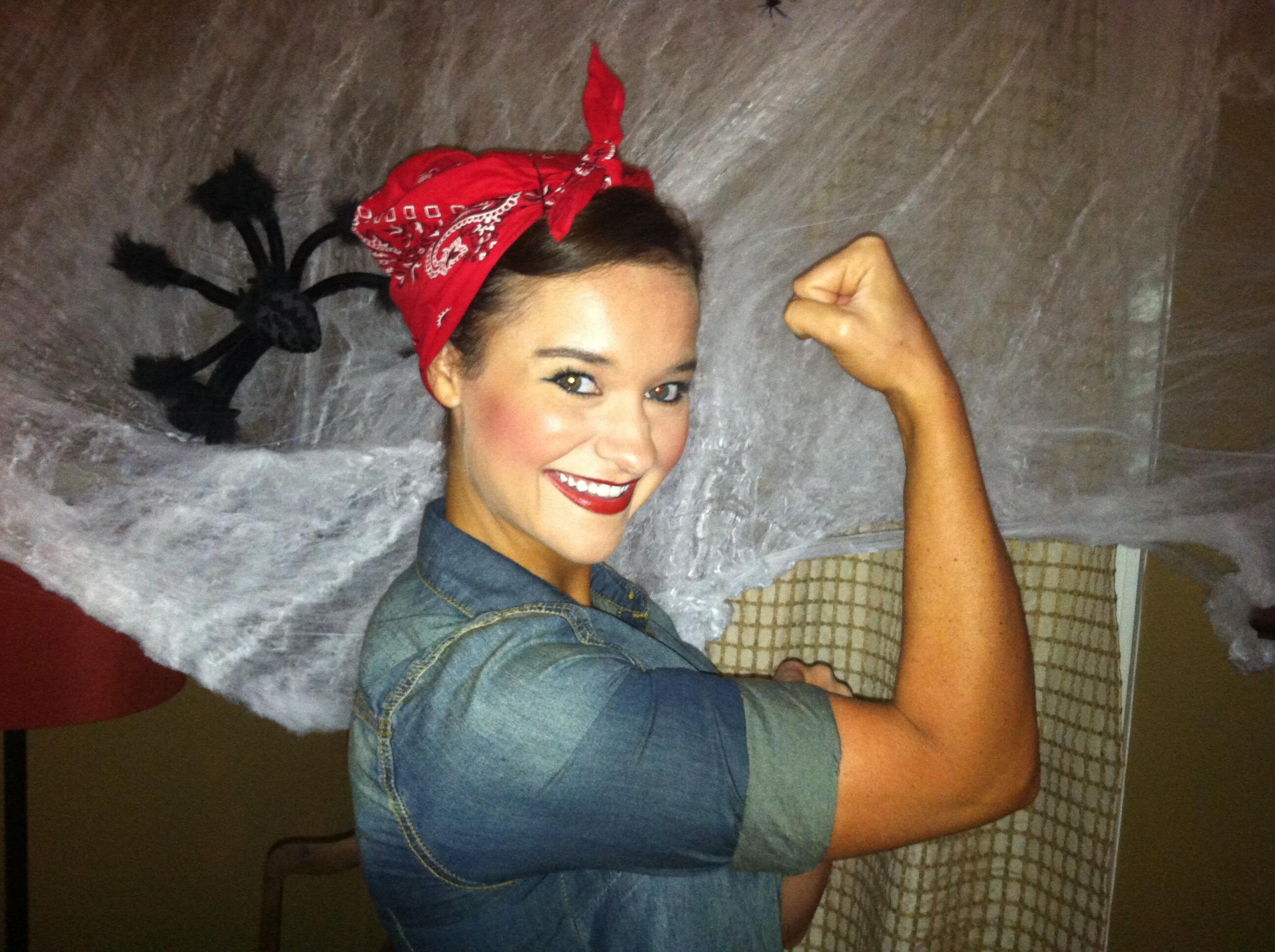 I did primer, foundation, neutral eye makeup, dark cat eye black liner on my upper lid, mascara, lip liner & lipstick that stayed put all night from Mac for my face. Then we just pulled up my hair in a simple twist and tied the bandana on top. I lucked out because my friend Bryan is in the military and let me borrow his American flag emblem to put on my sleeve. See? Easy!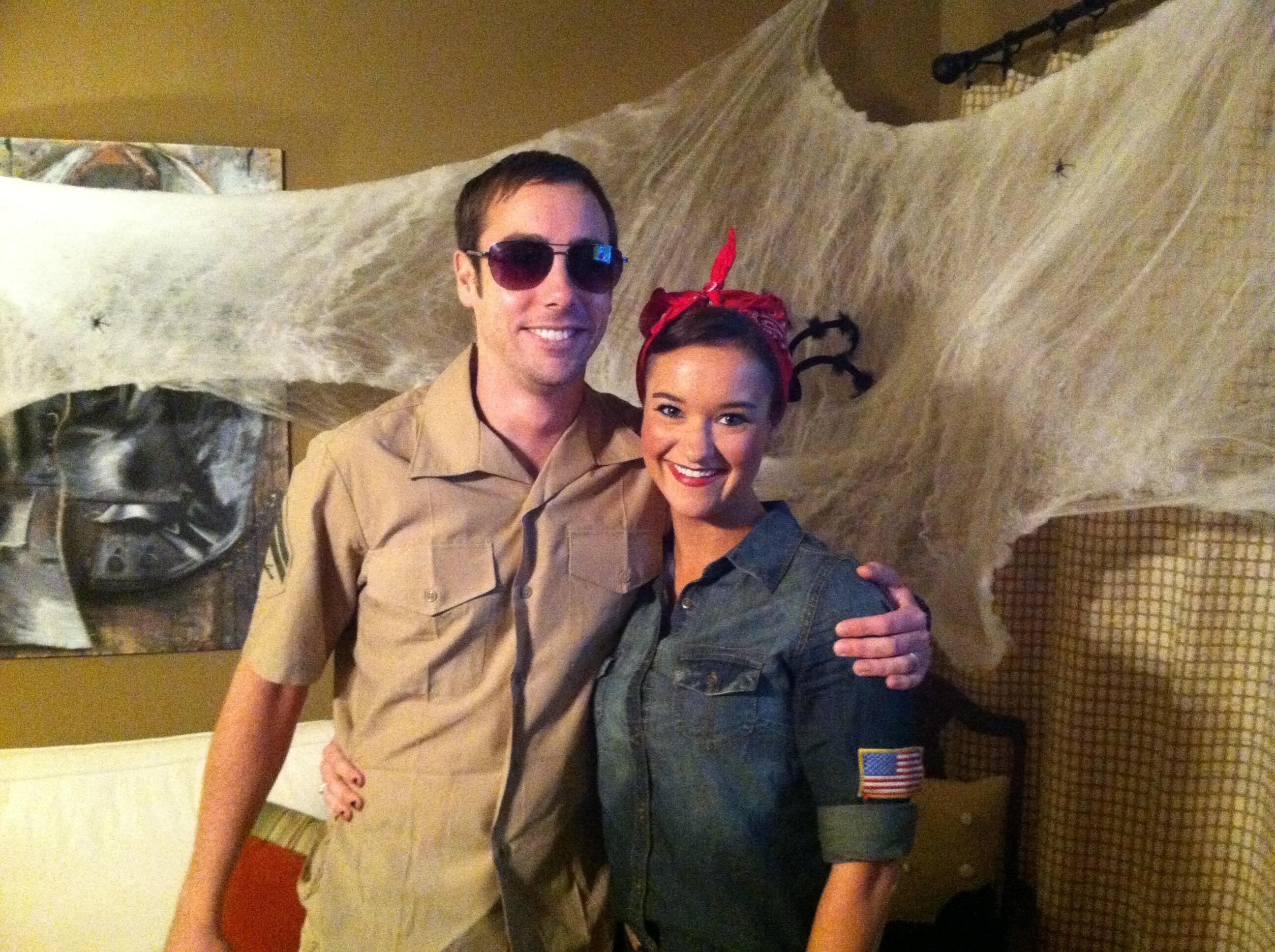 Oh and just in case you were wondering….yes, that's my hubs dressed up as a cop from Reno 9-1-1 so there's an easy costume for your guys if you need one too!
I'd love to hear what you guys are dressing up as for Halloween (in the comments below) and please come visit me at My Life Well Loved!