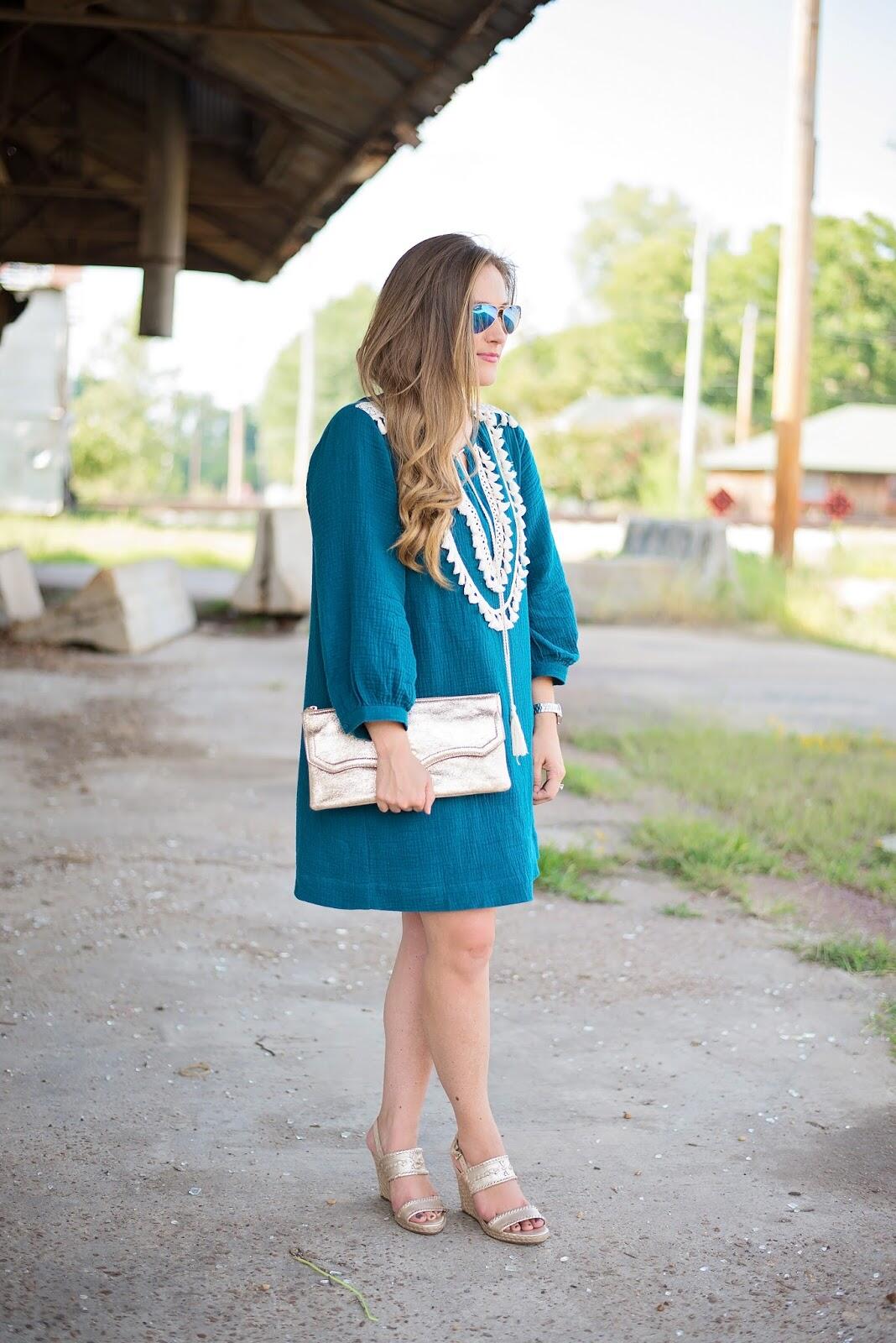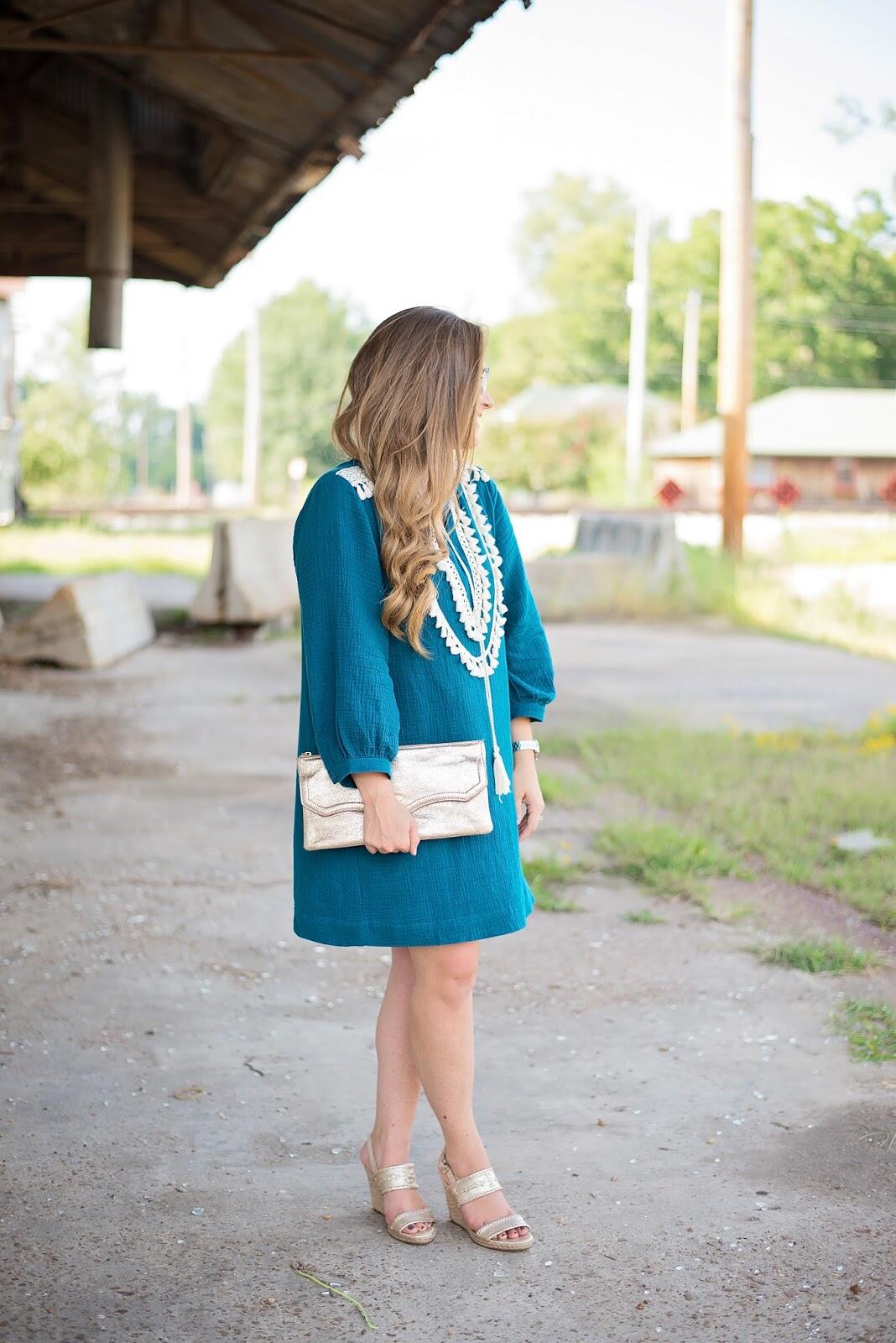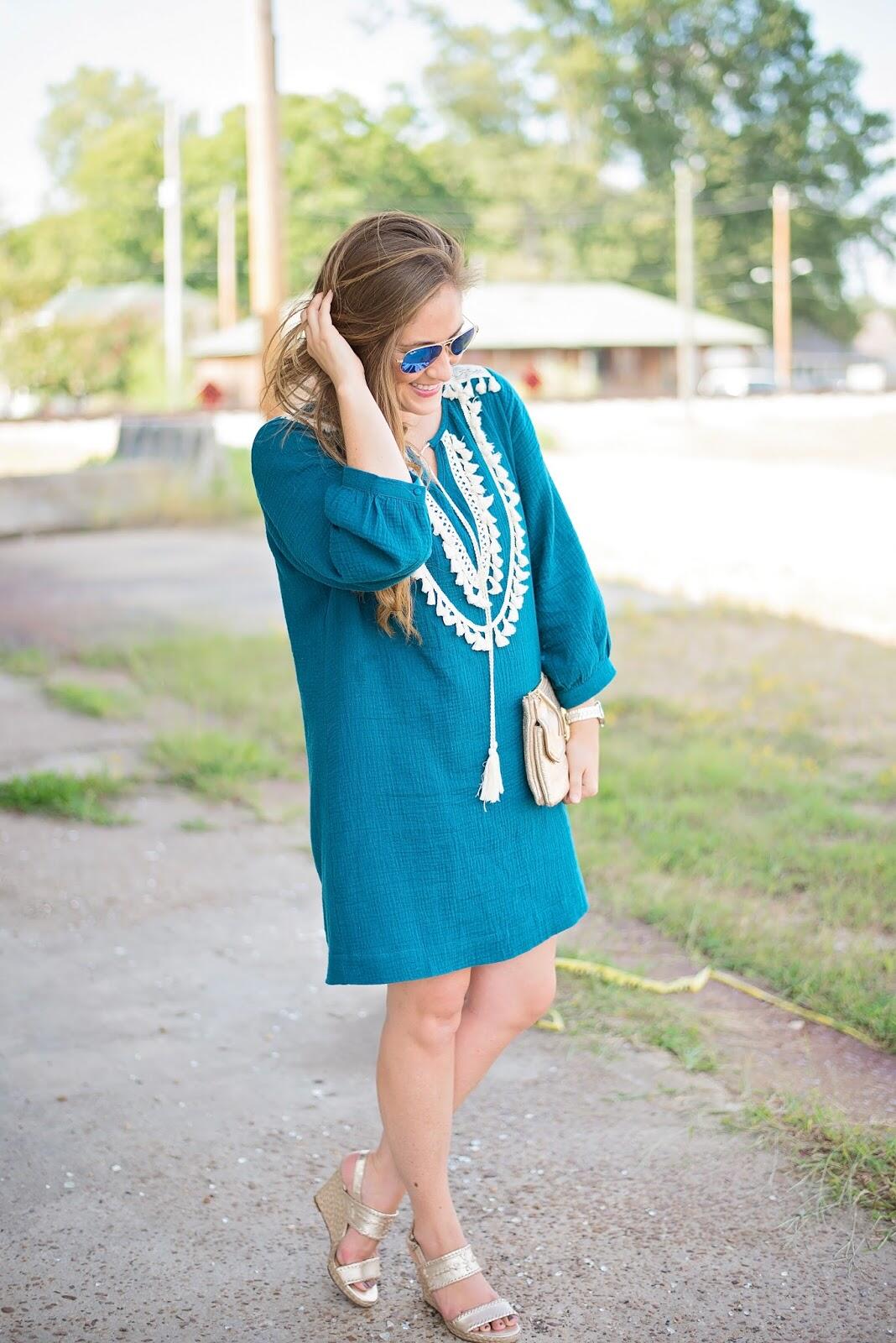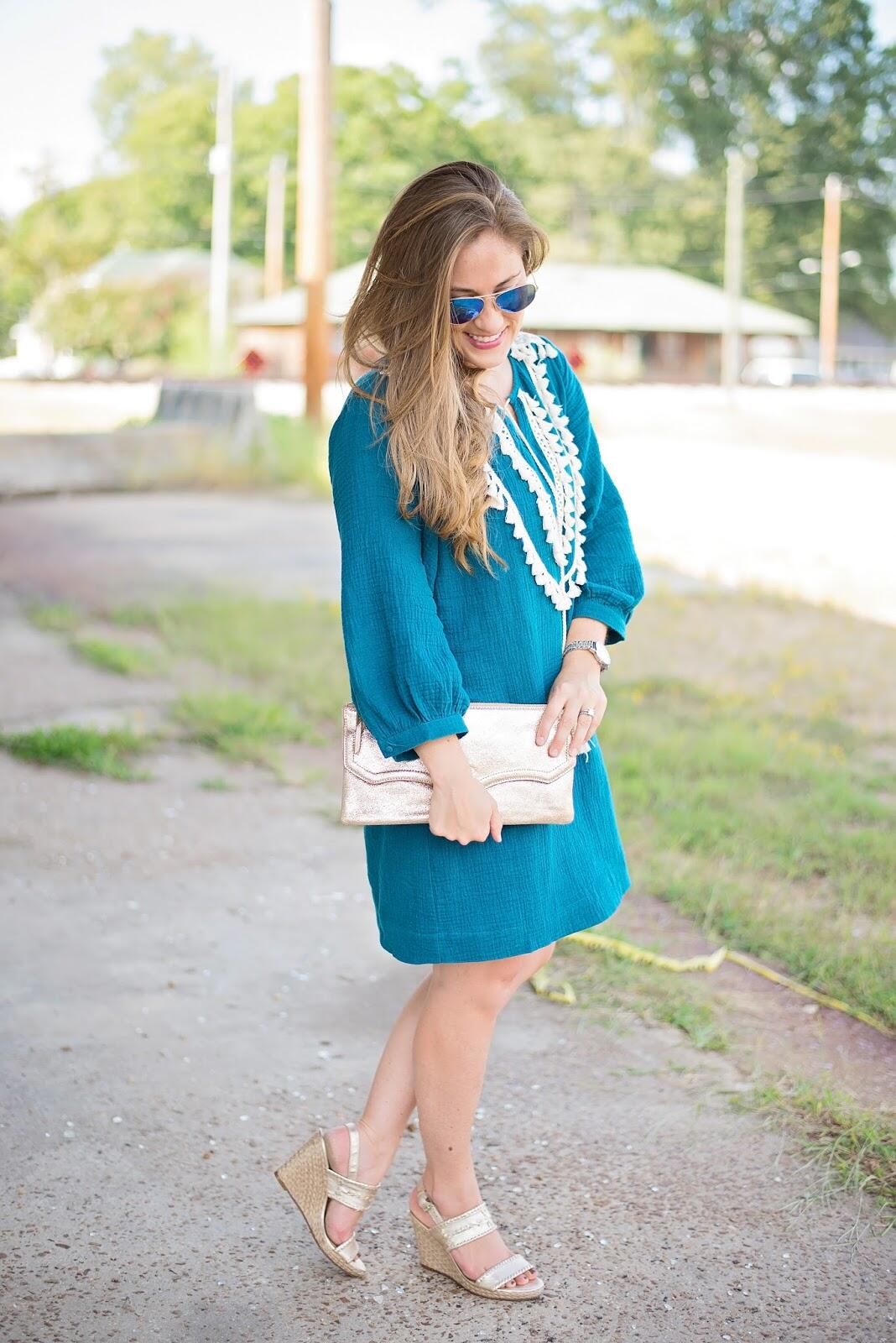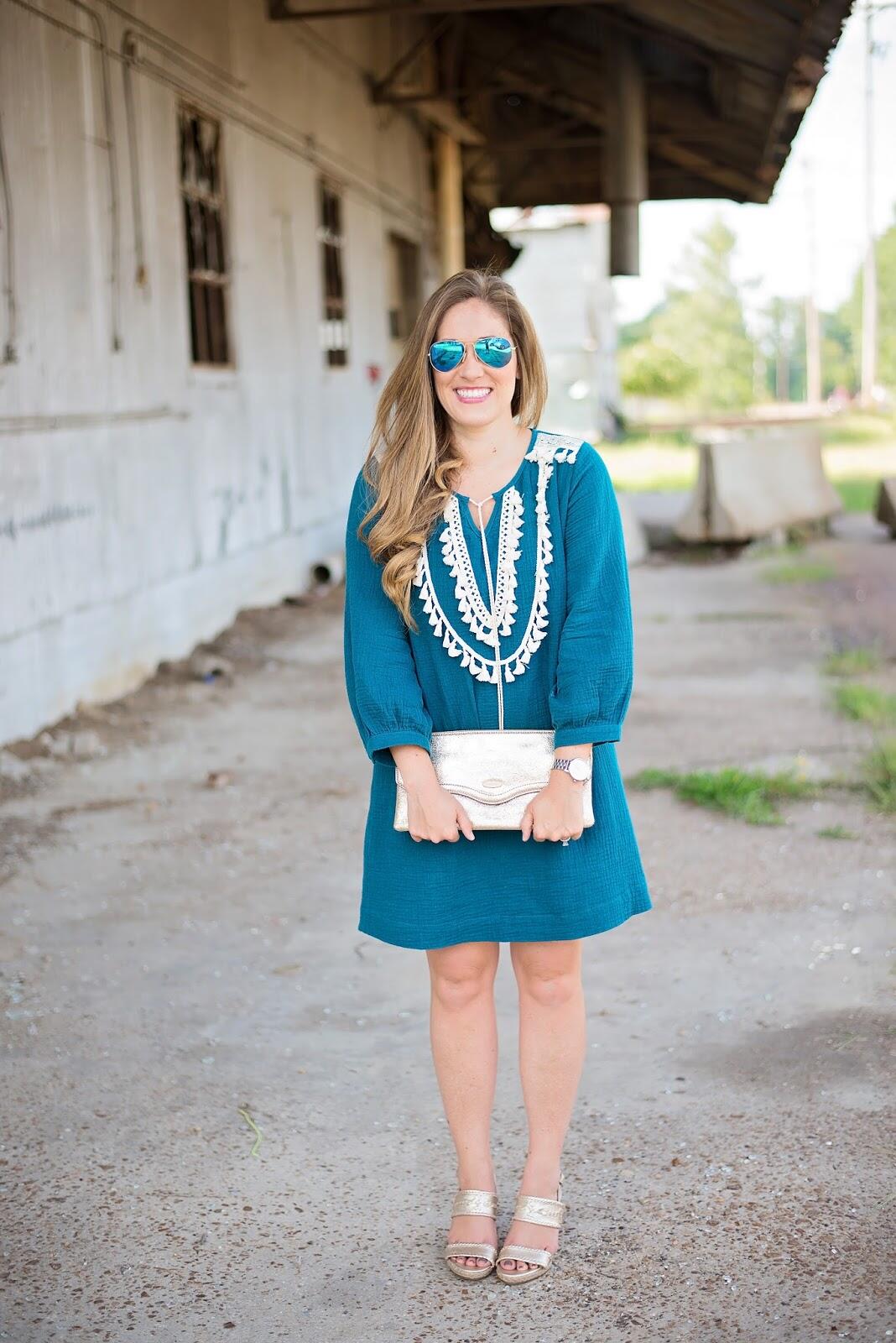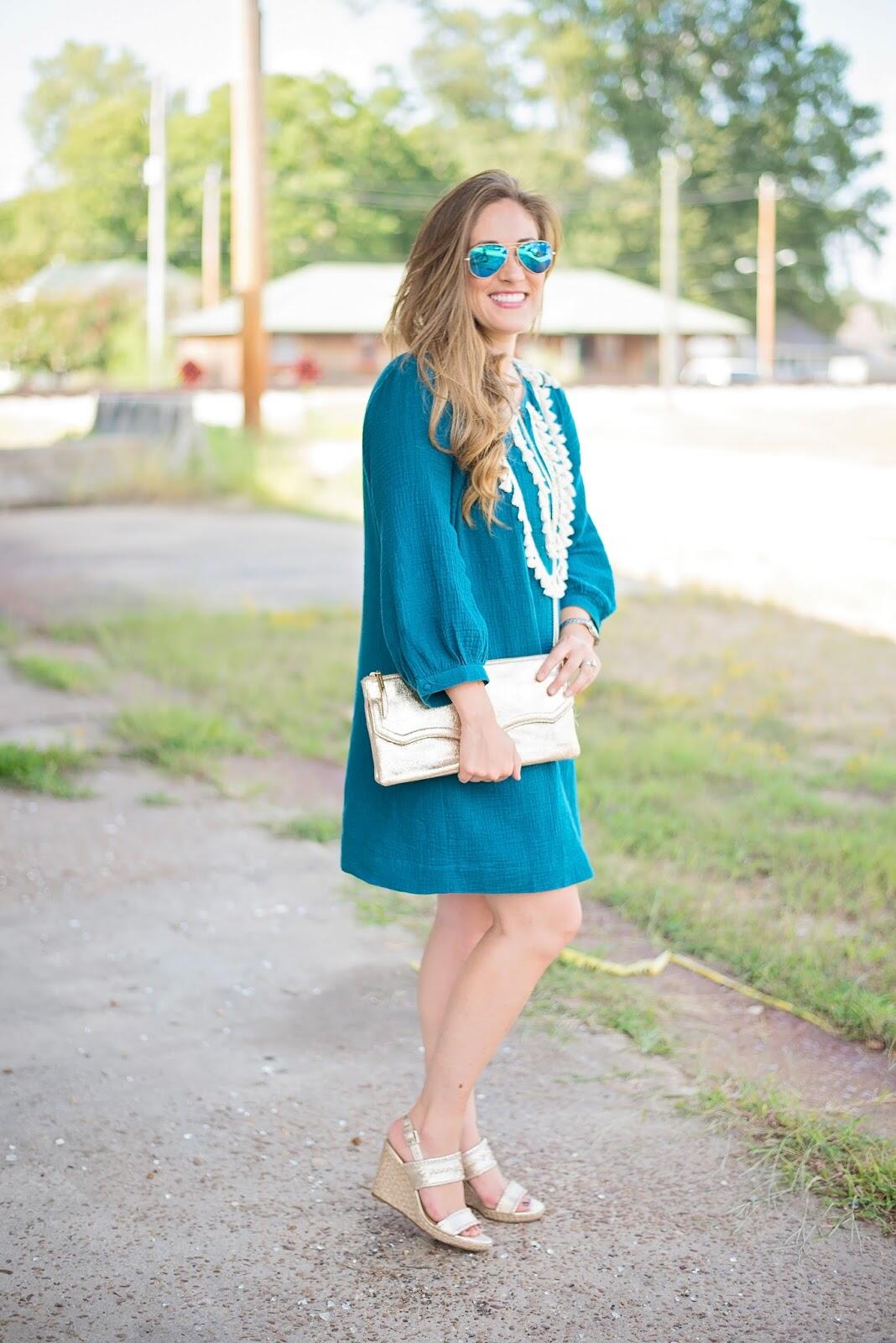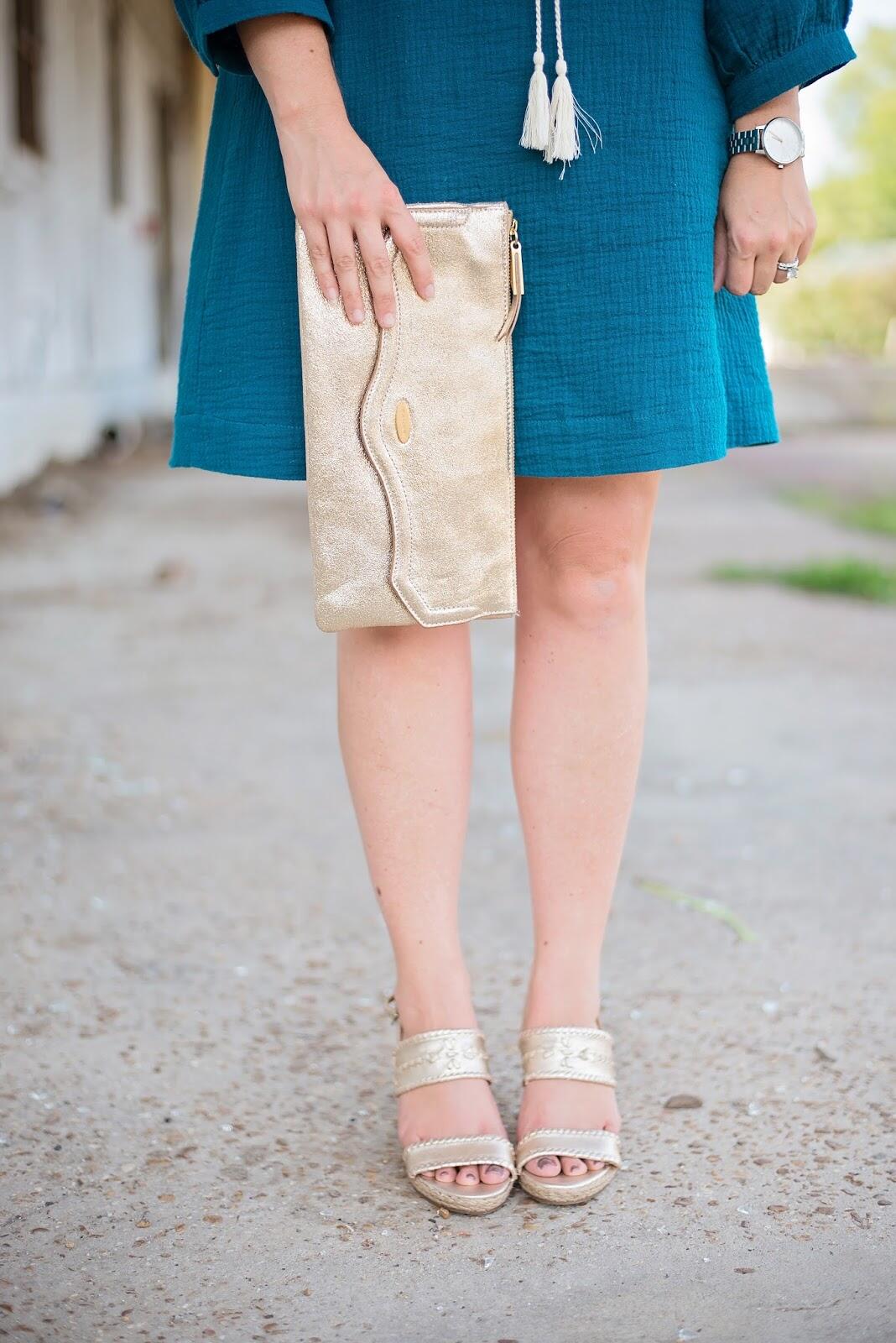 Today I decided to wear a look that transitions well from
spring into fall if it is still a little warm in your part of the internet.  I bought this adorable boutique brand dress
off eBay about a month ago, and I've been wearing it nonstop.  I've paired it with sandals, wedges and even
boots and booties on those cooler days.
The material of the dress is a little on the thicker side, so it
definitely works for year-round in my opinion.
Out of nowhere, it turned out pretty cold on Saturday.  It was in the 60s and windy.  Shane and I went to our first wedding since
having Leighton.  We sat in the second
row, and she was so good.  She babbled a
little here and there, but it was an outdoor wedding so it didn't seem to
bother anyone.  We bundled her up in her
first coat she has ever worn, and she looked like such a cute (though I'm
biased!)  She gobbled up almost an entire
bowl of potato soup at the reception, so I would definitely say she had a good
time.  Yesterday, Leighton went to
Mistletoe Merchants with me, my mom and my sister.  I actually left with only buying one thing
(an adorable striped dress you'll be seeing soon.)  Then we went to a pumpkin patch out in East
Memphis, and Leighton wanted all the pumpkins, especially the big ones.  Make sure you follow me on
Instagram
so you
can see our pictures from over the weekend (including Shane and Leighton
twinning.)  = )  Happy Monday ladies!