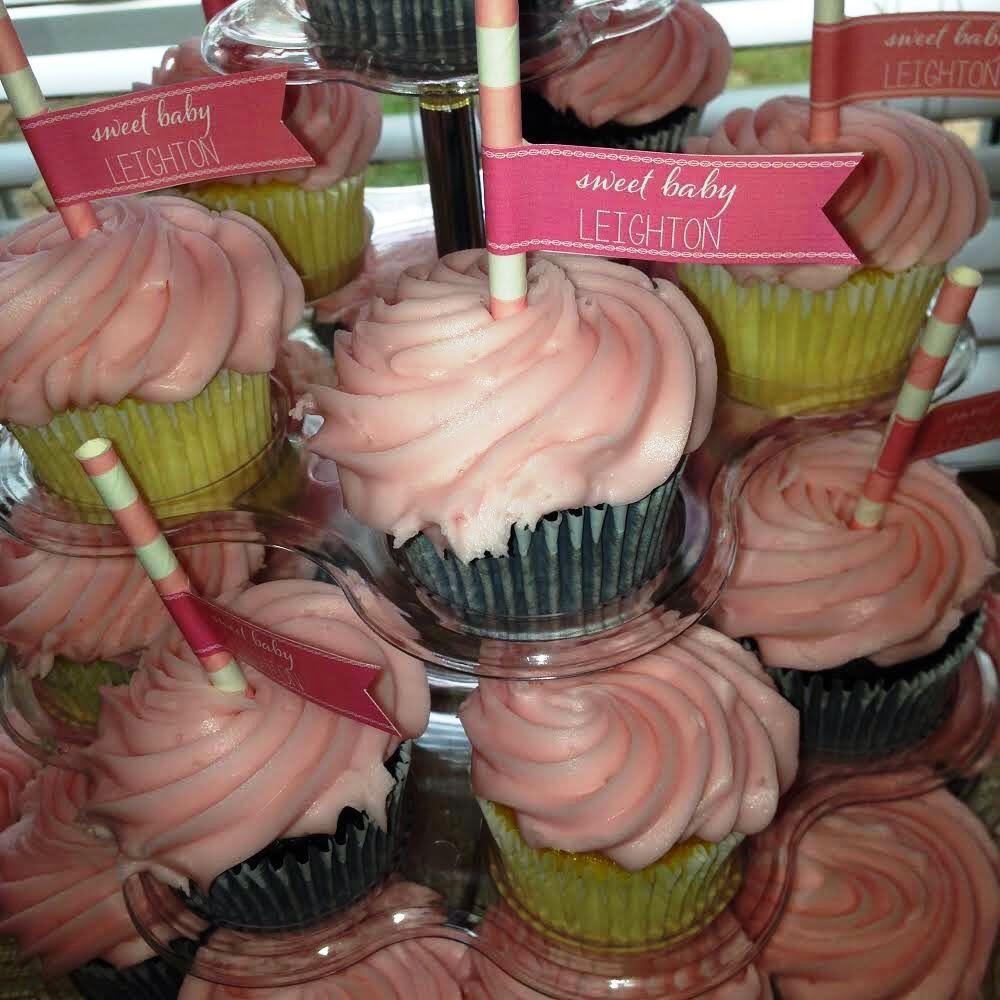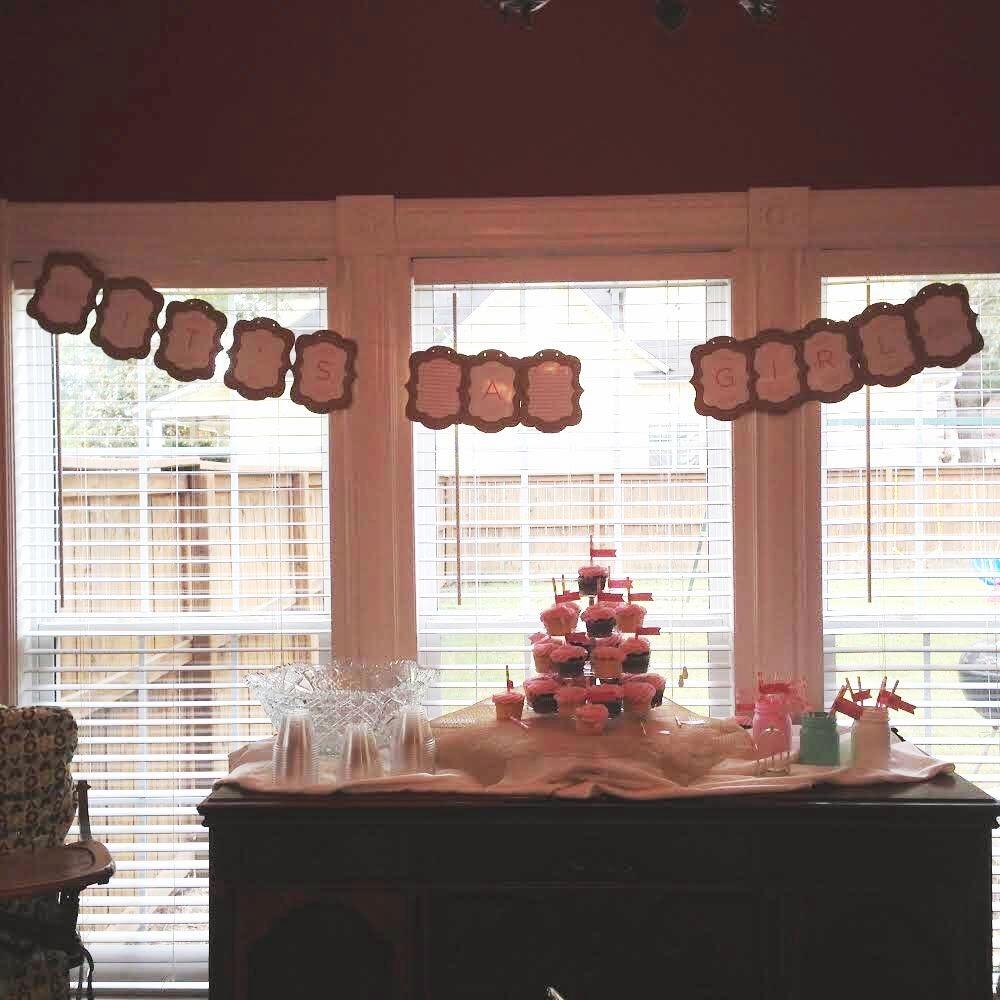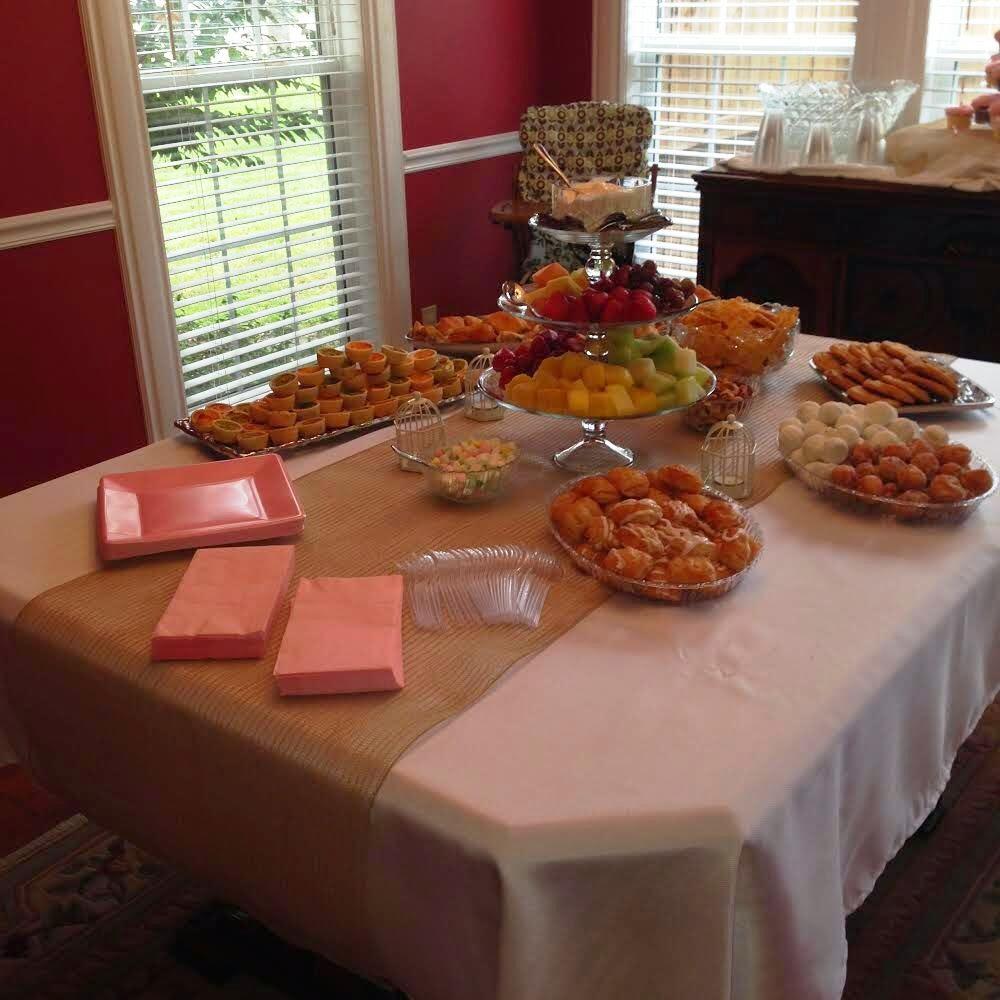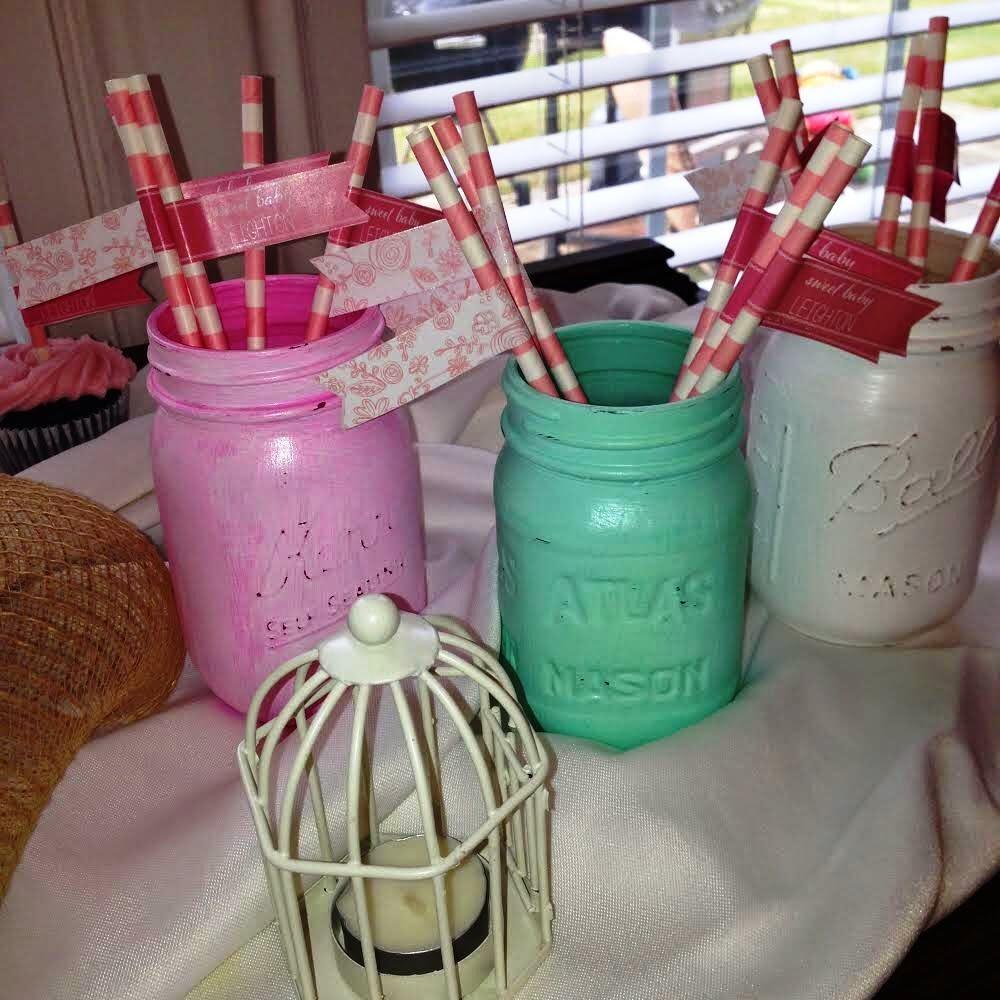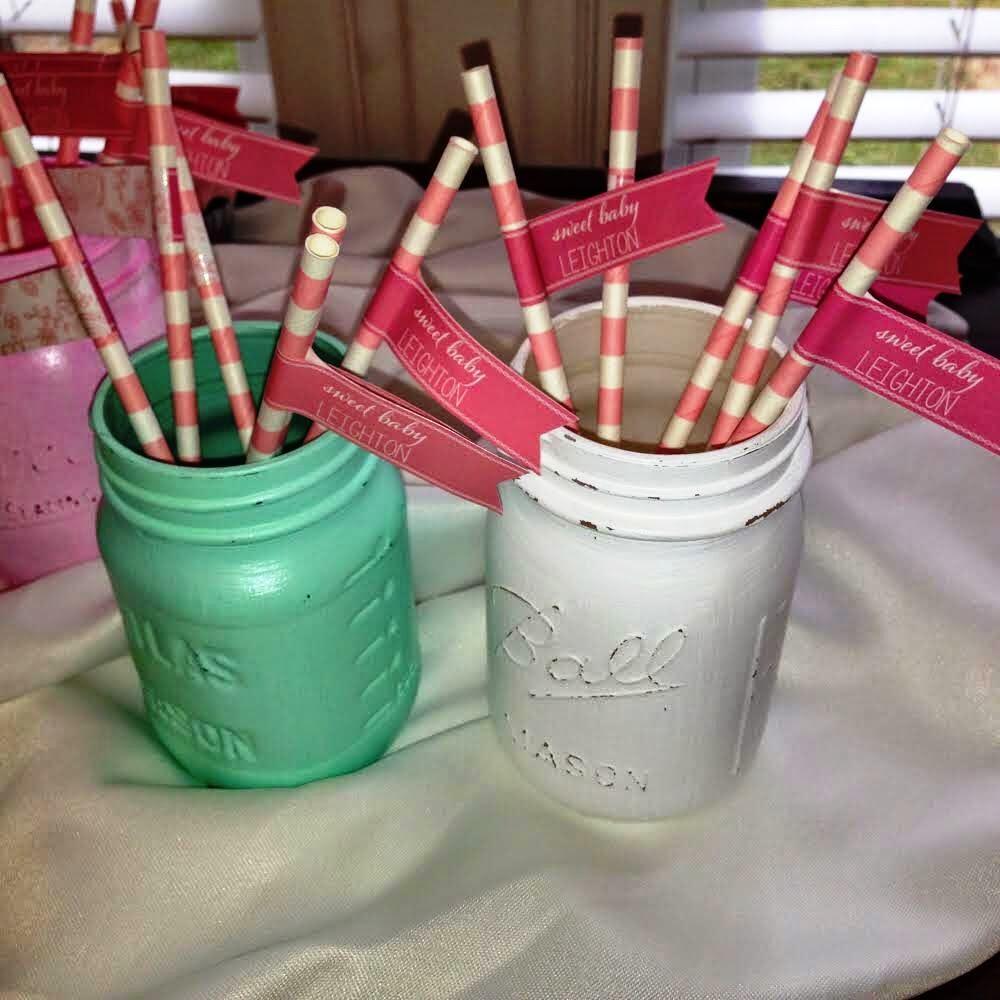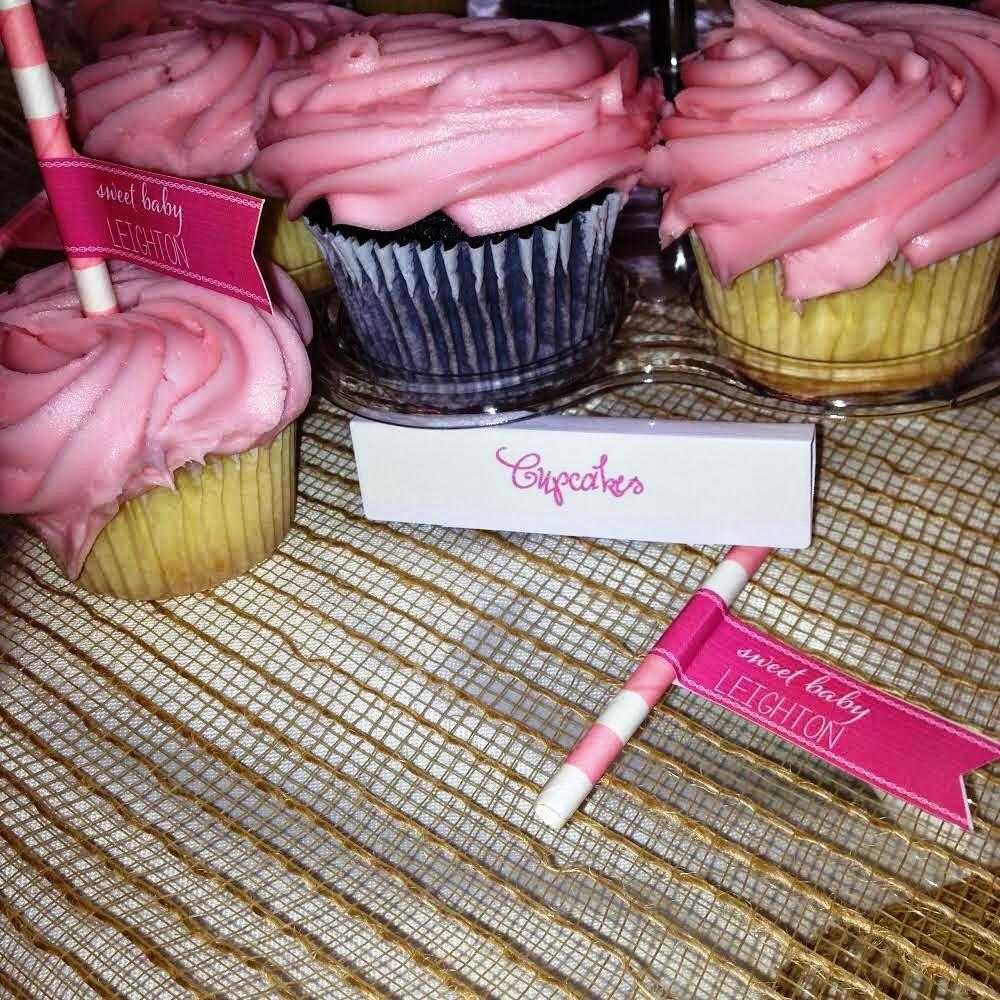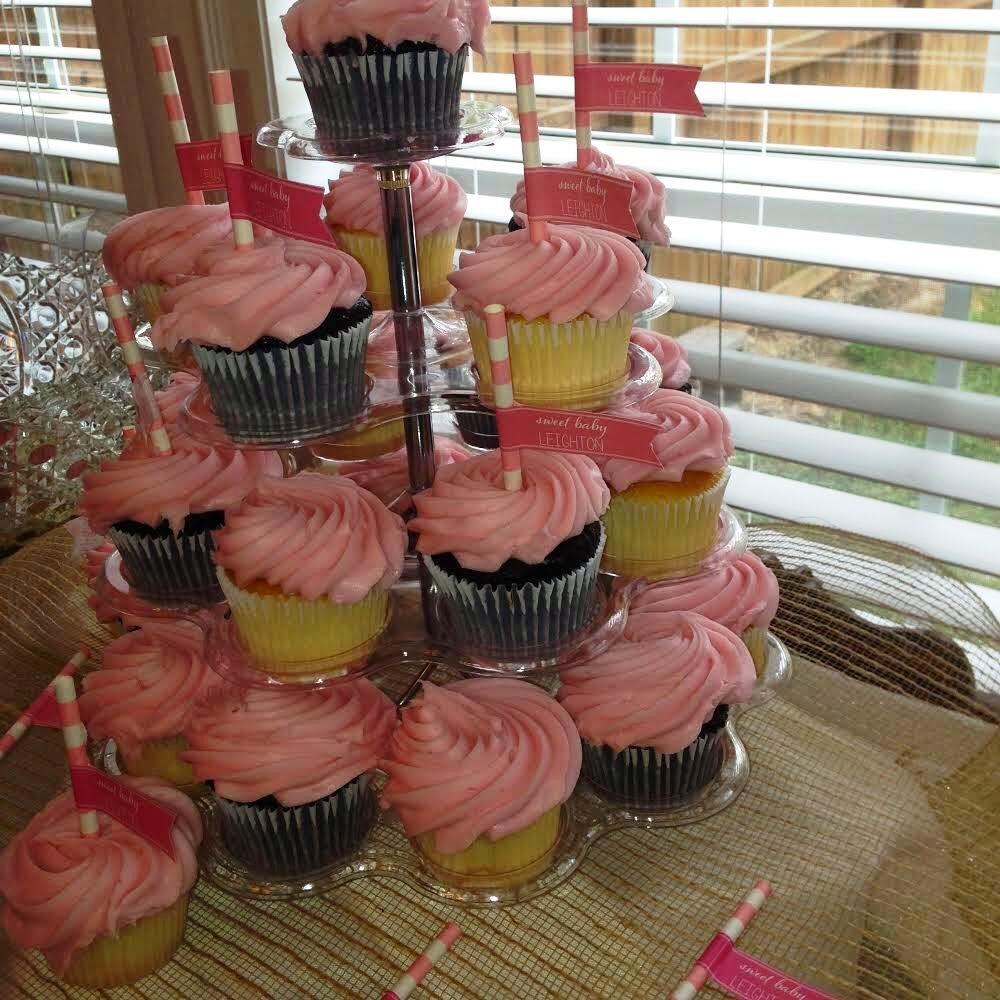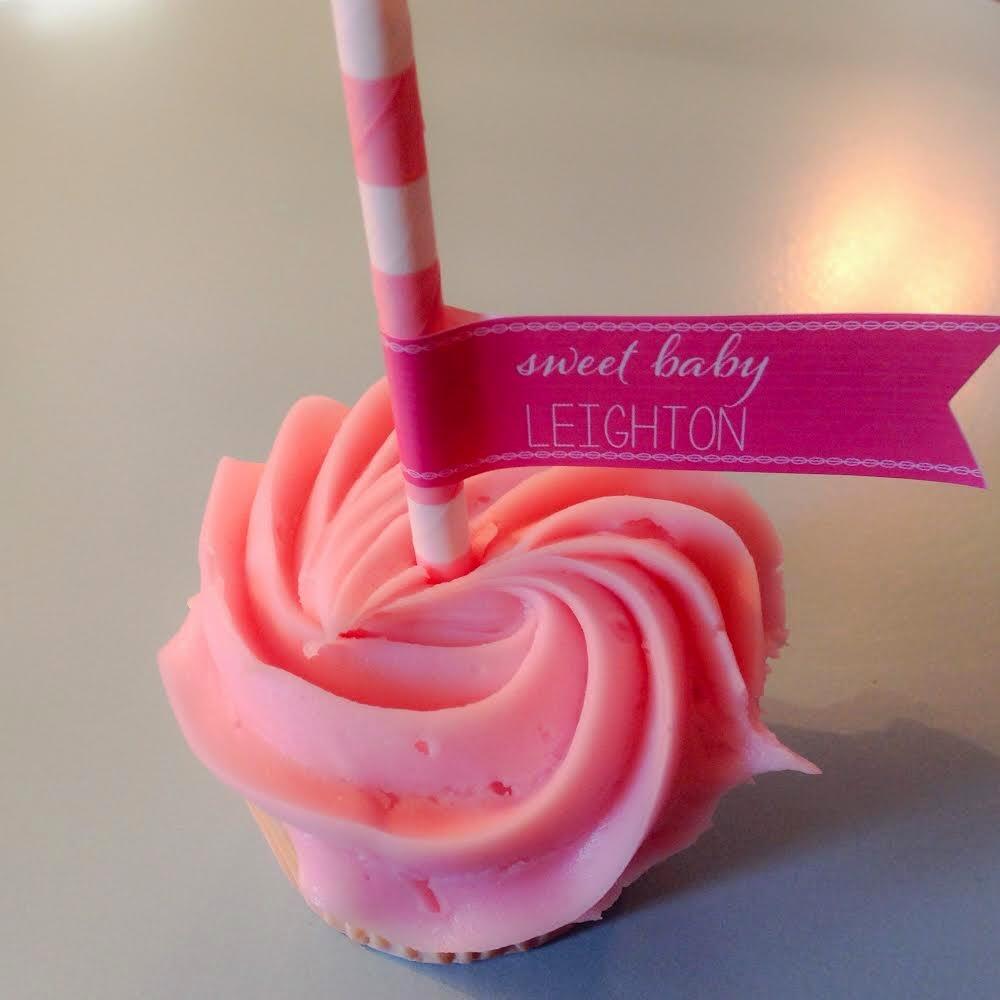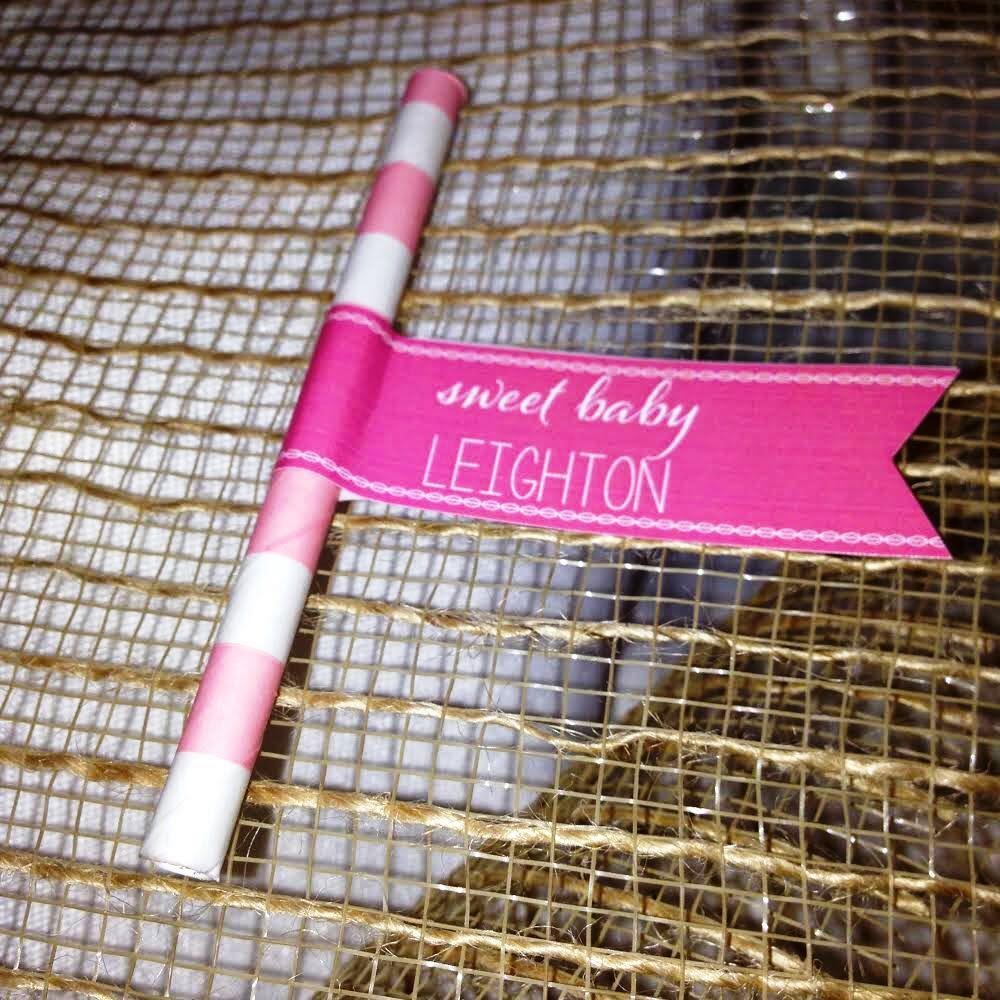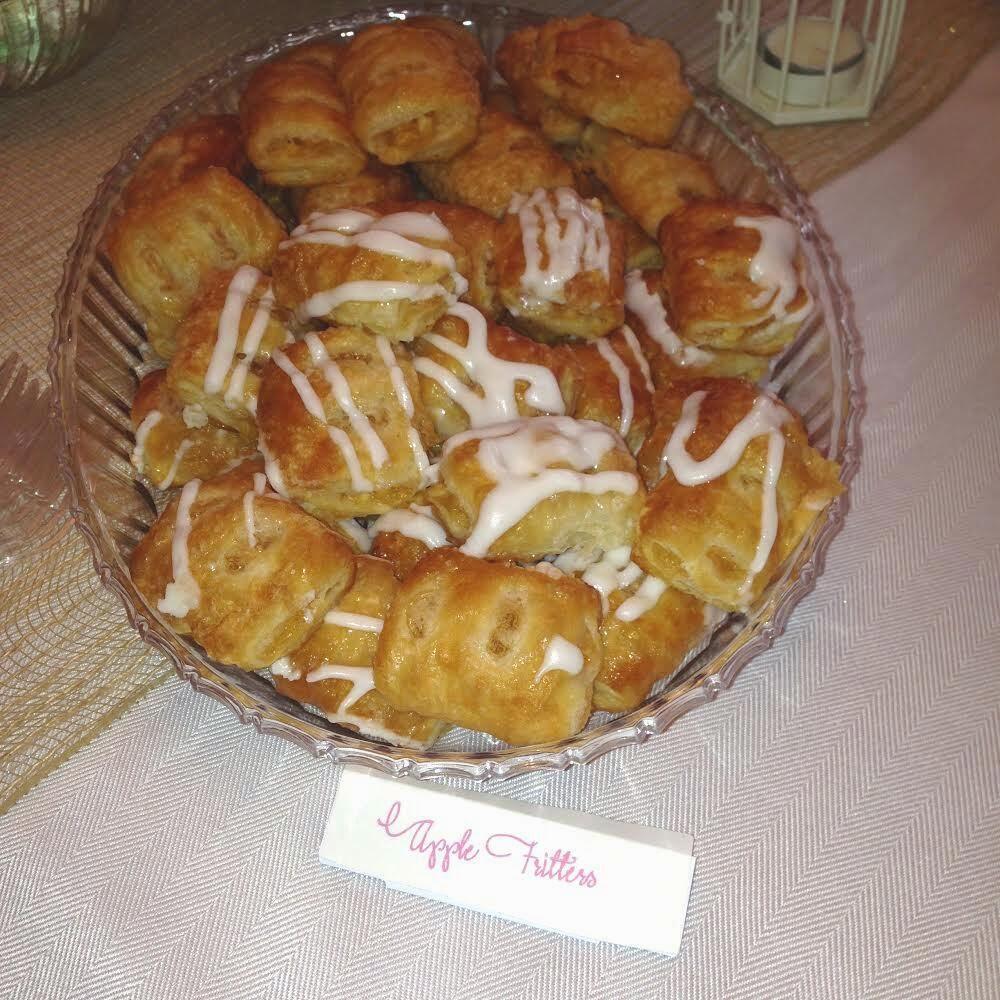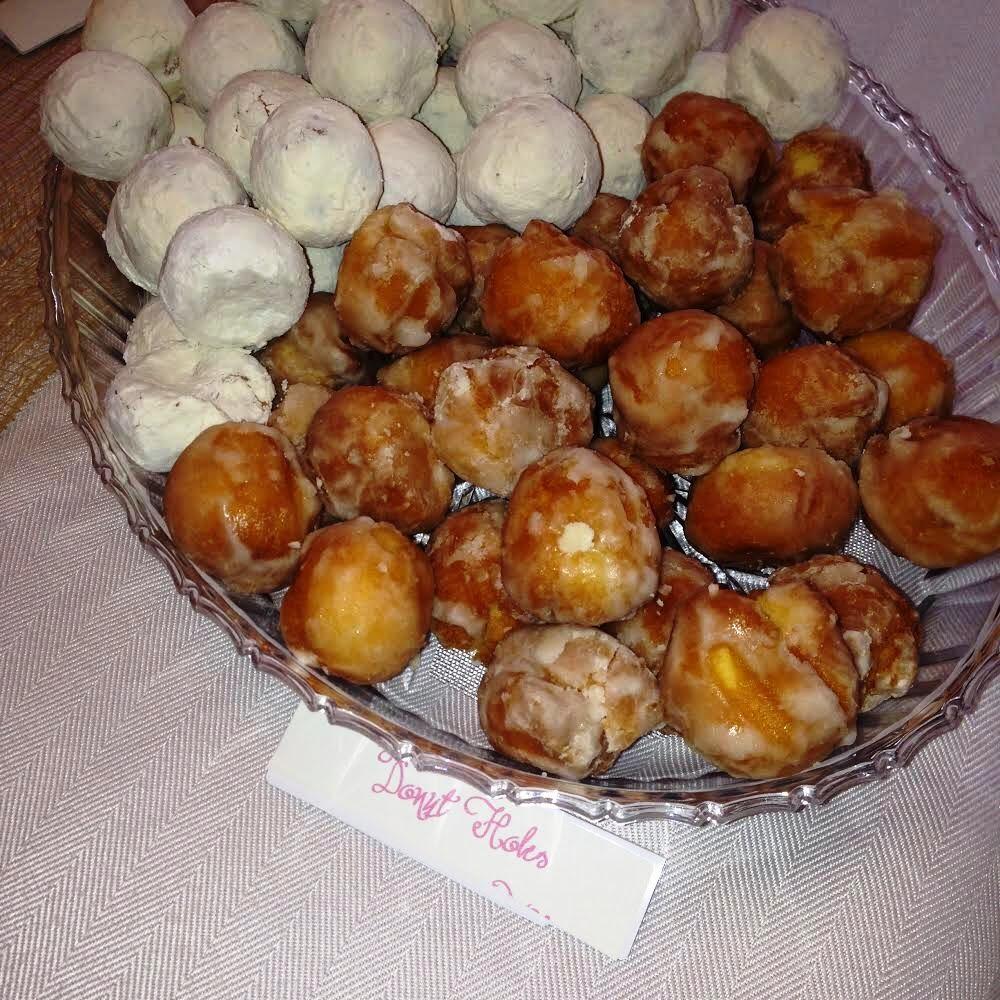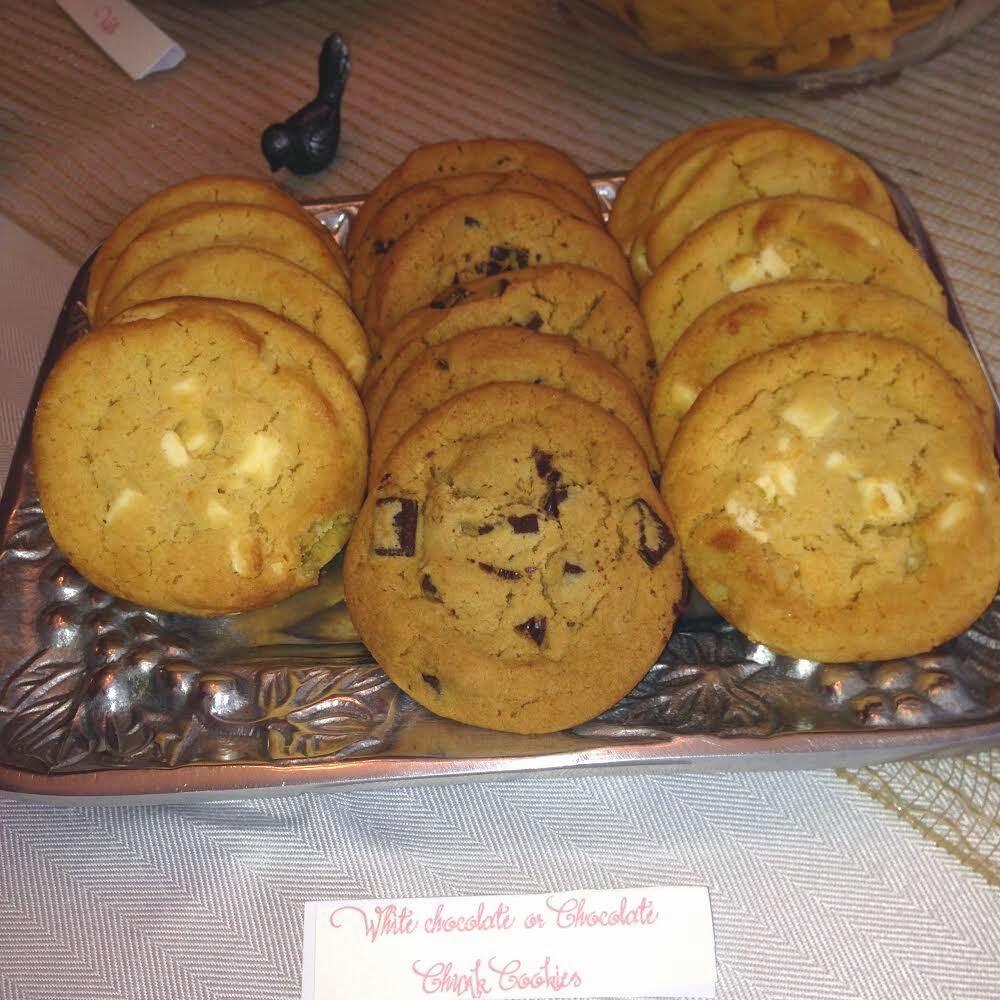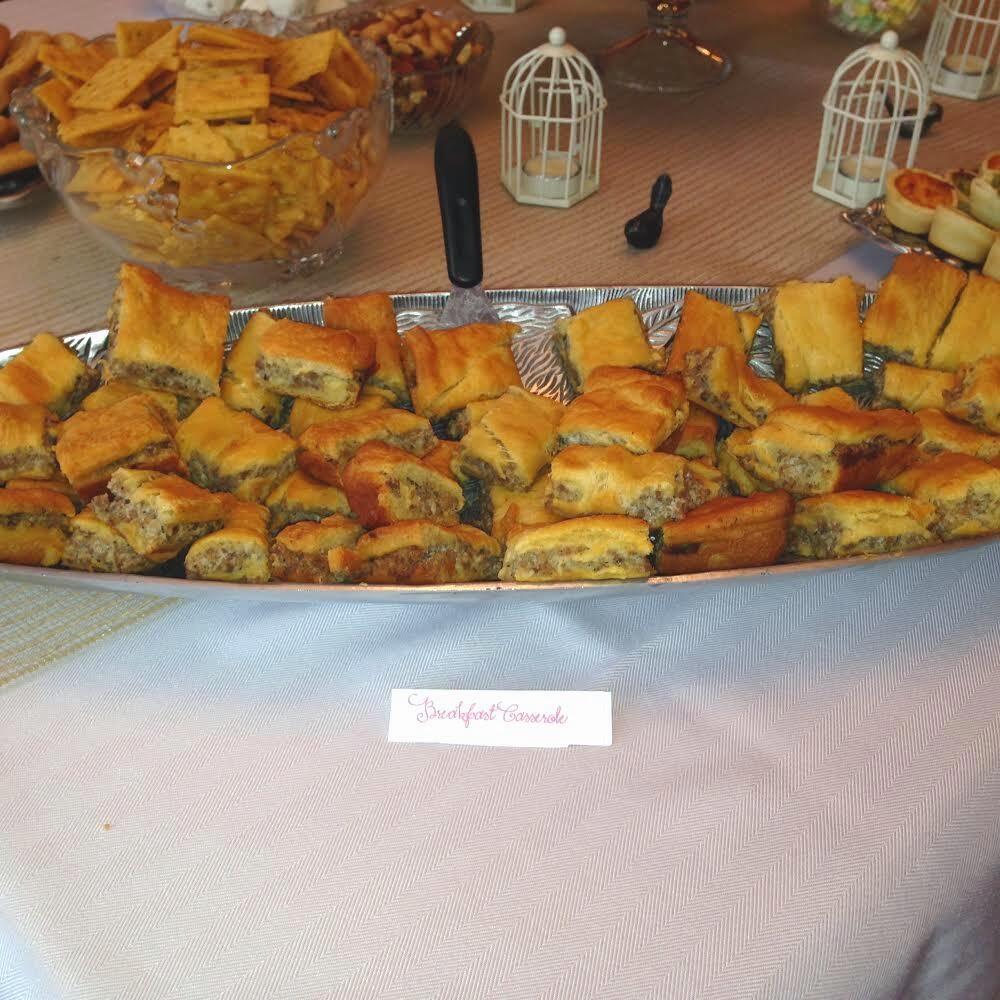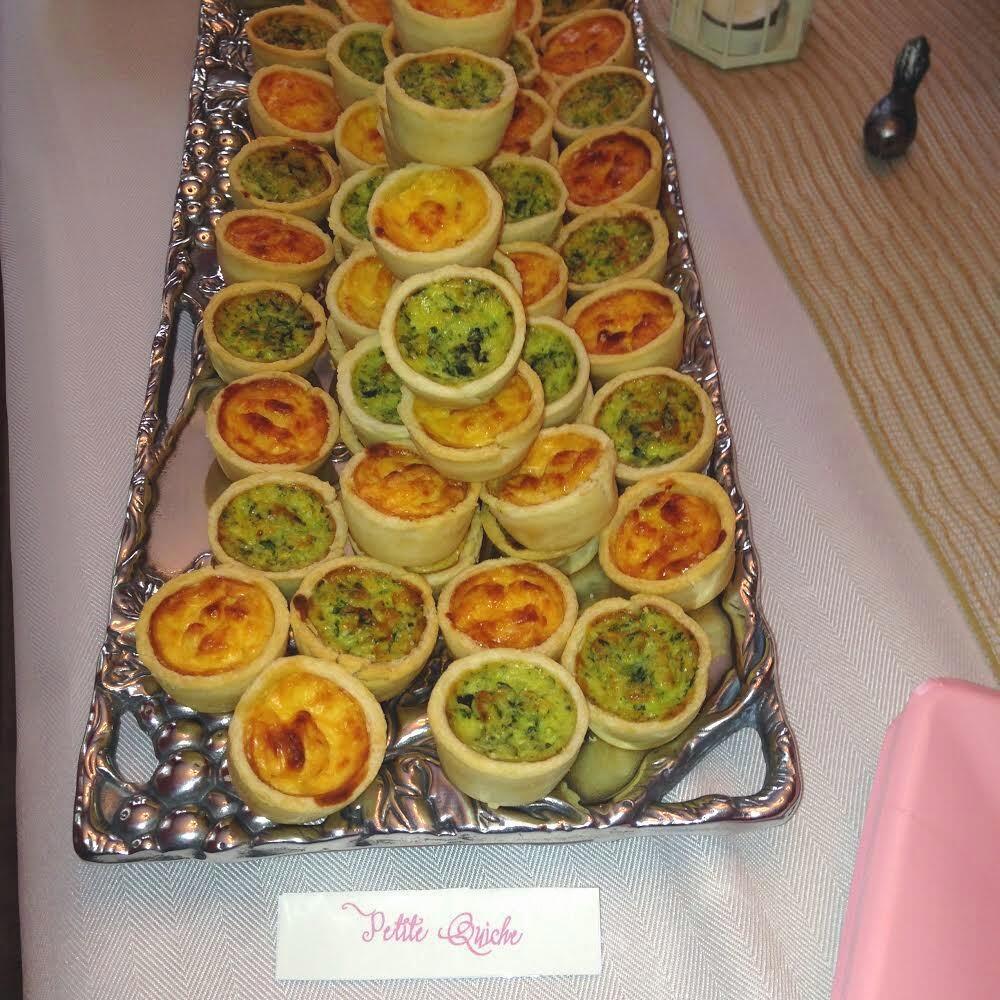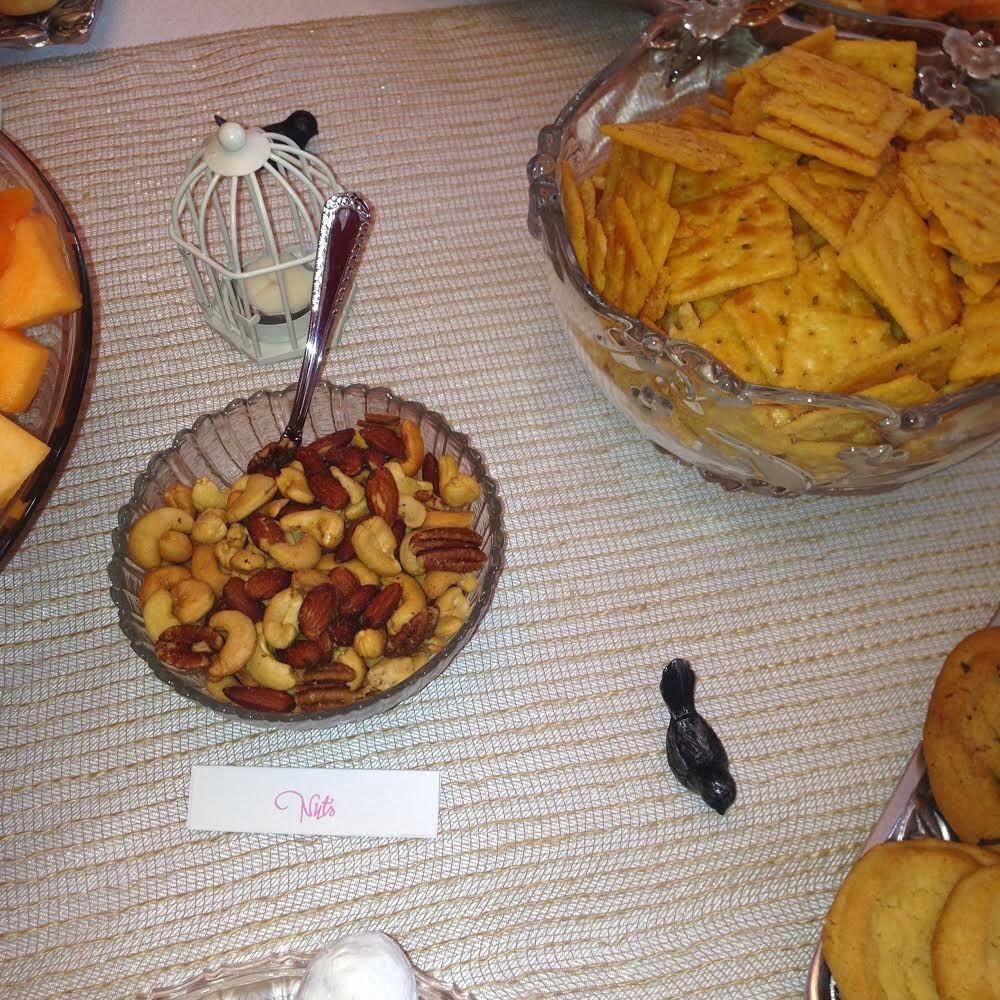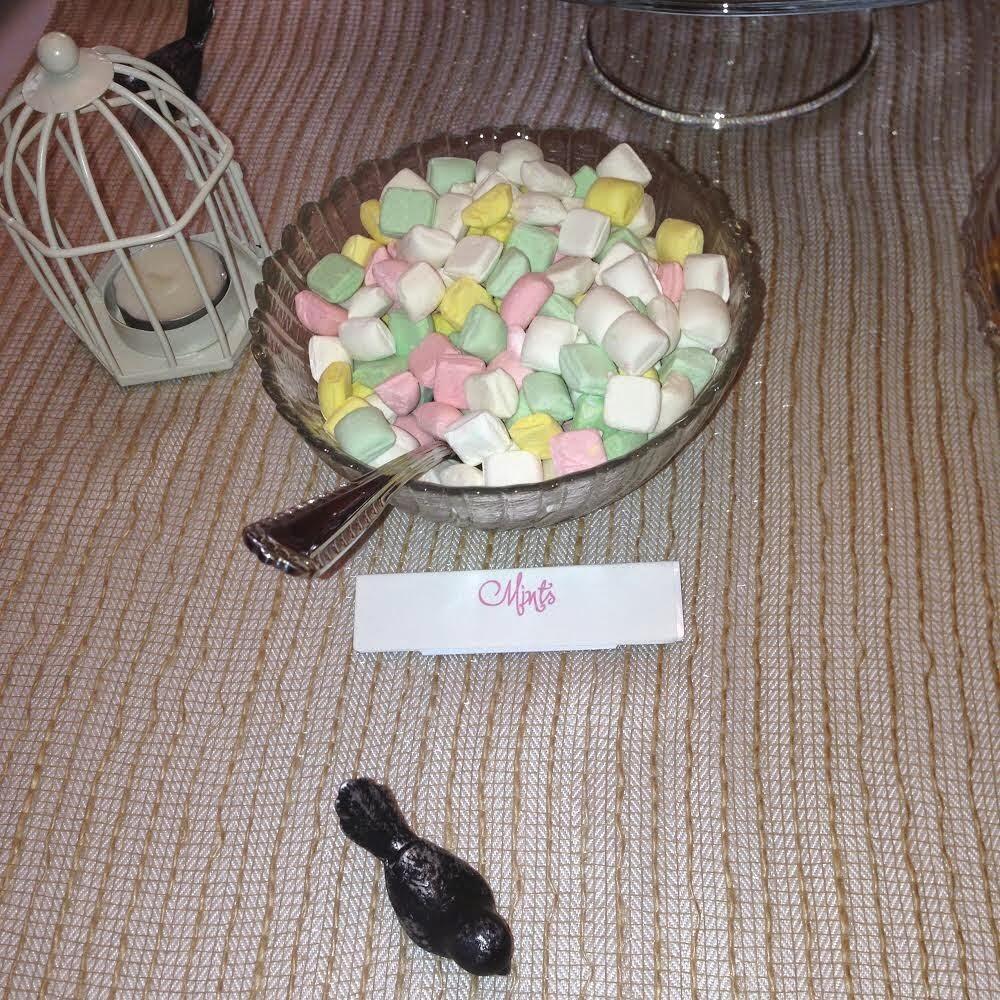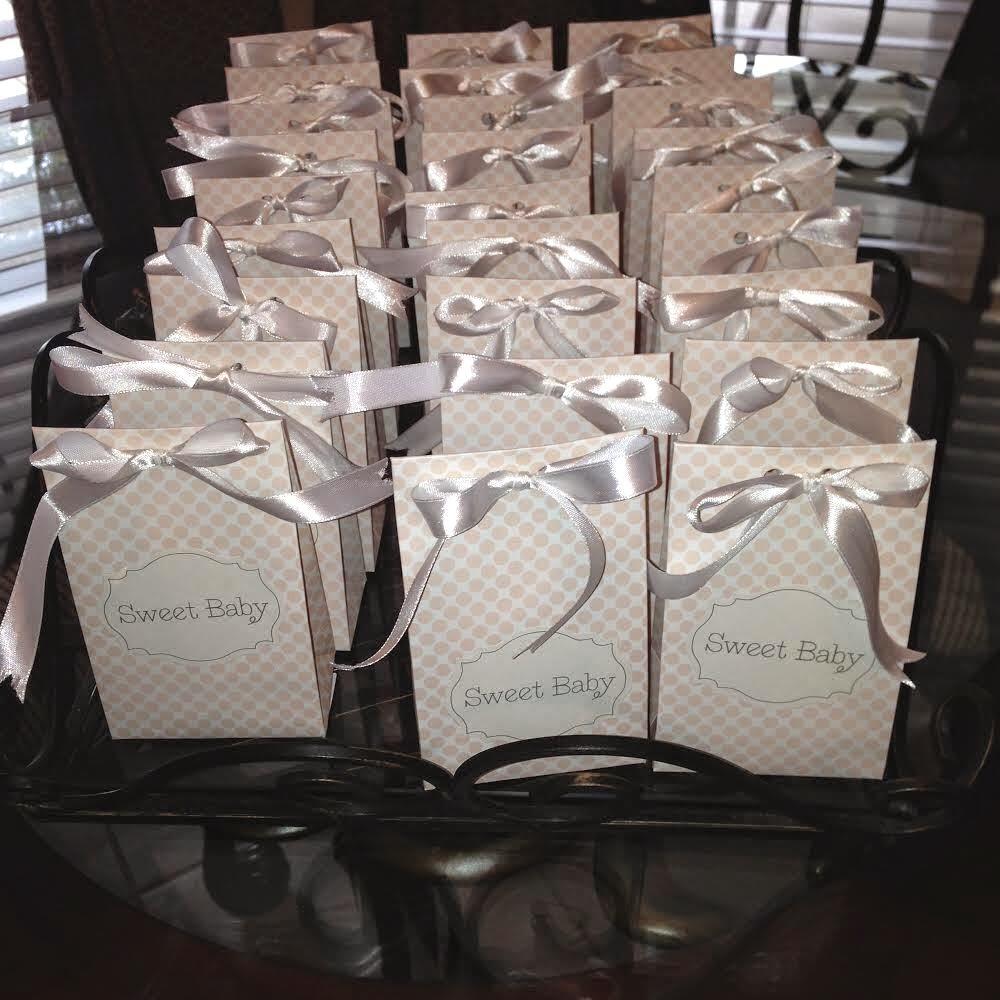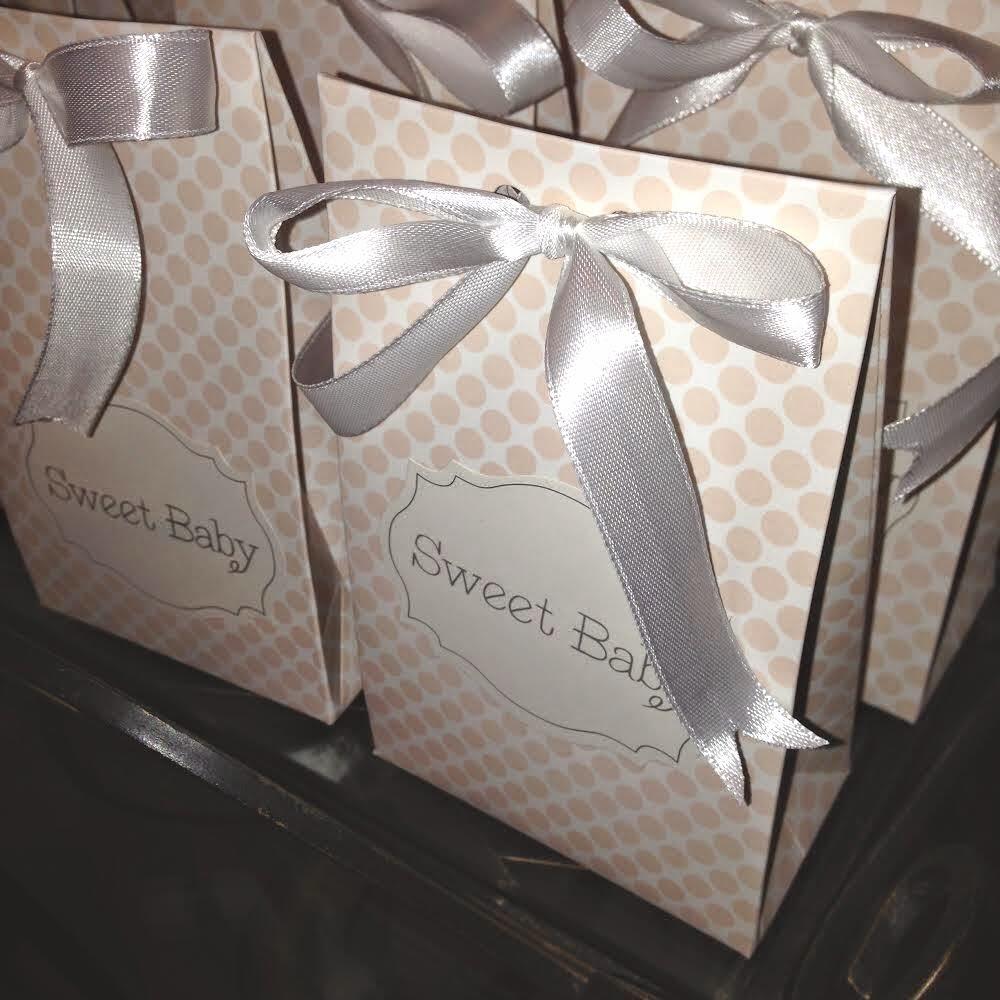 Good morning ladies!!  I had my last baby shower last Saturday.  It was given by Shane's family, and I think it really turned out so pretty. 
Kate Aspen
 was sweet enough to send me some of the prettiest decorations from
their rustic baby shower collection
.  I think my favorite piece they sent were the adorable little straw flags that said Sweet Baby Leighton on them.  I even saved a few to put in my baby album I'm making.  The idea for the cupcake toppers came from
Kate Aspen's blog
, and I think they turned out precious!  That along with all the yummy food and all the friends and family made it such a memorable day for me.  Shane and I have almost everything we need now for Leighton, and we really feel so blessed.  I can't believe all of my showers have come and gone now.  I felt like it took forever for them to get here, and now I am finally in the homestretch – only 3 more weeks!