Compensation was
provided by Sears via Mode Media.  The
opinions expressed herein are those of the author and are not indicative of the
opinions or positions of Sears.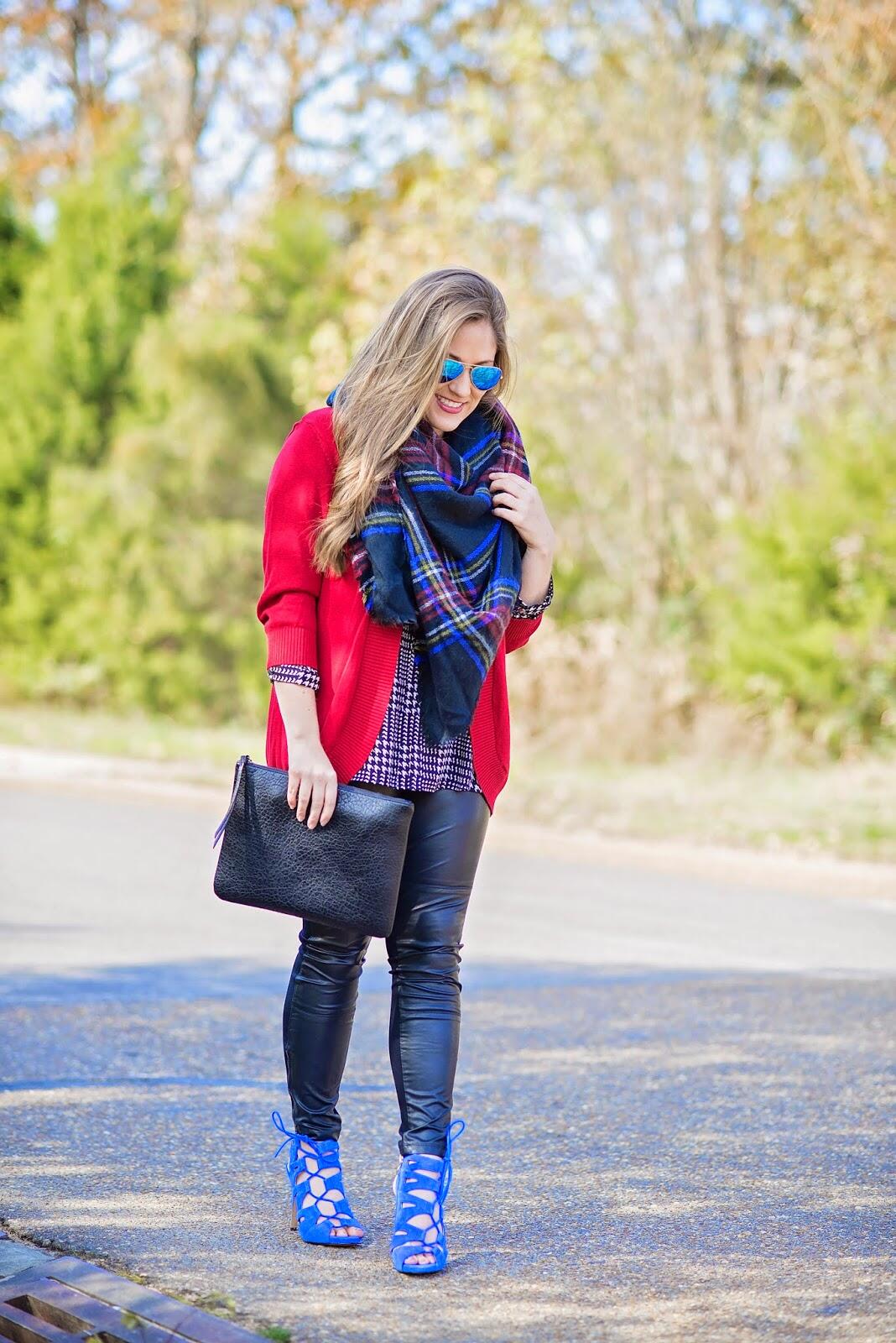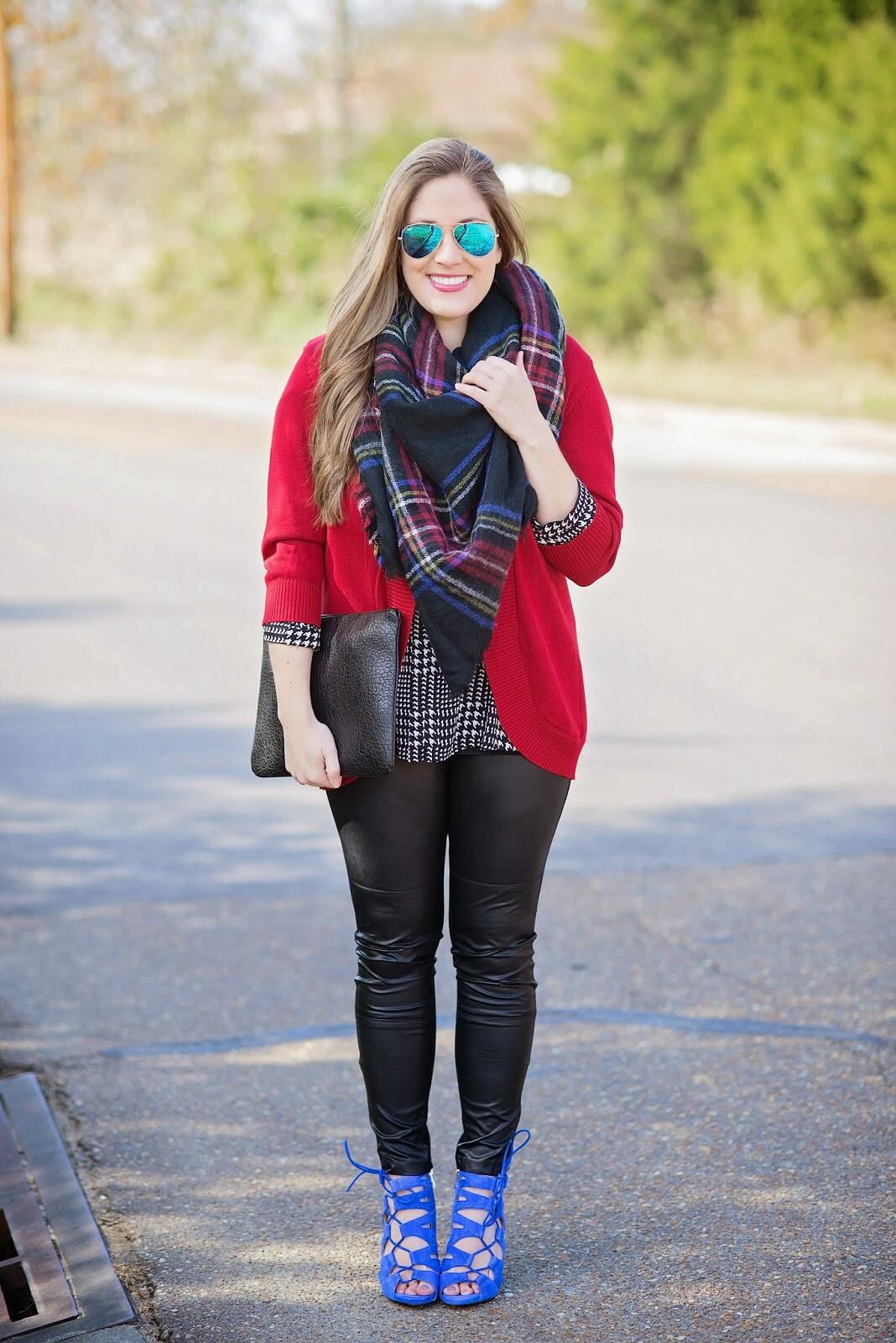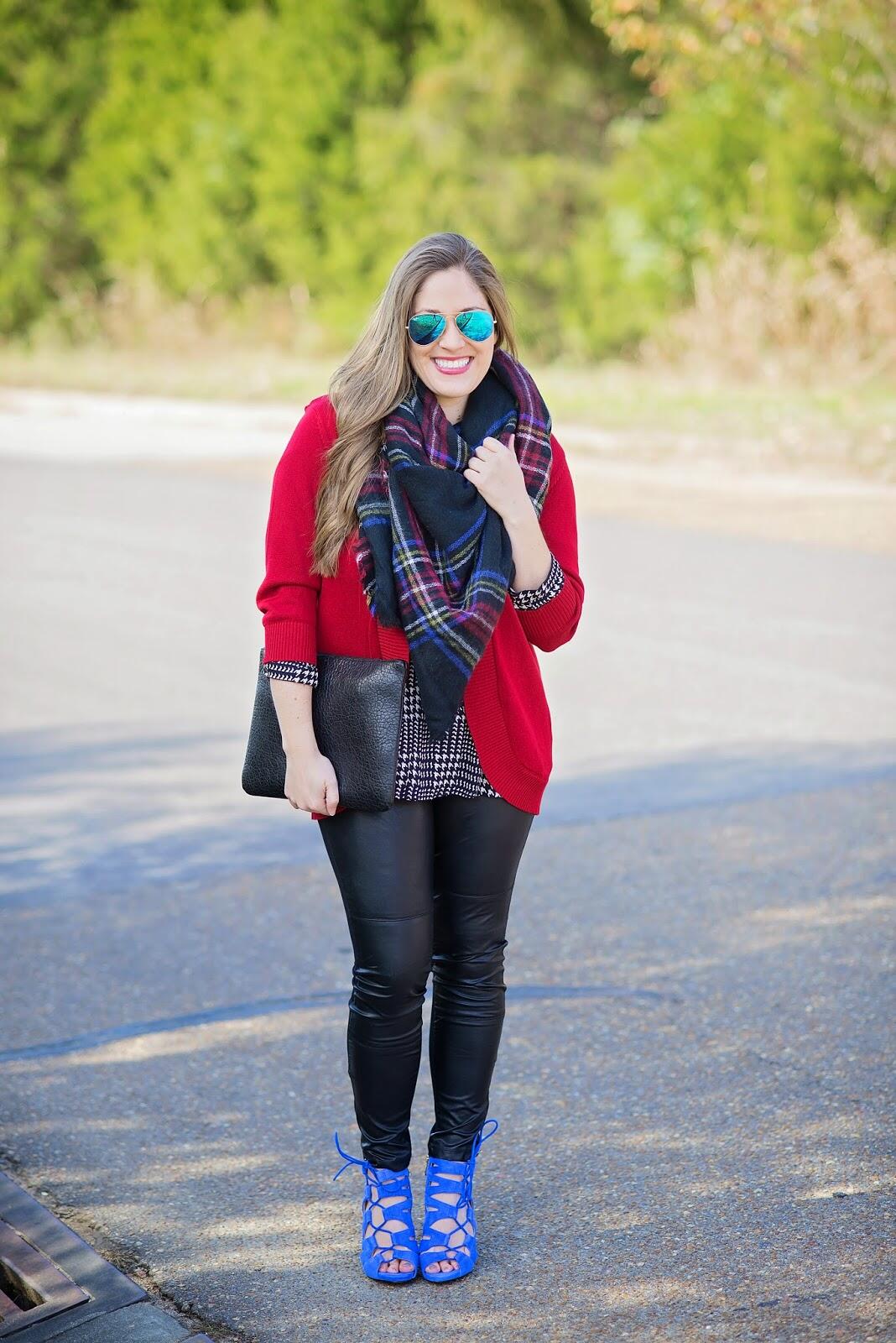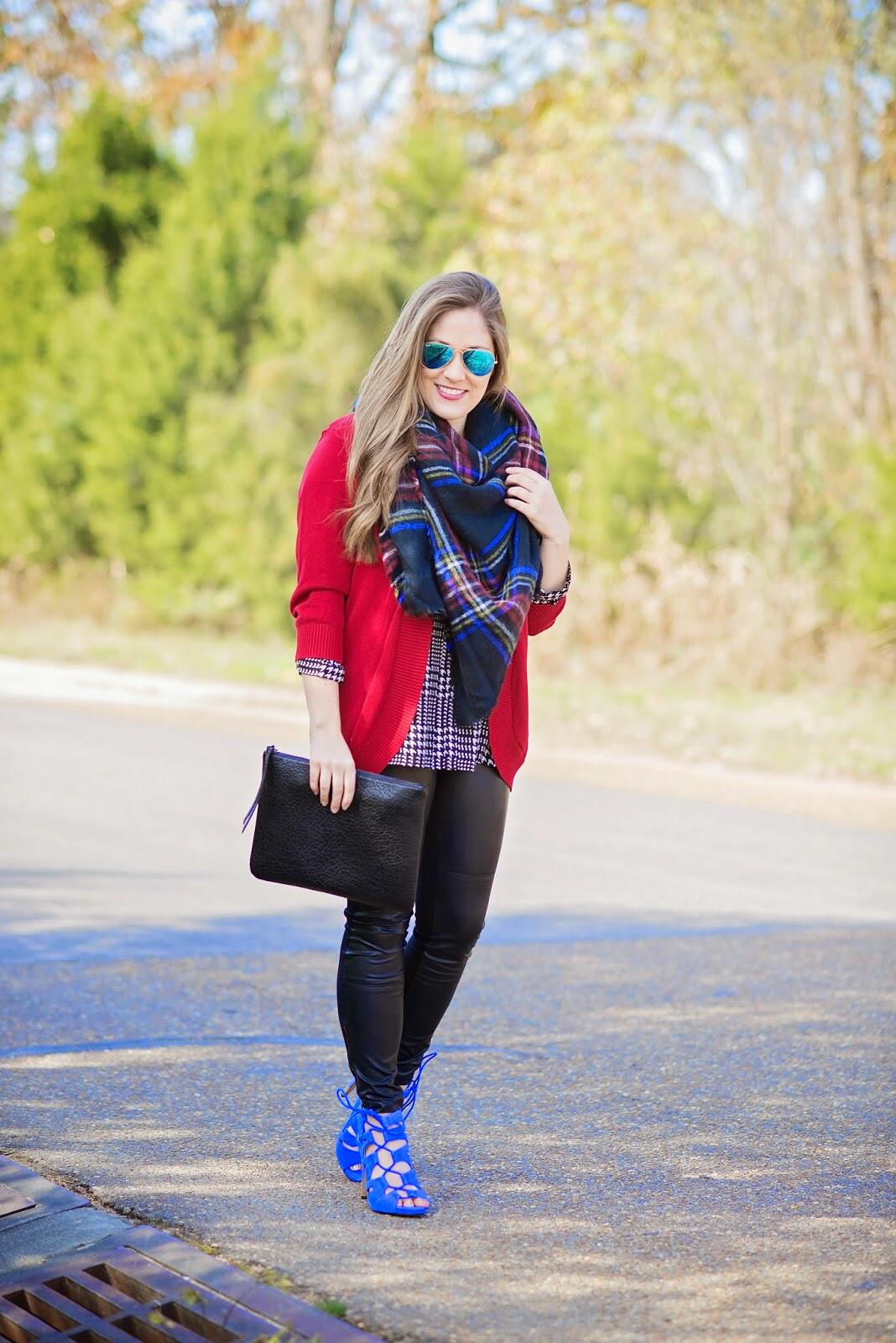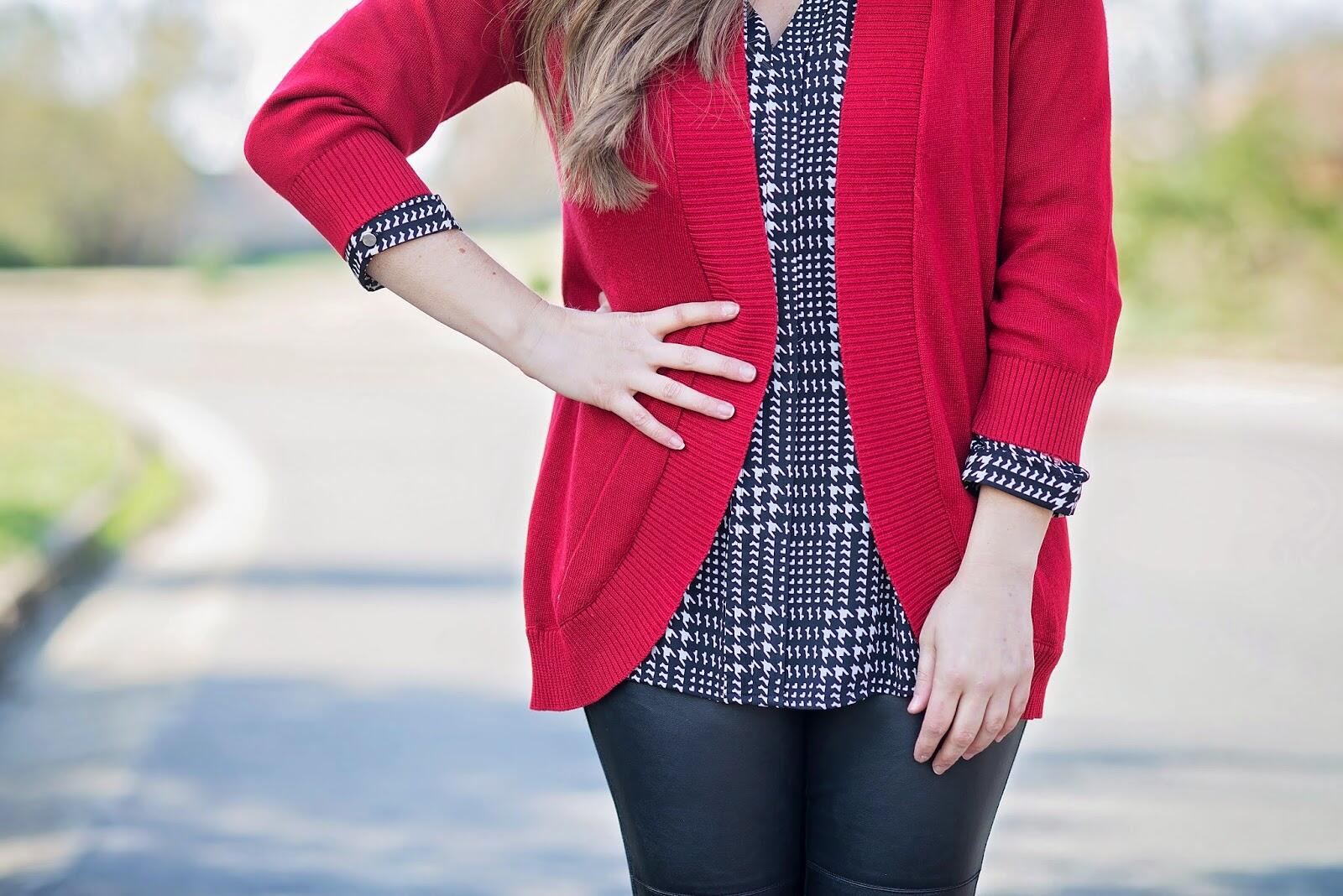 It may still be fall, but winter is officially here in
Memphis.  It has been in the 30's here
for the last week, and it was only 18 degrees a few days ago – yikes!  I decided to do a little after-baby clothing
shopping last week, and this cold weather had me wanting to skip my normal
skirt or dress outfit and bundle up in something cozy for the season.  I started my shopping off at Sears and found
the prettiest houndstooth blouse.
Houndstooth and plaid are some of the biggest trends this season, and I
feel like the holiday season isn't really here until you pull out your
houndstooth or plaid prints.  I have
literally worn this top 3 times since I bought it just last Friday.  It is one of those great pieces you can
easily dress up for work with a pencil skirt and heels, pair with skinny jeans
and booties for a night out, or even pair it as I did today for a more casual
look.
I topped my blouse with a red cardigan to add a pop of color
and a much needed layer to keep me warm in this cold weather.  This is my ideal cold weather outfit, and I
will probably even swap out the heels for boots, and then I have my comfortable
but fashionable Black Friday shopping outfit.
To help you dress for the cold this fall and winter season, make sure
you stop by Sears and check out all their cozy styles they in store right now.  It's more than a gift.  It's the joy of the season.  #MoreThanAGift