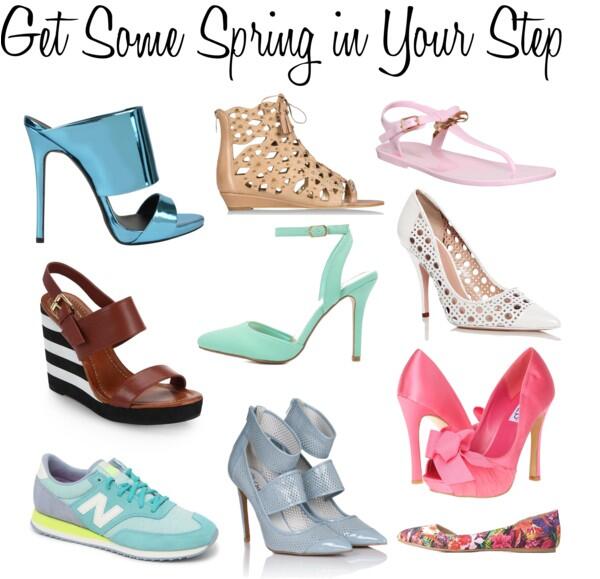 Yes, I know you've heard me talk A LOT about spring, but
come on!!  It's just 8 short days
away.   Sunshine, nice breezes at night,
running outdoors, the justification to eat ice cream practically every single
day.  You could say I am ready for spring
to get here.  I'm just as excited about
spring fashion as I am for spring weather.
One of my favorite items for spring is the shoes!  Pastels, sandals, running shoes, floral
prints – get in my closet!!  Which pair
of shoes are you loving most for spring?