Compensation was provided
by Suave Professionals via Mode Media.
The opinions expressed herein are those of the author and are not
indicative of the opinions or positions of Suave Professionals.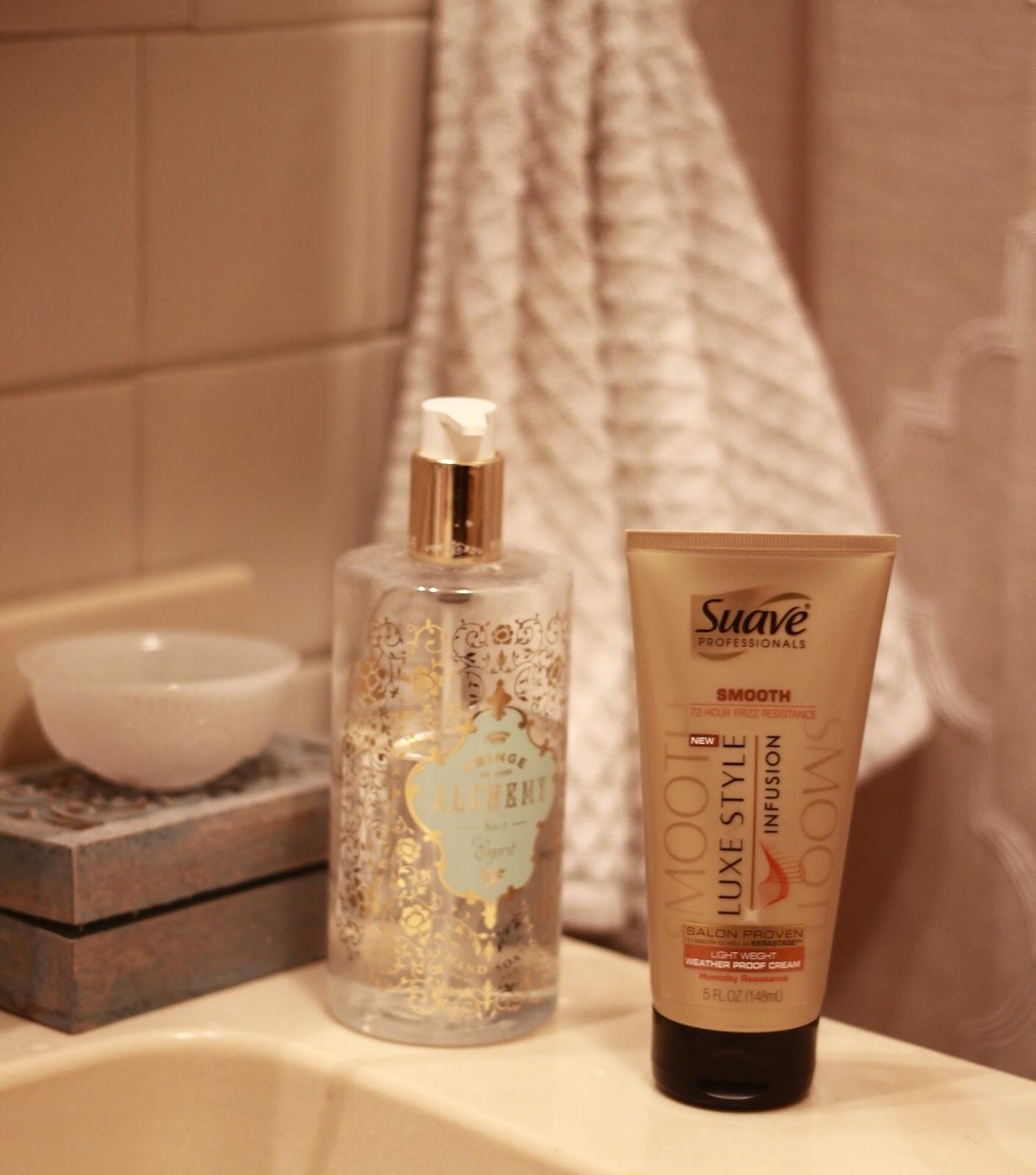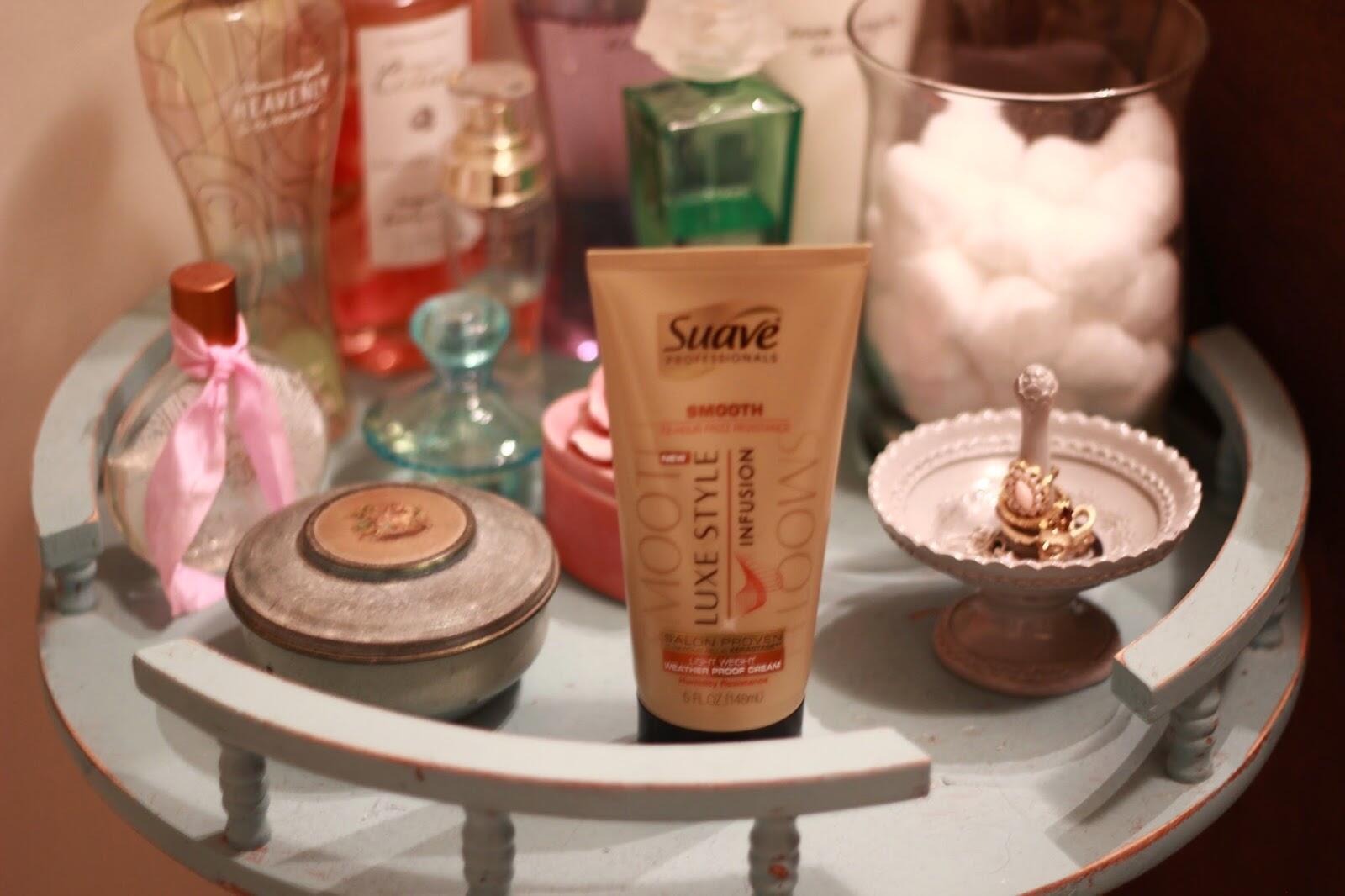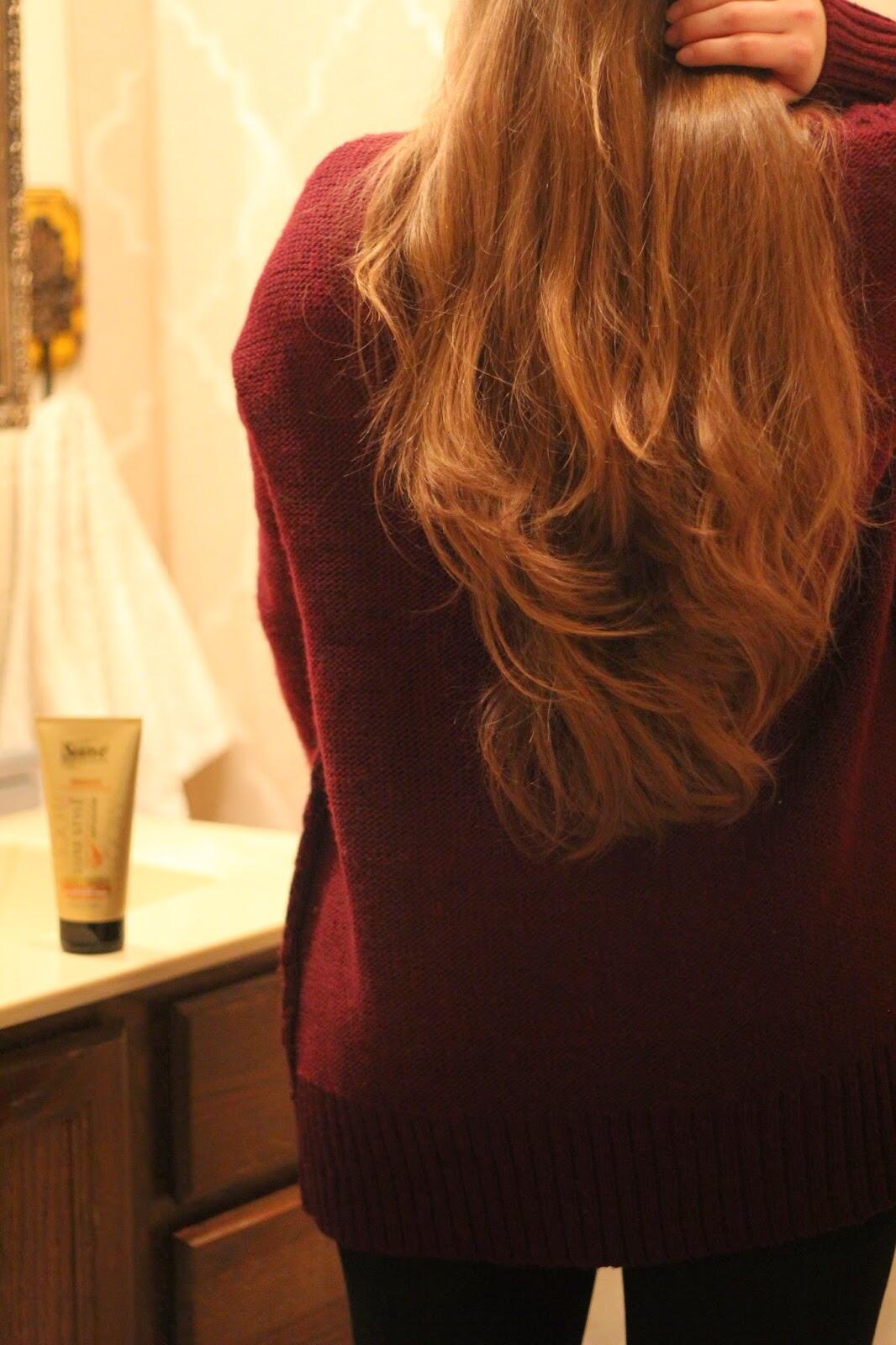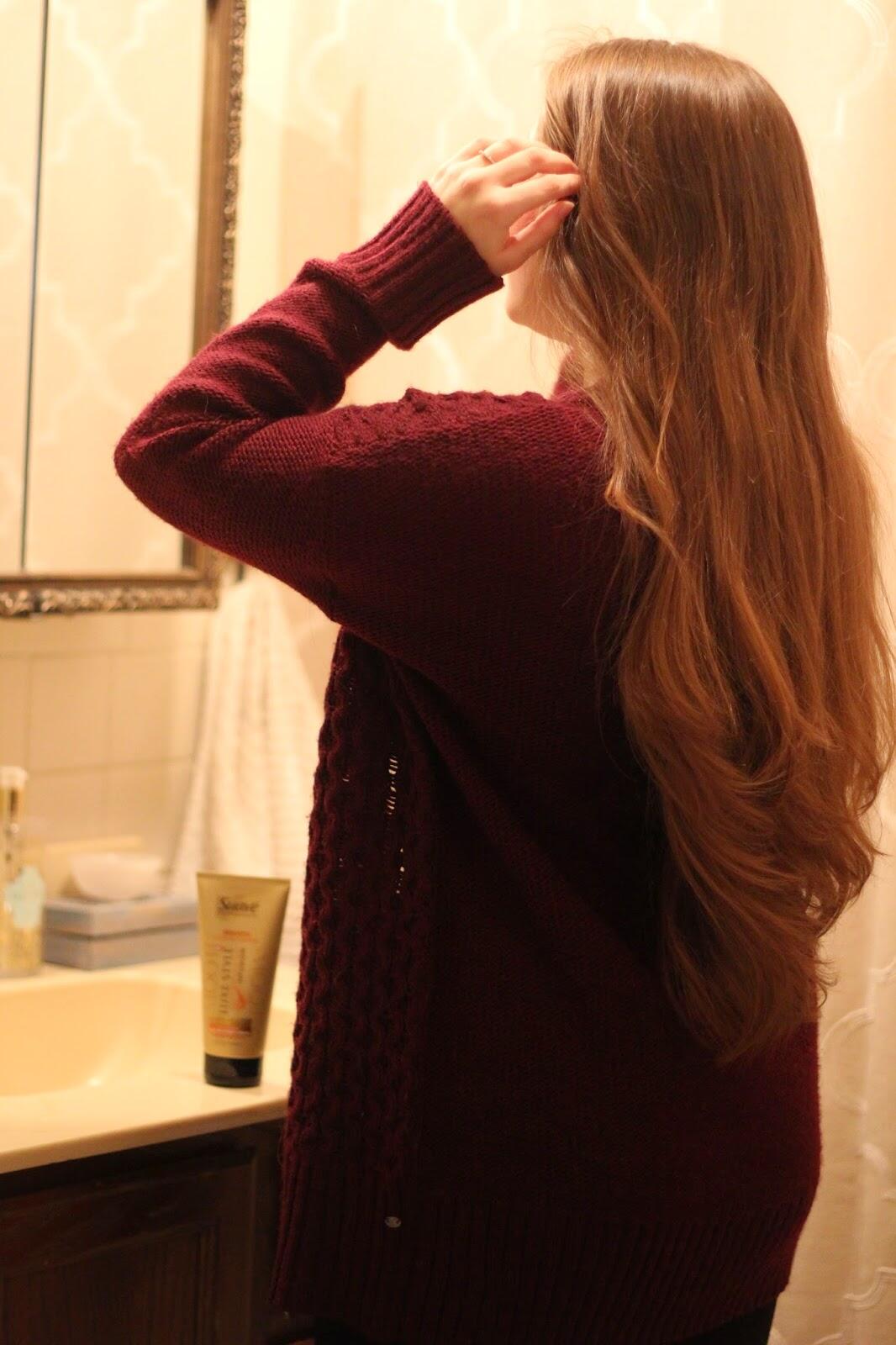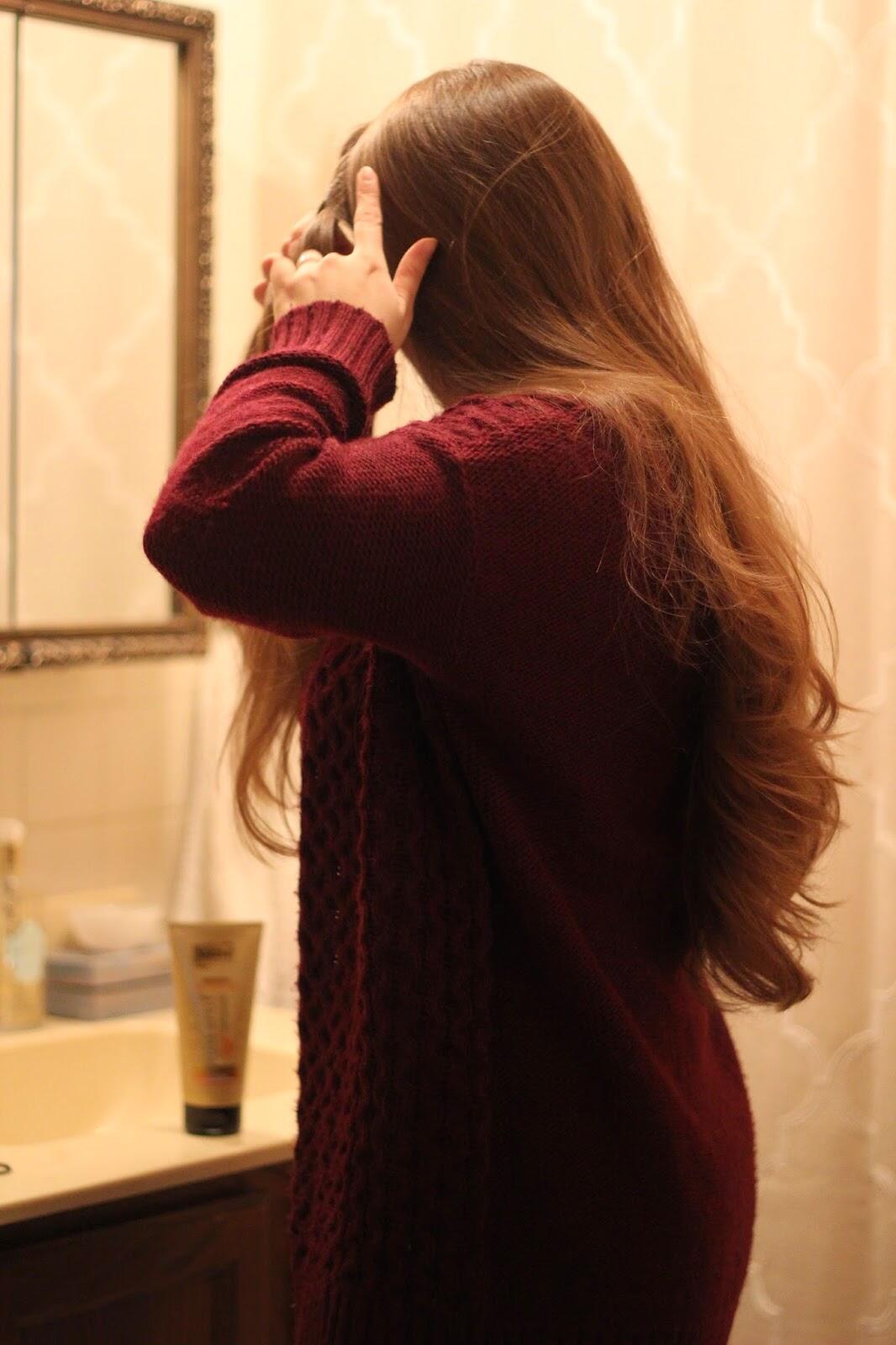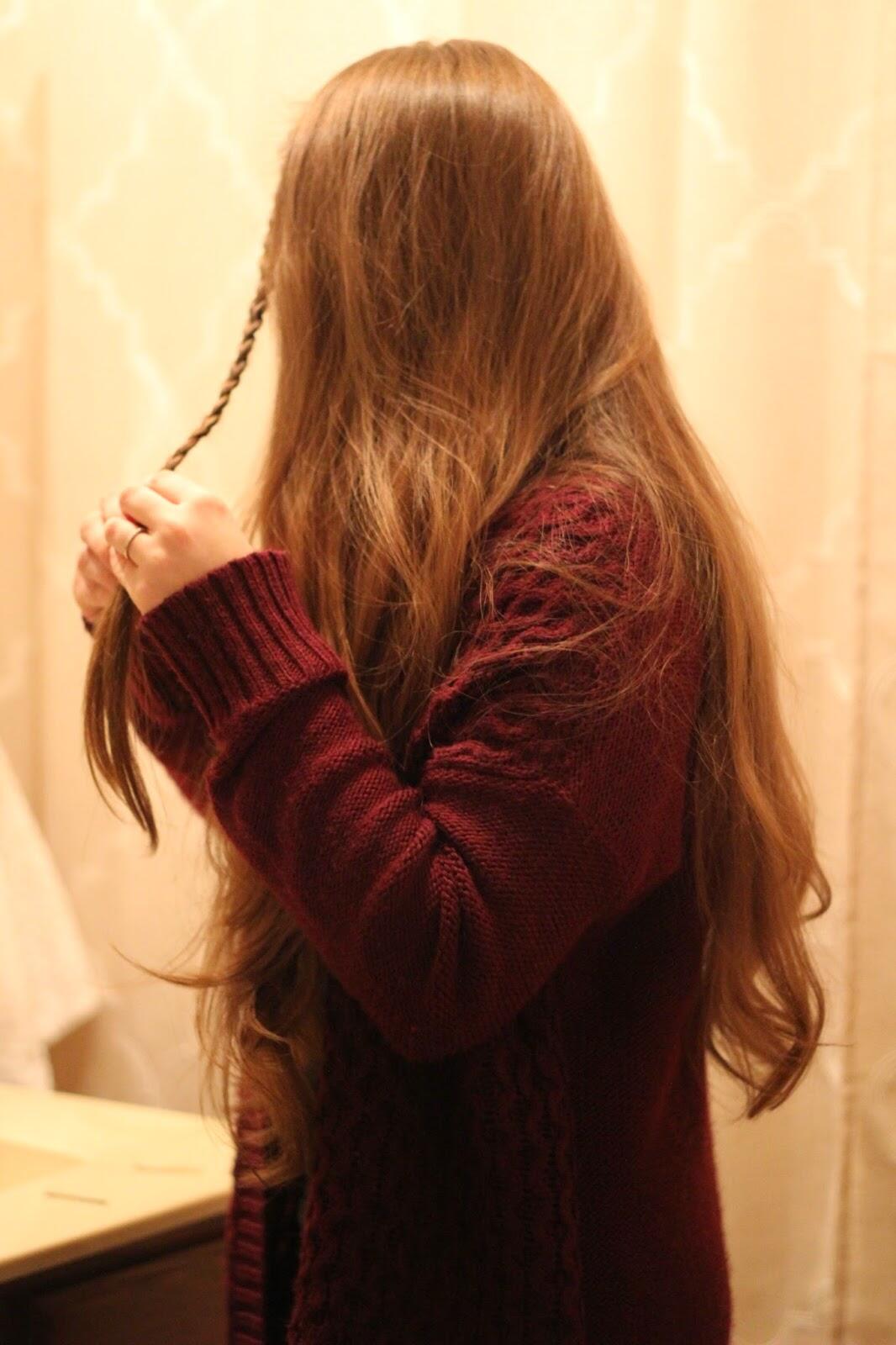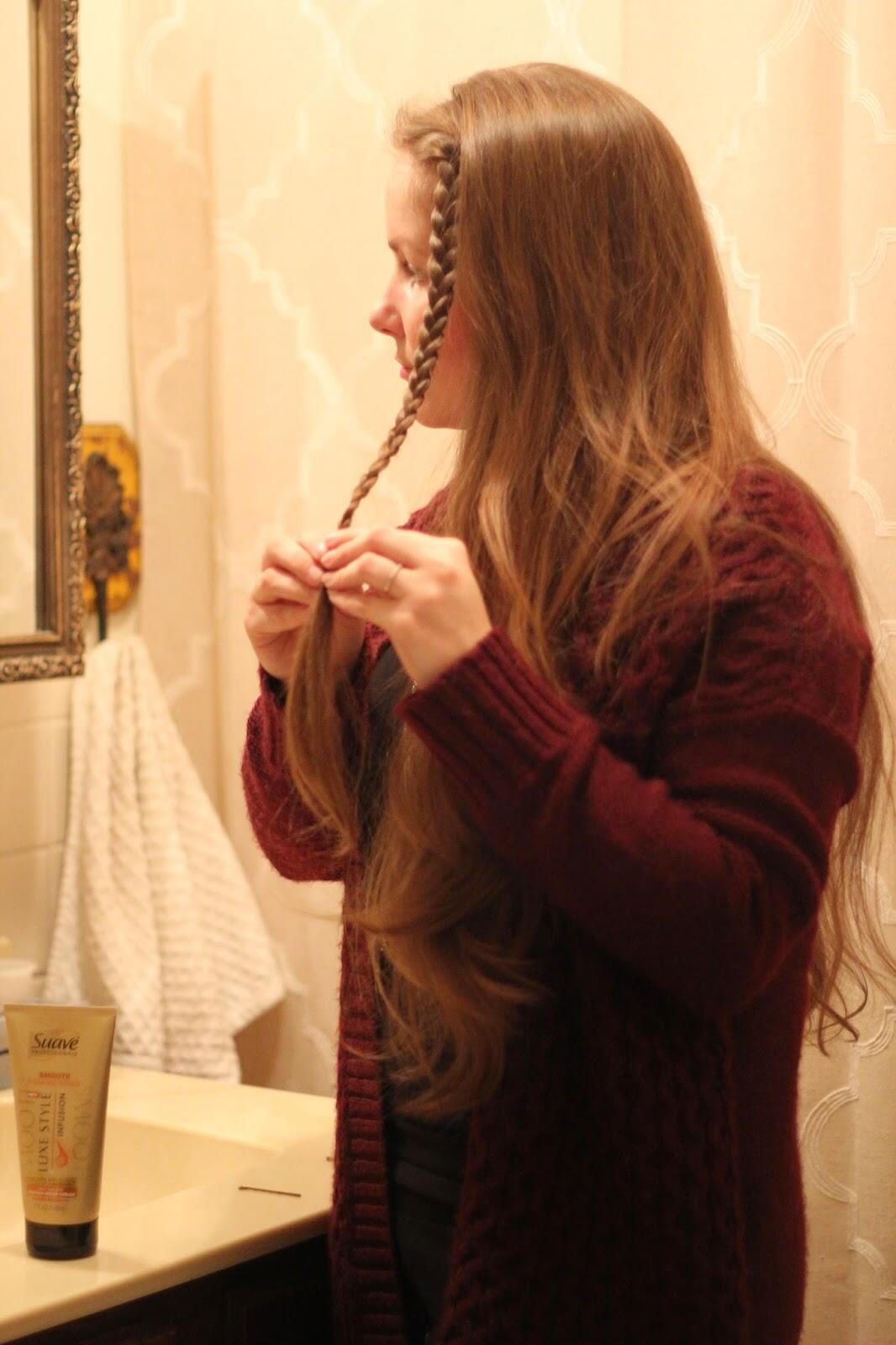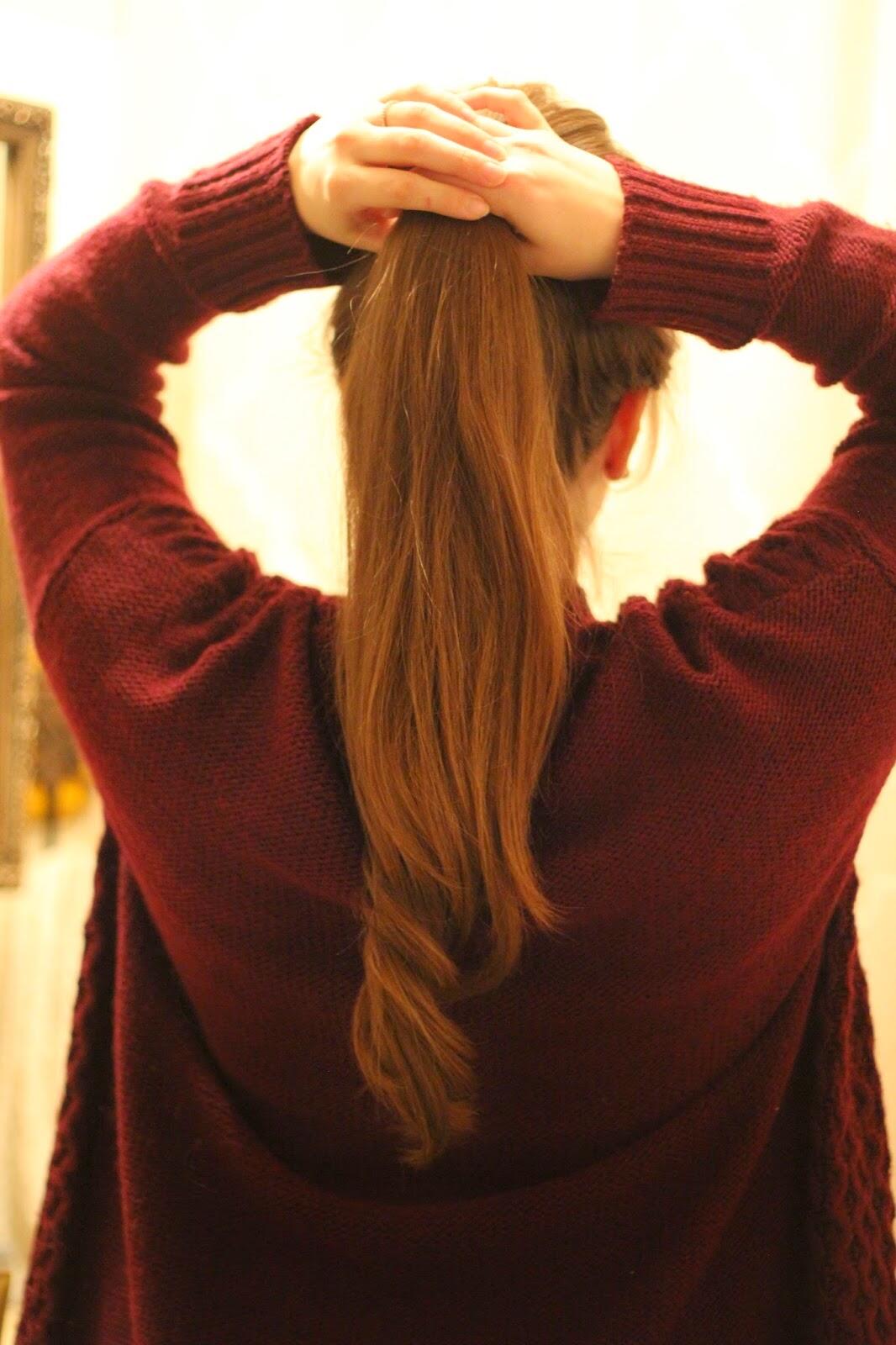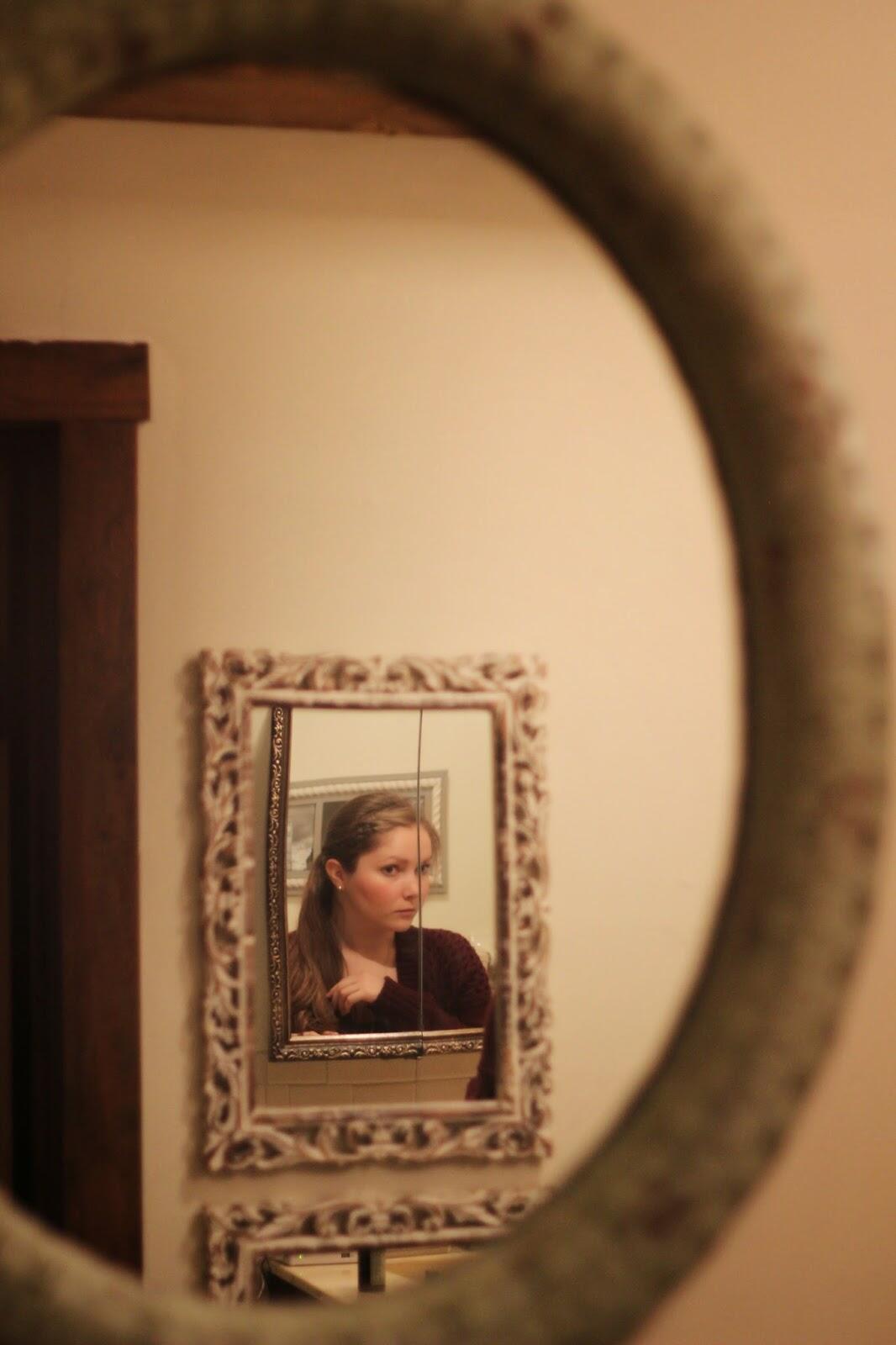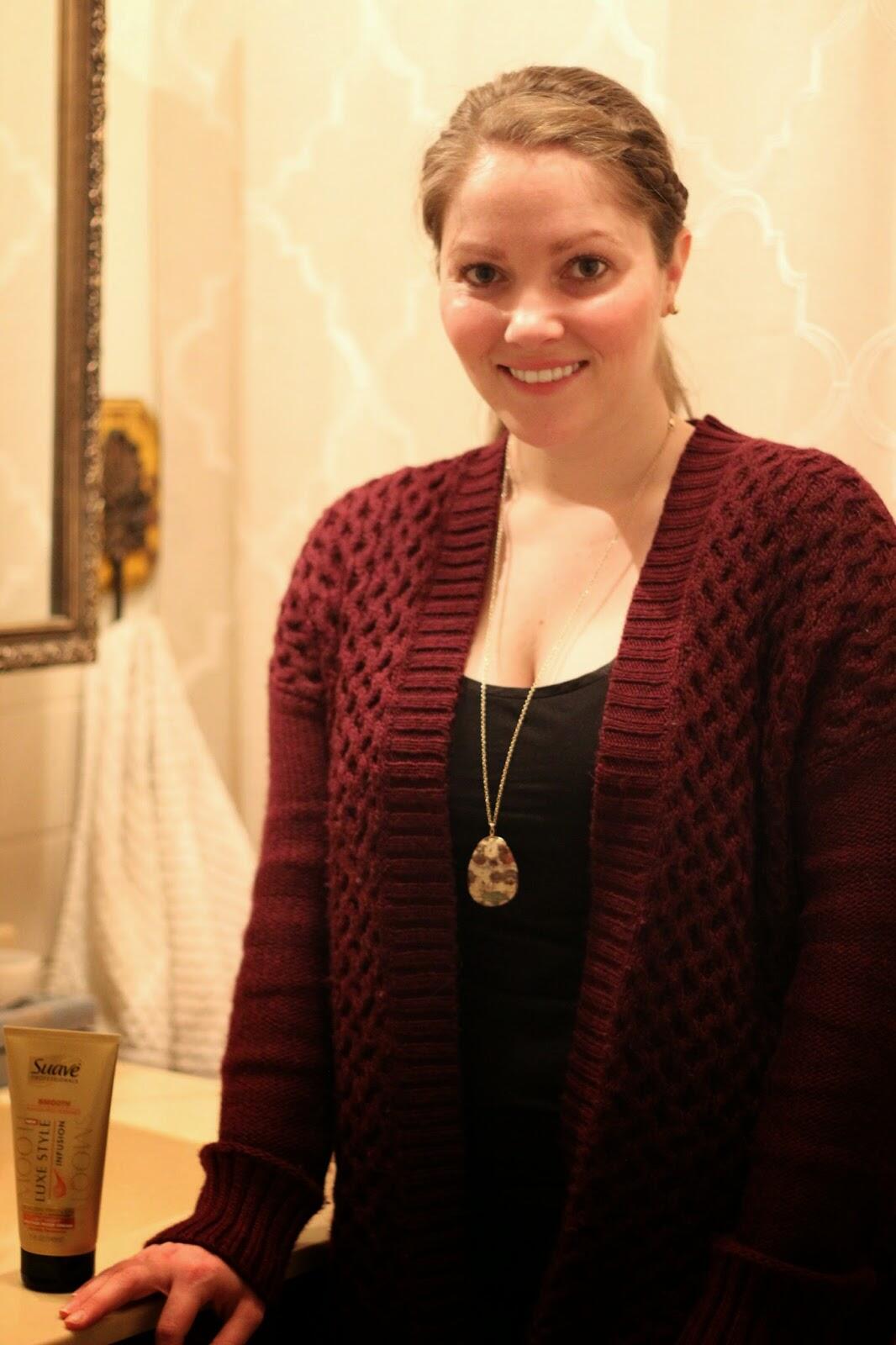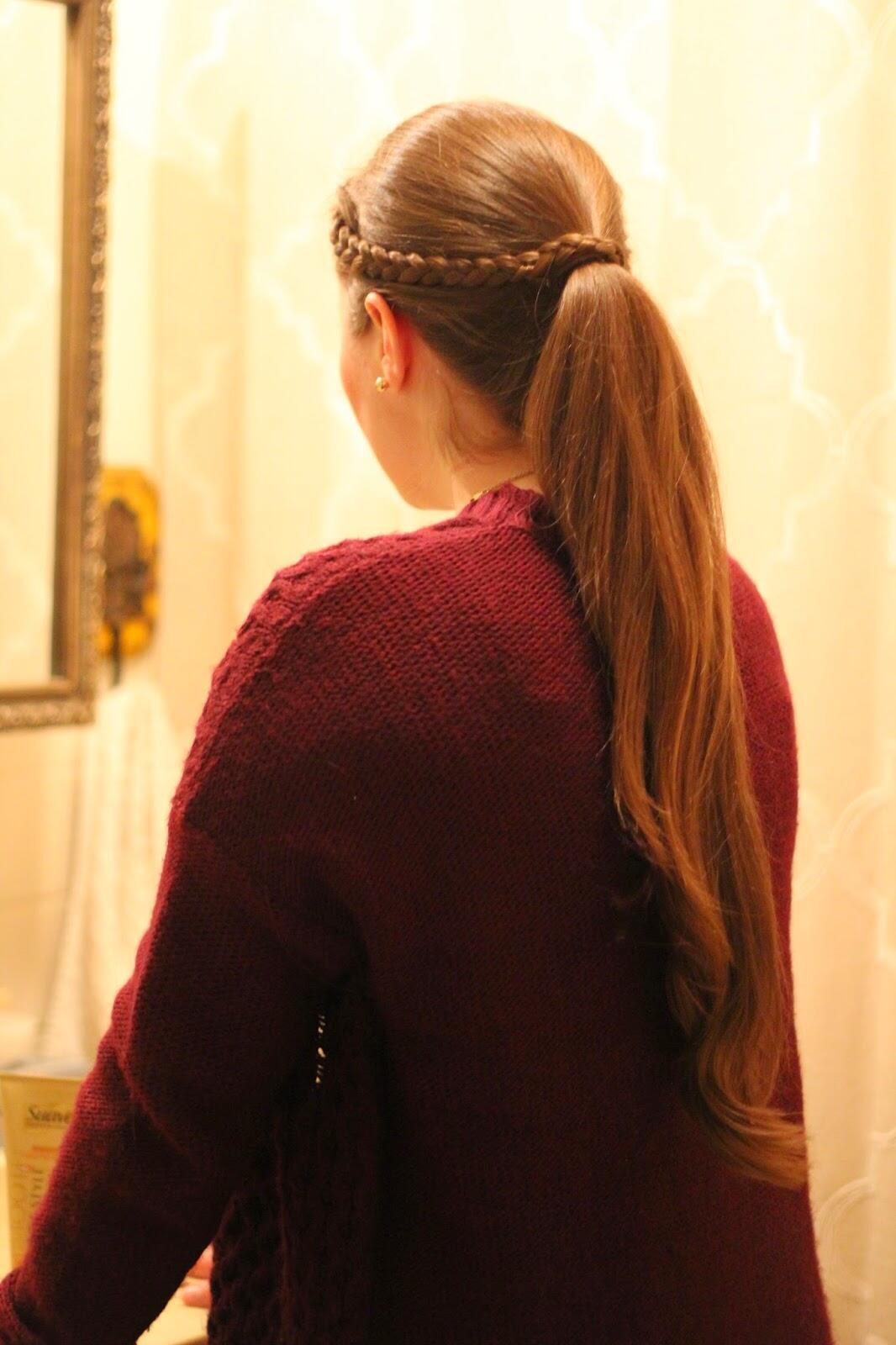 I have been using Suave Professionals Sleek Shampoo for many
years now, so you can imagine my excitement when I heard that they carry a new
Suave Professionals Luxe Style Infusion line.
They have products in this line for volumizing, smoothing and curling
depending on which type of hair type you have.
Both my sister and I have the same hair texture – thick, long and a
little frizzy at times.  I think frizzy
hair just comes with the "thick" territory for us.  To help save time and damage from blowdrying,
we also love to just let it air dry sometimes (which can cause even more
frizz.)  Add that to the fact that it has
been raining and snowing quite a bit over the last couple weeks, and you can
see why we were so excited to try out their new smoothing products.
We decided to create an easy style it yourself hairstyle
using the Suave Professionals Luxe Style Infusion Smoothing Light Weight
Weather Proof Cream using just 3 easy steps.
First,
apply approximately a quarter sized amount of the cream to damp hair.  When applying, I usually run it through only the
bottom half of my hair that I would grab when putting into a ponytail.  Then just run it through your hair with your
fingertips.  You may either blowdry or
let hair air dry afterwards.
Separate
a chunk of hair at the front of your face near where you part your hair and
then braid it.
Lastly
pull your hair back into a ponytail and secure it while making sure you leave
the braid out of the ponytail.  Then just
wrap the braid around the ponytail and secure it.
This is such a quick, sleek and easy hairstyle that is
perfect for almost any occasion.  NEW Suave Professionals Luxe Style Infusion is a luxurious line of salon-inspired styling products that allow women to "#Style It Yourself" or "#SIY" and get the salon looks they love at home every day.  Suave Professionals makes it
easy to "Style It Yourself", or "SIY", with on-trend style products that work
as well as a salon brand, and simple, three step-style instructions that are
even on the back of packaging to help women achieve salon-quality styles
quickly and easily at home.  You can do it! Show us how you
#StyleItYourself with @Suavebeauty on Facebook, Pinterest and Twitter