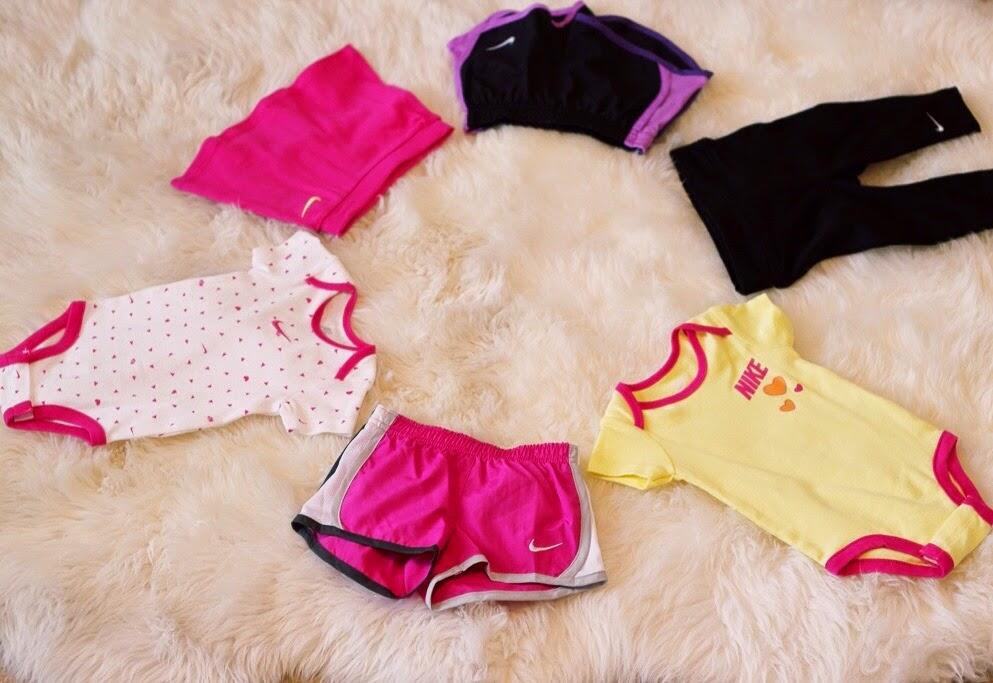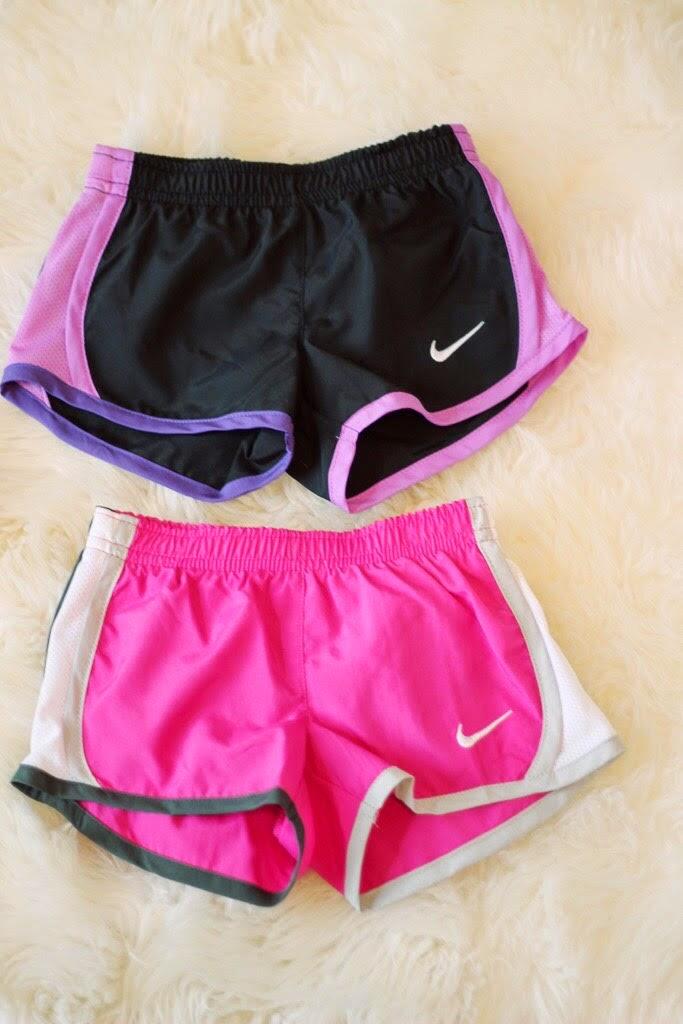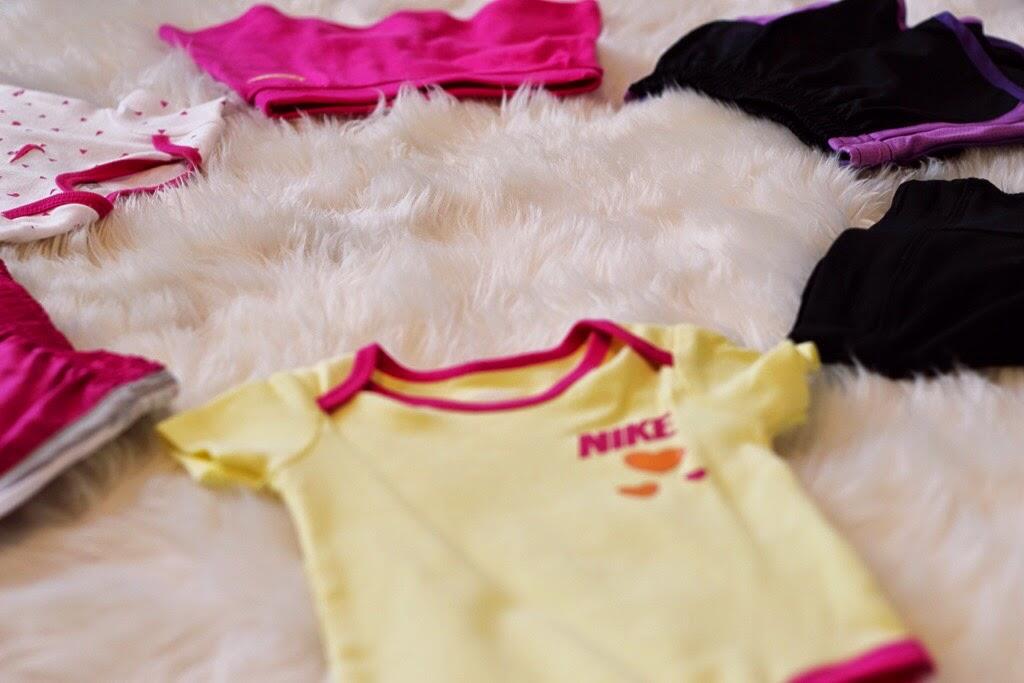 I used to buy clothing, shoes and accessories
from
Gordmans
.  Then I got pregnant and
started having so much more fun buying home decor from there.  Now that Leighton is here, I've finally
discovered all the cute baby clothes they have.
It's funny how my shopping trips went from clothes shopping for myself
all the time to mainly shopping for Leighton.
I hear that won't change much over the years, and I'm completely okay
with that!  Shopping for her is so much
more fun than shopping for myself (and I never thought I would say that.)  = )
I recently found that Gordmans has such a
great selection of baby clothes including brands like Carter's, Lucky Brand and even
Nike.  Of course I couldn't resist
picking up a few things for Leighton!
Now I know Leighton can't workout any time soon (since Shane decided to
point that out to me haha.)  = )  But to my defense, I did get sizes 9 months,
12 months and 2T.  9 months will be this summer,
and I thought it would be just adorable for her to wear the onesies and little
skirt while we're running with her in the jogging stroller for our 5K's this
summer.  And those adorable Nike Tempo
running shorts?  They're 12 months, and I
have them in 6 different colors for myself too.
Of course I couldn't resist twinning.  I
also have the running leggings for myself, so I figured a pair in 2T would be adorable
when she's running around as a toddler.
= )  Next on my list, Leighton's
first pair of Nike running shoes (or should I say "lying around" shoes?)  Have you checked out Gordmans baby clothing
selection before?  For the moms who run,
when did you first go jogging with your baby in their stroller?
P.S.  Make sure you use the coupon below to save 20% off one item!