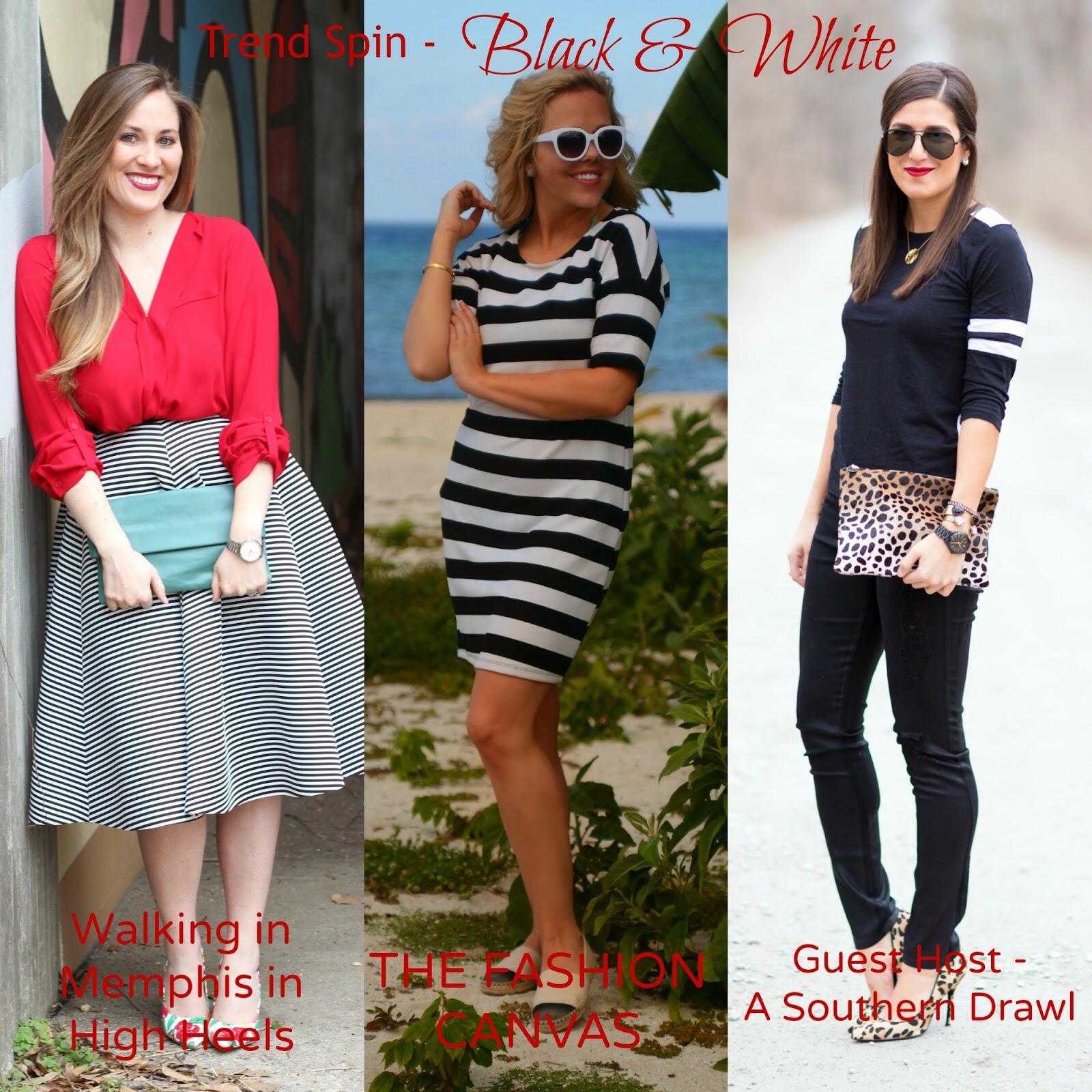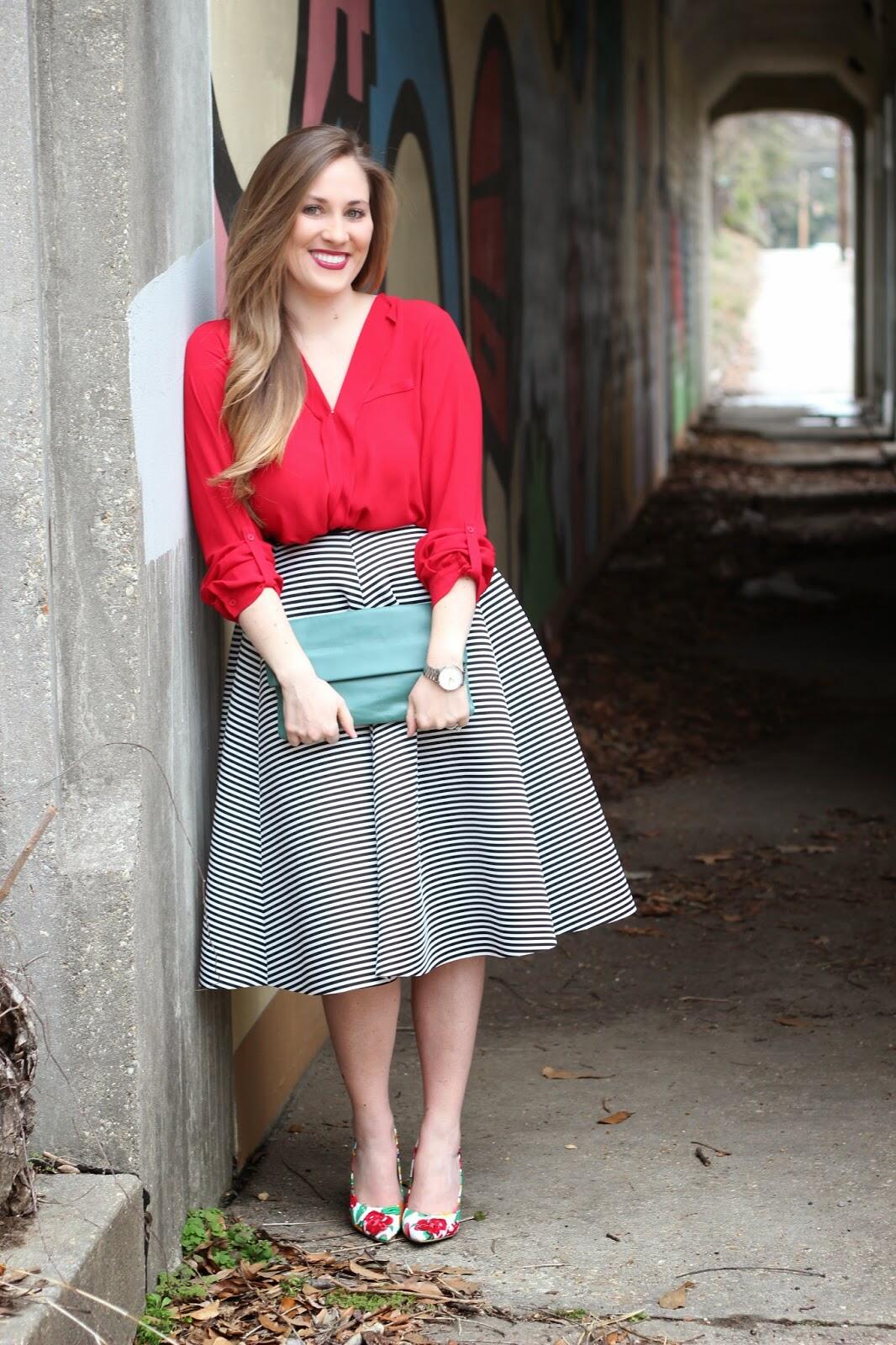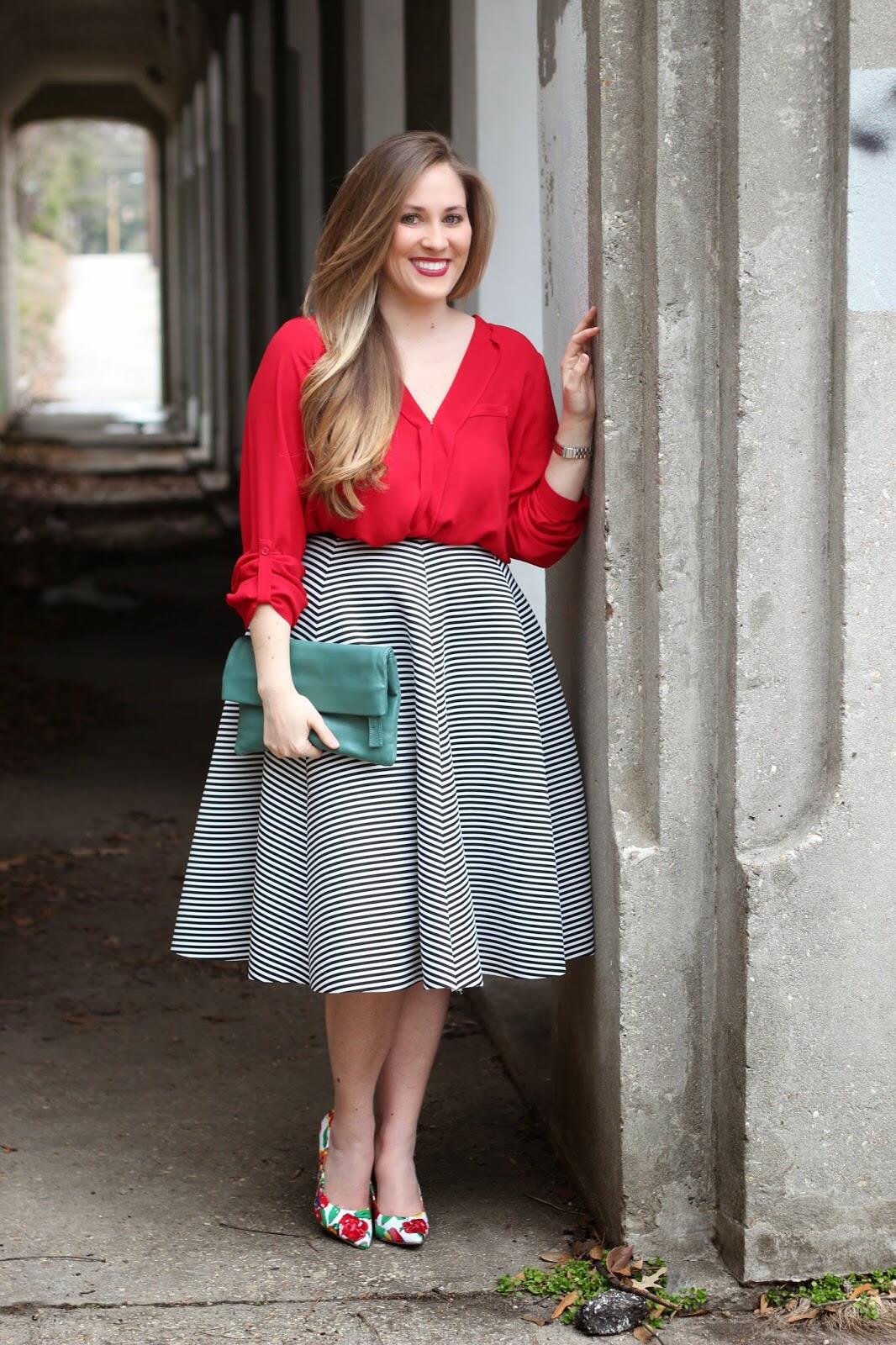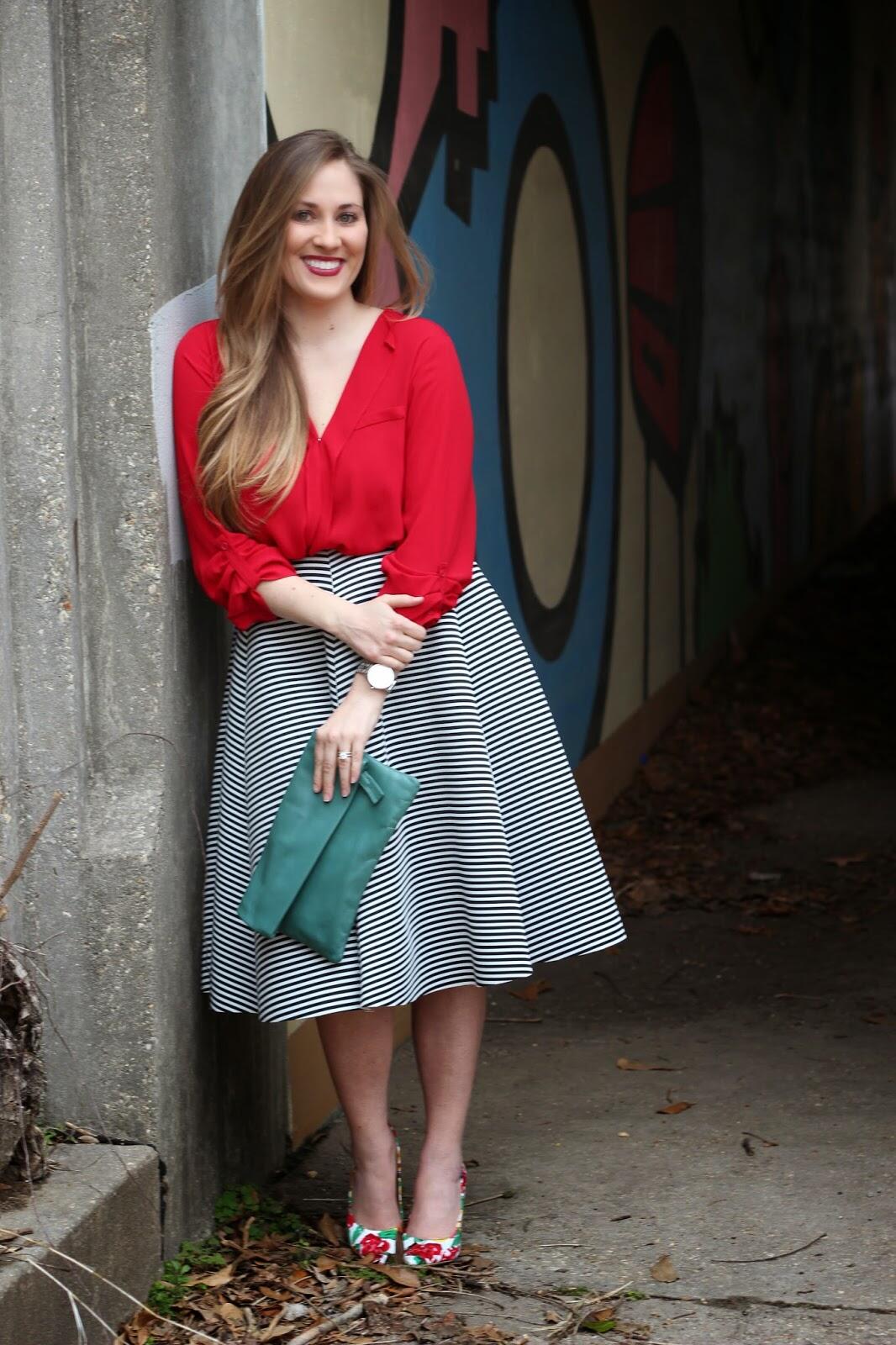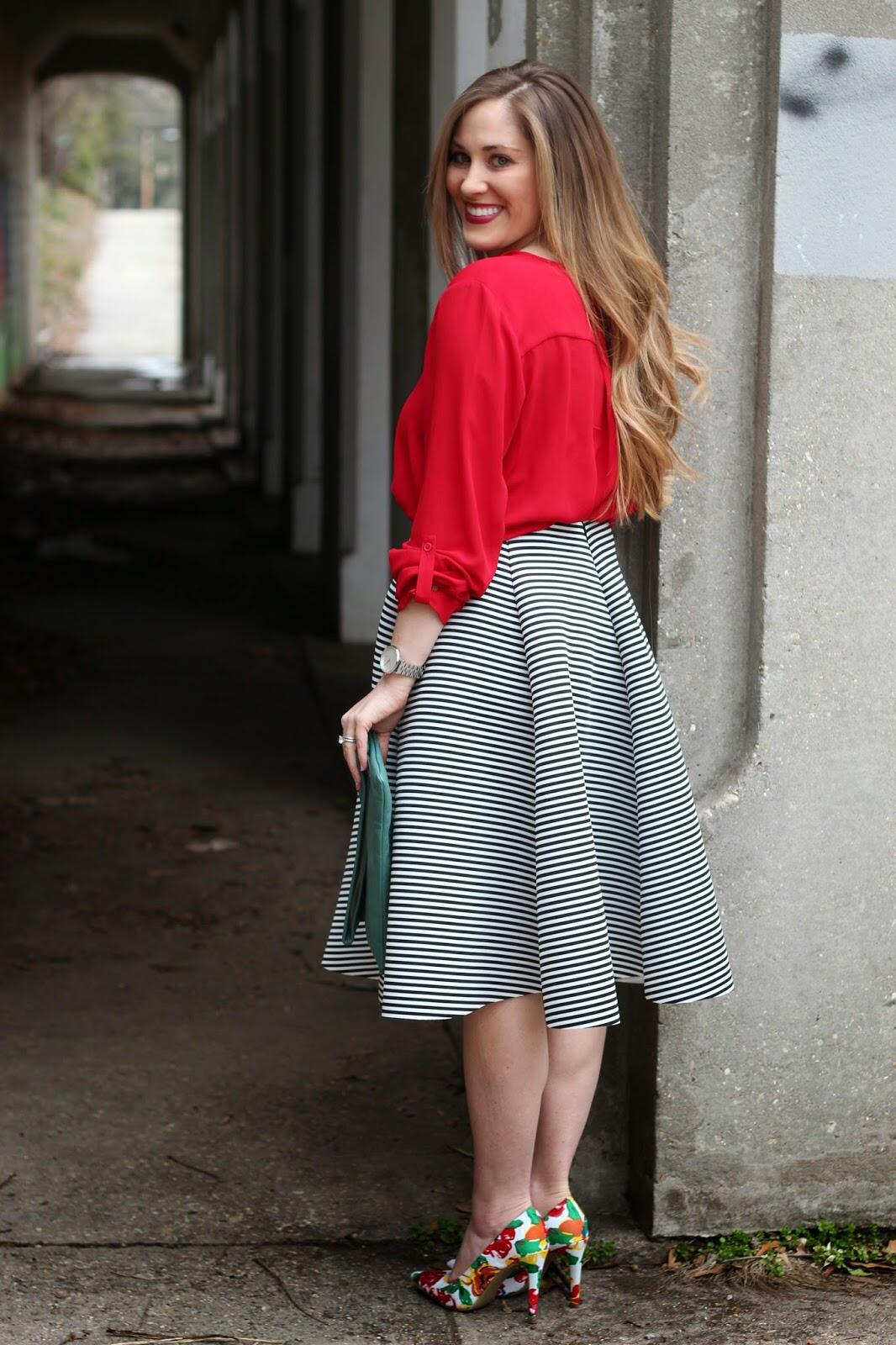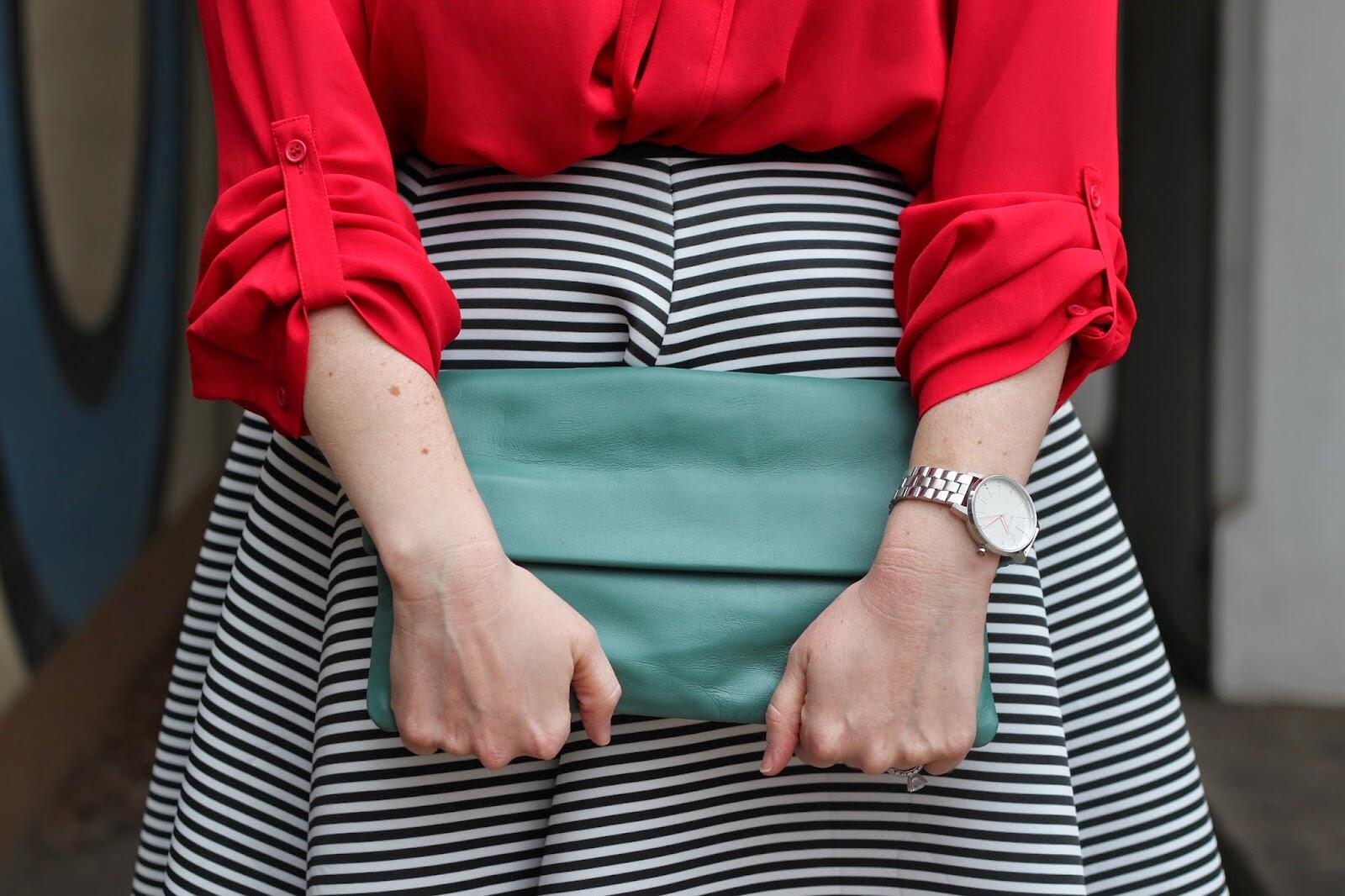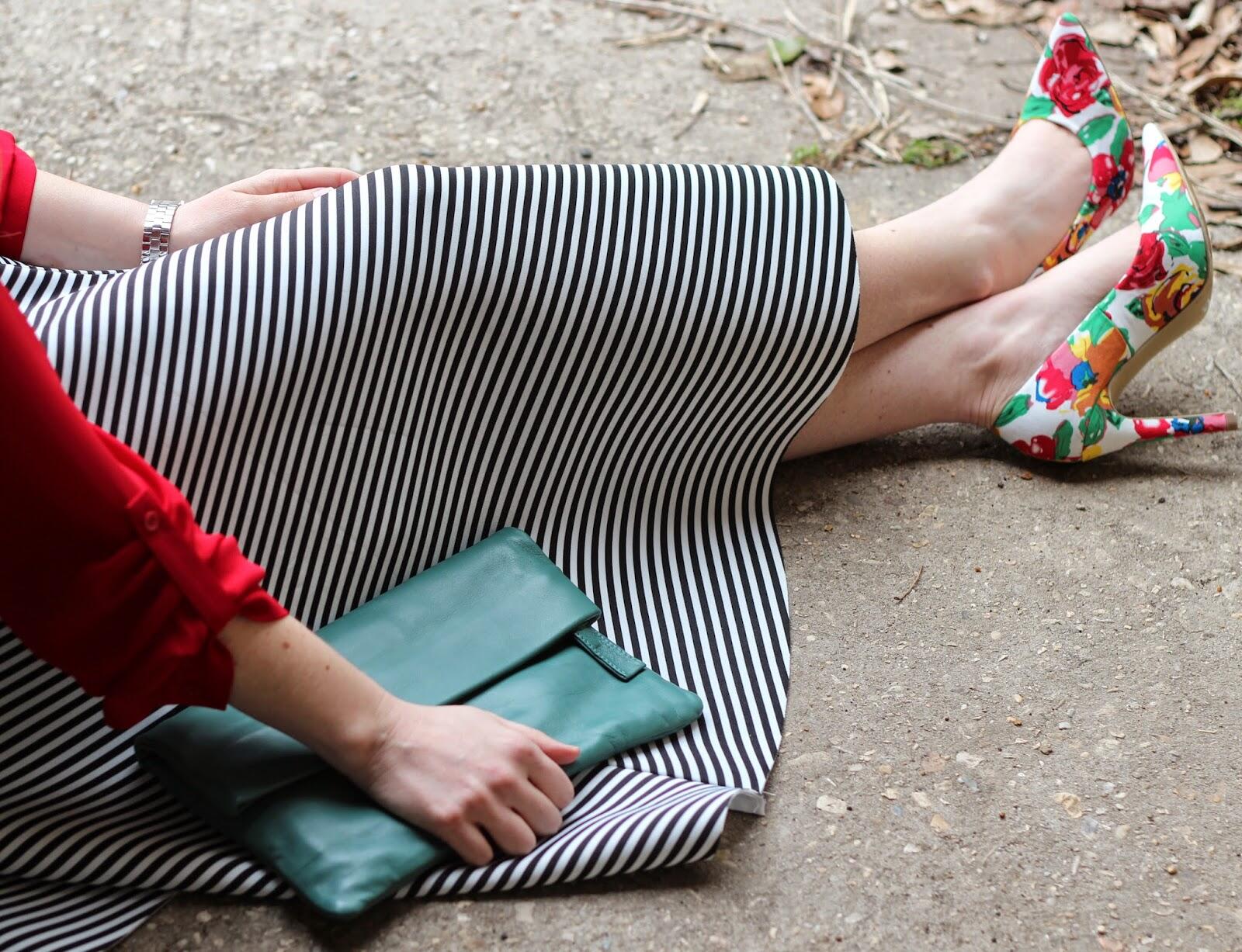 Thank you so much for stopping by the Trend Spin Linkup today! Today's theme is black and white.  I immediately fell in love with this Chicwish full midi skirt just as soon as I saw it.  I loved it so much, I just had to make today's theme black and white just so I could wear it.  You know I couldn't resist adding in some pops of color and patterns though.  I added some beautiful floral pumps and a red blouse.  To play off the green in my pumps, I finished the look with my new Sseko foldover clutch in this gorgeous jade color.  I think it is such a beautiful color for winter.  (Side note, but Sseko was recently on Shark Tank which I thought was pretty cool.  You can check that out here.)  This is one of my favorite outfits that I've worn in a while.  I didn't realize quite how much I had missed wearing dresses and skirts since Leighton was born, but I definitely feel like myself in this outfit.  Speaking of Leighton, I cannot believe she will be 19 weeks old tomorrow.  She is growing up so fast.  She is such a sweet and happy baby.  She loves to be held, especially by me or Shane, and her new thing is giggling and grunting too.  I think we may get her ears pierced soon too.  I am still kind of on the fence a little.Now it's your turn to show us how you wear it. Linkup your black and white outfit, and make sure you check out the featured bloggers below.  Thanks for reading, I appreciate it!  = )
Featured Bloggers in Faux Fur
Next Tuesday's theme is sandals.  It almost spring, so pull out your flat sandals and your strappy heeled sandals too!
All bloggers will be able to submit their post links via the inlinkz widget below every Tuesday at 8:00am CST with their take on our trend of the week. The linkup runs for 1 week. This allows bloggers to show off their personal style, find new followers and meet some great fashionistas! You will also have the chance to be featured on our blogs the following Tuesday! So grab the button (
on my Trend Spin Linkup page
) and link up. For all bloggers we simply ask that you please follow your two hosts and the cohost of the week – myself,
The Fashion Canvas
and 
A Southern Drawl
 (the first 3 links in the linkup) and provide a link to the Trend Spin Linkup in your post or add the button
here
to your blog. Don't forget to stop by the
The Fashion Canvas
and 
A Southern Drawl
 to see how they wore the trend today. See you next week in sandals!