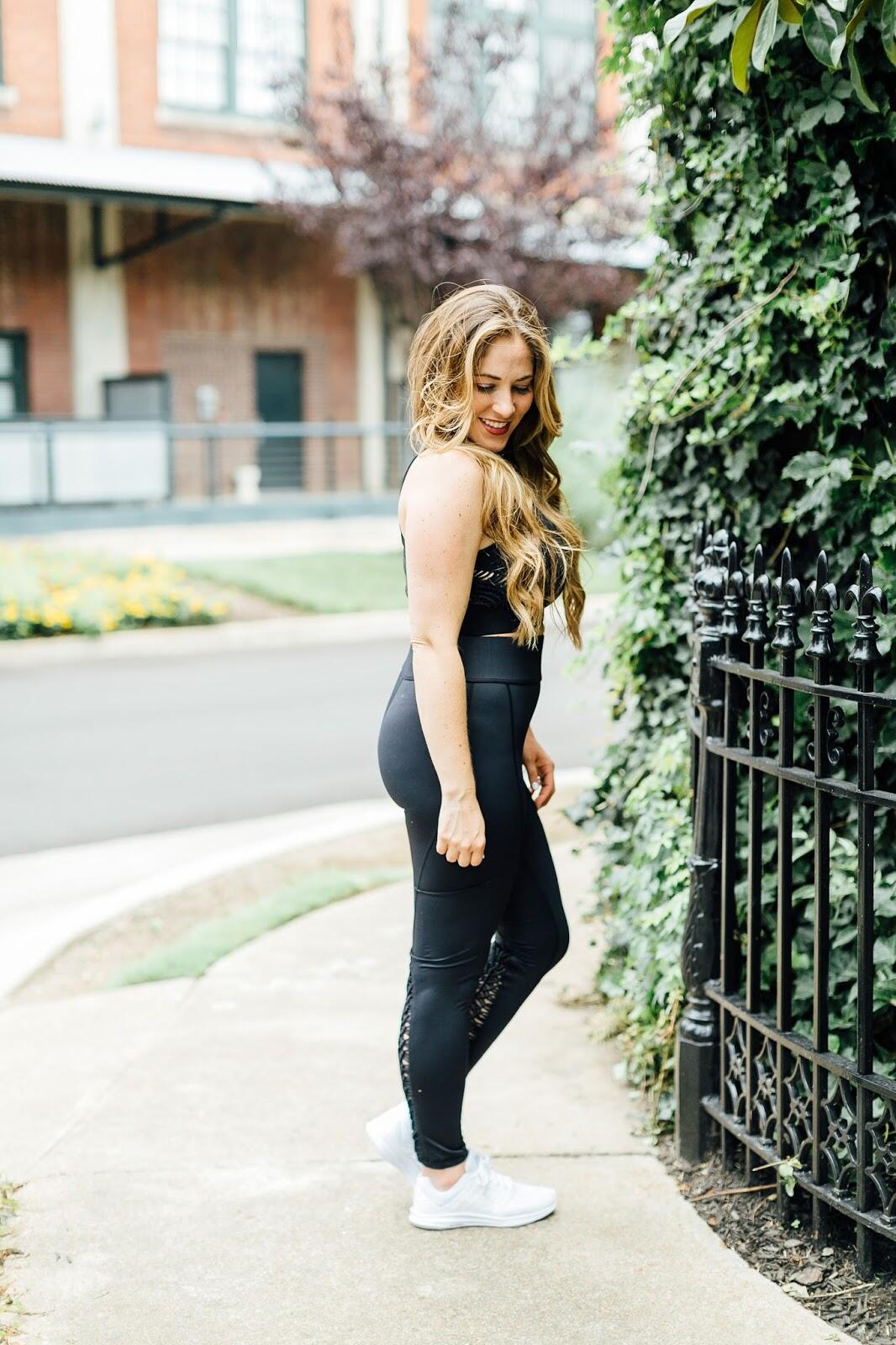 JavaScript is currently disabled in this browser. Reactivate it to view this content.
Until a few months ago, I didn't even know what tabata was.  Now I'm obsessed with the best cardio workout…in a love/hate kind of way.  A tabata is a form of high intensity interval training that consists of 8 rounds of high intensity workouts.  And each round consists of 8 sets – 20 seconds of the workout and then 10 seconds of rest.  After that 30 seconds, you are in set 2.  After 8 sets, you move onto round 2 of a different workout.  Ultimately, this is a very intense 32 minute workout.  I have been doing these cardio workouts the last few months in my personal training sessions, and wow do they kick my butt.  I am usually dripping in sweat and barely feel like I'm moving by the 6th or 7th one.  I wanted to share one of my new favorite tabata cardio workouts I've been doing recently.  It may not sound very intense, but when done back to back with only 10 seconds of rest between each set, I promise it is killer!  If you try it out, let me know what you think!
Tabata 1 – Jump ups using a box or step.
Tabata 2 – Mountain climbers.
Tabata 3 – Squat press.
Tabata 4 –  Tuck Jumps
Tabata 5 –  Pushups.
Tabata 6 –  Lunge bicep curls.
Tabata 7 –  Mountain climbers.
Tabata 8 –  Jump ups with arms.