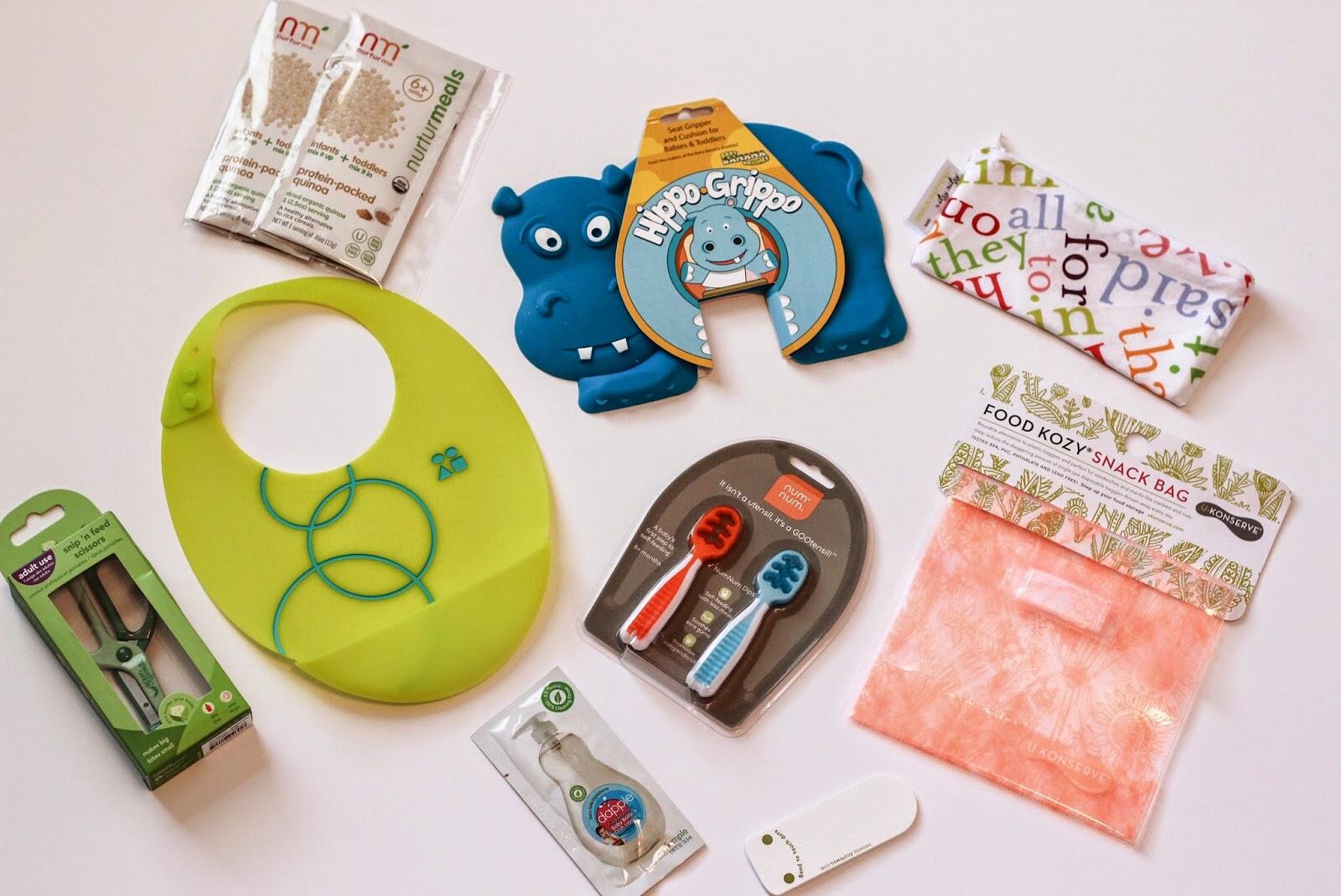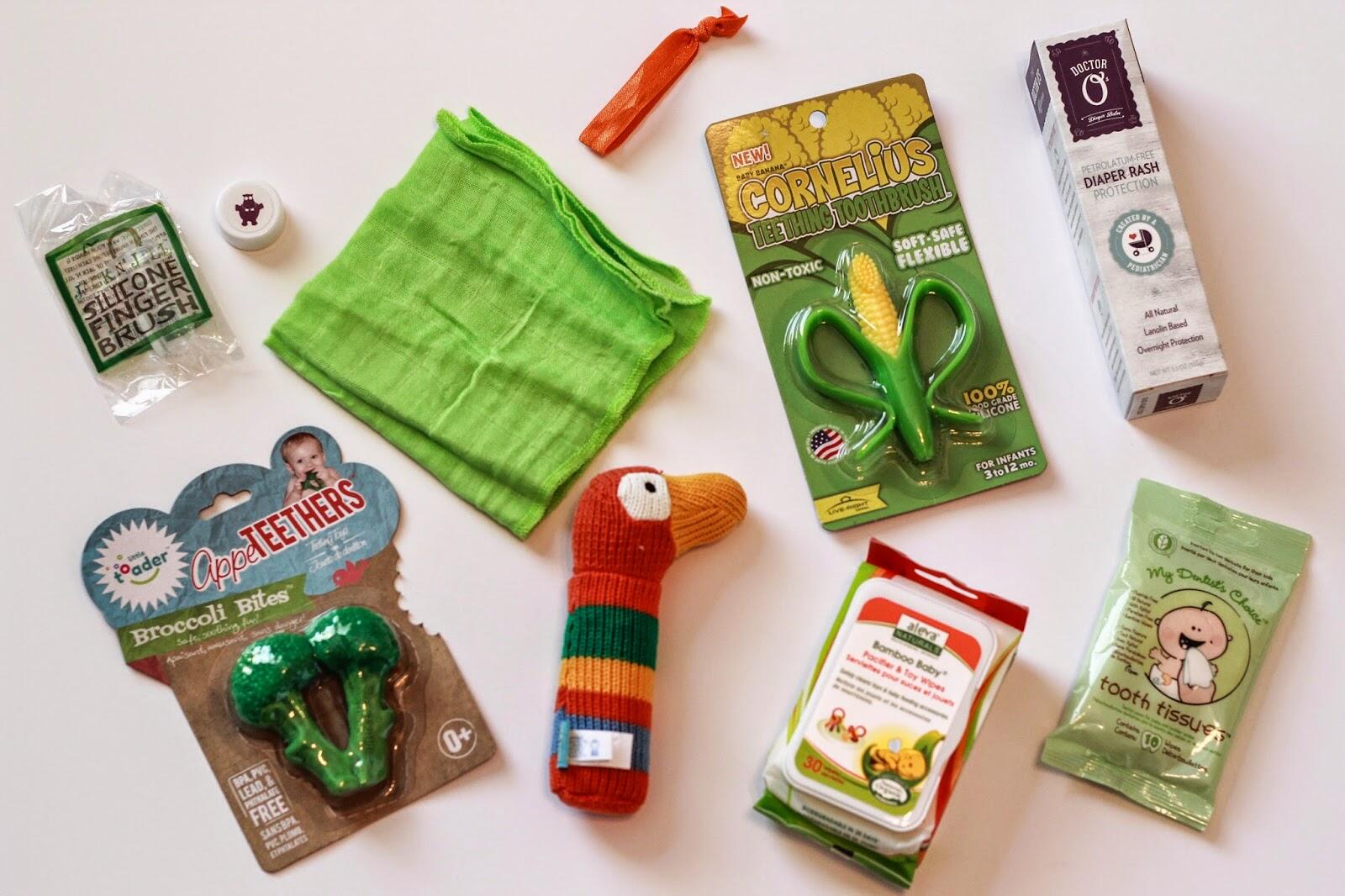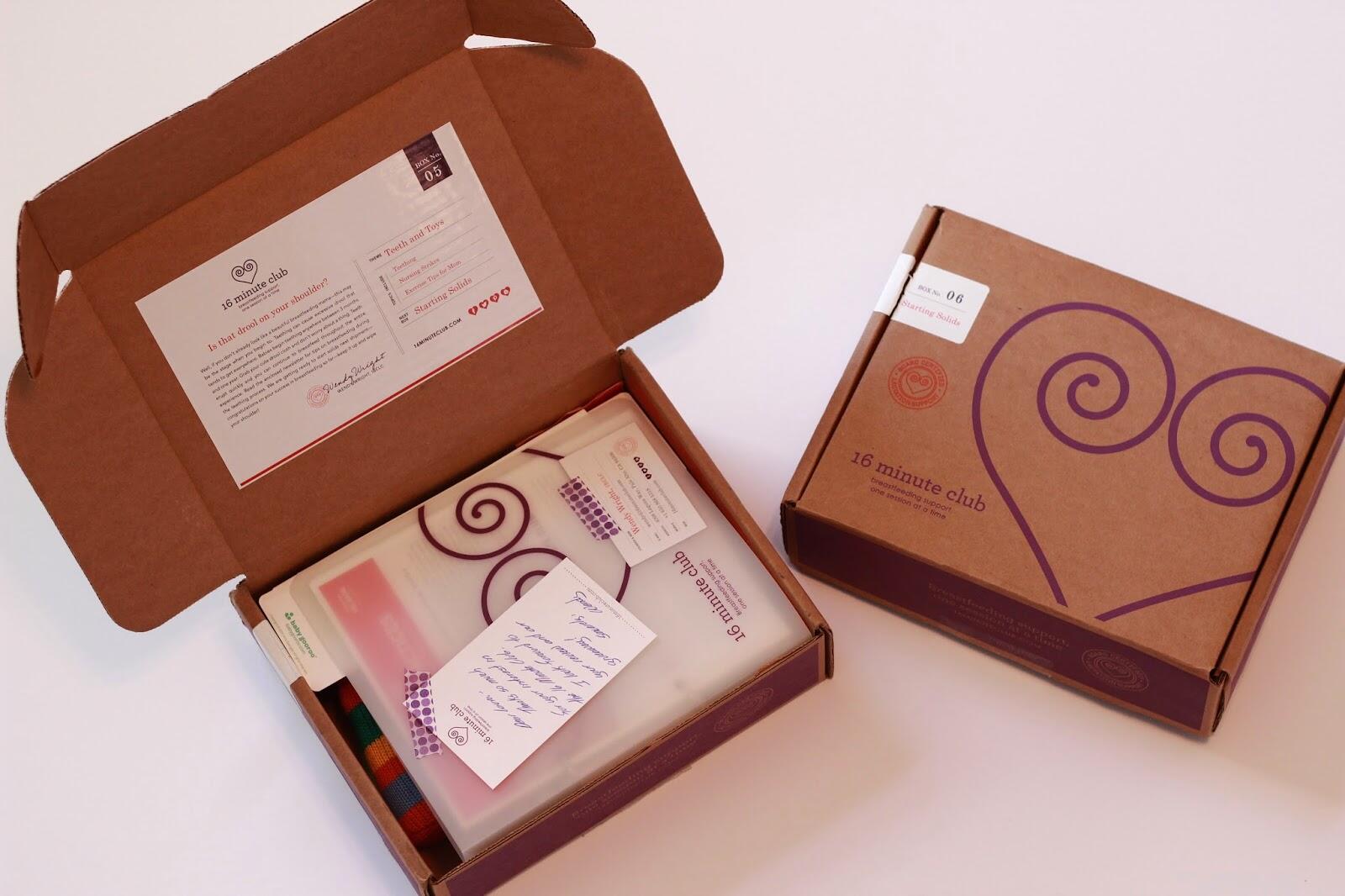 I first heard about
16 Minute Club
via Instagram back in
January, and I have been hooked ever since.
I have ordered boxes 2-7 and love every single one.  I have done a few different subscription
boxes over the years before, but this one is by far my favorite.  If you haven't heard of 16 Minute Club
before, they are a breastfeeding subscription box service that was created by
Wendy Wright, IBCLC.  The average length of time of each breastfeeding session is 16 minutes, which is where the name came from.
Breastfeeding is natural yet not always easy.  Sometimes it feels like the cards are stacked against you.  I didnt' have any hard goal in mind, but I did want to at least try breastfeeding because I did believe it would be best for Leighton, but I didn't want to put any pressure on myself. I didn't know a single thing about breastfeeding so it was tough. I had many struggles, especially at the beginning, but it is true as with most everything with a baby, it gets easier over time. The
16 Minute Club
breastfeeding program provides
support and resources delivered directly to your door to get you through any
obstacles you may face as your baby advances and develops.  You can order 1 box, or you can order all
10.  It is $35 per box, and you are not
signed up and automatically billed like some of subscription services.  It is completely up to you how many boxes you
buy.  Subscribe for as long as you wish
to reinforce your breastfeeding goal.  Don't
worry if you didn't subscribe from the beginning, the American Academy of
Pediatrics recommends breast milk for the first year of life and beyond.  Each box contains a chapter of their
breastfeeding handbook and a collection of products designed to support the
changing developmental milestones as a baby grows.
The first box focuses on pre-natal care and would be perfect
for a baby shower gift.  If I would have
heard of them sooner, I definitely would have ordered this box.  Leighton was 3 months old when I first heart
of 16 Minute Club, so I started by ordering box 4.  Once I got it in the mail, I loved it so
much, I went back and ordered boxes 2 and 3.
Eventually I ordered boxes 5, 6 and 7 also.  The 2 boxes you see pictured are boxes 5
(teething and toys) and 6 (starting solids.)
First of all, I love that you don't get locked into a subscription
service and you can freely purchase as little or as many boxes as you
like.  And the price?  $35 is a great deal compared to everything
you get in each box.  I love how each box
comes with reading material about breastfeeding and what to expect based on
your baby's age.  Each item in the box is
also centered about that so you receive items that you will truly need and
use.  They are also great at working with
small companies that have some really wonderful products.  Most of the products received were unique
instead of receiving a lot of stuff that I already had.
And as a bonus, a lactation cookie was also in each
box!  Sorry ladies, they're not pictured because
I ate them before I took the picture.
#couldn'thelpmyself.  I have loved
every single item I've received in each of the boxes and really use them.  Being a first-time mom, I didn't know what to
expect, so 16 Minute Club has not only taught me so much information about
breastfeeding, it has also taught me a lot about what to expect as Leighton
enters a new stage and provided resources to help me along the way.  It's like Christmas when I receive one of
their boxes on my doorstep.  I just
cannot wait to open it up to see what Leighton and I got this time.
As a special treat, I have teamed up with Wendy from
16 Minute Club
to give away a subscription box to 3 different winners!  Each winner can choose any box they want (it
ranges from prenatal to 52 weeks old.)
Good luck ladies!