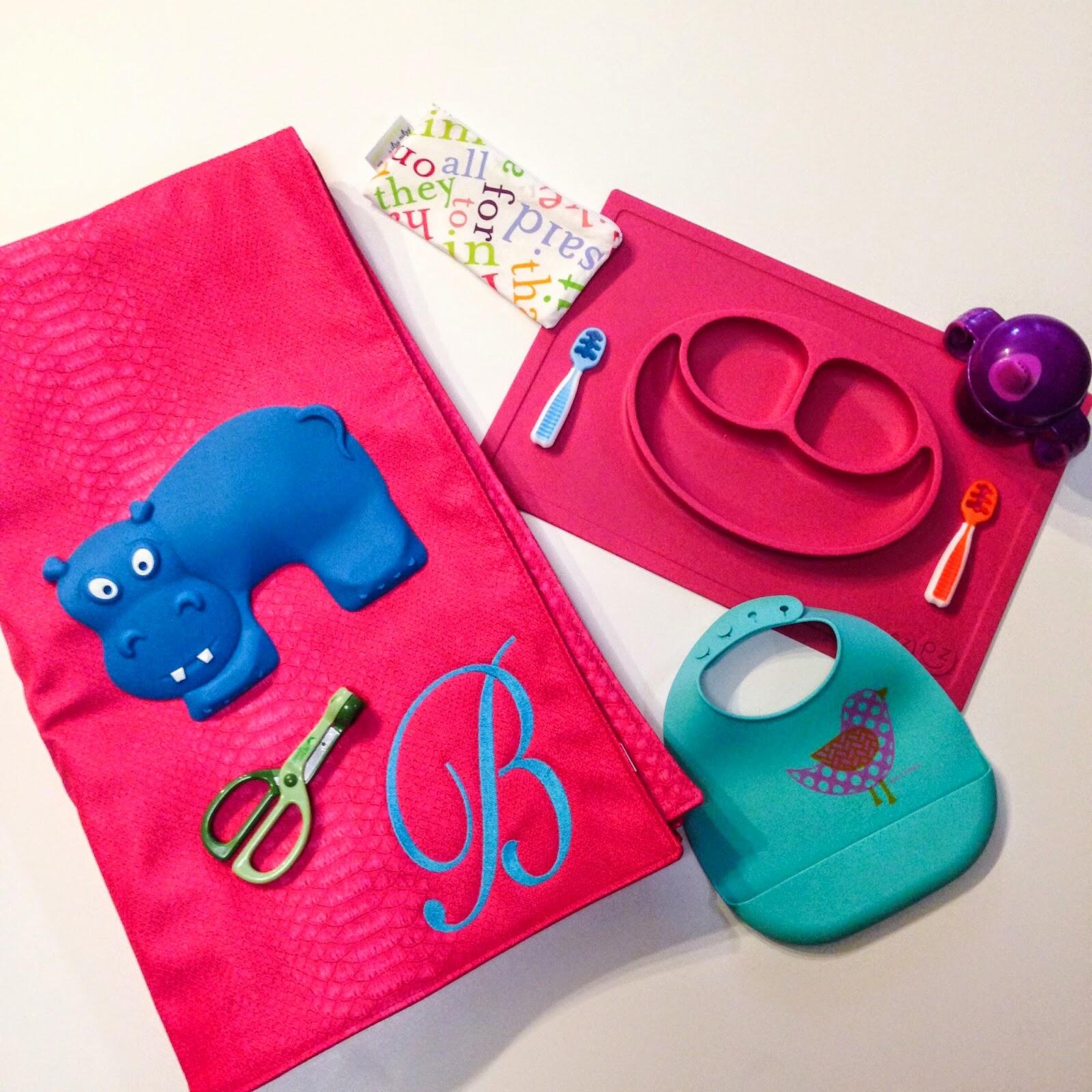 Posh Play Mat
c/o //
Baby Banana Hippo Grippo High Chair Pad
 //
Green Sprouts Food Scissors
//
Itzy Ritzy Snack Bag
//
EZPZ Mat
//
Num Num Dips
 //
Bella Tunno Silicone Wonder Bib
Leighton started eating solids last night for the first time.  We decided to try baby led weaning and see how it goes.  It was messy, but she had SO much fun!  You can see a picture of the adventure
here
.  = )  We started with avocado and plan to try broccoli this week too.  She was literally licking the avocado off her tray lol!  I've heard sweet potatoes and bananas are good too.  What do you recommend trying this week?
Since she just started solids this week, I thought I would share some of my favorite products so far.  We did a lot of research and got a lot of recommendations from friends, and we are love all of these items.  I would also love to hear what you recommend.  We are also getting
this smock
and
this high chair in lime green
this week.  While we are still waiting for our high chair to come in, we are just using the
Bumbo seat
 and
tray
which still works great.  I think it may even be nice to carry places when traveling.  Hope you all have a great day; see you back tomorrow!