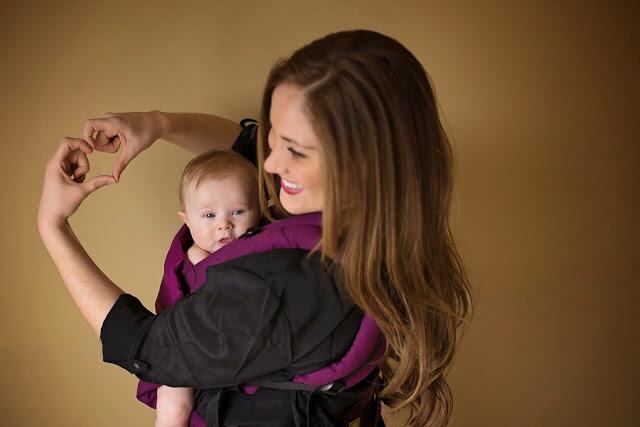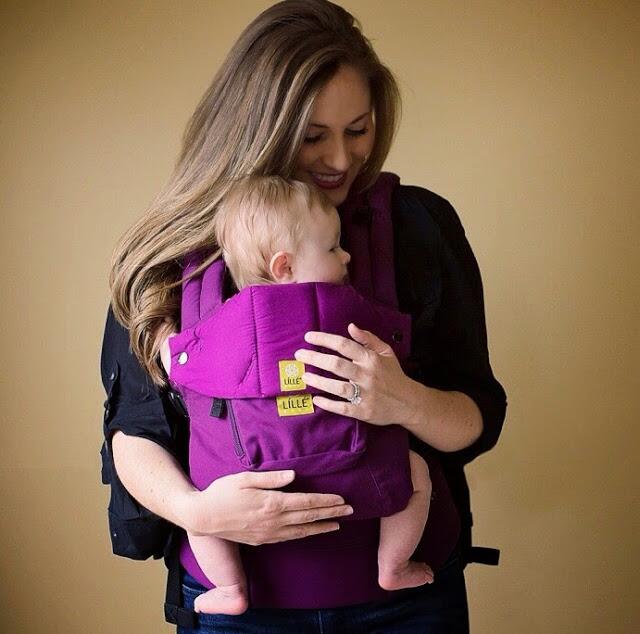 Happy Friday ladies!  After 6 days of at a work conference in St. Louis, I am glad to be back.  It was nice to get out of the office and get away for a bit, but this was my longest time away from Leighton, and it was tough!  I picked her up early from daycare yesterday afternoon, and we got plenty of snuggles in to make up for it, and of course we even did some babywearing.
I was recently asked during an interview when I feel and look my best, and without thinking, I immediately said when wearing or carrying Leighton.  It was one of those easy questions that I didn't even have to think about.  It just came naturally.  I have so many titles, but mom is the most important one, and it definitely helps to define who I am now, so it only makes sense that I feel my best when carrying my sweetheart with me.  She's my best accessory (and so much more!)  = )  I have talked about it before, but I love babywearing and can't believe I didn't even know it existed until I had Leighton.  As much as we love going for stroller walks, sometimes I just want to hold her nonstop.  This week we are actually going to the lake, and I think babywearing will be perfect when we go for afternoon walks on the golf course, and of course it will be great when walking with her on the beach later this summer too.
Today I have teamed up with
Cute As a Button Baby Boutique
again, but this time to give away a
LILLEbaby Complete Original Carrier
!  You can carry your little one in 6 different positions including a few of my favorites – front facing in, front facing out and back carry.  The carrier you will win is just like the one pictured.  The winner can choose any one in stock (restocks will arrive next Tuesday in grey, black and charcoal/black.)  To enter, just use the rafflecopter below and good luck! Do you like babywearing?  What is your favorite item from
Cute As a Button Baby Boutique
?