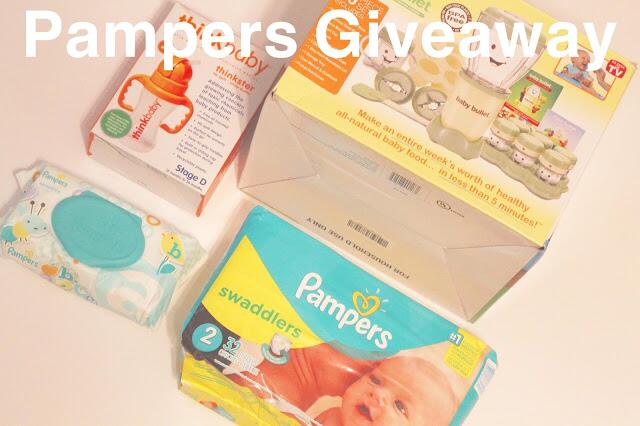 Pampers just recently unveiled their new Hush Little Baby video, and it will seriously bring tears to your eyes.  Pampers truly believes that babies bring out the best in all of us, and we should in turn do our part to make the world better for them too.  I think every mom (and every one) would agree 100%.  Leighton makes me want to work harder during the day, spend more time with her at night and on the weekends, eat healthier, work out more, play more, and just enjoy every moment of every day with her.  It makes all those things that seemed so important not as important anymore…especially when we realize how quickly each day just flies by now.  They're only little for so long.  As the brand who supports the happy, healthy development of babies for more than 50 years, Pampers is committed to doing their small part to making life #BetterForBaby by: 1) protecting premature babies, 2) helping families in need through product donations, 3) preventing maternal and neonatal tetanus and 4) reducing their environmental footprint.  Pampers donates millions of diapers each year to families in need through Feeding America.  They have also partnered with UNICEF to help eliminate maternal and newborn tetanus in 15 countries, and they support premature babies and their families with special Pampers preemie diapers via Graham's Foundation.
Pampers would love for parents to join their upcoming
#BetterForBaby twitter party
this Wednesday from 8:00-9:00pm CST.  Prizes include a
Magic Bullet Baby Bullet Baby Care System
,  a
PUR Faucet Mount and Filter
and Replacement Filters, a TOMS $100
Gift Card, Pampers and Wipes and a $300 Visa Gift Card!  And just in case that isn't enough, the Double Duty Divas launched a contest that started on June 24 where anyone can tweet a #BetterForBaby pledge during the campaign using the hashtags #BetterForBaby and #B4BDivas along with a link to the video to enter to win an Apple watch worth $750!  They will choose one random winner through July 15.
I have also teamed up with Pampers today to give away the prize pack you see pictured above (along with this gorgeous scarf that isn't pictured.)  To enter, just use the rafflecopter below and good luck!  How do you pledge to make life #BetterForBaby?
Pampers Swaddlers and Wipes $15
Magic Bullet Baby Bullet Baby Care System $60
ThinkBaby Bottle $7