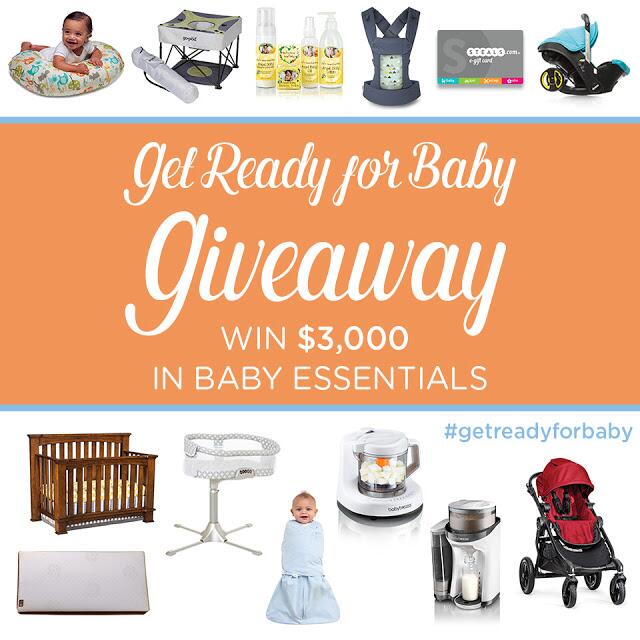 I learned so many things after Leighton got here, and I am still learning so much each and every day, but some of the biggest things I learned are 1.) you will need SO much stuff and 2.) your baby may not even like half of the stuff you do get.  Every baby is different, and what one likes, another may not.  So I learned to try to be prepared as best I could, but to just relax, take it day by day, and try something different if one thing didn't work.  Some of the best items I recommend to every single mom though is a bassinet and SleepSack, a great stroller, a baby carrier and a Boppy pillow.  These are the things that got me through the first few months and beyond!  The SleepSack helped Leighton to get the much needed sleep that she (and I!) needed at night, the carrier helped me to be hands free, and the stroller helped me to get out of the house which is so important those first couple months while on maternity leave.  One of the items that I didn't get that I wish I would have most is a bassinet.  I think it would have been so nice to heave her right there by my bed at night those first few months, and I encourage every mom to get one.  It will be the first thing on my list for baby number 2!
Right now
Halo
is running a
Get Ready for Baby Giveaway
.  It is definitely the giveaway of all giveaways for a new mom!  It has all the essentials that a new mom will really need and want.  I've listed all of the items included in the giveaway below, and you can enter
here
.  Good luck!  Which item would you want to win the most?  What is your number one item you recommend to new moms?
HALO Bassinest + HALO SleepSack Swaddle
Baby Brezza Formula Pro + One Step Food Maker
Baby Jogger City Select
Beco Gemini Baby Carrier
Boppy Pillow
Doona Car Seat / Stroller
Earth Mama Angel Baby 1-year supply of baby skincare products
Kidco Go·Pod Activity Seat
Kolcraft Mira Studios Crib and Stearns & Crib Mattress