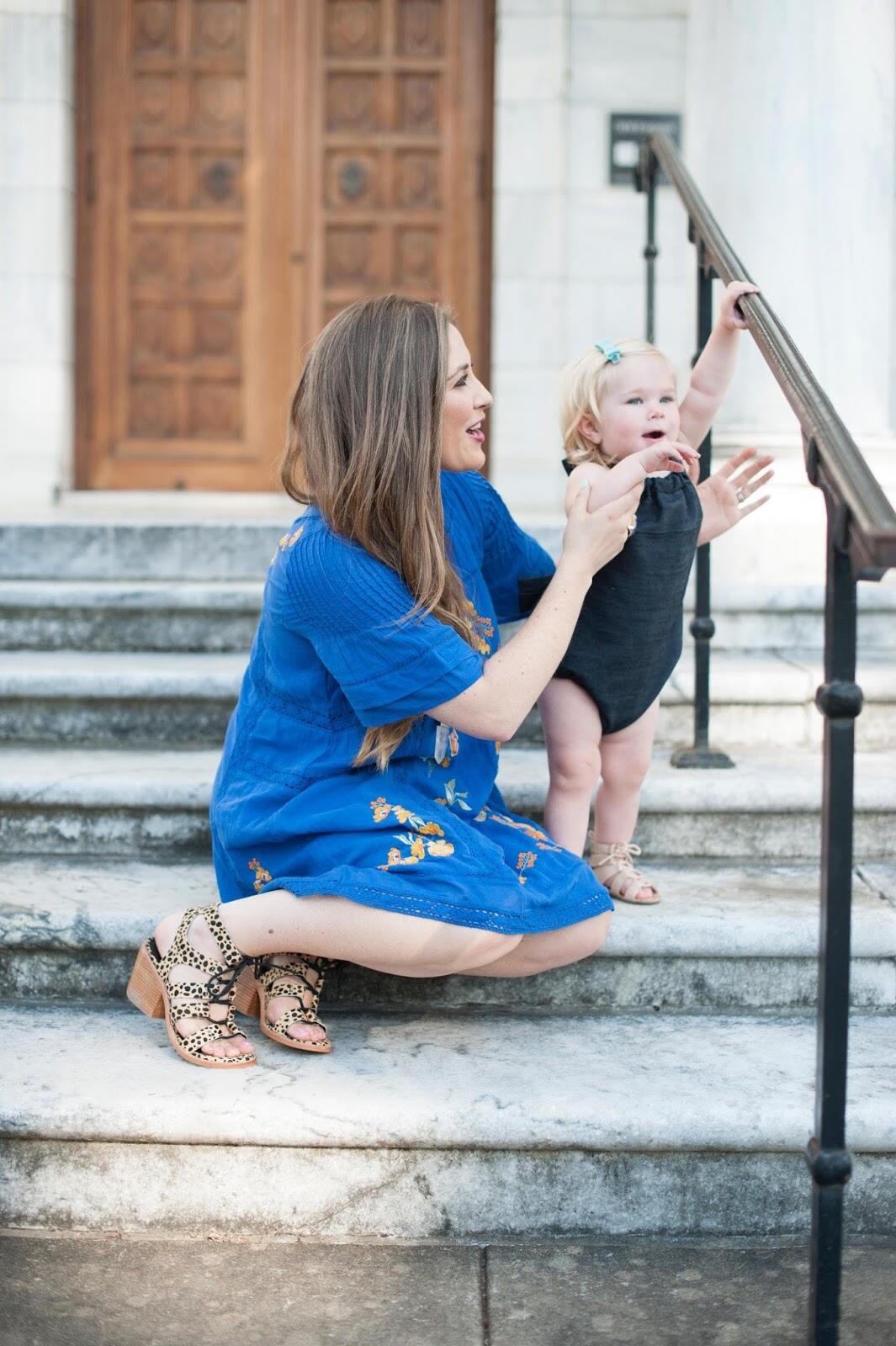 Happy Monday friends!  I hope everyone had a great Mother's Day!  This was my second time to celebrate Mother's Day, and it really does keep getting even better each year.  We spent Sunday at 2 different places with each of our families, and we enjoyed the beautiful weather by playing outside at the park some too.  It was a nice relaxing weekend.  Lots of sunshine and no rain (finally!)
In light of Mother's Day, I thought it would be fun to share 10 things that I thought I'd never say before having kids.  First of all, I've learned never say you won't say or do something.  You will most likely realize you were wrong and will do whatever you have to do to make the baby happy and stop crying.  These are just a few of the things I've said over the last almost 19 months.  Some embarrassing, some funny, but's let just all agree that motherhood is tough, and if we make it through it, we should just celebrate!  Here they are in no particular order:
1.) I just spilled 4oz of breastmilk (in between sobbing.)
2.) Just let her dump out the 500 count cutips one by one.  I'll pick them up when she takes a nap.
3.) We're just going right down the road, she can wear her pajamas outside of the house.  They're from Nordstrom at least.
4.) She's still a baby; she can walk around in the store without shoes on.
5.) She had a bath a couple days ago; she'll be fine waiting until tomorrow.
6.) If it makes her happy eating her dinner in her stroller, I'm happy.
7.) We need at least 3 backup stuffed animal hippos (named Lucy), in case she loses one!  She can't sleep without Lucy!
8.) She's not sleeping?  Well, as long as she's not fussing or screaming, she's fine lying there in her crib for a little bit.  Babies still need rest.
9.) Aww, she pooted.  Baby poots are the cutest.
10.) It's just a boob people.  I don't stare at your drink cup.