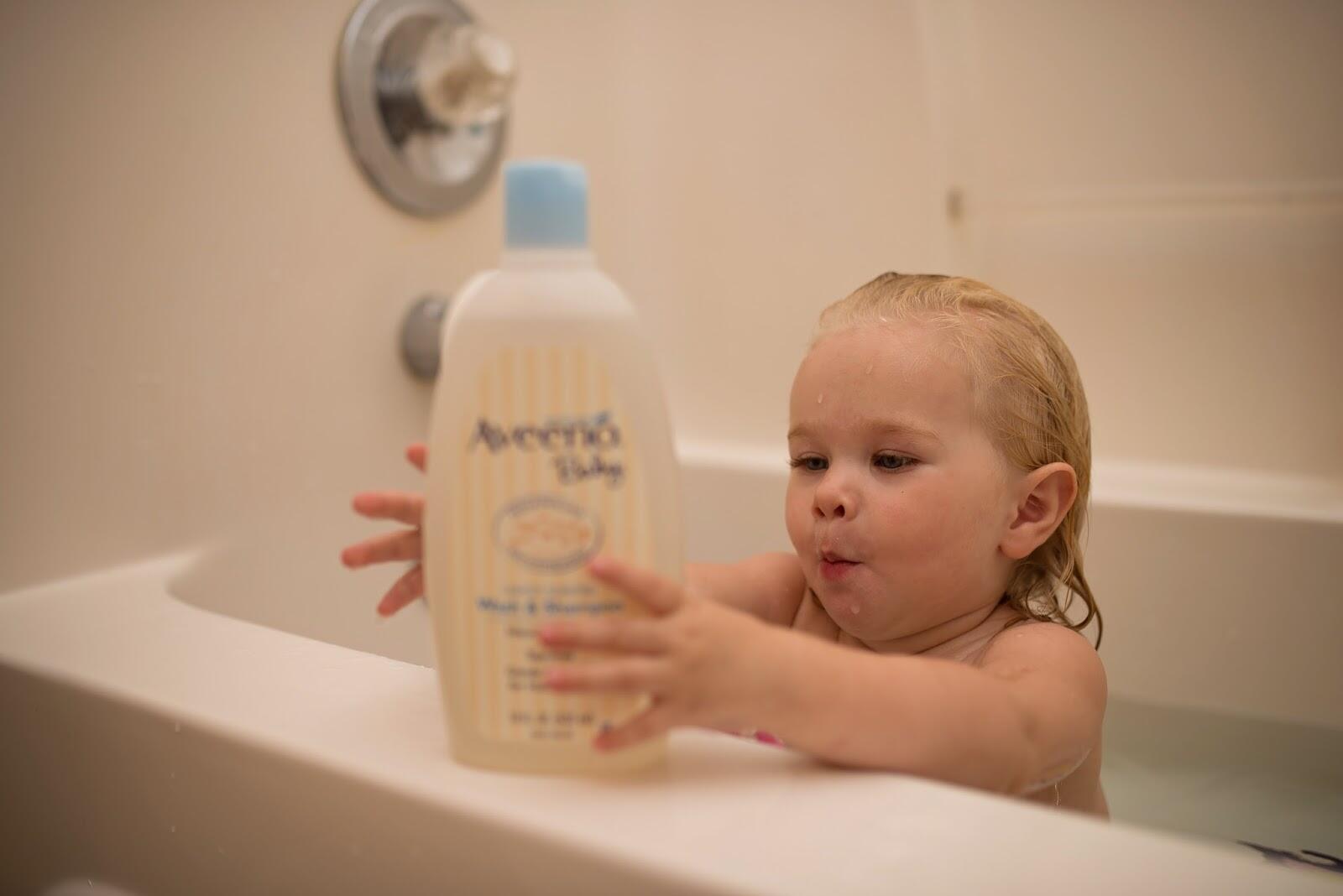 Bath time is one of Leighton's favorite routines at night. She looks forward to it after dinner and before bedtime. Leighton has loved bath time since she was a newborn. No matter how tired or fussy she is, she will usually always calm down. And now she just loves to splash and color in the tub. Her new favorite thing is demanding that we keep the water running the entire bath time so she can fill up her cup and then dump all the water out. Repeat about 193 times for 30 minutes. = )
I LOVE fragrance in my lotion just as much as the next woman, but for Leighton's sensitive skin, I'm glad her lotion is fragrance free. It goes on soft and creamy, but not too greasy. And it actually keeps her skin moisturized. Thanks to Aveeno, these special bath time moments with Leighton are a smiley and fun experience.
Every baby and their skin is very different, but if your baby especially has sensitive skin like mine, I would recommend giving these products a try. Have you tried Aveenoon your baby? What do you think about Aveeno products? Any other tips for babies with sensitive skin?